1-800-ADOPTION
Thank you for viewing our profile
If you would like to learn more about us, please call 1-800-ADOPTION (2367846), fill out the form at the bottom of our on-line profile page, or email us at bp_information@americanadoptions.com.
To revisit our on-line profile page and view our profile video at American Adoptions, simply use your mobile phone to scan the QR code on the right. We are looking forward to hearing from you!
John & Amy
We think of ourselves as down to earth, laid-back, fun people, who love God and love those around us. We are a bi-racial couple who are both physicians and live in a very diverse neighborhood. We would do everything in our power to provide the very best for your child. We are so excited and thankful that you are reading this and hope that you will consider allowing us to have the privilege to be your child's parents.
About Us
Education
Doctor of Medicine
Doctor of Medicine
Relationship
Legally Married
Our Leisure Time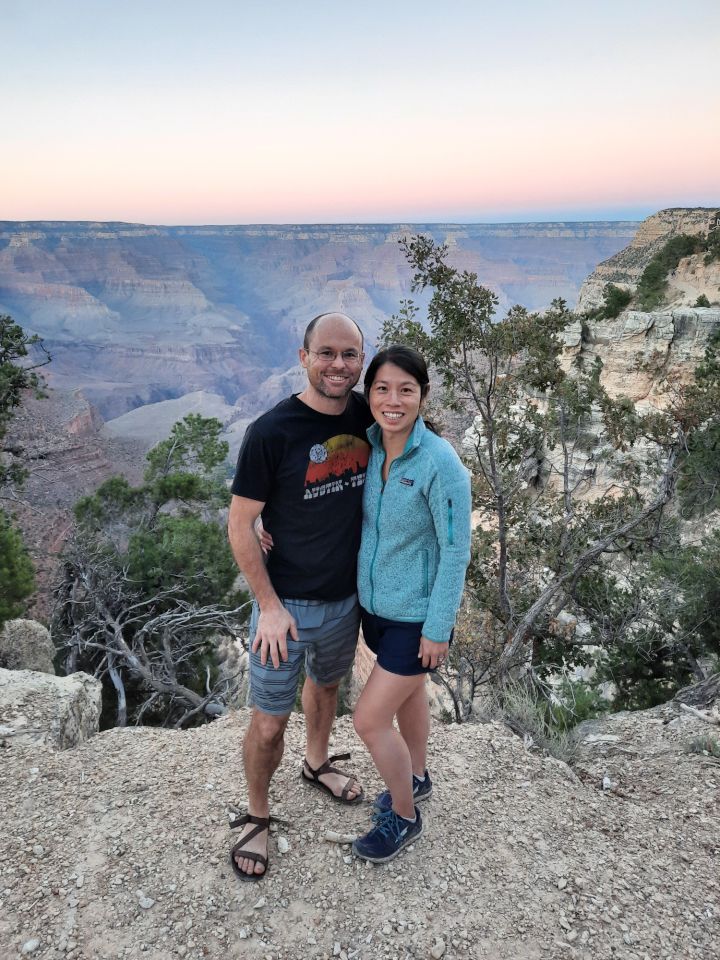 In our leisure time, we love to travel and visit other cities and sites. In recent years, we have been fortunate to visit places such as Niagara Falls, Seattle, the Grand Canyon, New Orleans, San Francisco, and Vancouver. We especially enjoy going to national parks and state parks. Our dog Kira loves to come along too; she loves the outdoors! We enjoy hiking and being in nature. John has introduced Amy to back country camping which has been quite an adventure- we have even camped on a beach!
We also enjoy being at home where we can spend time with our neighbors and friends- people come over for dinner or game night, or just to hang out on the porch. We usually attend 10-15 games of our local NBA team. John sometimes can get overly excited cheering for our team! Other nights, we will play games (board or card games) with each other. Each winter, we go on a family ski trip where we also snowshoe or just play in the snow. John played college soccer and still enjoys playing sports of all kinds. He also enjoys growing food in the yard- we have blueberries, blackberries, grapes, lemons, tomatoes, jalapenos, and other vegetables. Amy loves to cook and try new recipes so having fresh produce is wonderful! When she not hosting guests or cooking, Amy enjoys reading or watching a good movie. She loves walking with friends around the parks nearby our house.
Qualities We Love, Admire and Respect in Each Other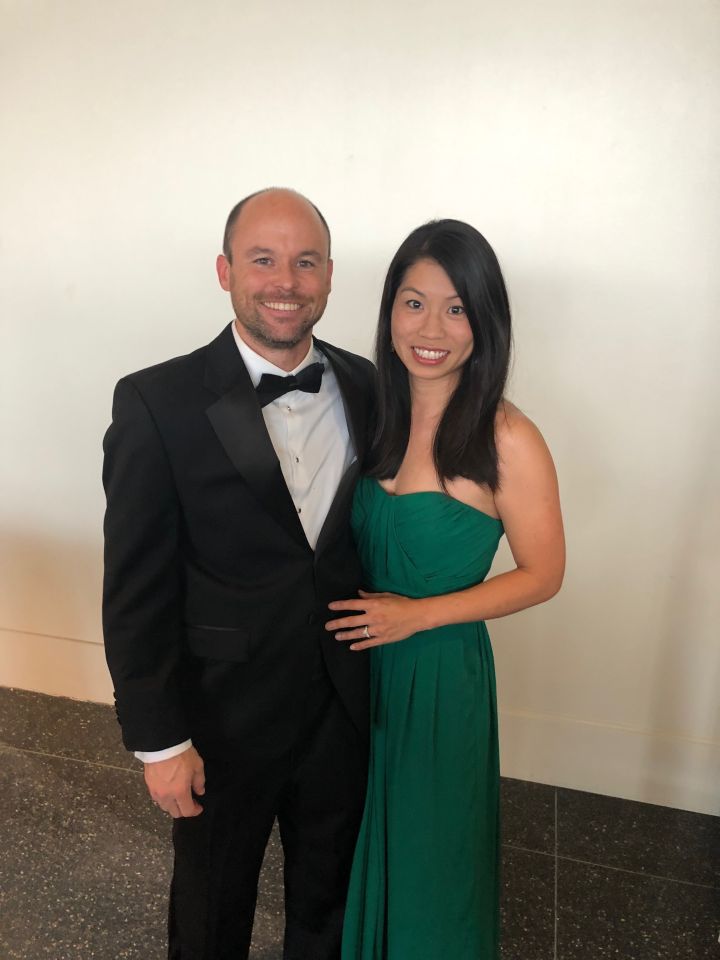 Amy About John: In medical school I knew John was an admirable guy with good character traits like honesty and integrity. When we began dating 10 years later, my expectations were exceeded in every way. What really attracted me was his love for God and for others. He shows love, grace and mercy in a way that continues to humble me. He is the most generous person I know and loves others well. John embodies qualities that would make an excellent father. Not only is he a pillar of strength, he is also patient, kind, supportive, dependable, and loves to teach. He leads by example and has mentored kids in the neighborhood. His niece and nephew also adore him!
John About Amy: Amy is full of life and joy that is infectious. She cares deeply about those in her life and has a gift for connecting with others in a special way. She has a great sense of humor and enjoys seeing everyone around her happy. All of our friends and neighbors' children are drawn to Amy and think she is wonderful. But Amy is also a woman of character who is serious about using her time and resources wisely for God. Since being married, I continue to learn how selfless she is. She constantly looks for ways to show love to me and puts myself and others before herself. I have no doubt she will have this same selflessness in the way she treats and loves her children.
Cultural Diversity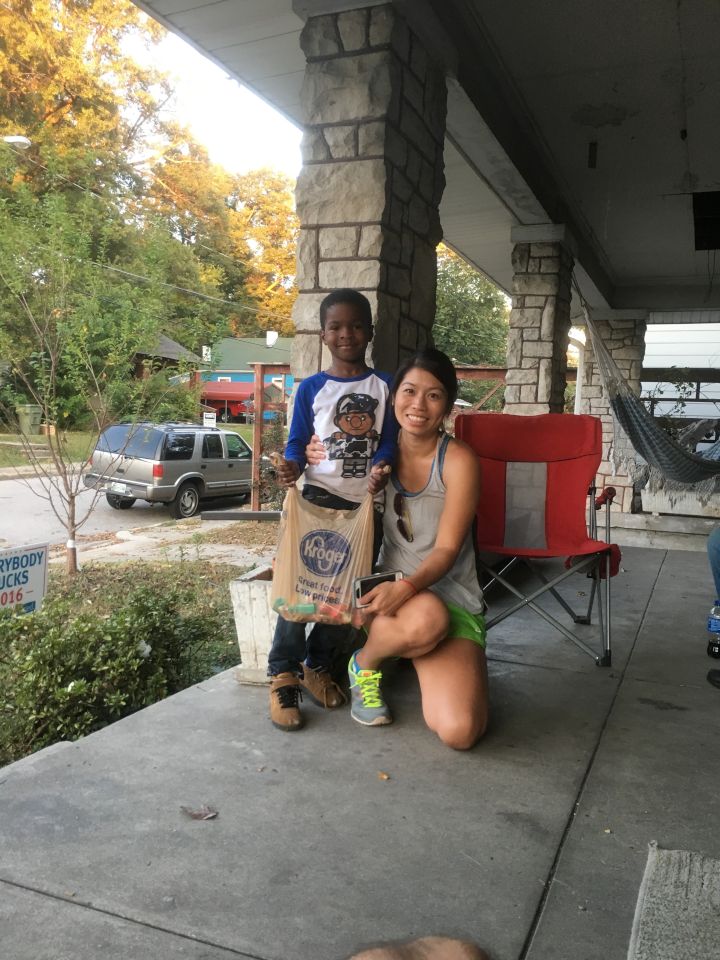 Diversity is a part of our life. John is Caucasian and Amy is Chinese-American; and we live in a neighborhood with large African-American, Hispanic, Vietnamese, and African populations. Embracing traditions and celebrating holidays/feasts with friends from other cultures continues to bring much joy in our lives. Whether it is the different traditions that each of our families practice and celebrate; or through relationships we have with friends/neighbors from different backgrounds, your child will be exposed to more than one culture. We strongly believe in respecting all cultures as we listen and learn from people who come from different backgrounds than ourselves. With children, we believe in openly and honestly discussing the differences and also similarities they are seeing and making sure questions are answered. In addition, we love to travel and experience other cultures in their native locations.
Photos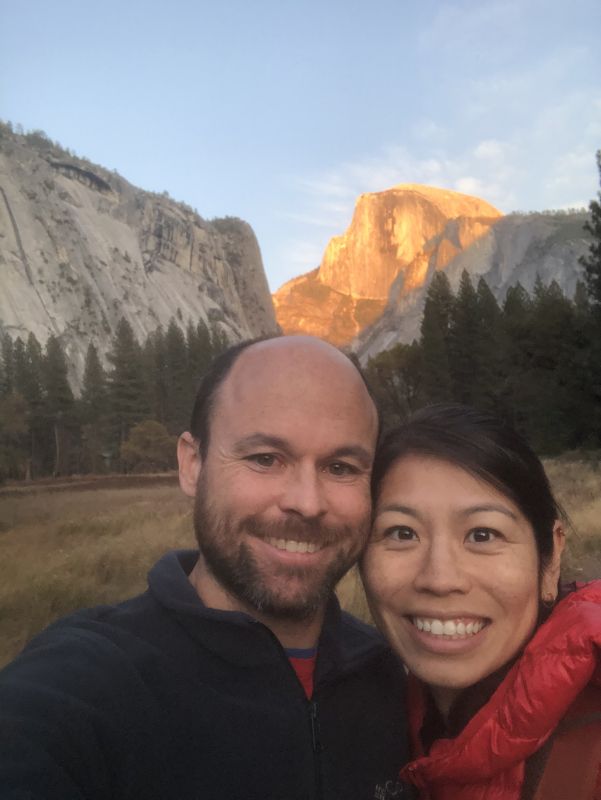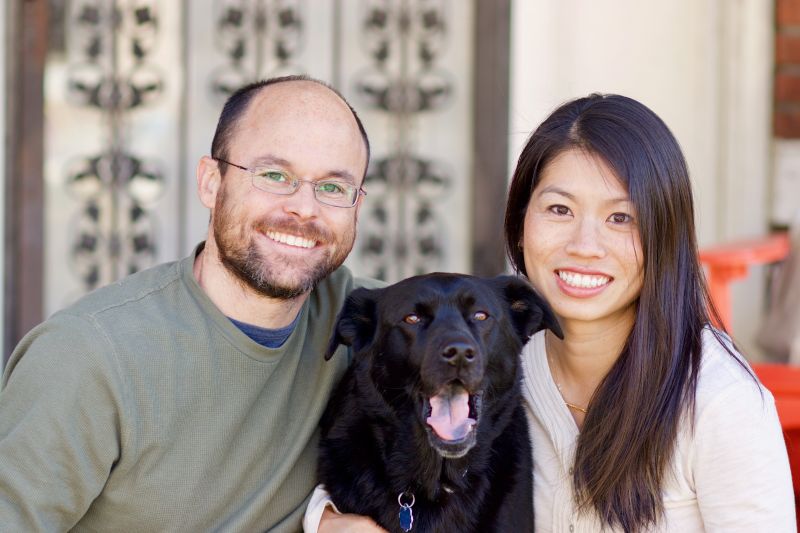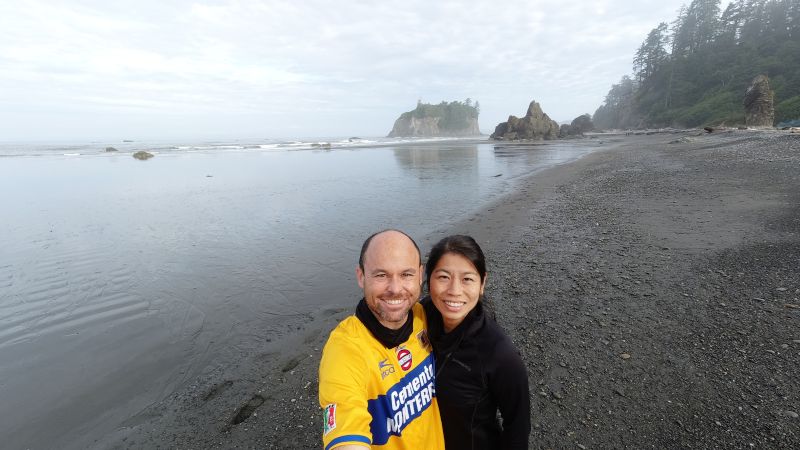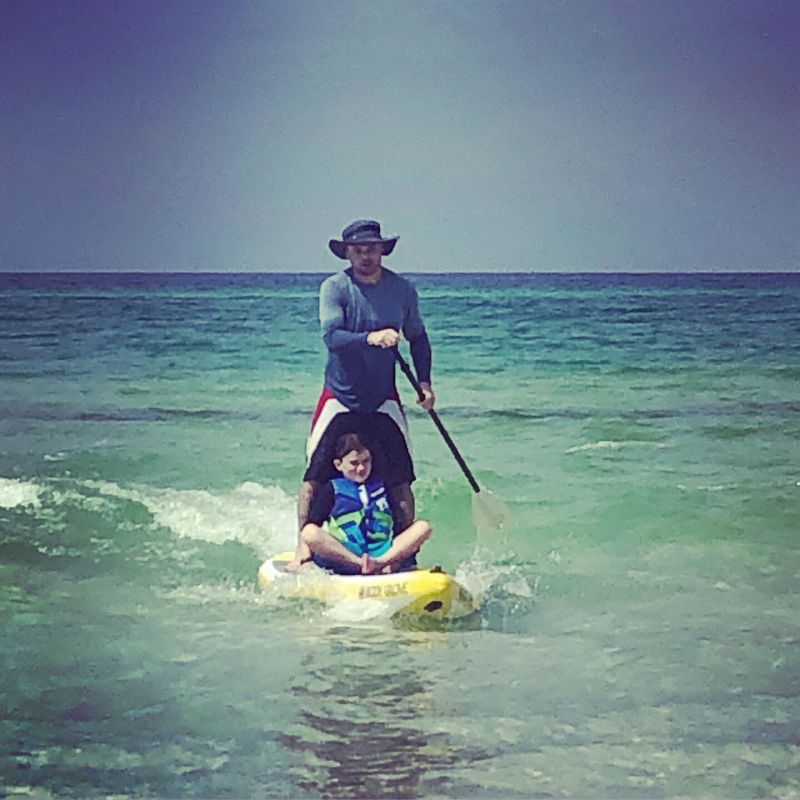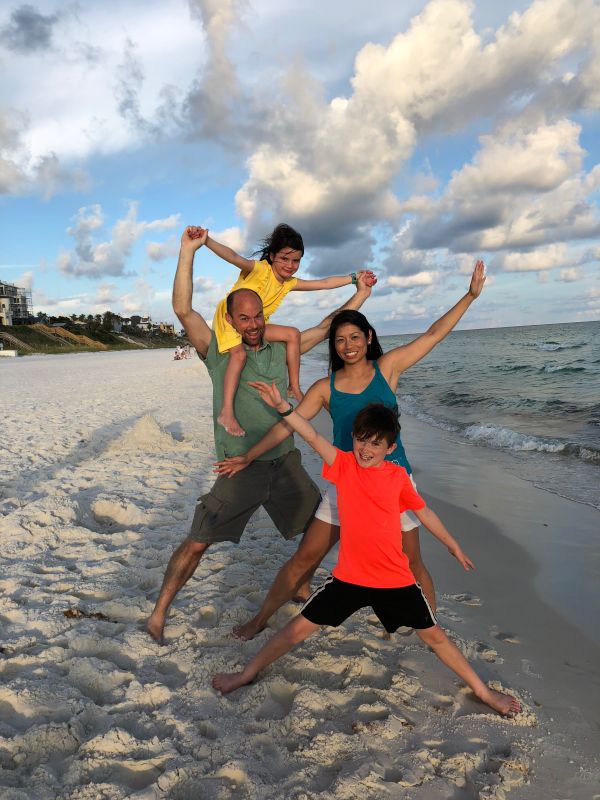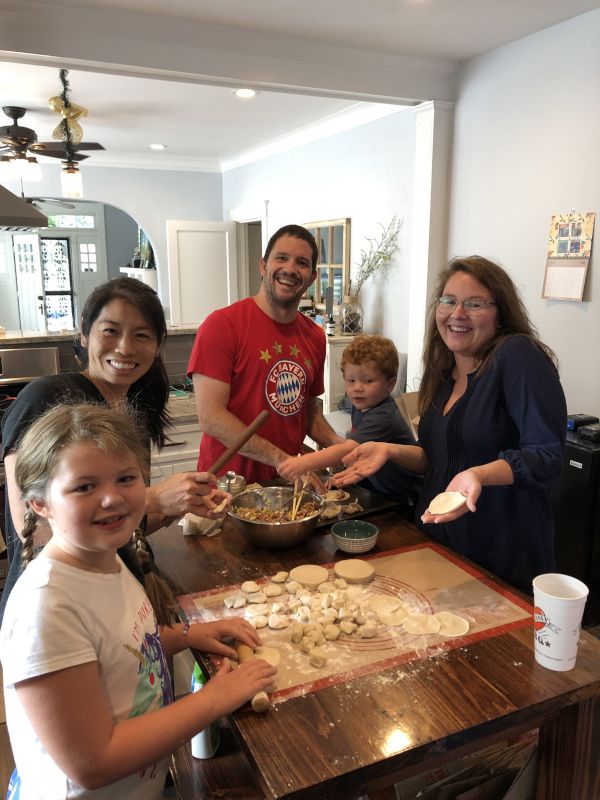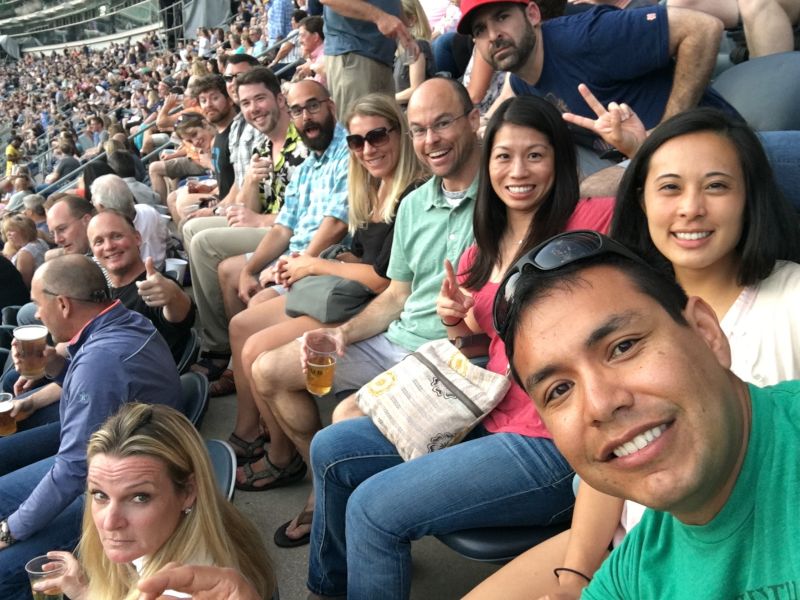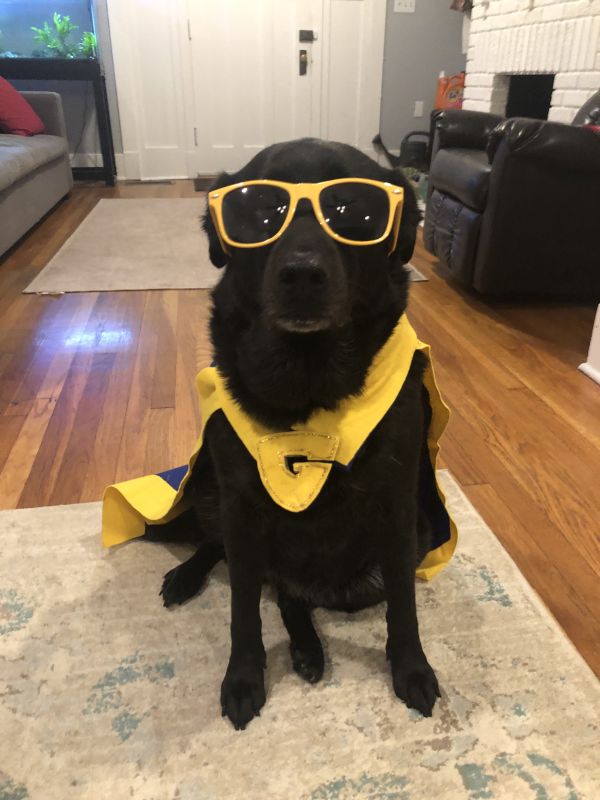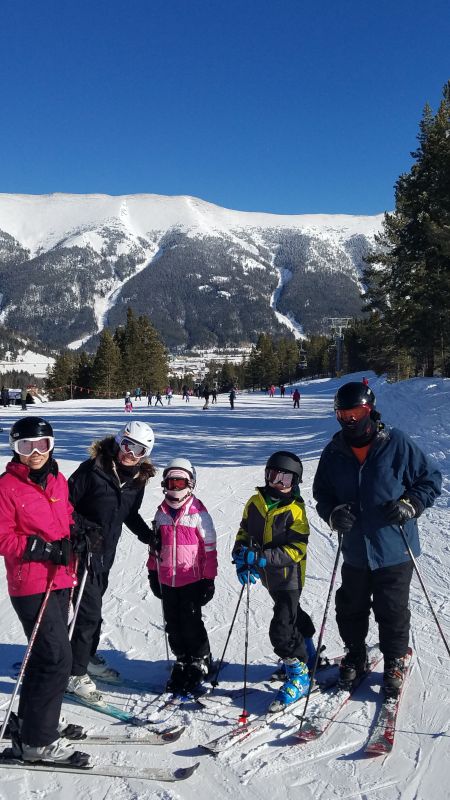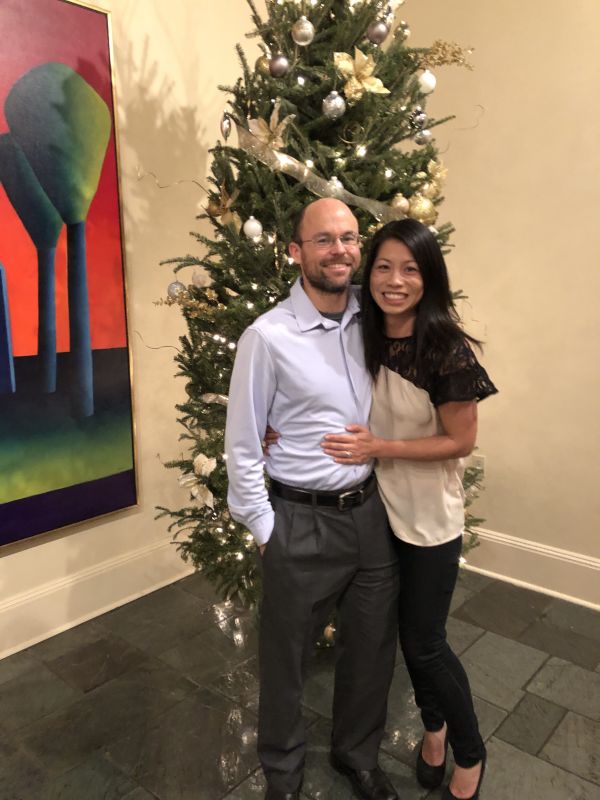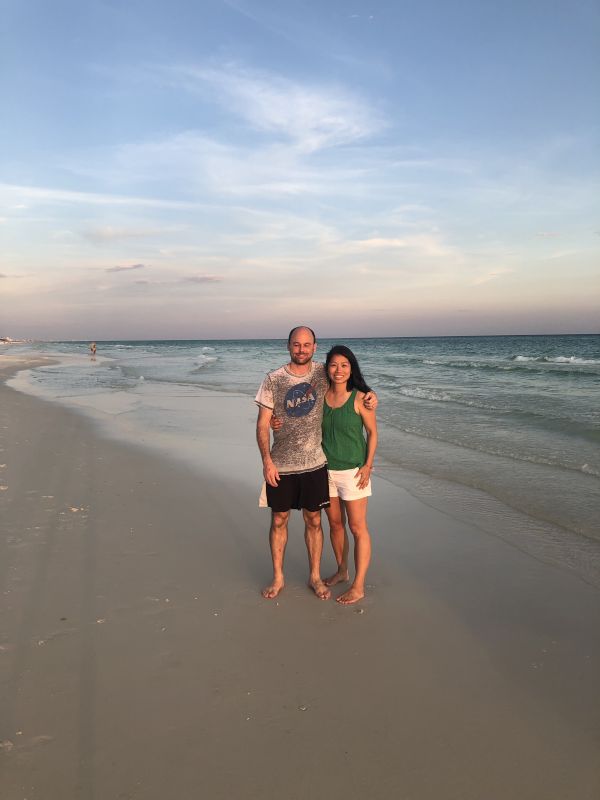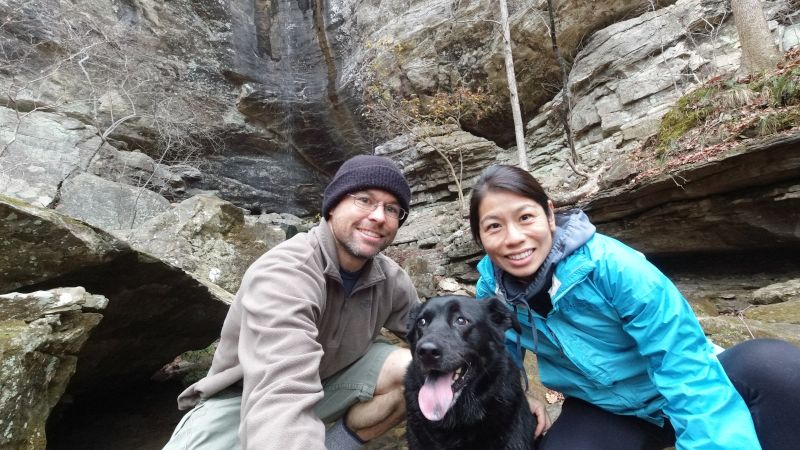 ×
1 / 12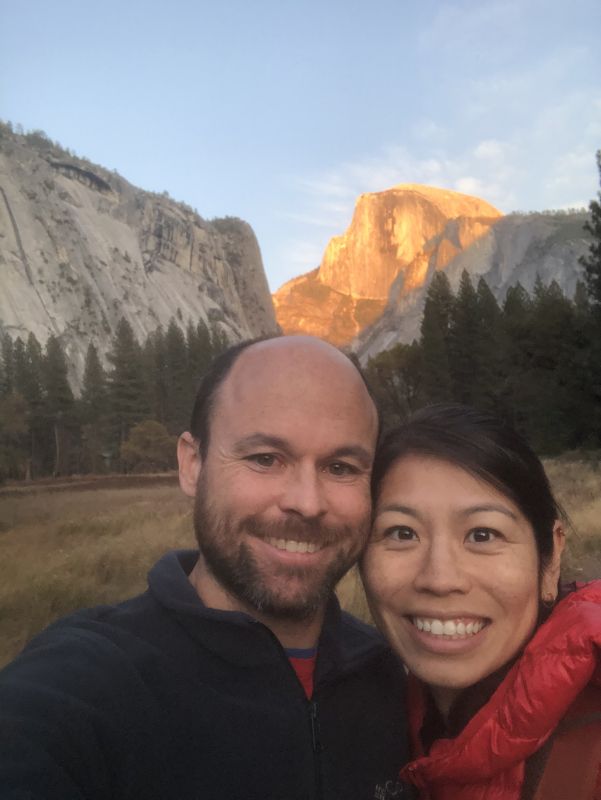 2 / 12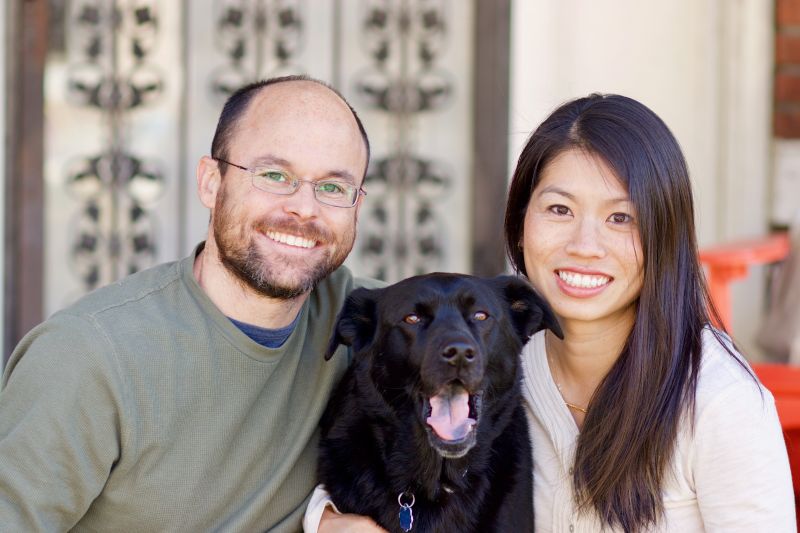 3 / 12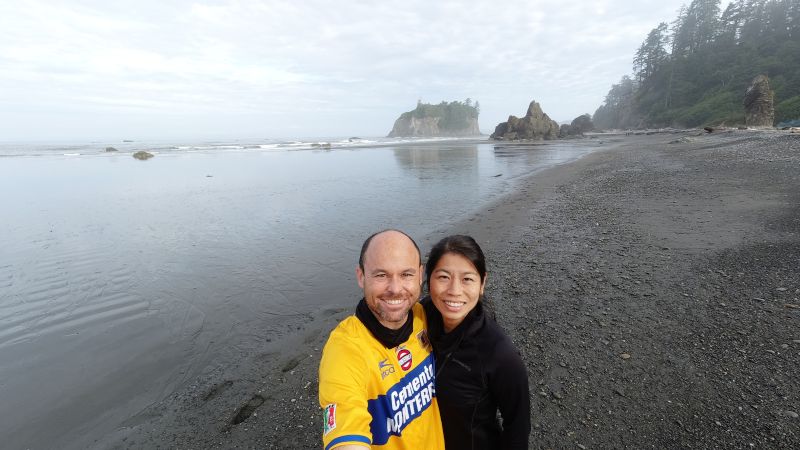 4 / 12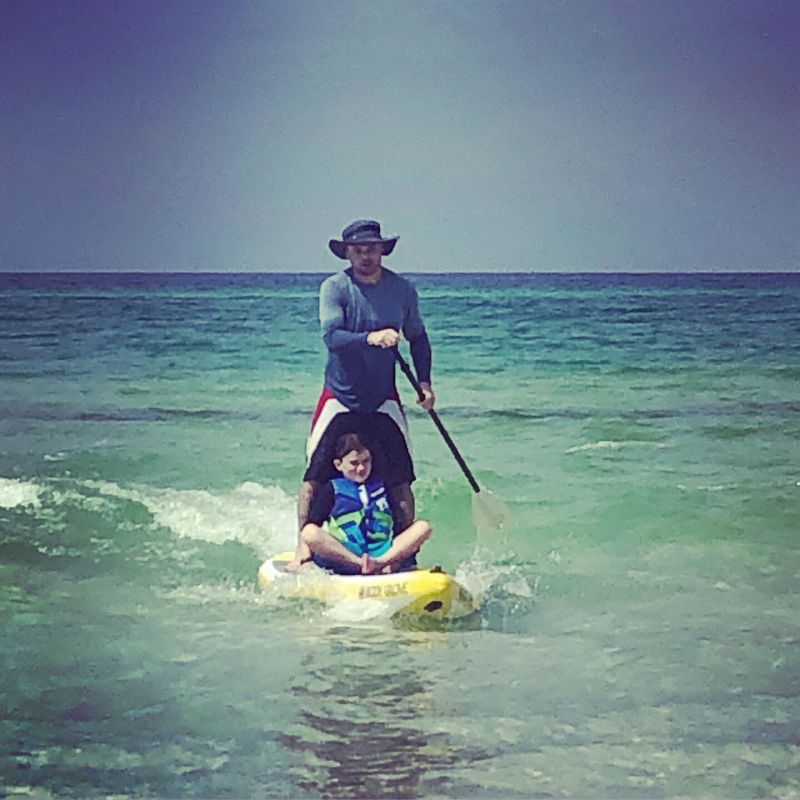 5 / 12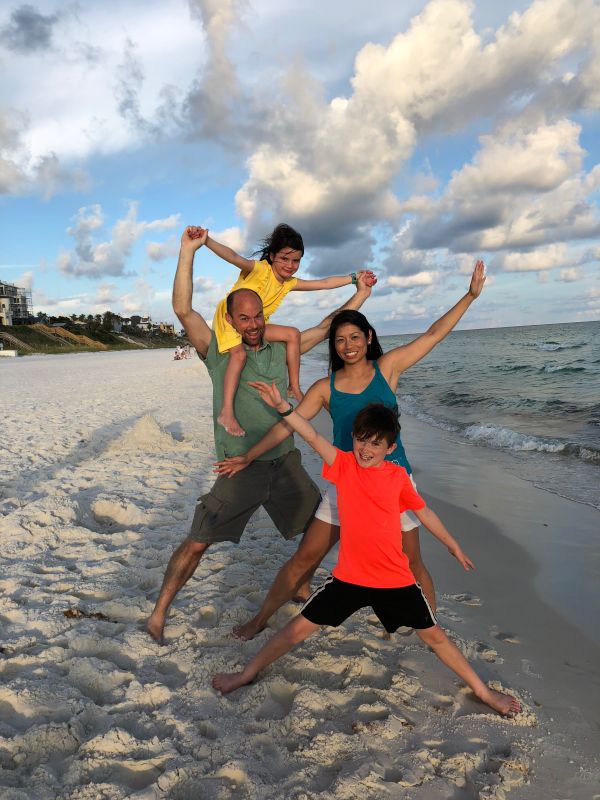 6 / 12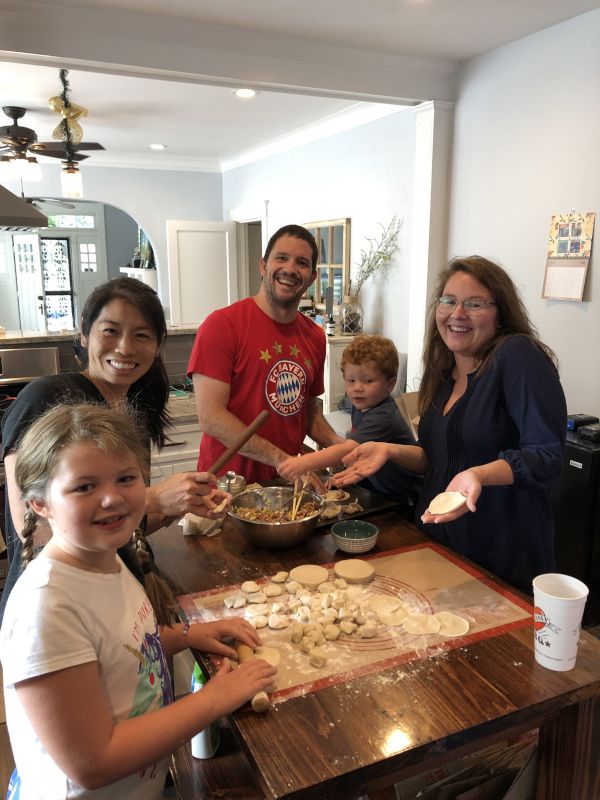 7 / 12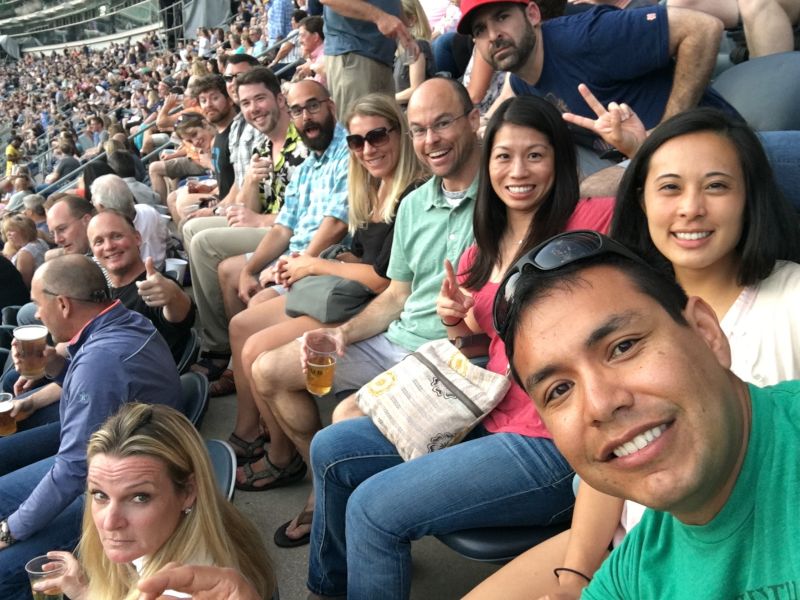 8 / 12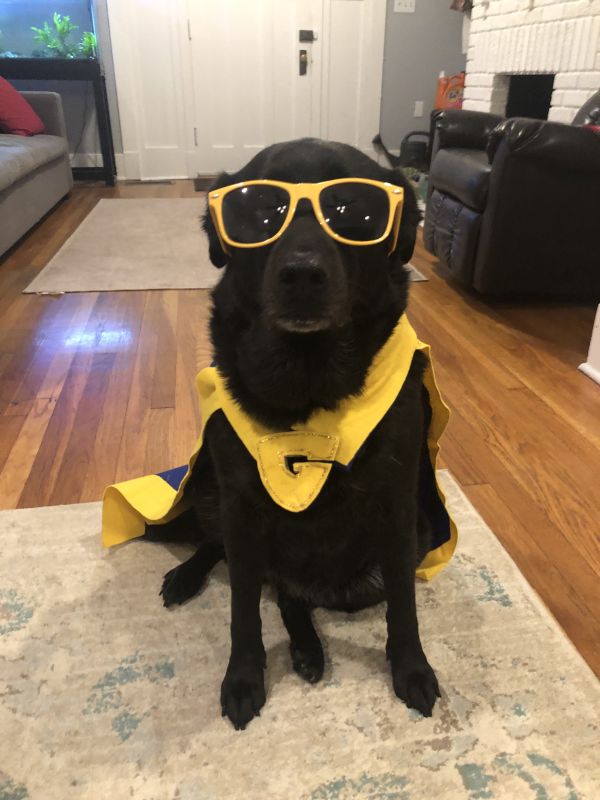 9 / 12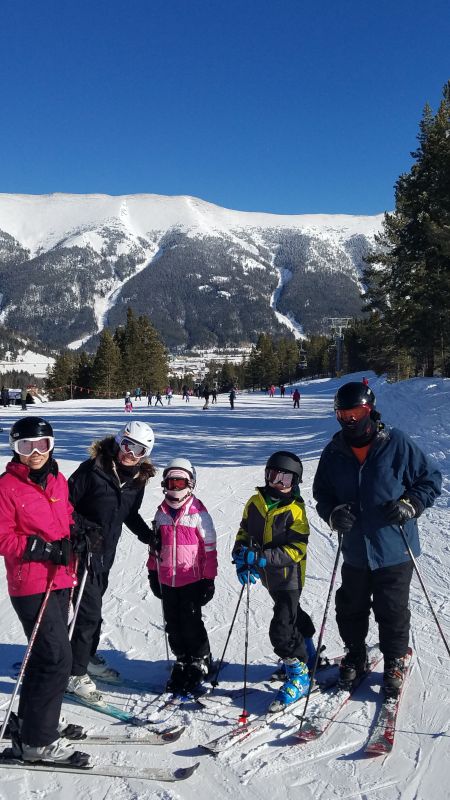 10 / 12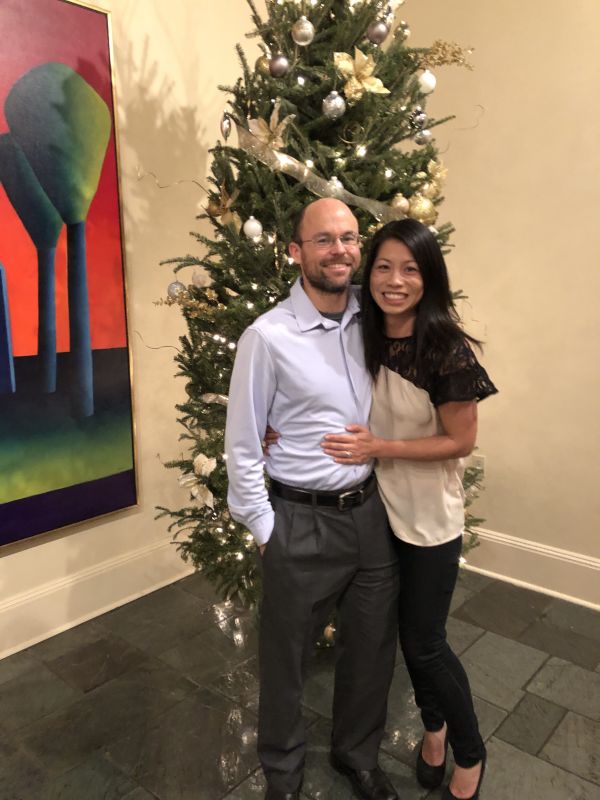 11 / 12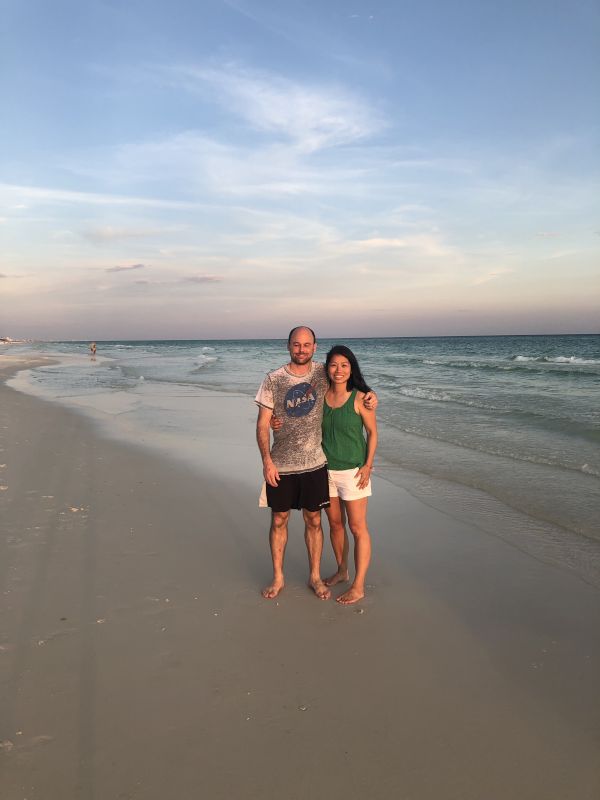 12 / 12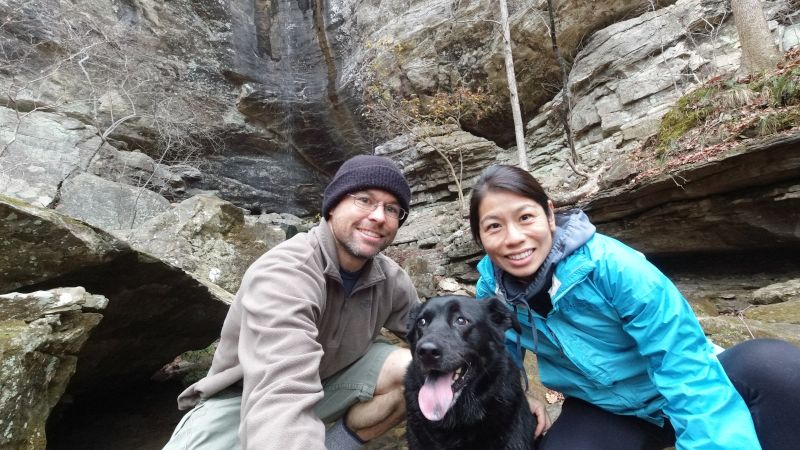 ❮
❯
Our House and Neighborhood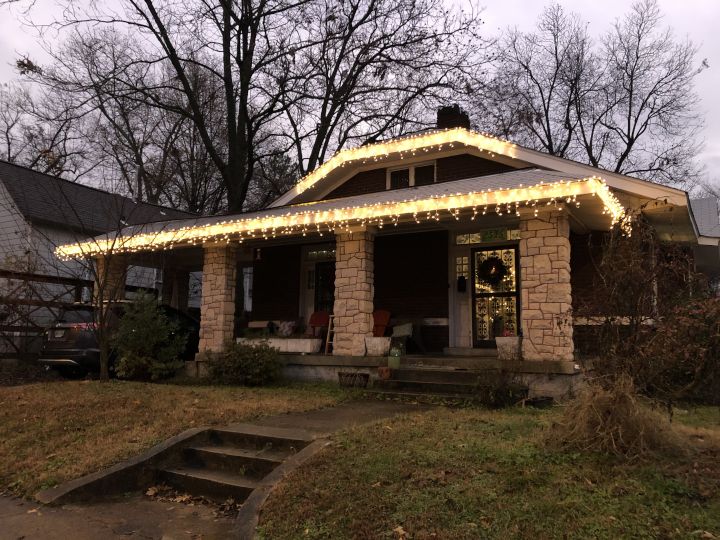 We live in a great neighborhood that is diverse and has people from all walks of life. Our house is ten minutes from downtown and very easy for us to go to NBA games and other events. There are always people sitting on the porch or walking around the neighborhood; so we know most of our neighbors and their kids. Within walking distance from our house are two parks, one of which is very large and includes a wonderful city zoo. There are also two elementary schools and a community center nearby. Halloween is a fun time of year as kids trick or treat or participate in the "trunk or treat" at the community center.
John has lived in the neighborhood for fifteen years; Amy moved in when we were married. Our cozy house has two bedrooms, a spacious kitchen (which is great for Amy who loves to cook!), a living room, and dining room area. John loves to garden in the yard where we grow a variety of fruits and vegetables. We have a wonderful dog, Kira, who also grew up in the neighborhood. She followed John home one day and has been part of the family ever since. She loves people, especially when they give her food or a good belly rub. We attend a house church that meets down the street. Some of our neighbors and their kids are also part of our church family.
Our Extended Families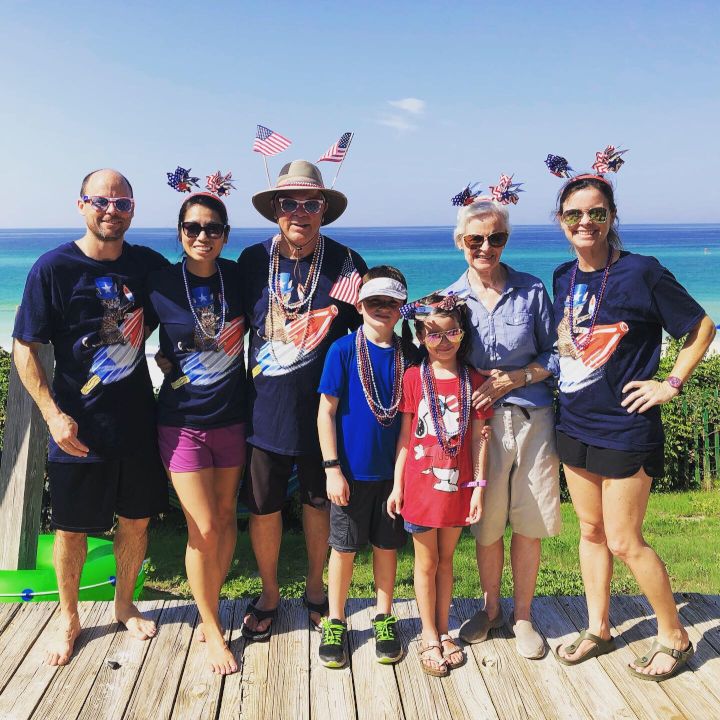 We are fortunate to both have supportive and involved families. Amy's parents live just a few minutes away from our house and John's parents live several hours away, but visit frequently. Each of us have an older sister that we stay in regular contact with. John's family loves to travel and often plans trips/vacations together. Each winter, we visit John's sister in Colorado for a family ski trip in the snow. There is also an annual family reunion at the beach in Florida with John's extended family. When our family is together, we enjoy playing board games, outdoor activities, and finding good restaurants. John's father's family spent a significant time living in both Africa and China and they often talk about and still have connections in both countries.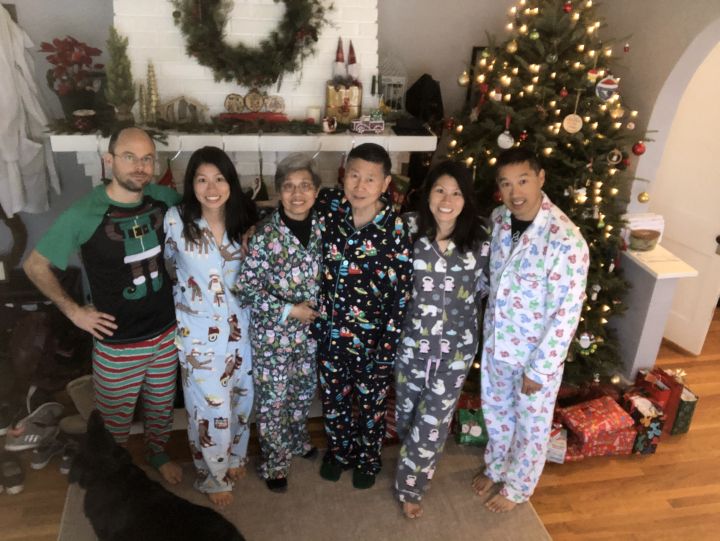 Amy's sister lives in California with her husband and son. We see each other often through FaceTime, and frequently get to visit one another during the holidays. We see Amy's parents often as they live very close. We frequently eat together and visit with them regularly. In addition to celebrating our American holidays, we also celebrate some Chinese holidays such as Lunar New Year's and Mid Autumn Festival. Amy's parents are excited to babysit!
From Us to You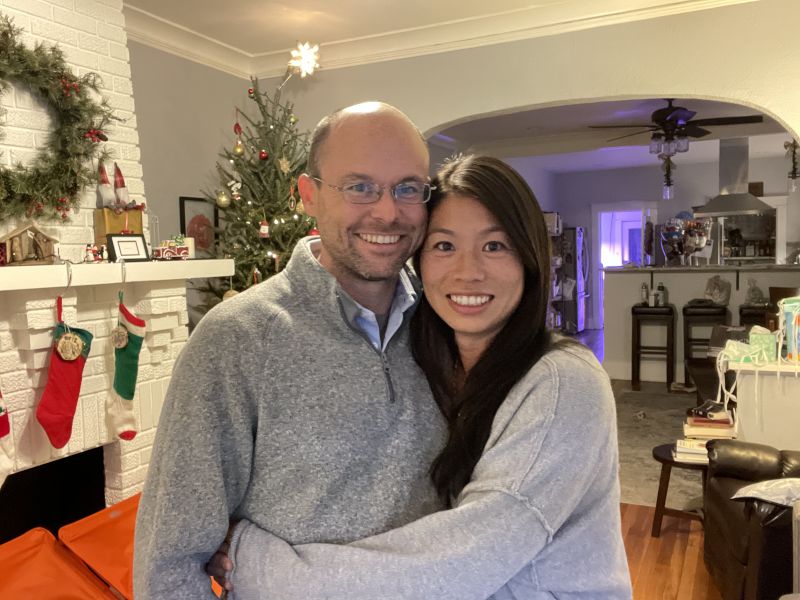 You do not know us yet, and we cannot imagine how strange or difficult it must be to be choose a couple based on pictures and short essays, but we truly are what is described in our profile. If you choose us, we are committed to loving and taking great care of your child. Whatever is in the best interests of your child is what we will make our priority. We are normal people that have been very fortunate in regards to the financial resources, opportunities, and community of friends and family that we have in our life. With us, your child will have a stable, loving, fun, supportive family that will be able to provide every opportunity for success, but also keep them grounded and exposed to the realities of the world.
We have been married for four years, but have known each other for over a decade. We first met in medical school where we had mutual friends, but never considered dating. Ten years later, we completed our training as doctors and were living in different cities. Then one day Amy went to a medical missions conference and ran into a friend who tried to recruit her to work for a faith-based medical clinic that served the underserved. This was the same clinic where John was working. The friend then told John about running into Amy, and we began emailing and soon phone calls made. Very quickly, we realized how much we had in common and how much we liked each other. Within a year we were married and Amy moved to work for that same clinic!
We have very strong desires to have children and grow our family. Before getting married, we agreed to pursue adoption as one of the ways that we wanted to grow our family. Adoption was important to us because of our faith and our belief that all life should be loved. Unfortunately, we have struggled with infertility and have not been able to have any children. Adoption is now not only something we value, but also our only chance of having children and growing our family. Allowing us the opportunity to be parents would be incredibly meaningful and a huge blessing to us.
Our friends describe us as fun, laid-back, loving, and patient people. We are committed to our Christian faith. Some of the values important to us include: honesty, love, work-life balance, education, and enjoying the small things in life. As a bi-racial couple, we intentionally live in a neighborhood with people from all walks of life: African-American, African, Hispanic, Vietnamese, Caucasian, old, young, rich, poor.
Your child would join our journey to seize as much joy as we can out of each day. We love to travel and explore the world- including adventures in the mountains, relaxing at the beach, and visiting other countries. John was a college athlete and would love to help coach a child in sports. Playing games, cooking, watching sports, walks in nature, gardening, spending time on the front porch, and celebrations with family/friends are other favorite past times. We would gladly send emails, letters and pictures showing your child as they enjoy their journey of life; and would also welcome annual visits if you are interested.
We are humbled by your strength and bravery to go through this process; and are so thankful for valuing the life of your child. Things happen in life for crazy reasons that we do not understand, but God can use that craziness to bring good things out of difficult situations. We would be incredibly honored and forever thankful if you choose to give us the gift of having a family with children. Thank you again for taking the time to read about us and consider us as parents for your child. If we are chosen, we will love him/her with all our hearts.
With Much Love,
John & Amy
Favorites
Book
Complete works of Sherlock Holmes
I like historic fiction
Candy Bar
Kit Kat or Butterfingers
Childhood Memory
Taking road trips with my family
Childhood Toy
Soccer ball
A stuffed monkey I named George
City
Vancouver or Knoxville
Vancouver
Classic Movie
Ghostbuster
Sound of Music
Dessert
Anything chocolate!
Disney Movie
Lion King or Aladdin
Family Activity
Camping
Eating dinner together
Flower / Plant
Orchid
Tulip magnolia
Form of Exercise
Running
Pilates/yoga
Fruit
Mangos
Strawberries or blueberries
Holiday
Thanksgiving
Thanksgiving or Christmas
Holiday Tradition
Seder feast
We make a lot of food and eat a lot!
Ice Cream
Vanilla
Mint chocolate chip
Leisure Activity
Sitting on the porch
Magazine
National Geographic
Memory with Spouse
Wedding
Hiking in National Parks
Movie Munchie
Popcorn
Popcorn
Movie Type
Action or comedy
Musical
Les Miserables
Hamilton
Play
To Kill a Mockingbird
Quality about my Spouse
She has a lot of life and joy
He is patient and kind; generous and compassionate. Also his sense of humor!
Sandwich
Ham, turkey, melted cheese, with a pickle and mustard on a warm toasted croissant
Turkey BLT with avocado
Scripture
He has shown you, O mortal, what is good. And what does the Lord require of you? To act justly and to love mercy and to walk humbly with your God. -Micah 6:8
Song
Better Days by Ant Clemons and Justin Timberlake
Sport to Play
Soccer
Tennis
Sport to Watch
Basketball, football
Basketball
Sports Star
Ja Morant
Ja Morant
Sports Team
Grizzlies
Grizzlies
Thing to Cook
Beans and rice
I like to try cooking new things
TV Show
Great British Baking Show
Vacation Spot
Beach or mountains