1-800-ADOPTION
Thank you for viewing our profile
If you would like to learn more about us, please call 1-800-ADOPTION (2367846), fill out the form at the bottom of our on-line profile page, or email us at bp_information@americanadoptions.com.
To revisit our on-line profile page and view our profile video at American Adoptions, simply use your mobile phone to scan the QR code on the right. We are looking forward to hearing from you!
Jake & Laurel
We are so excited to complete our family through the wonderful blessing of adoption! Our hearts are ready for a new child who will join Big Sister in filling our home with joy, laughter, and love. With you and your child by our side, that love will grow and continue on an amazing journey. Thank you for considering us and hearing our story.
About Us
Job
Printing Scheduler
Special Education Consultant
Education
Some College - Studied History
Master's Degree in Special Education
Relationship
Legally Married
Why We Chose Adoption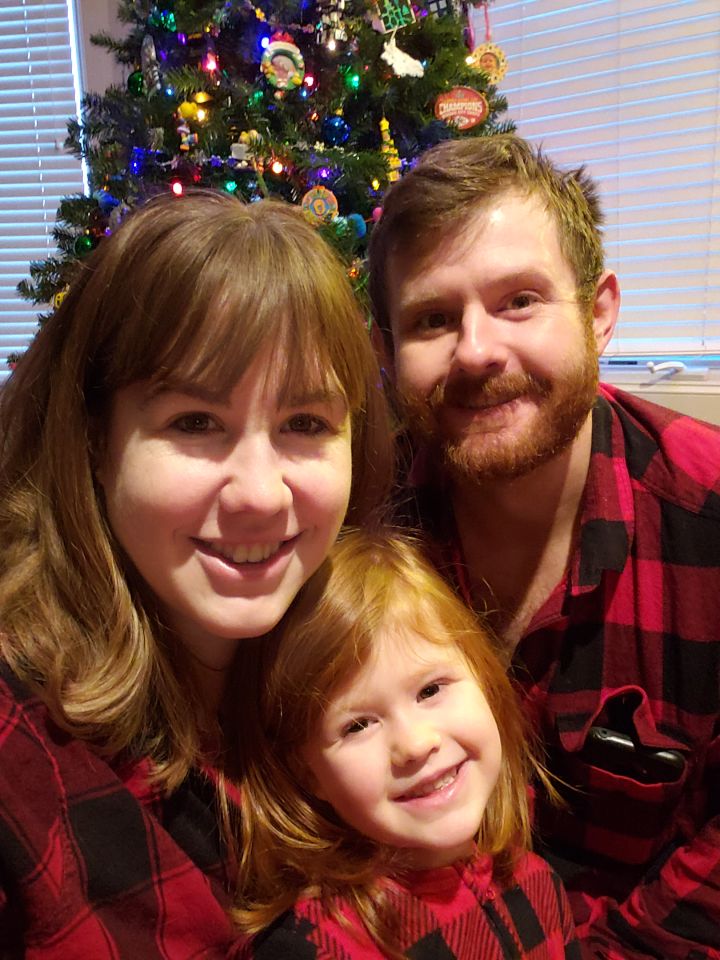 Our path to adoption has been quite a journey. When we first decided to start growing our family, we thought it would be easy. We got pregnant quickly but had two early losses. We were discouraged, but stayed on course and started thinking of alternate paths to our goal. Since a child was more important than biology, maybe adoption would be part of our journey. Before fully exploring our options, we were surprised to find out we were pregnant. Our daughter, Hazel, was born in 2015. She is the light of our life and we have loved watching her grow and start to become her own little person. We immediately knew we wanted to expand our family!
Since 2016, despite our best efforts, we experienced four more losses. We did all the tests, looked for any answer as to how our beautiful daughter was possible but not her siblings. There were no answers to be found. After a lot of soul-searching, we remained dedicated to having another child and providing our daughter with a sibling. We both know how special it is to have siblings, even as adults. Someone who has grown with you and has shared all of your childhood experiences. When we see Hazel's love of life and know all of the fun we have, we know that adoption is right for us. We can't wait to open our home and family to another child!
Our Favorite Vacation Spot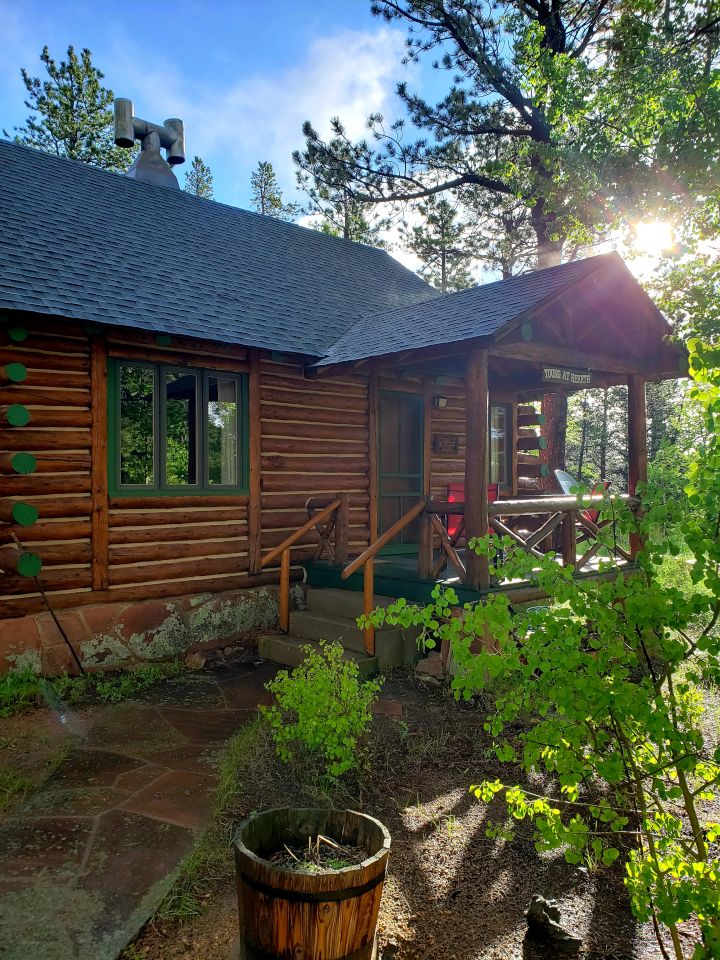 Every year, we visit the beautiful mountains of Colorado for a 1-2 week vacation. Laurel's family has owned a log cabin there since 1968 and she has visited every year since she was born. Jake began going out to the cabin once we were married and we have not missed a year since. It is wonderful to return to the same place, every year, allowing us a sense of "home" away from home. We love the fact that we can relive old memories while building new ones.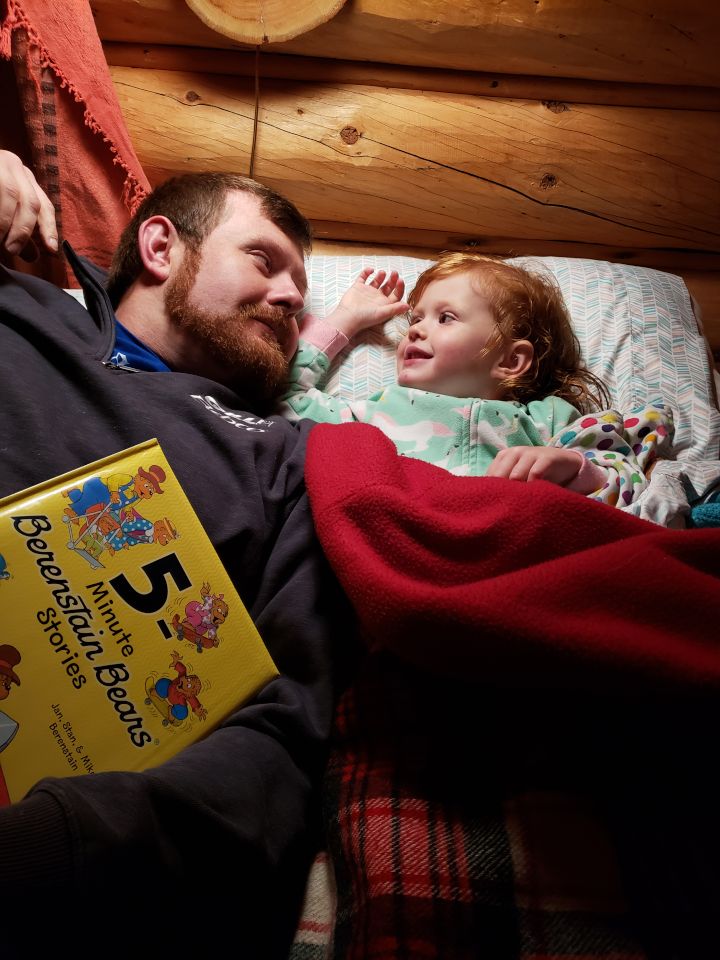 While there, we love spending time in the outdoors; hiking trails in the Rocky Mountains, making friends with chipmunks, and having picnics at our favorite spot by the lake. At the cabin we enjoy doing puzzles, making s'mores in the stone fireplace, playing board games, and reading in the hammock. Just down the mountain there is a beautiful little town where we look for new places to explore while returning to our old stomping grounds. We enjoy visiting our favorite restaurants, getting special treats like caramel apples with M&Ms, and picking out our annual Christmas ornament.
It's something we look forward to all year. We can't wait to share all of these traditions with our new child as well as build new ones, together.
Our Family Traditions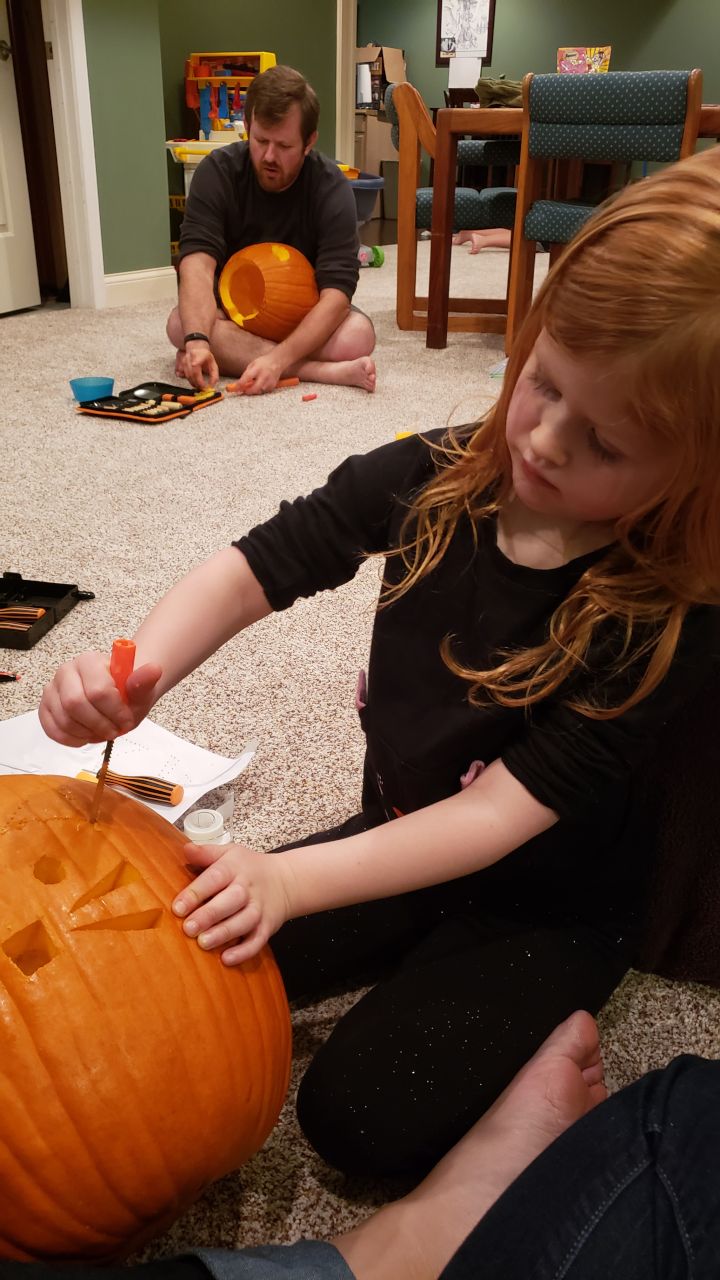 Wednesdays are Grandma and Grandpa days, where our daughter gets to take a break from daycare and spend the day running errands, playing with her cousins, and hanging out with Laurel's parents. On Thursdays, we go to the local library and load up on bedtime books and movies for the weekend, playing at the playground until dinner time. And every Friday is our favorite night - movie night. We rotate who gets to pick the movie and the meal every week, so everyone gets their favorites. It's fun to see whether the movie picker goes classic Disney or picks a new release.
Our two favorite holidays are Halloween and Christmas, and we love going overboard for both! Halloween is Jake's favorite, so we go to a pumpkin patch out in the country and start carving pumpkins as soon as it's October. We watch Halloween movies and make roasted pumpkin seeds the whole month. We love going trick-or-treating on Halloween until we can't walk another step. Hazel's favorite part is the candy! Christmas is Laurel's favorite, and the decorations come out right after (or before) Thanksgiving. We collect ornaments as souvenirs, decorating our two trees with family memories of the places we've traveled. We love baking, watching the holiday classics, and going Christmas-light hunting in our pajamas with hot cocoa.
Photos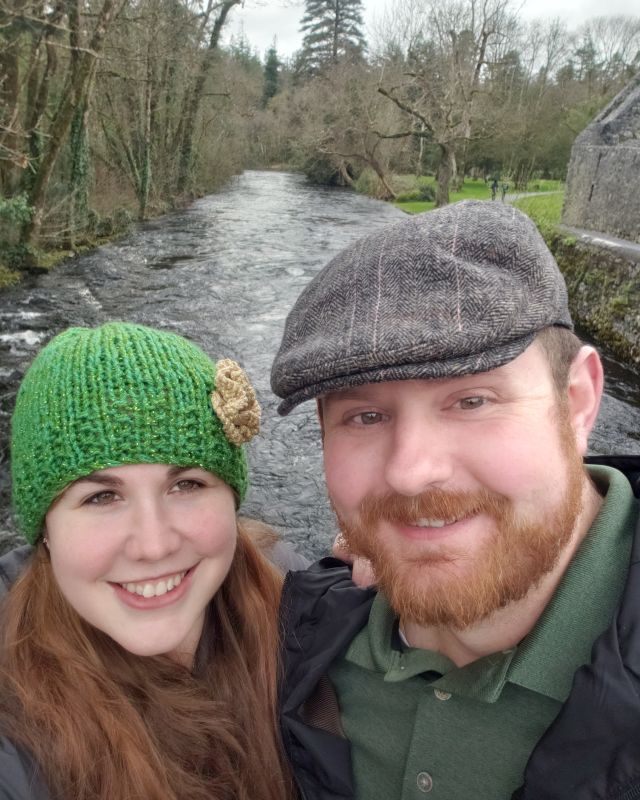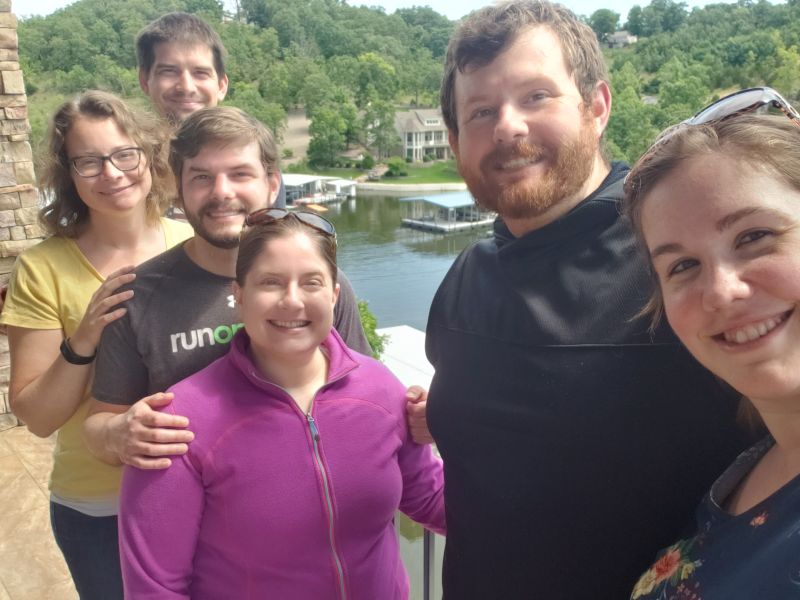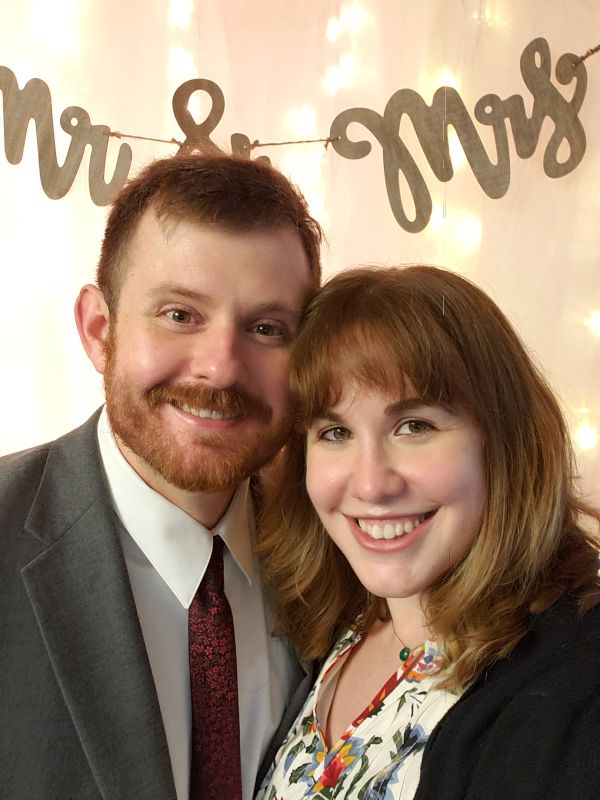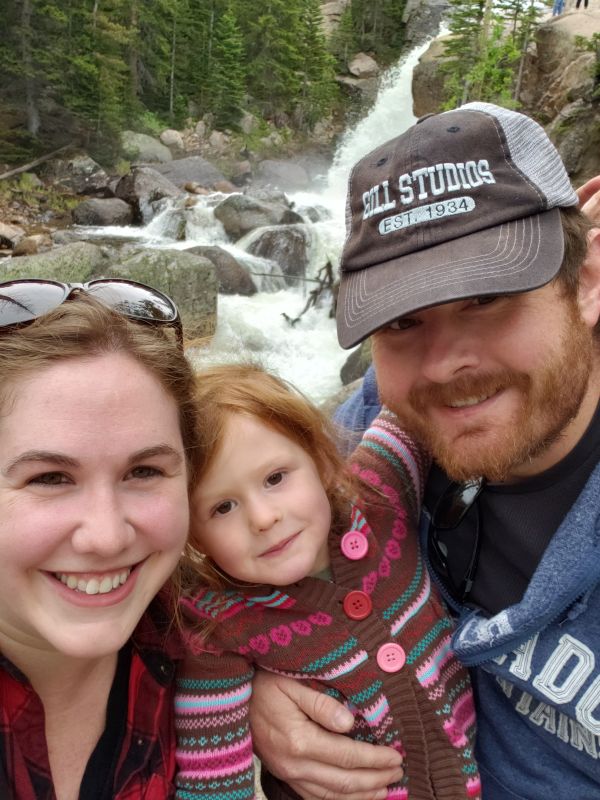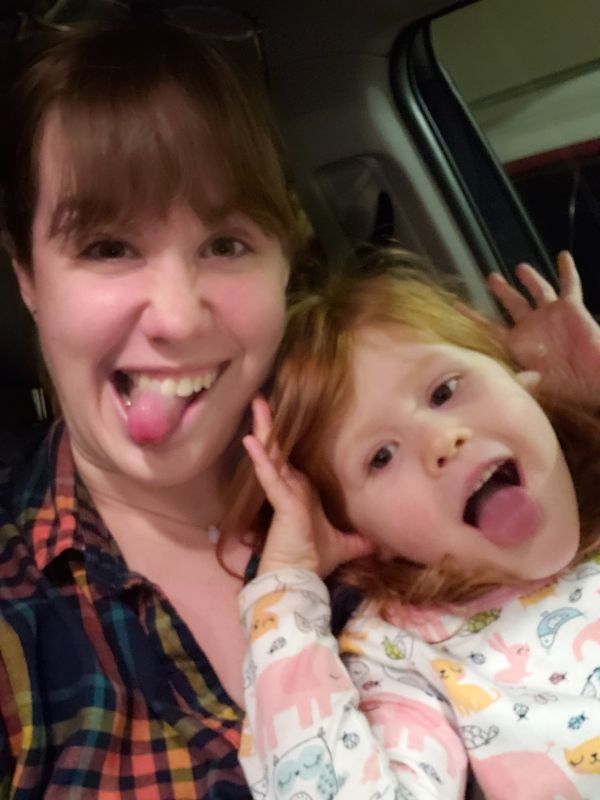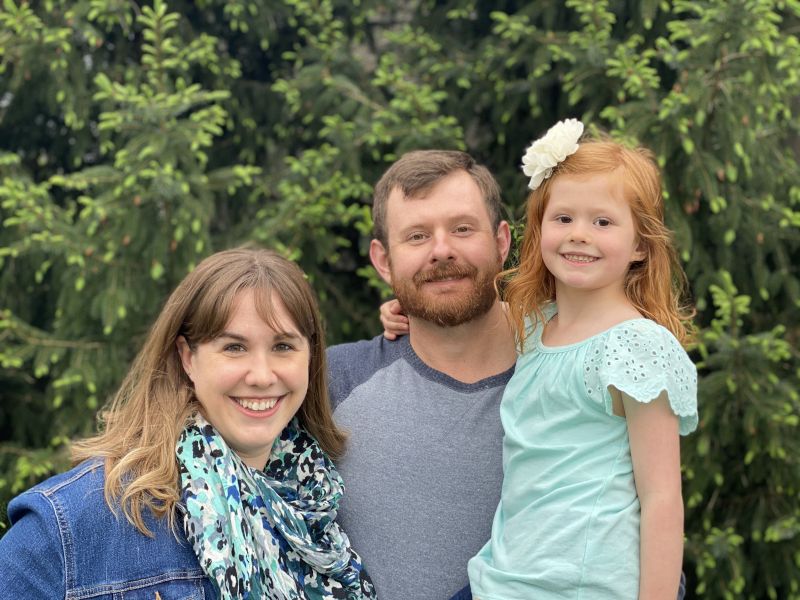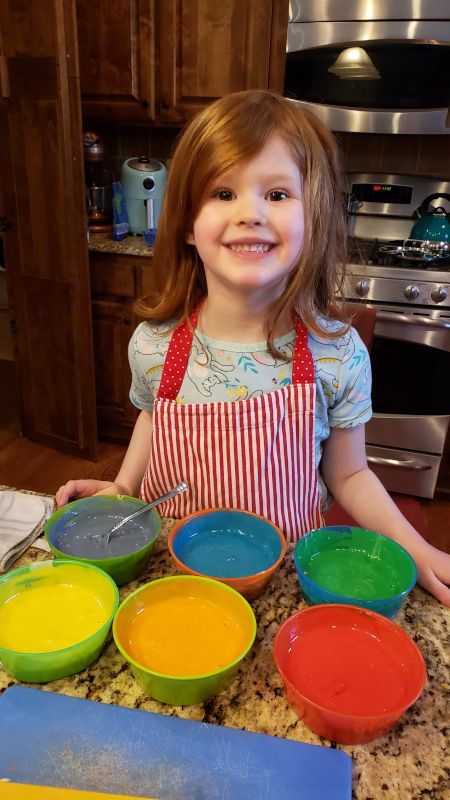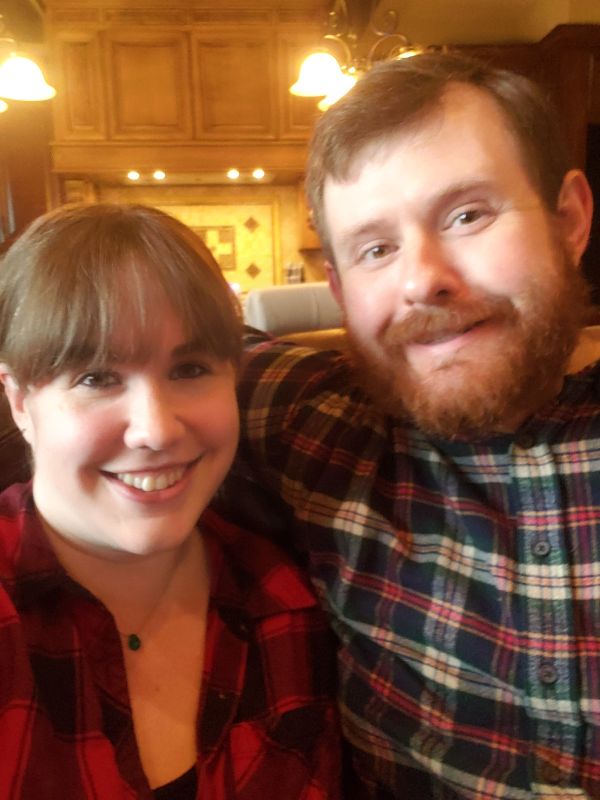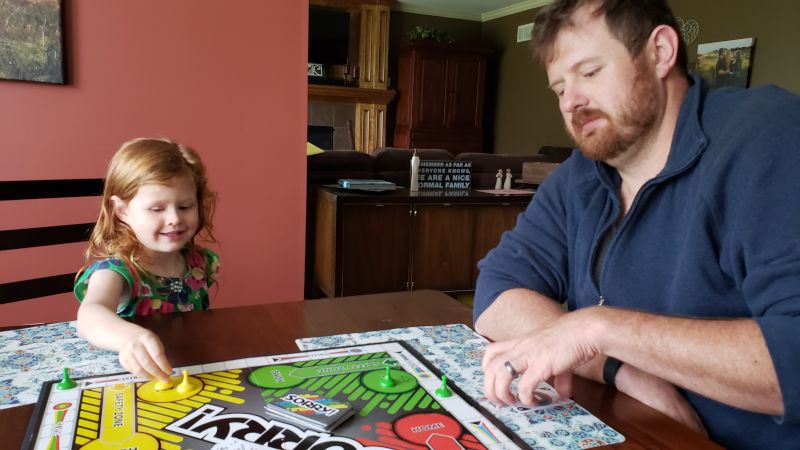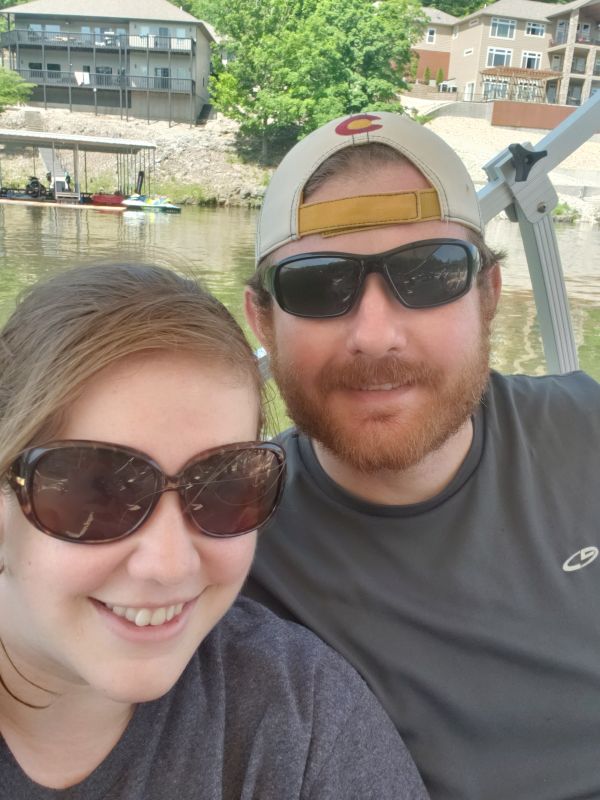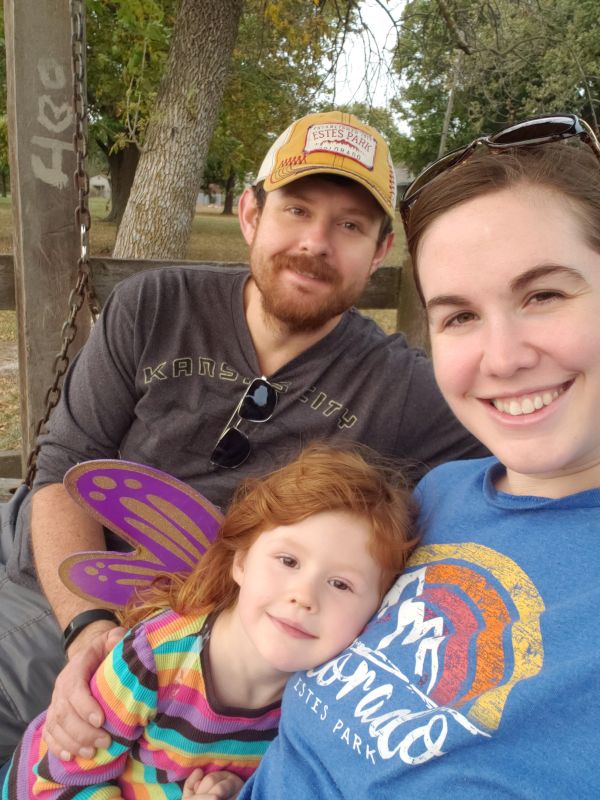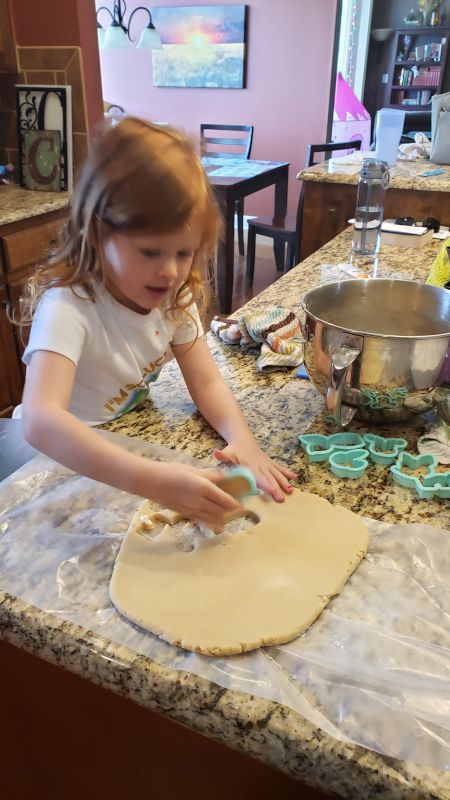 ×
1 / 12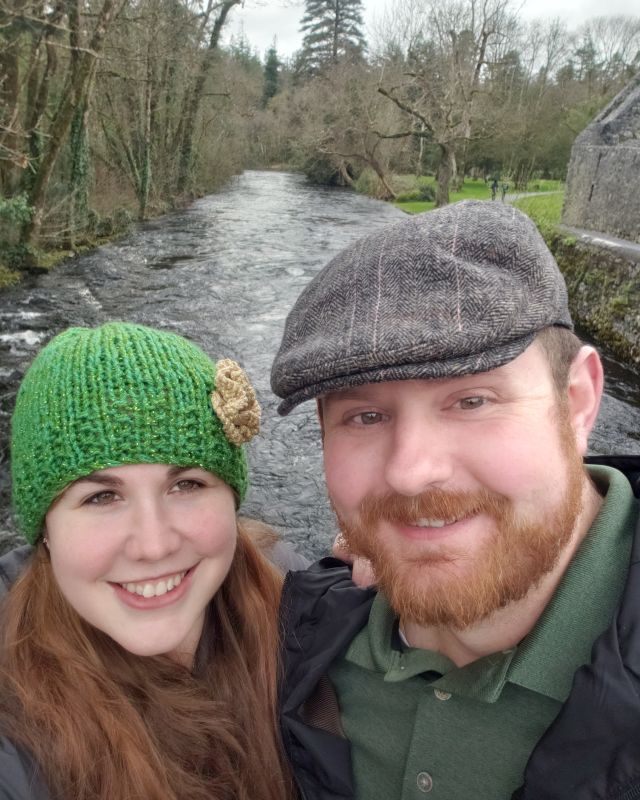 2 / 12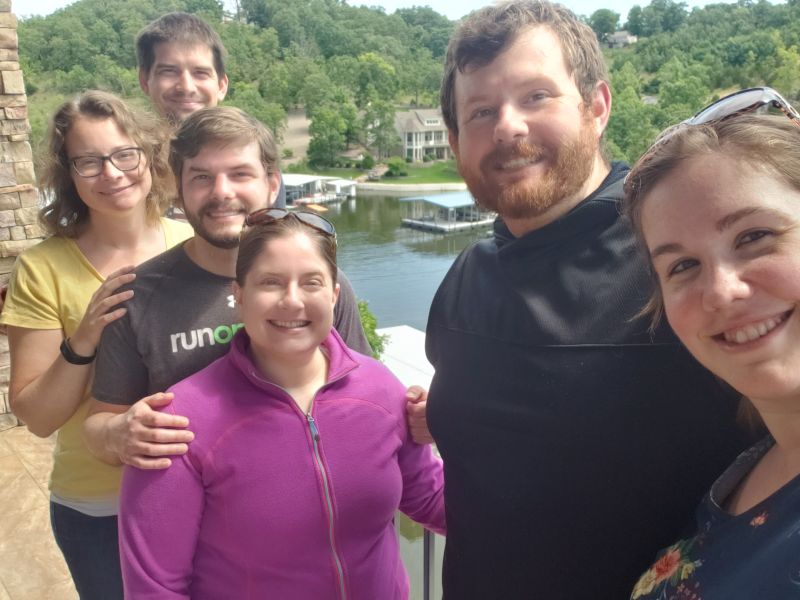 3 / 12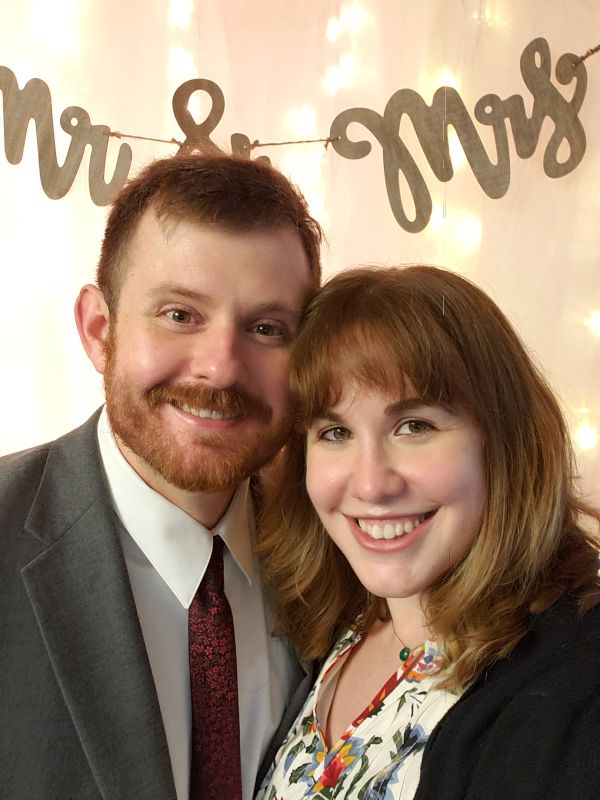 4 / 12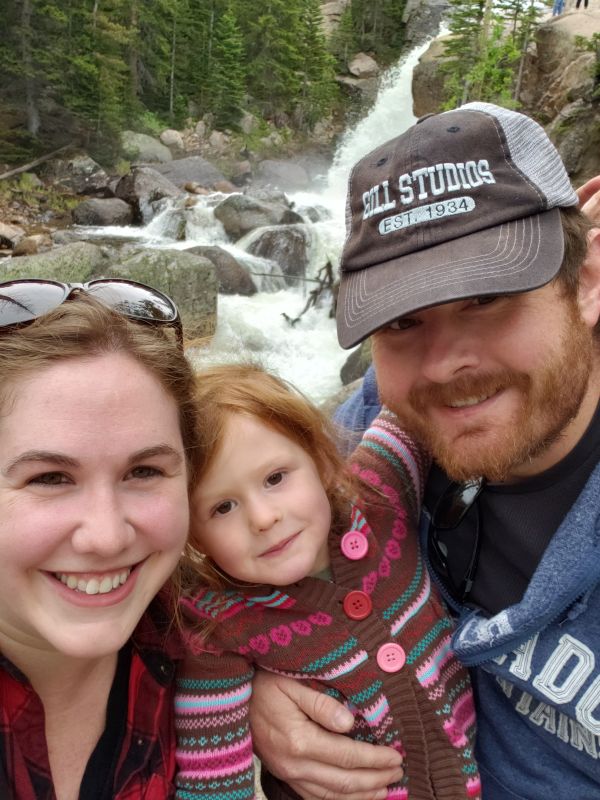 5 / 12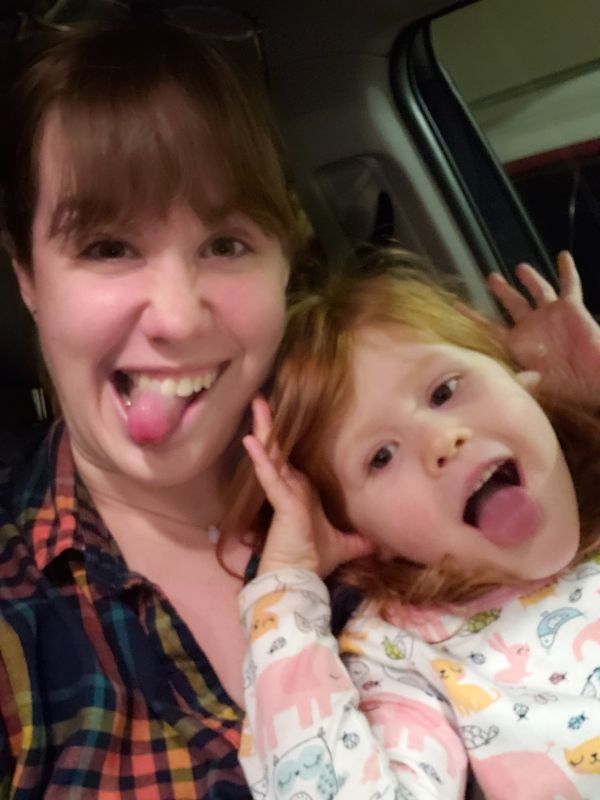 6 / 12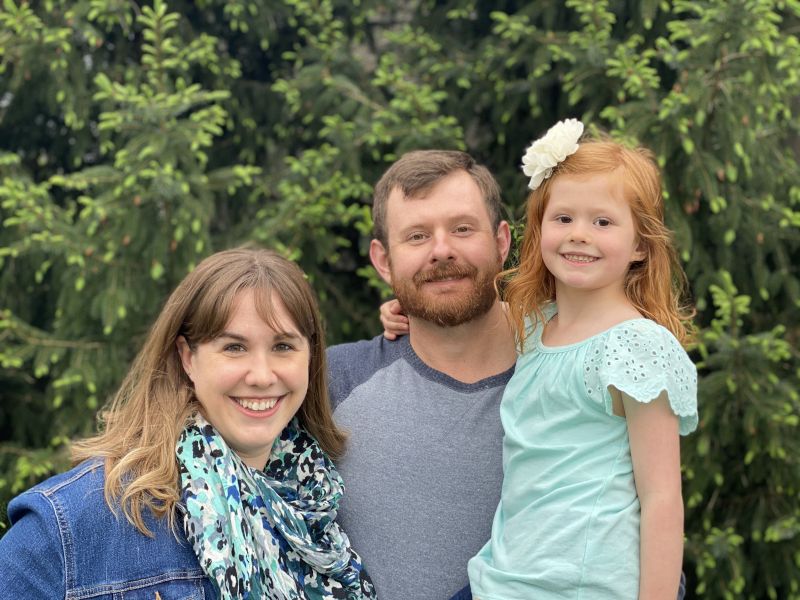 7 / 12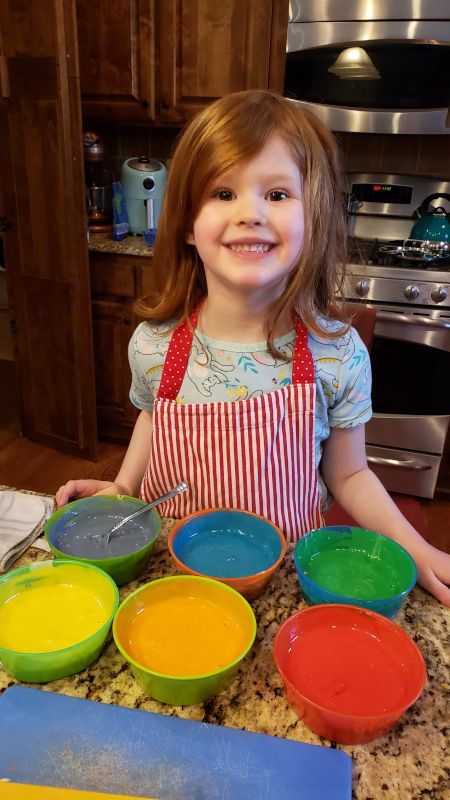 8 / 12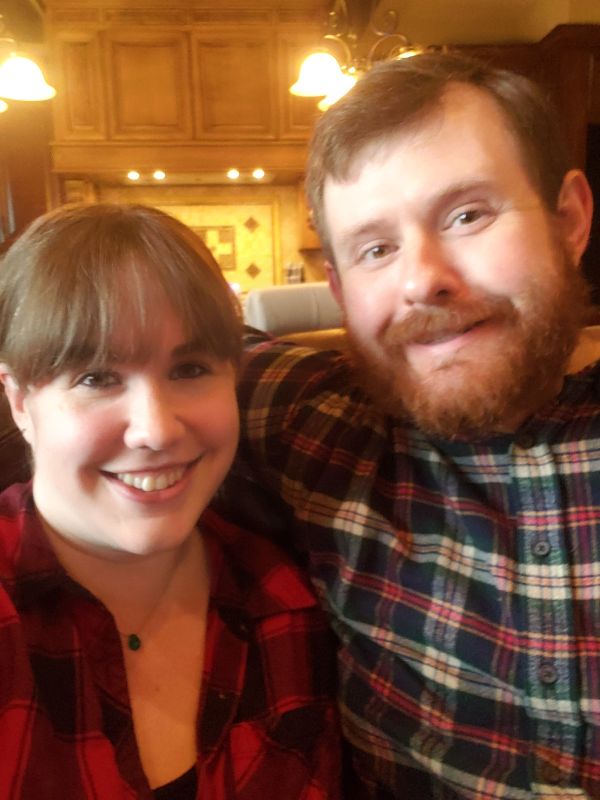 9 / 12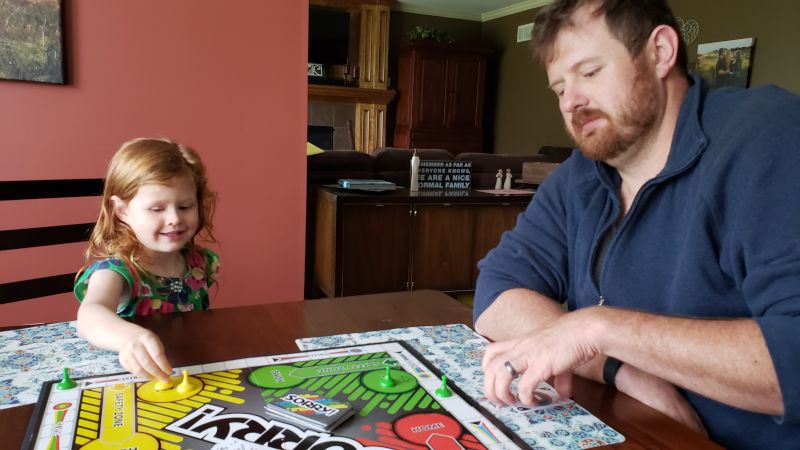 10 / 12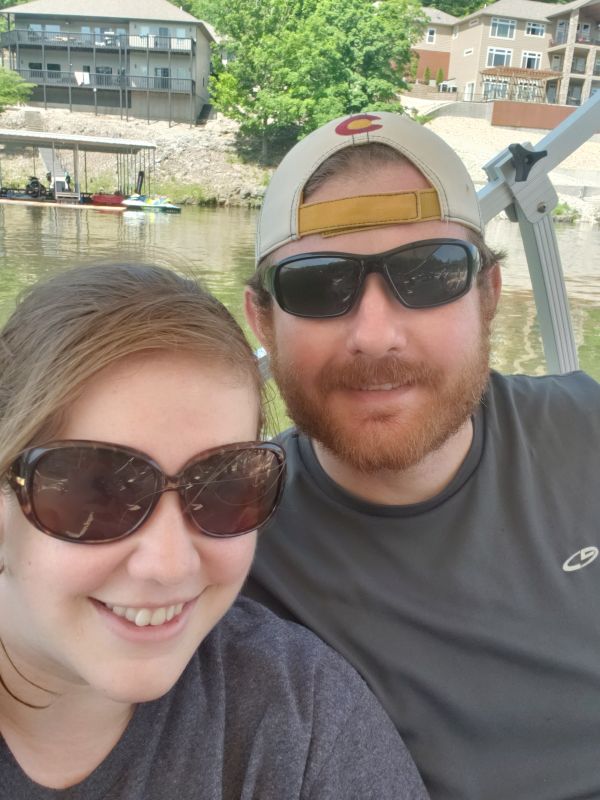 11 / 12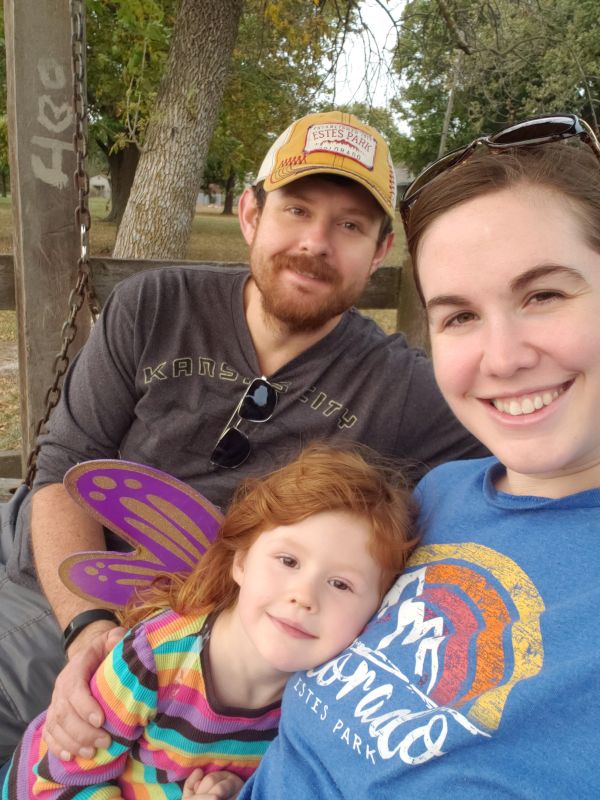 12 / 12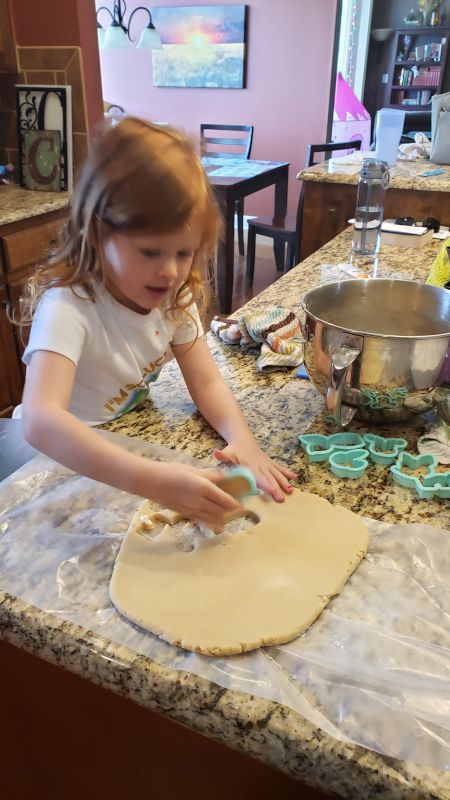 ❮
❯
Our House and Neighborhood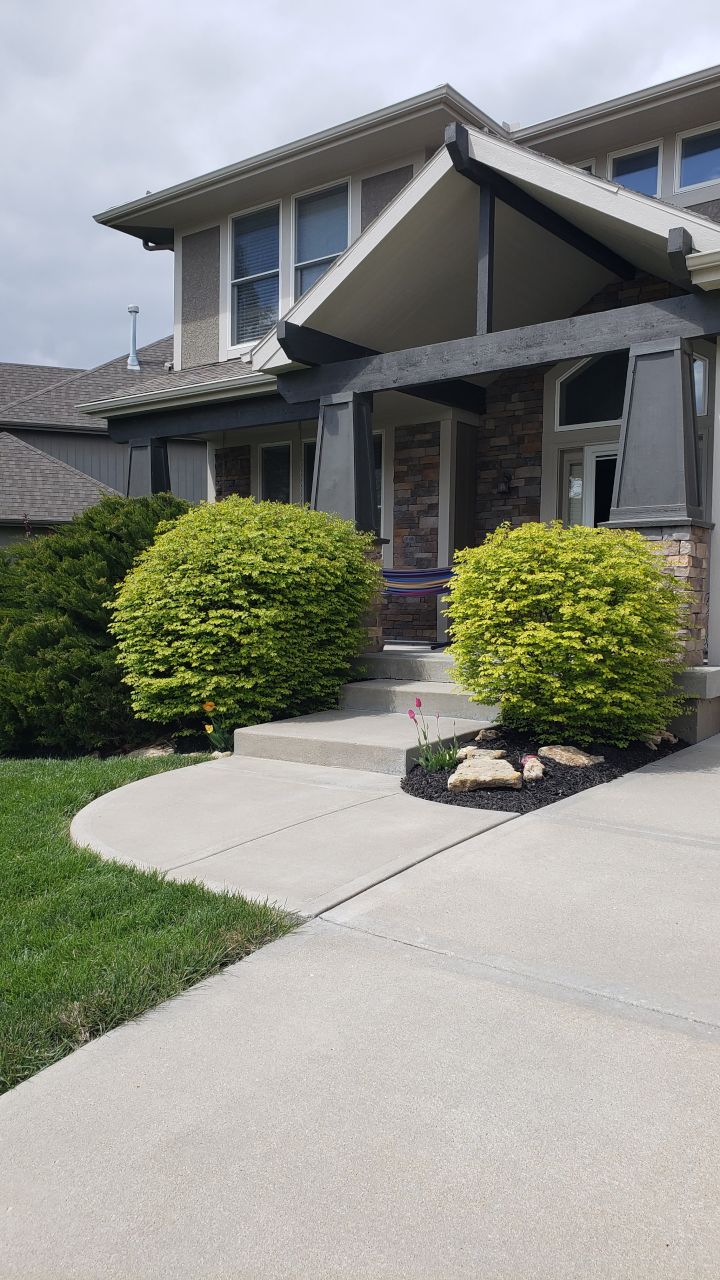 We live on the outskirts of a bustling suburb in a relatively new neighborhood. We get the best of both worlds by being in the "country," surrounded by beautiful fields and lots of sky, but also having the community perks of local parks, restaurants, and shopping within five minutes. We are in one of the top-rated school districts in the country, with our neighborhood school just down the street. Many of the families around us have young children, ranging from babies to 13-year-olds, which leads to lots of playdate opportunities. The neighborhood gathers for yearly block parties, trick or treating, and has a neighborhood pool that is enjoyed all summer.
Our house is a beautiful two story that has four bedrooms, a finished basement, covered porch, open kitchen, dining, and living room, and a fenced backyard. We enjoy hosting barbecues, game nights, and dinner parties with our friends, many of whom also have young children. Hazel and the kids love to play frisbee, tag, and invent new games. When we are not entertaining, our favorite hangout spot is our home library, where we read, cuddle with our cats, and play the family piano. We love to do puzzles, play board games, and put together Legos. No matter what we are doing, we are always doing it together and we can't wait to open our home to a new child.
Our Extended Families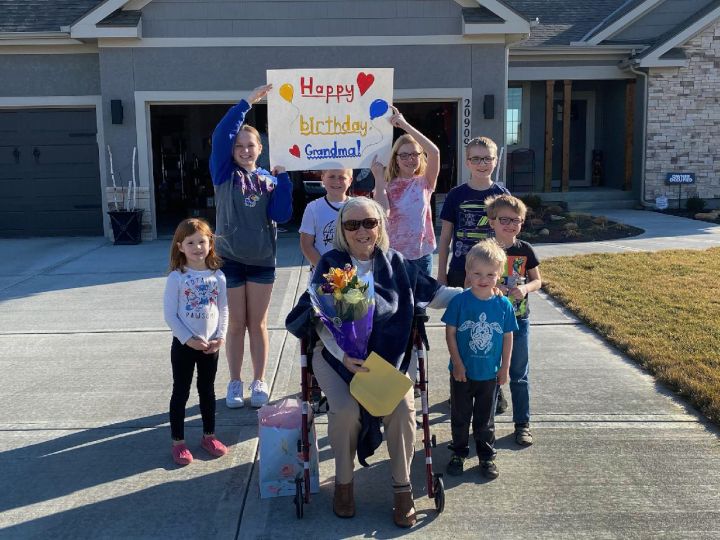 We are fortunate to have most of our family close to us or just a phone call away. Laurel's family has always been close. Her parents, brother's family, and sister's family all live within 20 minutes of one another and see each other often, celebrating birthday parties, holidays, and other family traditions together. Your child would fit right in, playing with their seven cousins, having sleepovers, and celebrating milestones with the family. Our child would join her older sister in spending one day every week at Grandma and Grandpa's house; going on errands, baking cookies, and helping Grandpa in his shop.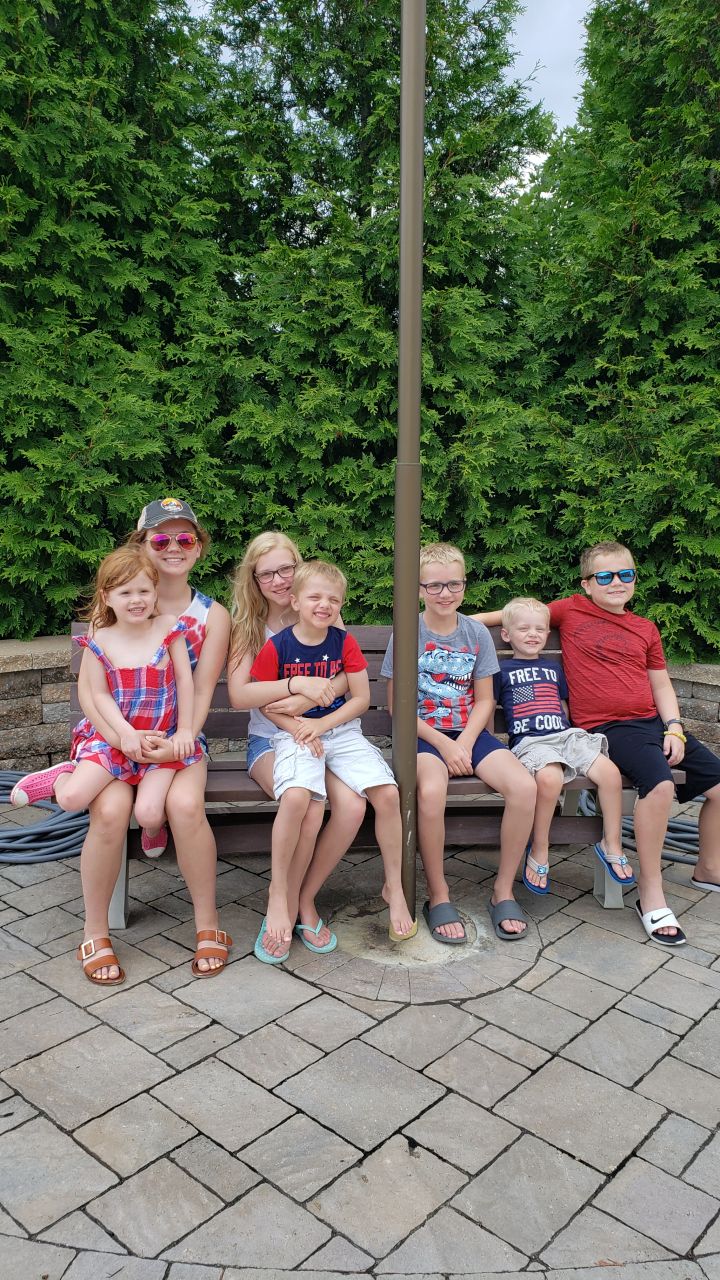 On the weekends, we often call Jake's family around the globe, with his sisters and their families living in Seattle and Paris and his mother and step father in Missouri. While we hate that they are so far away, we are lucky to be able to visit them and have them come visit us. When they come stay with us, we enjoy exploring the city and sharing family recipes from our different cultures. In between visits, video chats on the weekend keep us close and give the cousins a chance to stay in touch.
We value our families, the time we get to spend with them, and the love that they share with us and our child(ren). They look forward to us expanding our family and are excited to welcome a new child to the bunch.
From Us to You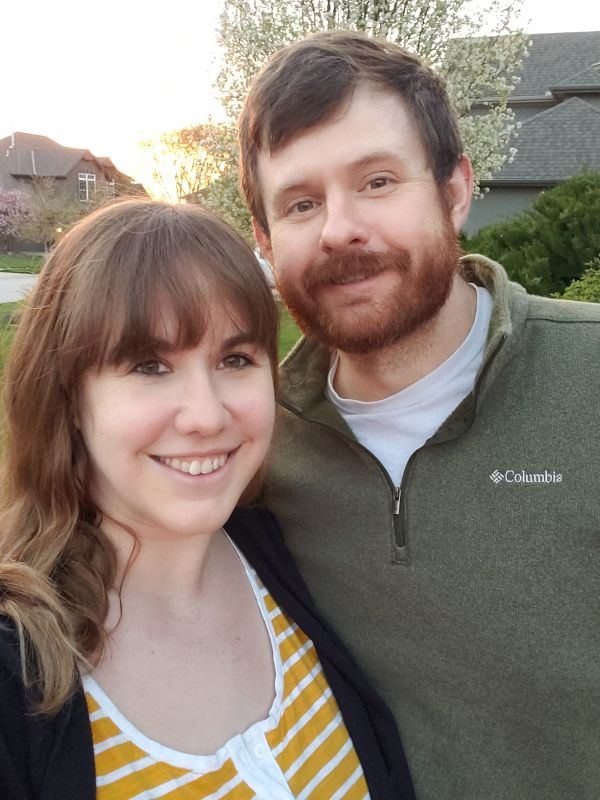 Thank you for taking the time to get to know more about us and our family. We know you have had to make some hard decisions recently about what is best for your future and the future of your child. Things in life don't always go as planned, and we are all just trying to do the best we can with the situations that life throws at us. Hopefully after learning more about our family, you will give us the opportunity to make all our stories have happy endings.
When the two of us first met in 2008, we connected instantly and knew it was something special. We were inseparable. Despite living in different cities, we took turns driving to see each other on the weekends. Jake thought Laurel was too good to be true, beautiful and intelligent, with a huge heart. Laurel thought Jake was the most generous man, loving the fact that he always put 100% effort into every goal. Within two years we were married!
We were blessed with our daughter in 2015 and have been looking forward to completing our family ever since. While traditional methods haven't worked, there are many ways to make a family and we know that adoption is the right path for us.
Our daughter Hazel, is amazing, outgoing, and compassionate. When we talked to her about adoption she took it in stride, recognizing without hesitation that a new brother or sister can come from another mommy. Her only request was that she be called "Sissy!" She is excited to be a big sister and is looking forward to having a sibling, playmate, and lifelong friend join our family.
Family has always been our top priority. Jake has worked at a family-focused company for twenty years, and has flexible work hours that allow him to spend most afternoons at the park or at the library with Hazel. Laurel works in special education and knows that the best part of the job is being able to connect with kids who are misunderstood or unable to find their voice on their own. She loves empowering them to learn, giving them tools to take control of their own life and pursue dreams of their own. Her students are amazing, but so are their families. It is so rewarding to see their family learning to connect, finding joy in the progress of their child amid the twists and turns of life.
With our backgrounds and the support of our family and friends, we are working hard to build a strong foundation on which to grow our family. We also know that it wouldn't be complete without building a strong relationship with you. This starts with making sure that your child knows their story and who you are right from the beginning. They will know you as their birth mother made the most difficult but generous choice, ensuring they had every opportunity at living their best life. We want you to feel included in the celebrations of life through frequent updates, pictures, and stories. We will always work towards keeping you part of the child's life, hopefully making you happy, proud, and reassured that your decision was the right one.
We have had so many detours and roadblocks on the path towards building our family. Our goals and expectations have adapted many times over the years. The one constant that kept us going and guided us through the dark times is that we want another child. We have prepared our family for a new baby so often, it is amazing to know that adoption will bring us not only a new child but their birth family too. We know God has a plan for all of us, and look forward to seeing that plan played out.
We will probably never know how hard the choices are that you are having to make right now. What we do know is that, if chosen, we will do everything we can to provide your child with a loving home, surrounded by a family who cares for and loves them and will help them become everything they are meant to be. Thank you again for your time and we hope for nothing but the best for you and your child!
Jake & Laurel
Favorites
Actor
Samuel L. Jackson
Ryan Reynolds
Actress
Zoe Saldana
Kristen Bell
Author
Robert Jordan
Diana Gabaldon
Book
Good Omens
The Heart's Invisible Furies
Candy Bar
Baby Ruth
Snickers
Cartoon
Transformers
Looney Tunes
Childhood Memory
Riding 4-wheelers on the family farm.
Hiking, exploring, and playing in Colorado every year
Childhood Toy
He-Man Toys - Castle Gray Skull
Play kitchen
Children's Book
Charlie and the Chocolate Factory
The Berenstain Bears
Classic Movie
The Quiet Man
West Side Story
Day of Week
Saturday
Saturday
Dessert
Ice Cream
Ice Cream
Disney Movie
Moana
Beauty and the Beast
Dream Car
1957 Chevy Belair
Vintage Corvette
Dream Job
Author
Book Editor
Dream Vacation
Europe
Switzerland
Family Activity
Movie Night
Movie and game nights, cooking in the kitchen
Flower / Plant
Stargazer Lilies
Hydrangeas
Form of Exercise
Yoga, biking, hiking
Yoga, walks, hiking
Hobby
Board games, smoking barbeque
Baking/Decorating Cookies, Sewing
Holiday
Halloween
Christmas
Holiday Song
Merry Christmas to You
Deck the Halls
Holiday Tradition
Going trick or treating
Christmas Light "Hunting" with hot chocolate
Ice Cream
Butter Brickle
Cherry Chocolate Chip
Leisure Activity
Disc Golf
Reading in the hammock, going for walks
Magazine
National Geographic
People
Memory with a Child
Feeding chipmunks in Colorado
Listening to our daughter read to us
Memory with Spouse
Traveling through Ireland
Traveling through Ireland
Movie
Blazing Saddles
The Holiday
Movie Munchie
Popcorn
Movie Theatre Popcorn
Movie Quote
The Dude Abides
"When life gets you down, do you wanna know what you've gotta do? Just keep swimming!" - Finding Nemo
Musical
My Fair Lady
West Side Story
Musical Group
Primus
Weezer
Nursery Rhyme
Hey Diddle Diddle
Wheels on the Bus
Olympic Event
Bobsled
Figure Skating
Personal Hero
Nick Offerman
My mom
Poet
William Shakespeare
Shakespeare
Quality about my Spouse
Fun
His generosity to give his time and love
Quote
"The way I see it, if you want the rainbow, you gotta put up with the rain." - Dolly Parton
Restaurant
Joes KC Barbeque
Jalapenos
Sandwich
Reuben
Peanut Butter and Jelly
Scripture
What then shall we say in response to these things? If God is for us, who can be against us? Romans 8:31
Psalm 40:1
Shopping Store
Thrift Stores
Target
Song
No Sugar Tonight by The Guess Who
Mr. Blue Sky
Sport to Play
Disc Golf
Softball
Sport to Watch
Football
Football
Sports Star
Troy Polamalu
Tyler Lockett
Sports Team
Pittsburgh Steelers
Chiefs
Subject in School
History
Math
Superhero
X Men
Wonder Woman
Thing to Cook
Ribs
Soup with fresh bread
Time of Day
Evening
Morning
Tradition
Trick or Treating
Bedtime, reading books, snuggling, and talking
TV Show
Supernatural
The Office
TV Show Character
Dean Winchester
Dean Winchester
Type of Music
Classic Rock
Rock
Vacation Spot
Ireland
Mountains of Colorado
Video Game
Borderlands
Zelda