1-800-ADOPTION
Thank you for viewing our profile
If you would like to learn more about us, please call 1-800-ADOPTION (2367846), fill out the form at the bottom of our on-line profile page, or email us at bp_information@americanadoptions.com.
To revisit our on-line profile page and view our profile video at American Adoptions, simply use your mobile phone to scan the QR code on the right. We are looking forward to hearing from you!
Phil & Anna
Hello and thanks for taking the time to get to know us! We hope this page gives you a sense of who we are, what we love and value, and how excited we are to grow our family through adoption. We have always dreamed of being parents, and we feel grateful that you would consider us as a part of your adoption journey!
About Us
Job
Civil Engineer
Cardiology Fellow
Education
Bachelor's Degree in Civil Engineering
Doctor of Medicine
Relationship
Legally Married
What It Means to Become Parents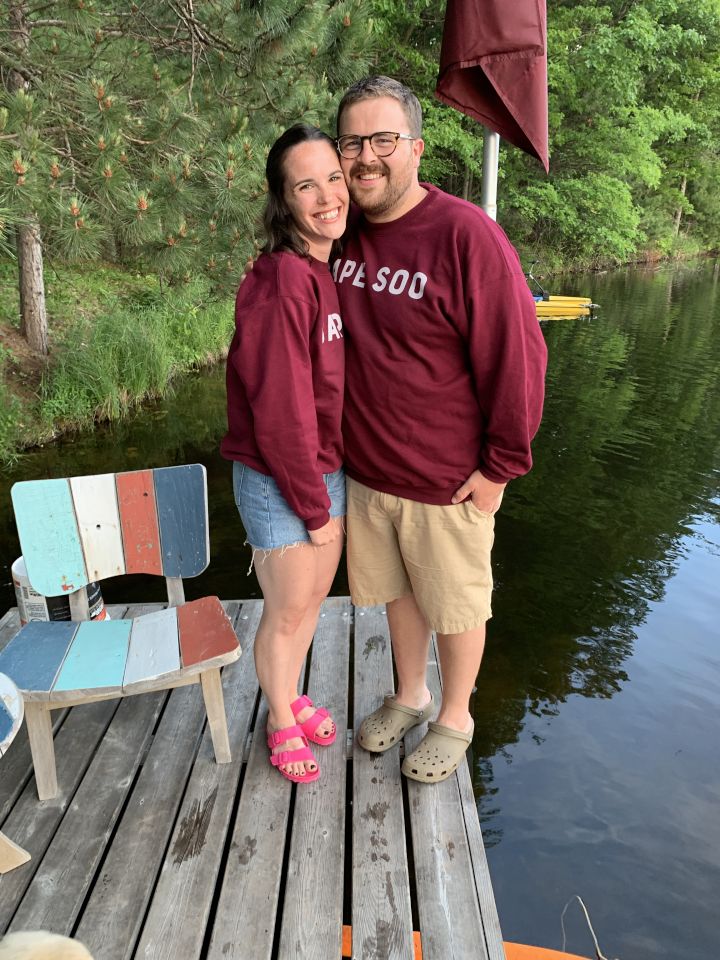 We have dreamed of growing our family for years and are excited to share in the joys (and frustrations!) that come with raising a child. Our marriage has always been strong and healthy, and we believe parenthood's (and especially adoptive parenthood's) unique challenges will make our marriage even more rewarding and give it additional purpose.
In our journey as parents, we hope to honor each of our families' traditions, such as homemade birthday cakes, decorating Christmas cookies, and summer trips to Cape Cod, but we would also like to make new traditions of our own. Phil has always dreamed of building a tree house in the backyard, and Anna's wish is for a big bay window and a porch swing for reading stories. Our goal is to be "hands-on" parents; involved and present in the child's life and making memories together as a family!
We look forward to raising a compassionate, adventurous, and confident child and we are excited to watch this child learn and grow while having the chance to support them in whatever way we can!
Our Leisure Time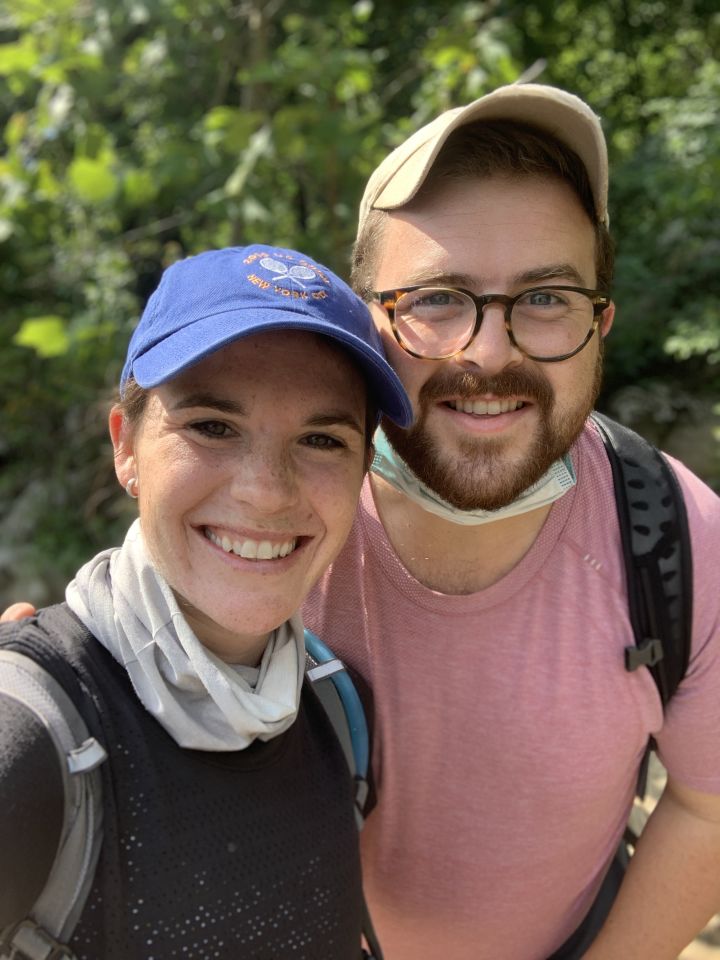 We love our leisure time and make the most of it since Anna spends a lot of time working in the hospital!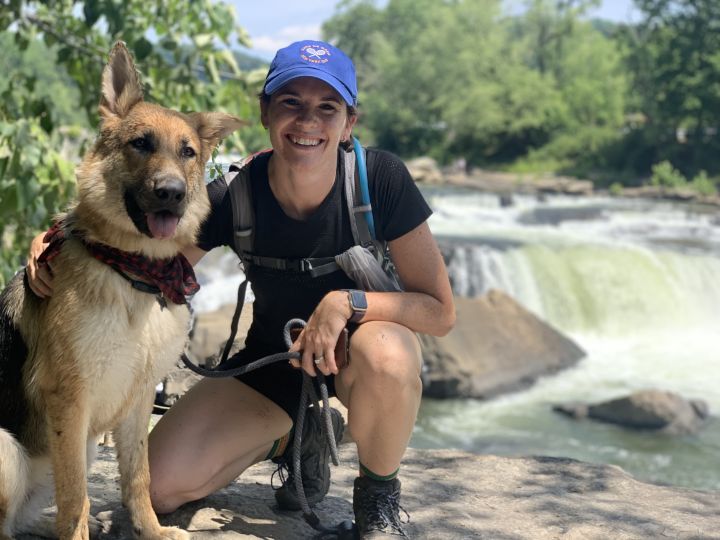 On a typical weekend, Phil makes breakfast, and we share a big pot of coffee before heading out for a long walk or hike with our dog, Luna. Luna loves her off-leash adventures and although she usually ends up sopping wet and covered in mud, the post-hike nap is always worth it. After we get home and the dog is clean and dry, Anna usually catches up on her favorite book or goes on a run while Phil starts planning dinner. He loves testing out new recipes, and luckily Anna is always up to try them. If it's been a busy week, we will often enjoy a quiet movie night with stovetop popcorn or catch up on Netflix.
Much of our time off is spent with our friends and family. On weekends, we usually spend time with friends from Anna's fellowship. Since we are a little competitive, we often invite them over for a board game or card game. We also have frequent gatherings at the dog park, local breweries, and one another's homes for dinner. When we have an extended period off work, we often travel to Boston, D.C., or Wisconsin to visit family.
Cultural Diversity
We are committed to providing a safe, inclusive childhood while fully supporting and embracing your child and their heritage. We recognize that we may not look the same or have the same cultural background, but we know how important it is for a child to see, interact with, and learn from people who look like them and share a cultural heritage.
We are lucky to live in a large diverse city, and look forward to finding mentors, doctors, teachers, and friends who share a similar background. We have already found a friend group with diverse racial, cultural, and religious backgrounds, and we are confident we can find appropriate mentorship and guidance for this child in our community. We are also excited to explore and educate ourselves with the music, food, art, and traditions of the child's culture, and look forward to helping foster a sense of pride in their birth-family history.
Photos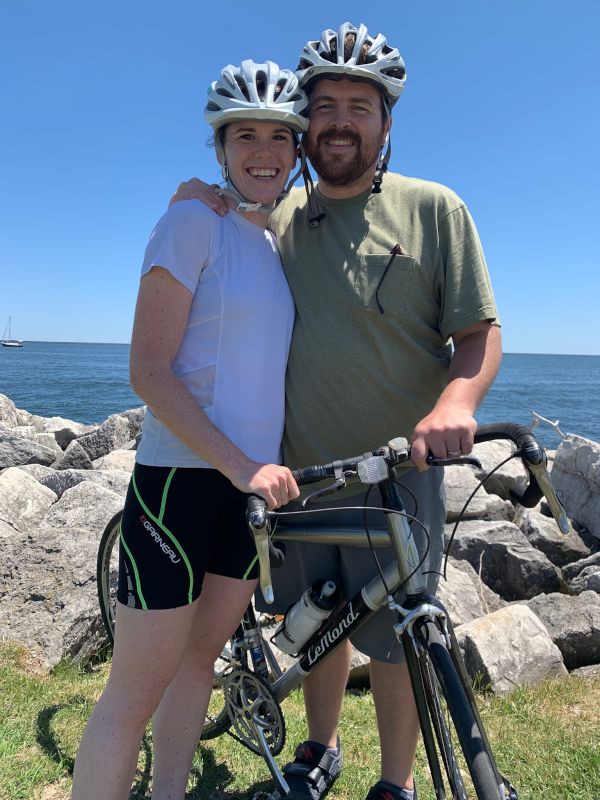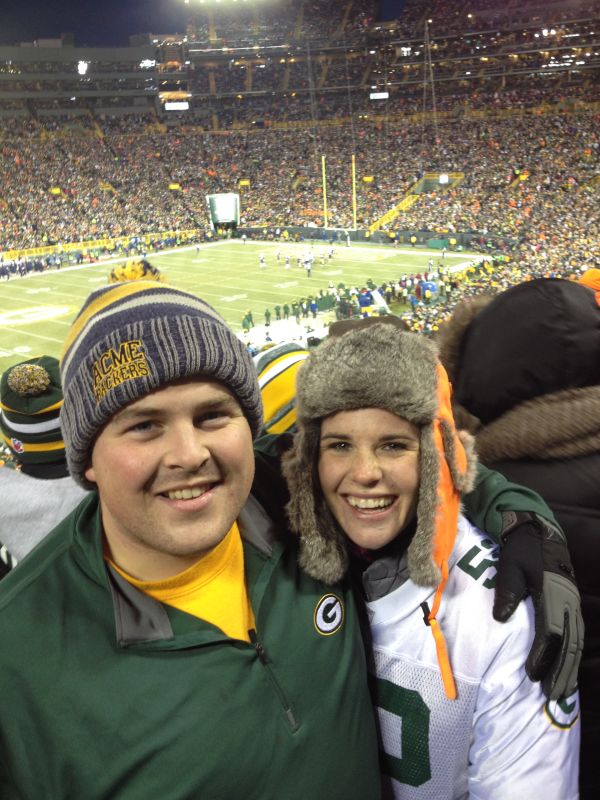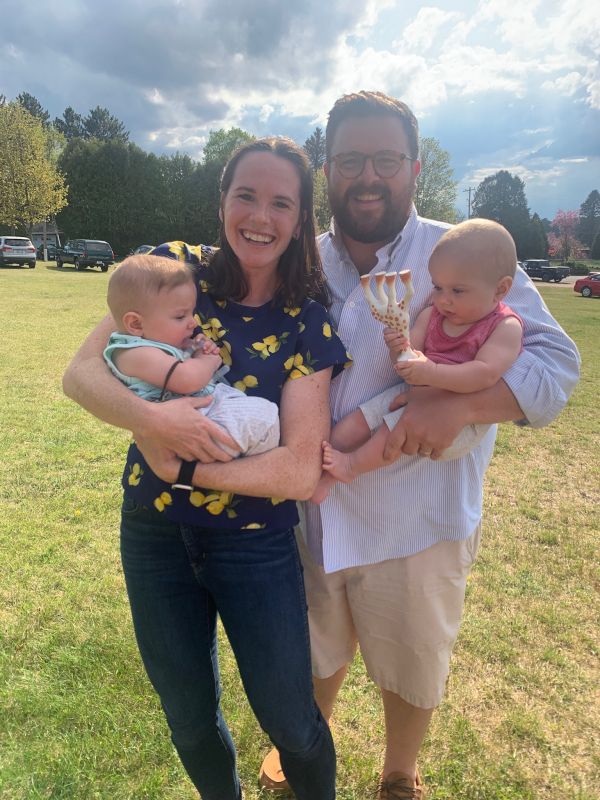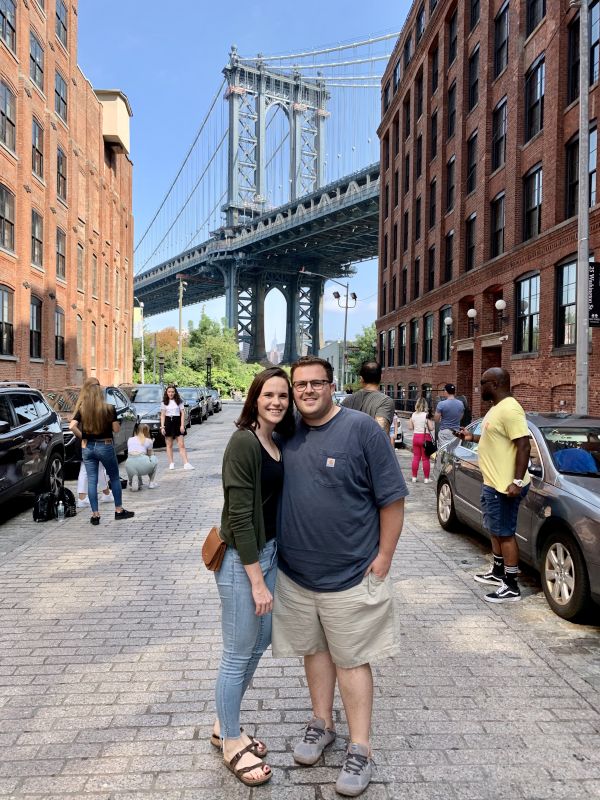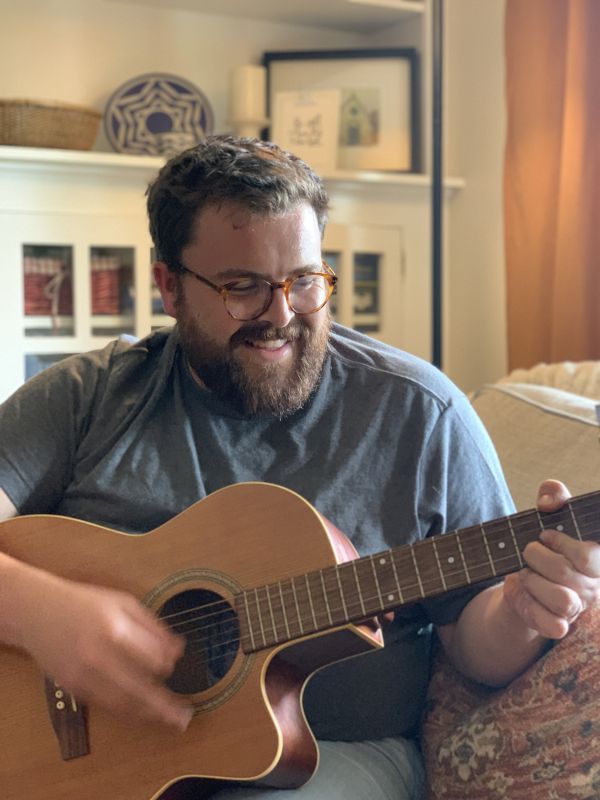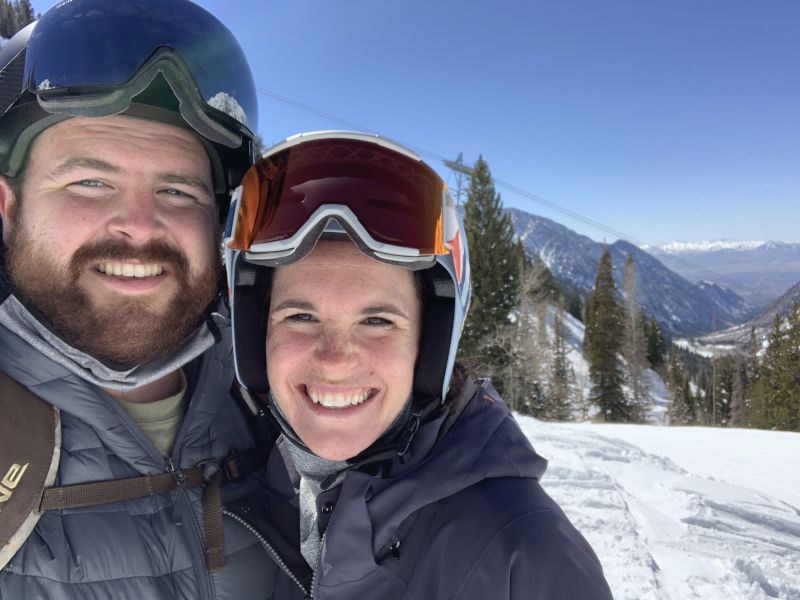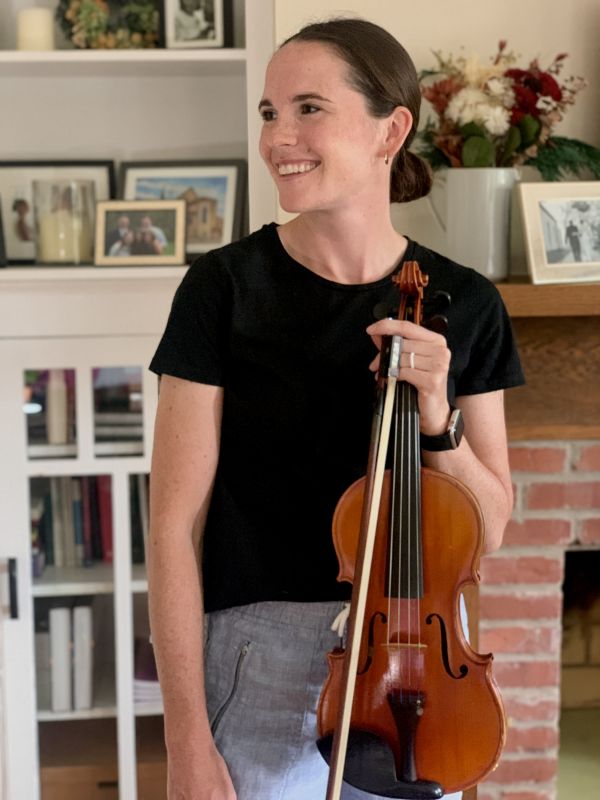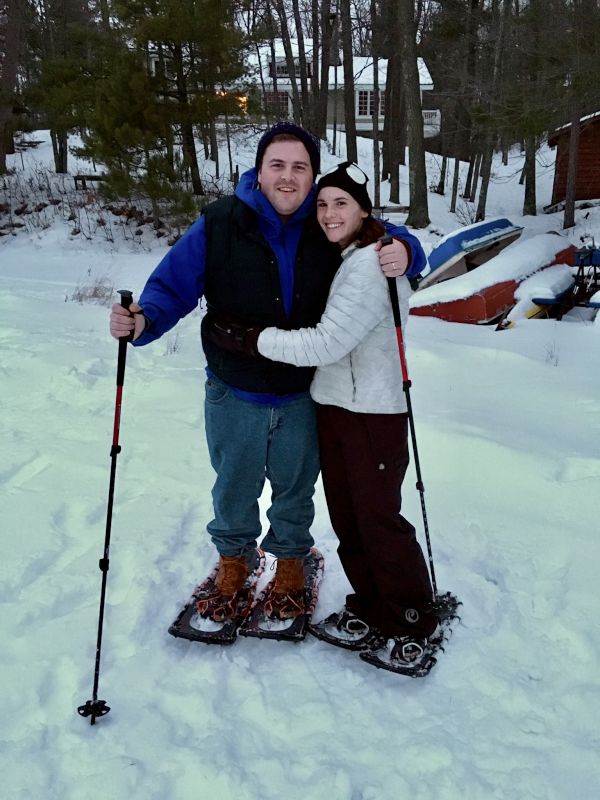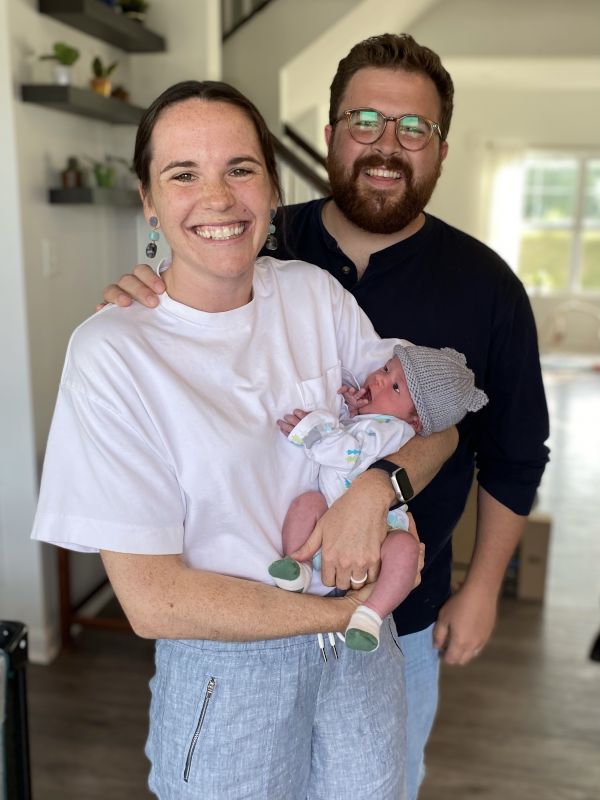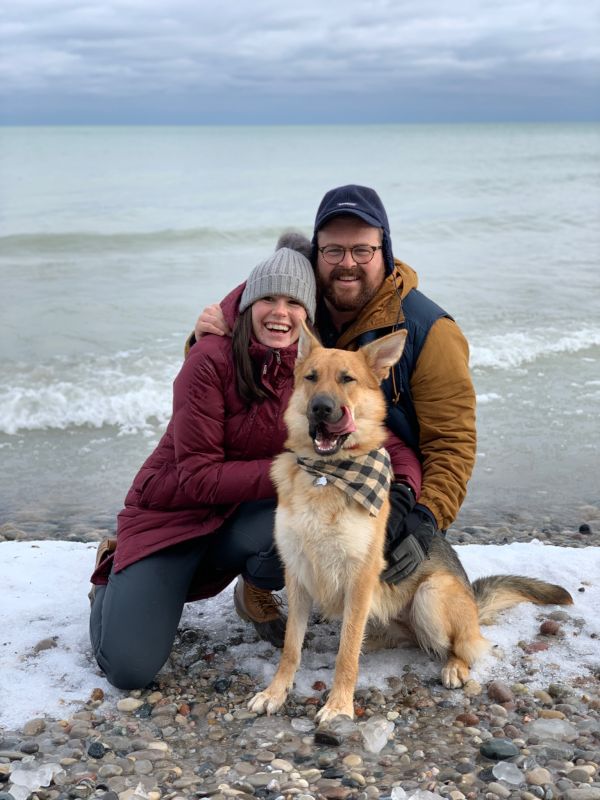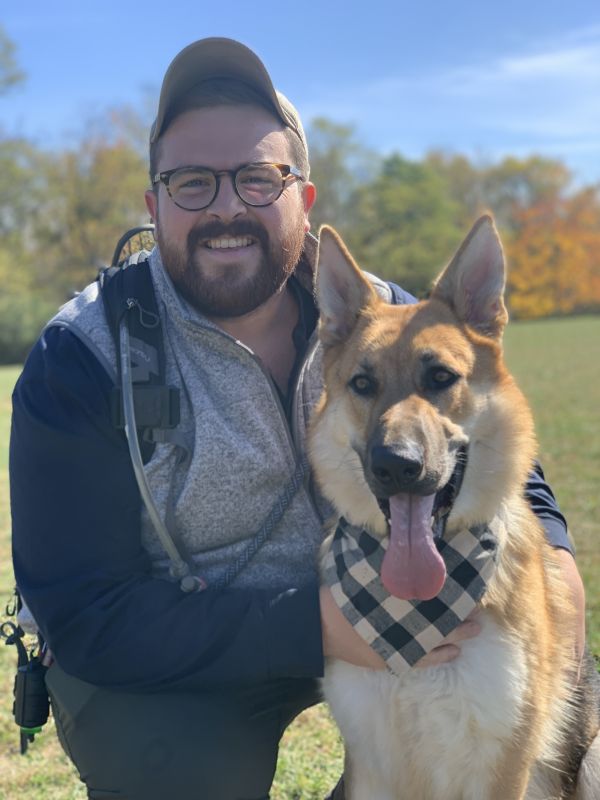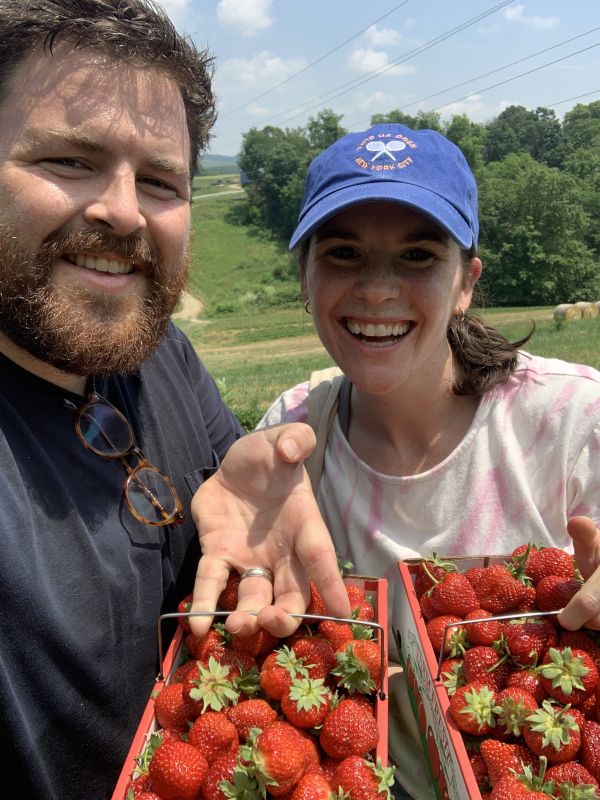 ×
1 / 12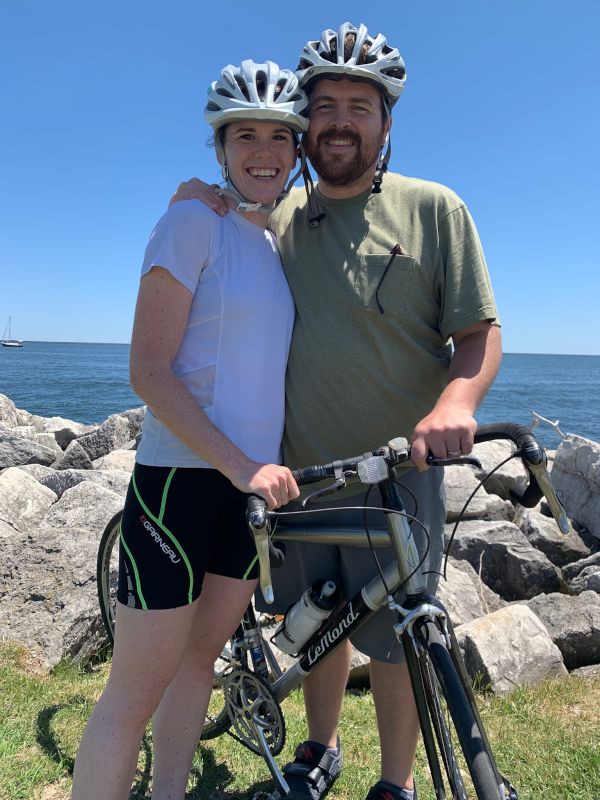 2 / 12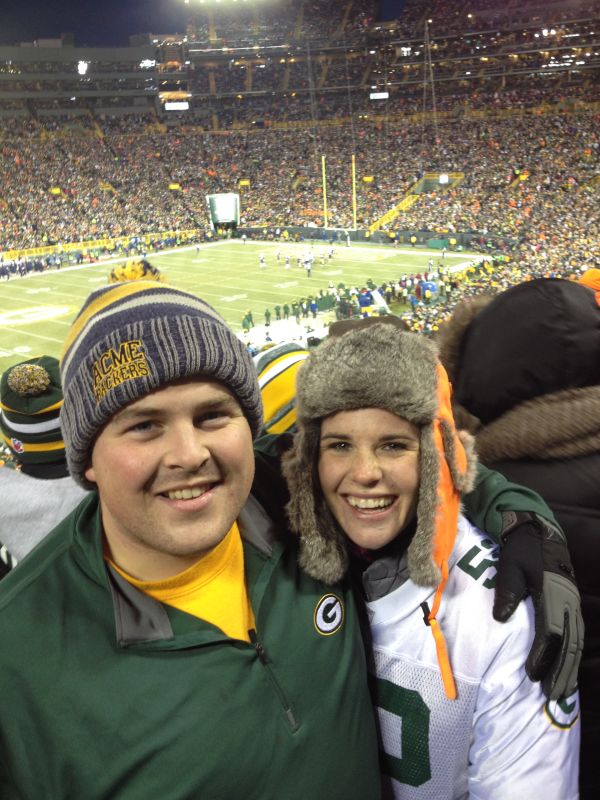 3 / 12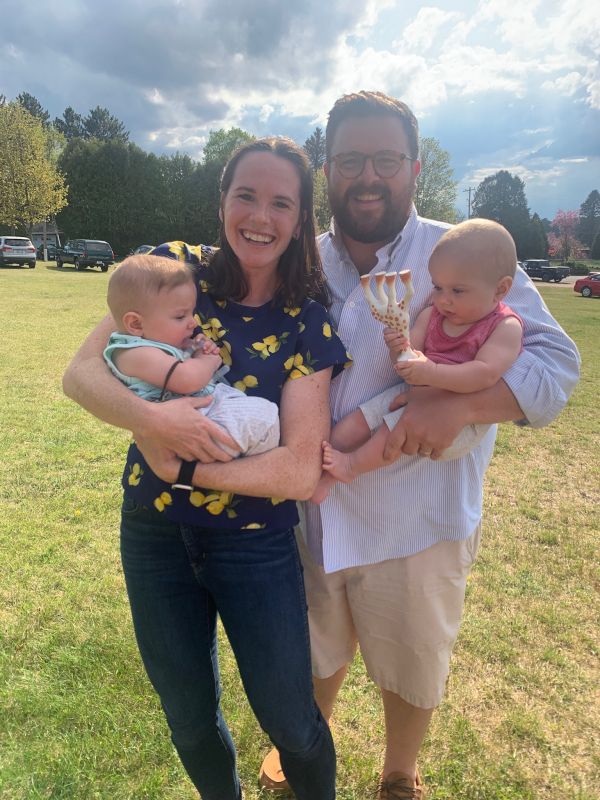 4 / 12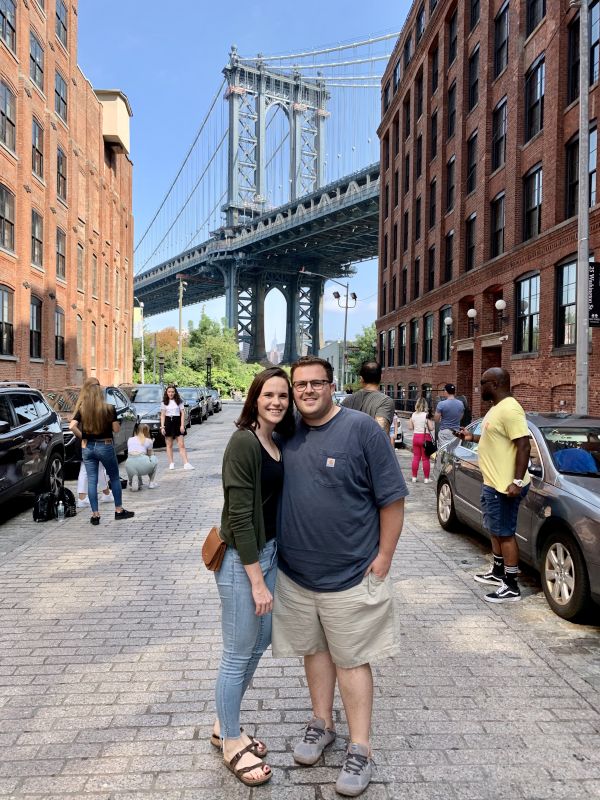 5 / 12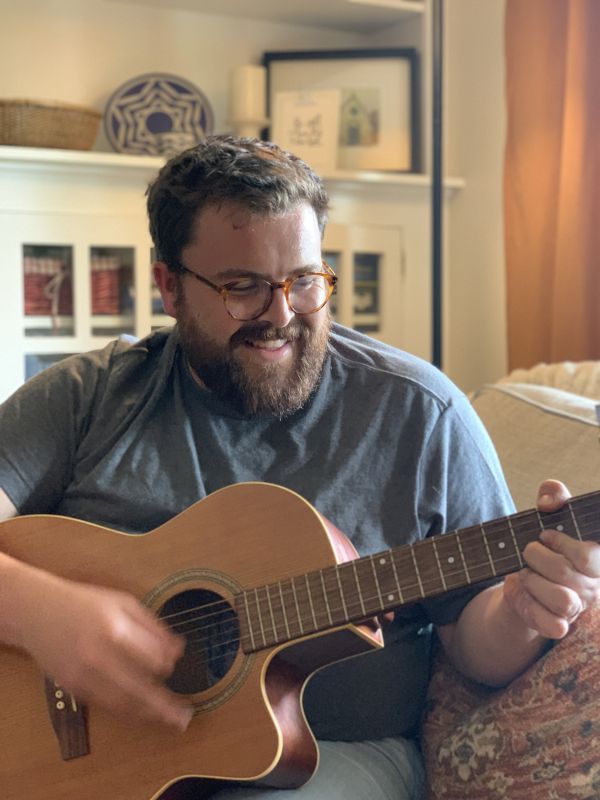 6 / 12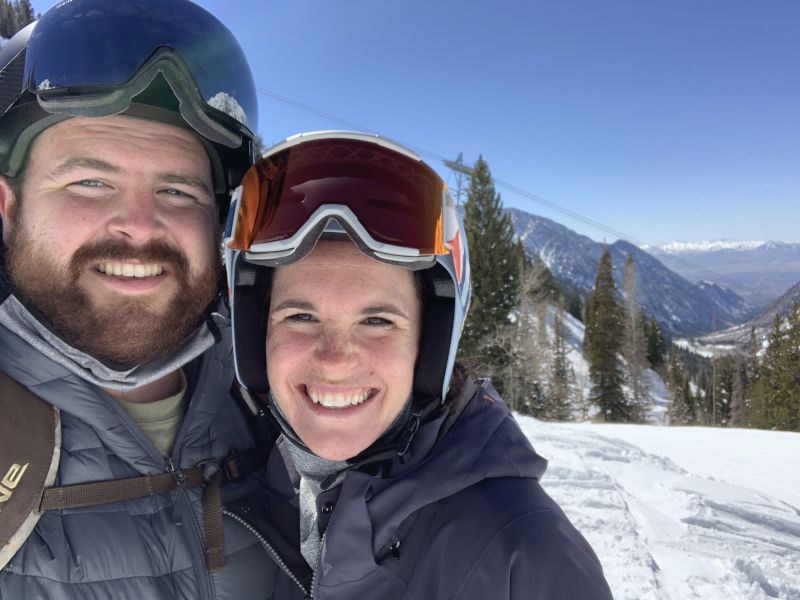 7 / 12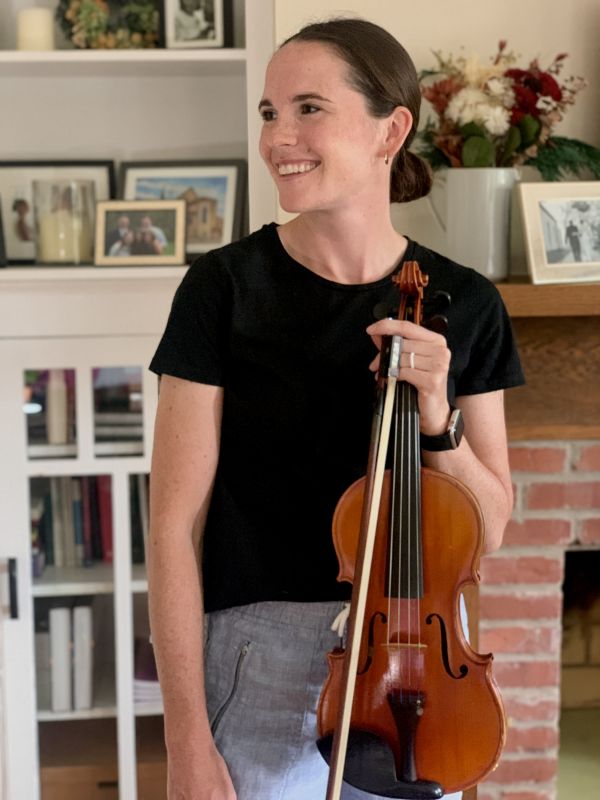 8 / 12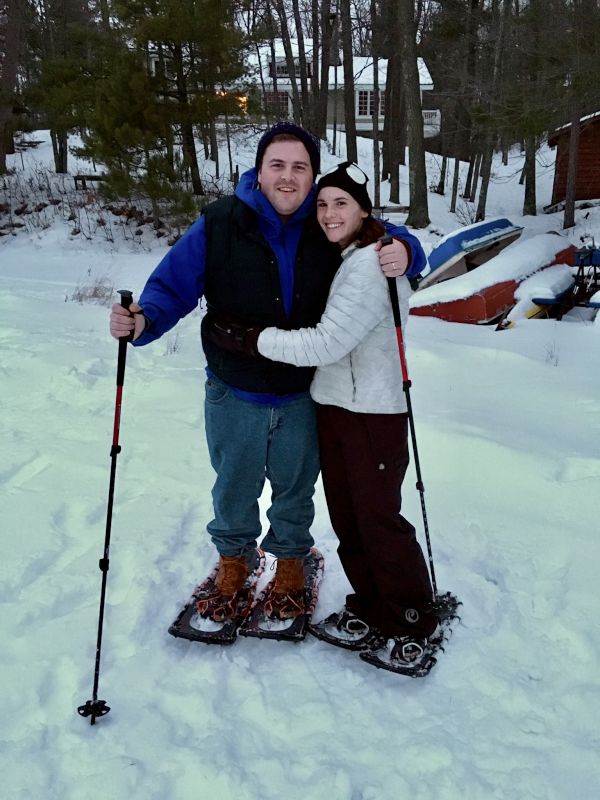 9 / 12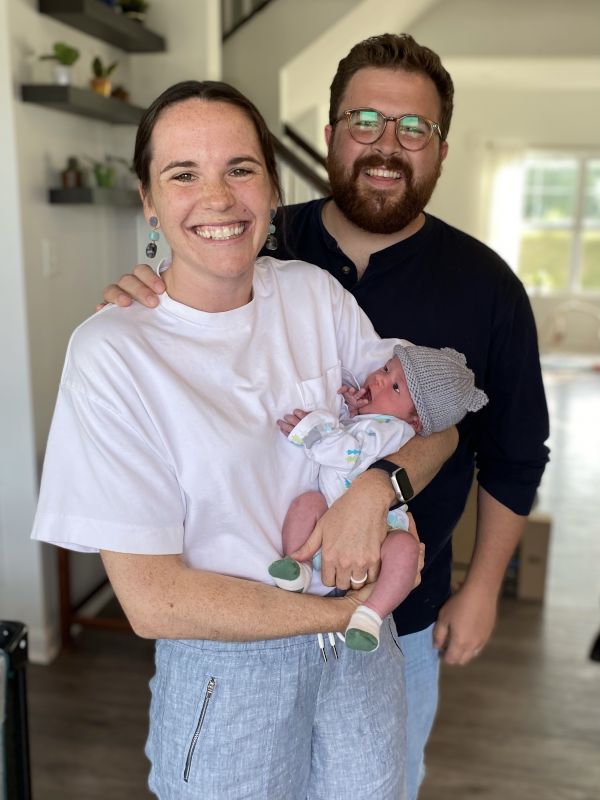 10 / 12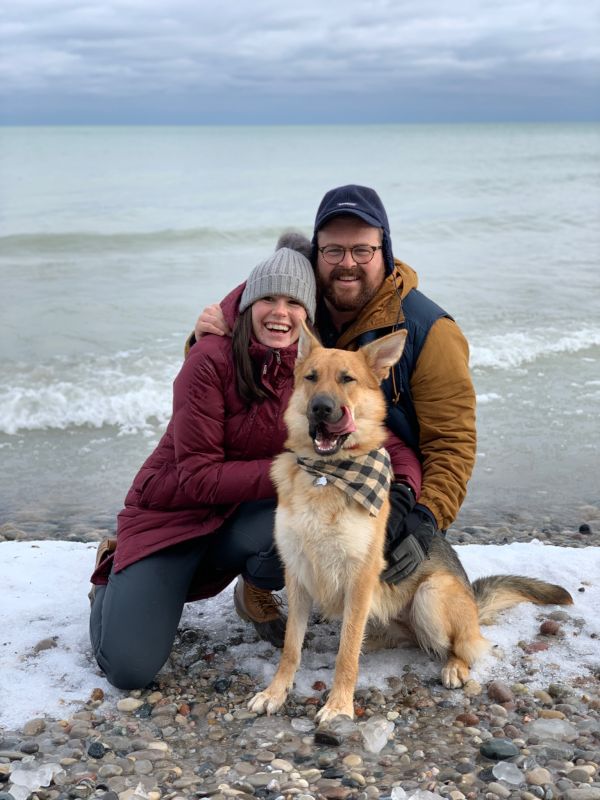 11 / 12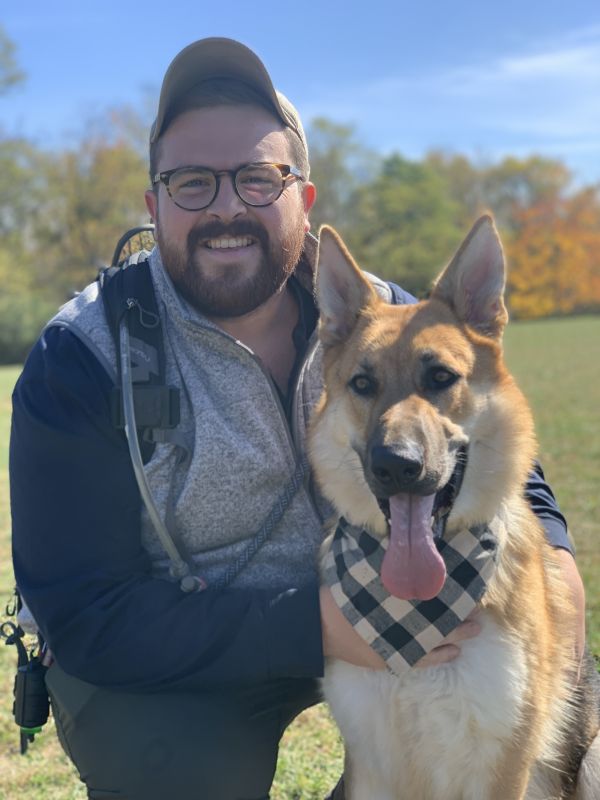 12 / 12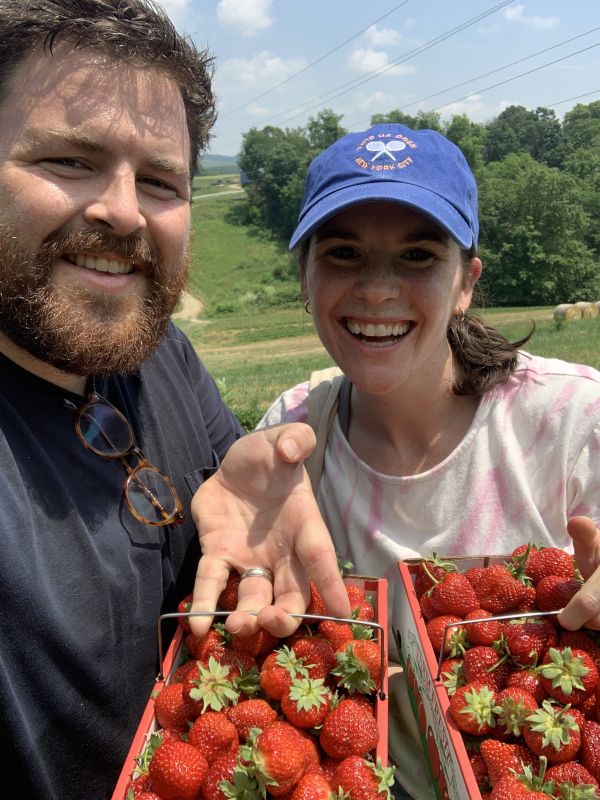 ❮
❯
Our House and Neighborhood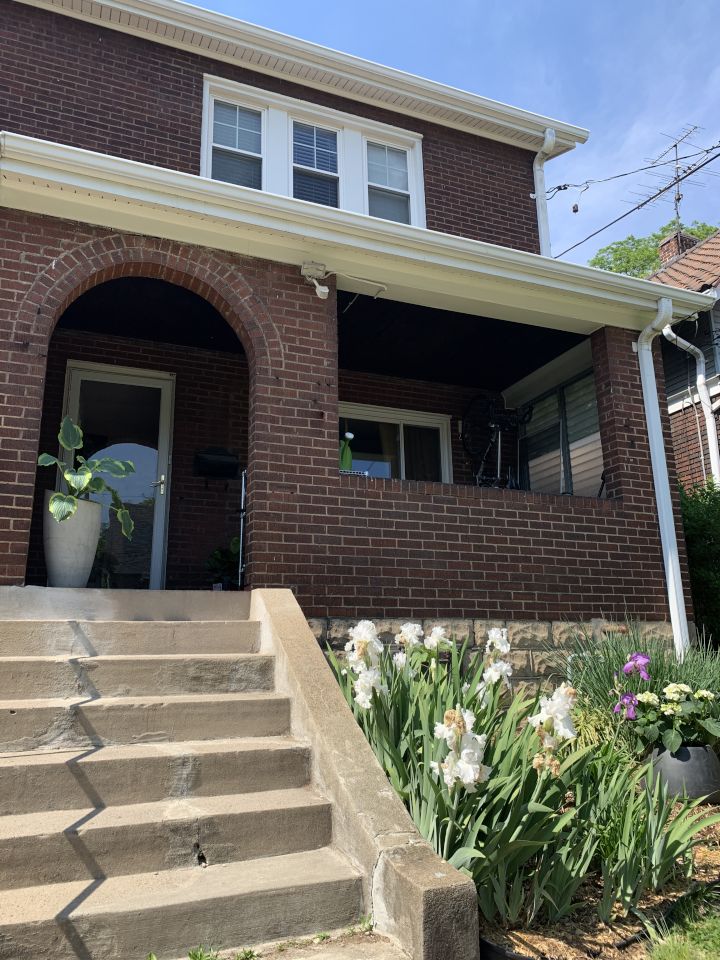 We live in family-friendly neighborhood outside of a city in Pennsylvania; nestled between two large parks, our home sits on an old brick street that ends on a quiet cul-de-sac. At the end of the cul-de-sac, a bike path leads to one of the parks that includes a public swimming pool, tennis courts, soccer fields, and playgrounds that are busy with families enjoying the outdoors.
On a typical day, the sidewalks in our neighborhood are full of strollers, tricycles and dog walkers, all traveling between schools, parks, playgrounds, and shops. The surrounding area is mostly residential, but has a handful of local coffee shops, independent restaurants, and our favorite handmade bagel shop, all within walking distance. The proximity to local activities and the abundance of large trees and beautiful historic homes make our neighborhood feel special.
Our home has three bedrooms, two bathrooms, and a large back deck that opens to a fenced-in yard. Our yard is our favorite part of our home and has hosted friends and family for grill-outs, lawn games, and bonfires. We have lived here for the past 4 years and we love feeling like a part of our community!
Our Extended Families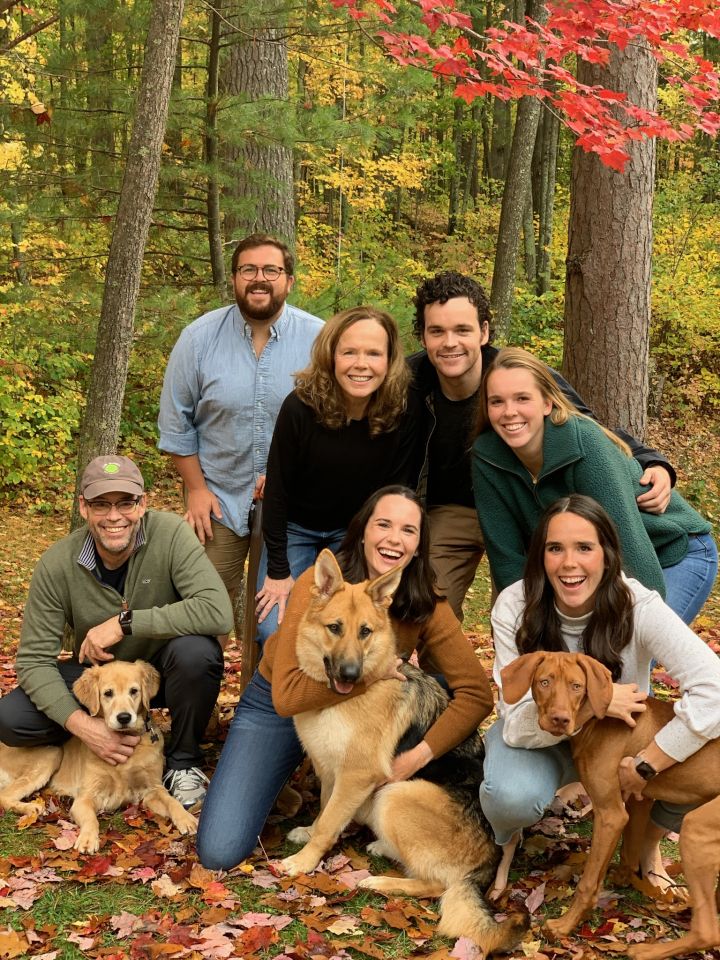 We both come from large and loving families - Anna has 3 younger siblings (2 sisters and 1 brother) and Phil has 2 younger sisters.
We grew up with tight-knit families who still spend a lot of time together and have many shared values. Both of our parents love music and we all learned to play instruments growing up– and still do! We ate family meals at the dinner table every night, mostly homemade and always delicious! Both of our families enjoy biking and downhill skiing, and one of our favorite memories was when our families met for the first time on the slopes in Anna's hometown.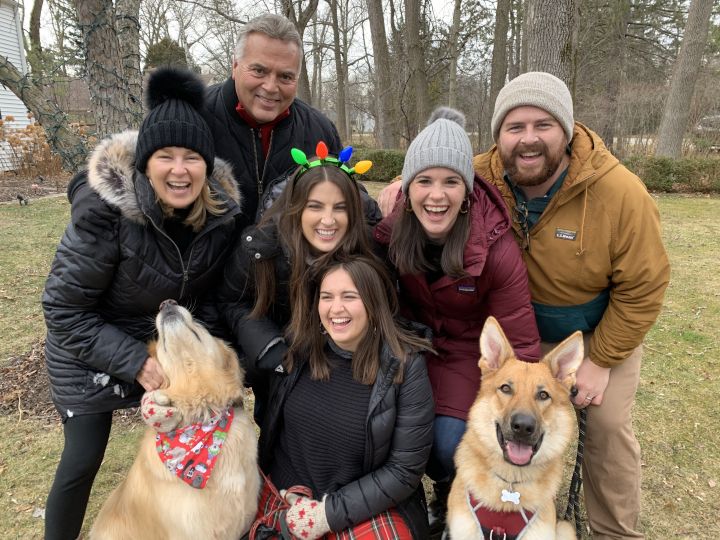 Anna's siblings live in Boston and Washington, DC and we FaceTime and visit frequently. At family gatherings our favorite activities include hours of card games, mountain biking, walking the dogs, cooking meals together, and going up to the cabin in the Northwoods.
Phil's youngest sister recently graduated college and his middle sister is a nurse in Chicago. When we are together, we love solving puzzles while catching up, cooking new recipes, and working on arts and crafts.
Our families are over the moon that we are pursuing adoption and we are grateful for all their love and support.
From Us to You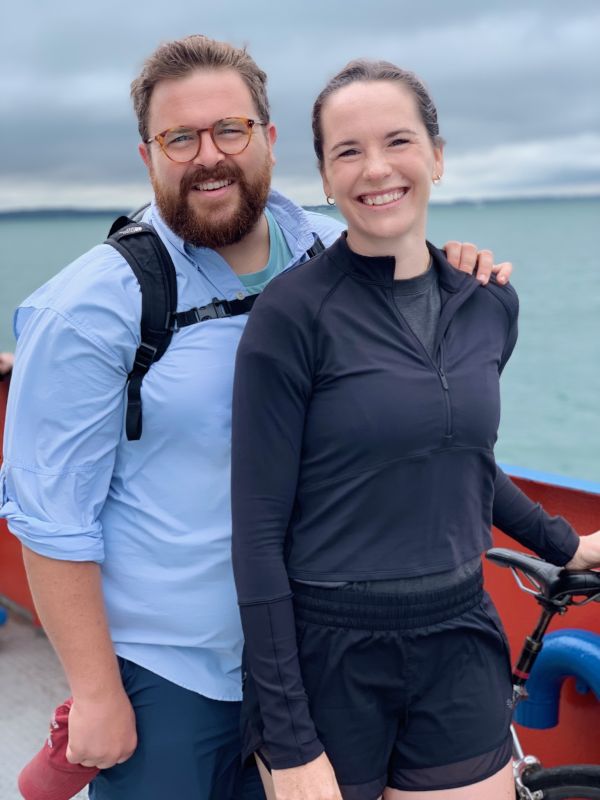 Thank you for considering adoption and for taking the time to get to know us. We can only imagine the difficulty this process brings, and we are grateful for your strength and courage. We know that you do not make this decision lightly, and we hope you find some comfort in our promise to love your child and support them as they learn and grow and fill our home with laughter and happy memories.
As we write this letter, we are a few weeks away from celebrating our sixth wedding anniversary and have absolutely loved our married life together! We first met in college playing music at weekly campus Masses (Anna on violin and Phil on guitar). We were friends for years until Phil finally worked up the courage to walk Anna home one night after Mass. Once Phil took that first step, the rest was history! Over the years we have learned to stick up for one another, to put each other's needs in front of our own, and to never forget the love that brought us together. We know that our love will only grow stronger as we expand our family through adoption.
While we were engaged, we often talked about how adoption could help us grow a large family like the ones we grew up in. Little did we know after a diagnosis of unexplained infertility, we would be looking to adoption as the sole way of starting that family. Knowing that both of our hearts were open to pursuing adoption lessened our grief about our inability to have biological children and brought us closer together as a couple.
Although we were raised with similar values our personalities are actually quite different, and we seem to fill each others' gaps perfectly! Phil is goofy and creative, always looking to make people laugh. Anna is ambitious and energetic, with a "work hard, play hard" attitude. Currently Phil works from home as an engineer, but dreams of being a stay-at-home dad; while Anna is a cardiology fellow training to be an interventional cardiologist. We both see ourselves as empathetic and down-to-earth people who love our families and can't wait to start one of our own!
We want you to know that we are praying for you and your baby throughout this process. We are excited and encouraged by the thought of your continued involvement in your child's life. We will share email updates with pictures and stories as well as send keepsakes from milestones in your child's life. We are also happy to make visits happen whenever the time is right. The more we have educated ourselves, the more encouraged we are that open adoption is healthy and beneficial to all of us. You will always be spoken about with love and respect in our home, and we are forever grateful for you.
Thank you again for considering us in your adoption journey and know that you will be in our prayers over the comings months.
Sincerely,
Phil & Anna
Favorites
Actor
Paul Rudd
Gary Oldman
Actress
Judy Dench
Laura Dern
Author
Randall Munroe
Diana Gabaldon
Book
Harry Potter & the Prisoner of Azkahan
The Nightingale
Candy Bar
Butterfinger
100 Grand
Cartoon
Looney Tunes
Arthur
Childhood Memory
Waking up to a surprise trip to Disney World
Water balloon fights with cousins on Cape Cod
Childhood Toy
Lego and Playmobil
Wooden Blocks
Children's Book
The Very Hungry Caterpillar
The Wind in the Willows
City
San Francisco
Barcelona
Classic Movie
Airplane!
Sound of Music
Day of Week
Friday
Saturday
Dessert
Brownies with Walnuts
Pie
Disney Movie
The Emperors New Groove
Mulan
Dream Car
Mercedes AMG Station Wagon
Subaru Outback
Dream Job
Ski Patrol
I have mine :)
Dream Vacation
Thailand
Australia
Family Activity
Cooking dinner with my mom
Playing cards
Flower / Plant
Hydrangea
Maple trees in the fall
Food
BBQ Ribs
My moms homemade French bread
Form of Exercise
Biking (Road or Mountain)
Cycling
Fruit
Honeycrisp Apple
Blueberries
Game
Blokus
Card Games (Rummy 500)
Hobby
Cooking
Hiking with our dog
Holiday
Christmas
Christmas
Holiday Song
Youre a mean one, Mr. Grinch
Silver Bells
Holiday Tradition
Decorating Christmas cookies
Cutting down & decorating the Christmas Tree
Ice Cream
Haagen-Dazs Chocolate Peanut Butter
Butter Pecan
Junk Food
White Cheddar Popcorn
Trail Mix
Leisure Activity
A game of fetch with our dog
Reading
Magazine
Cook's Illustrated
People
Memory with a Child
The first time I beat Annas godson Nick at Fortnite
Holding my best friends first baby
Memory with Spouse
The first day we picked up our puppy Luna
Playing music together
Movie
School of Rock
Oceans 11
Movie Munchie
Diet Coke
Popcorn
Movie Quote
Youre a Wizard, Harry
You is kind, you is smart, you is important. (The Help)
Movie Type
Action/Sci-Fi
Drama
Musical
Rent
Les Miserables
Musical Group
Bon Iver
Nickel Creek
Olympic Event
Curling
Downhill Skiing
Personal Hero
My grandma
My parents
Poet
Edgar Allan Poe
Shel Silverstein
Quality about my Spouse
Her patience
His creativity
Quote
Preach the gospel to all the world, and when necessary use words. (St. Franciss of Assisi)
Go confidently in the direction of your dreams. (Henry David Thoreau)
Restaurant
Taiwanese Bistro Cafe 33 (Our neighborhood spot)
Morcilla (Pittsburgh PA)
Sandwich
Chicken Salad
Zingermans Reuben (Ann Arbor, MI)
Scripture
Wait for the Lord, be strong & take heart. Psalm 27:14
Be still and know that I am God Psalm 46:10
Shopping Store
Williams-Sonoma or Restaurant supply stores
REI
Sport to Play
Tennis
Soccer
Sport to Watch
Football
Tennis
Sports Star
Aaron Rodgers
Serena Williams
Sports Team
Green Bay Packers
Boston Red Sox
Subject in School
Geometry
English Literature
Superhero
Iron Man
Wonder Woman
Thing to Cook
I always like to try something new
Roast Chicken
Time of Day
Post-work walks with our dog
Early mornings sipping coffee on the couch with our dog
Tradition
Waking up early to hide Easter Eggs for Anna (and Luna!)
Making Christmas cookies with my family
TV Show
The Mandalorian
Gilmore Girls
TV Show Character
Jack Bauer
CJ Cregg- The West Wing
Type of Music
Classic rock
Oldies
Vacation Spot
Door County, WI
Cape Cod
Video Game
Super Smash Brothers
Mario Kart