1-800-ADOPTION
Thank you for viewing our profile
If you would like to learn more about us, please call 1-800-ADOPTION (2367846), fill out the form at the bottom of our on-line profile page, or email us at bp_information@americanadoptions.com.
To revisit our on-line profile page and view our profile video at American Adoptions, simply use your mobile phone to scan the QR code on the right. We are looking forward to hearing from you!
Andy & Maria
Being parents has been the greatest joy of our lives, and we are very grateful that adoption makes this possible. We are honored that you are considering us to be your child's parents. There are so many beautiful things in this world we want to share with children, and we have so much love to give. Through our profile, we hope you will understand how excited we are to grow our family.
About Us
Job
Computer Scientist
Pediatrician
Education
Ph.D. in Electrical Engineering
Doctor of Medicine
Relationship
Legally Married
Adoption in Our Lives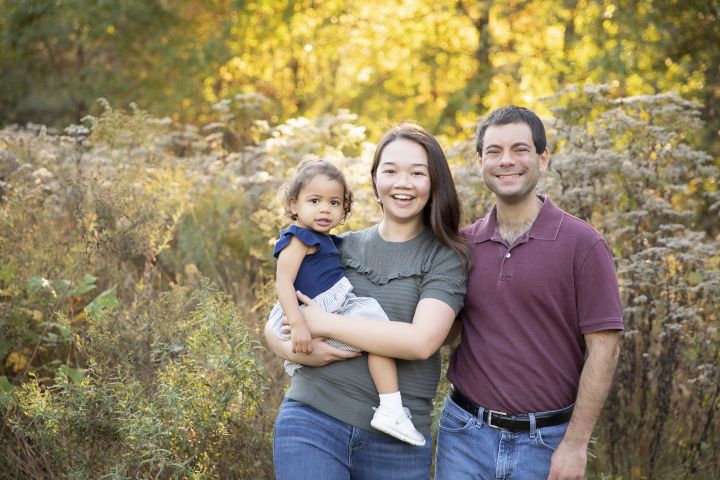 Our daughter, Ada, joined our family through adoption. She brings us so much joy, and we couldn't imagine our lives without her! Because she was delivered by planned C section, we knew exactly when Ada was going to arrive. The day before she was born, we were able to meet up for lunch with both of her birth parents. It was really special to have that time in person together before the birth, after several months of emails with Ada's birth mother. At the end of the meal, we took a picture of the four of us outside of the restaurant that now hangs in our home, right next to a picture of just Ada and her birth mother together. We talk to Ada about her two mommies and two daddies when we look at pictures together, and we pray for her birth family by name every night. We send letters and a large stack of pictures to Ada's birth parents every few months, so that they can see how much she has grown and how much this amazing girl is loved by everyone around her.
Our Leisure Time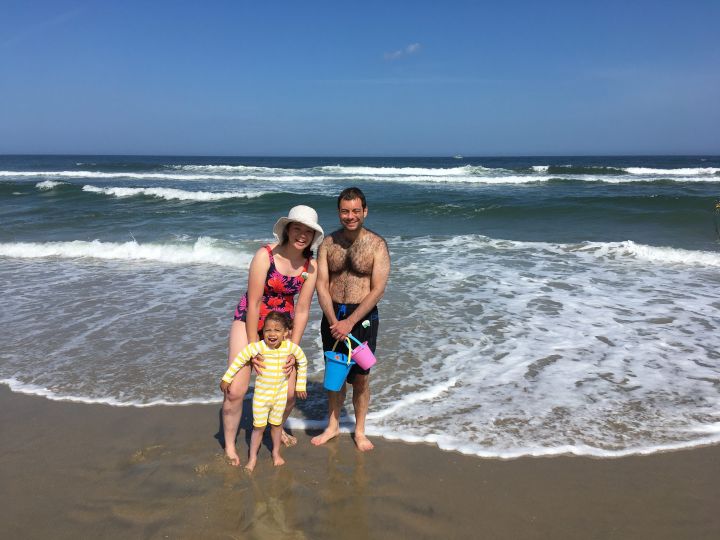 We love being outside together. We started off our marriage with a honeymoon to the Grand Canyon, and we have been to many national parks together since. Now, with Ada, we enjoy visiting local parks as a family and have spent many weekend afternoons watching geese at a nearby lake or leisurely strolling the botanical gardens near our house.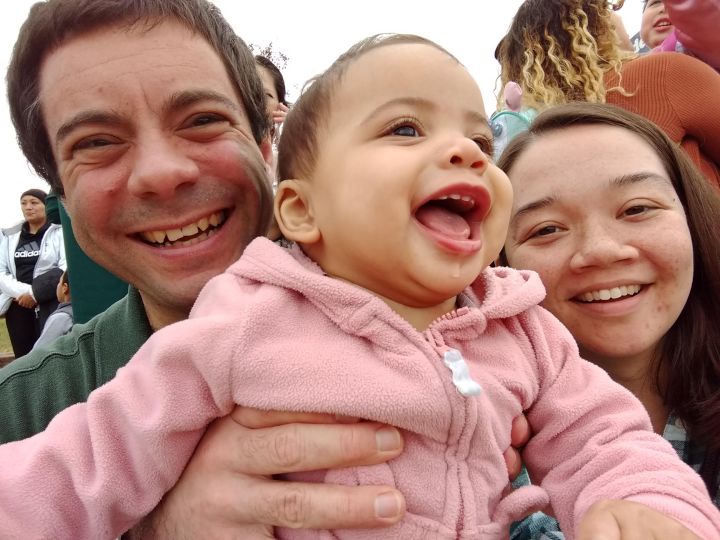 At home, Andy enjoys running, teaching Ada new games, and reading science fiction stories. Maria enjoys playing the piano, reading, and watching cop shows. We also love spending time in our backyard together. This past spring, Maria went with Ada to the garden store and picked out roses. She and Ada then planted them under the windows and have been taking care of them together - Ada loves watering with the big grown up watering can. Andy pushes Ada around the yard in a little pink car and they pretend to go on a road trip together to imaginary destinations of Ada's choice, which can be anywhere from the mountains to Target.
Cultural Diversity
We are open to adopting a child of a different background than ours. In making that decision, we promise to do everything we can to help them grow up feeling proud of who they are and what they look like. Our daughter is Black and Latina, and we have started making her cultural heritage a part of our family life in the books and toys surrounding her. We love to read in this house! As a baby and toddler she enjoyed books such as "Peekaboo Morning", "I Love Myself", and "Green is a Chili Pepper". Now that she can follow more complex stories, we have fun reading "Ada Twist, Scientist" and "Your Name is a Song," to name a few. We were so happy that the grandparents chose to join our efforts and have picked out diverse baby dolls for her. The pandemic hindered our early plans to alternate Sundays at our neighborhood church with another church a short drive away with a strong African American community, but we hope to begin soon. In the future, Maria would like to learn Spanish together with Ada, perhaps starting with a Mommy and Me class when she gets a bit older. We know that we may turn some heads as an adoptive family in which parents and children do not look alike, but we would like to raise Ada and her future brother or sister to embrace both their place in our family and their own unique background through birth.
Photos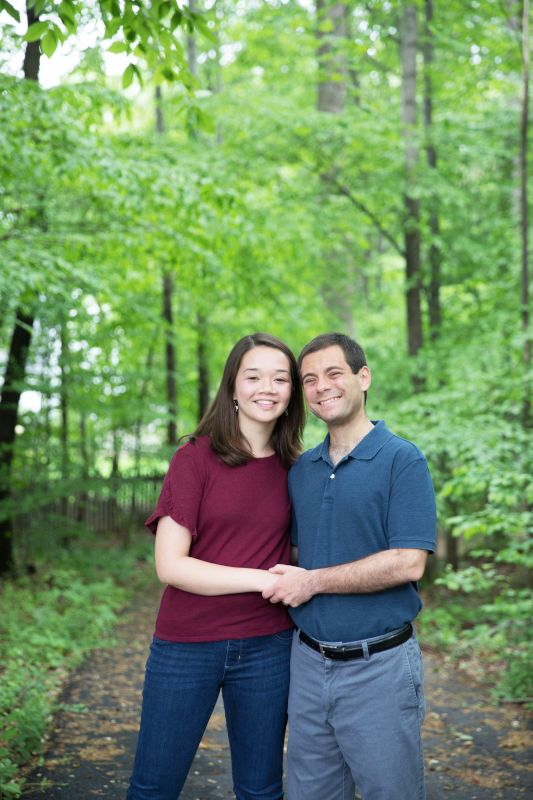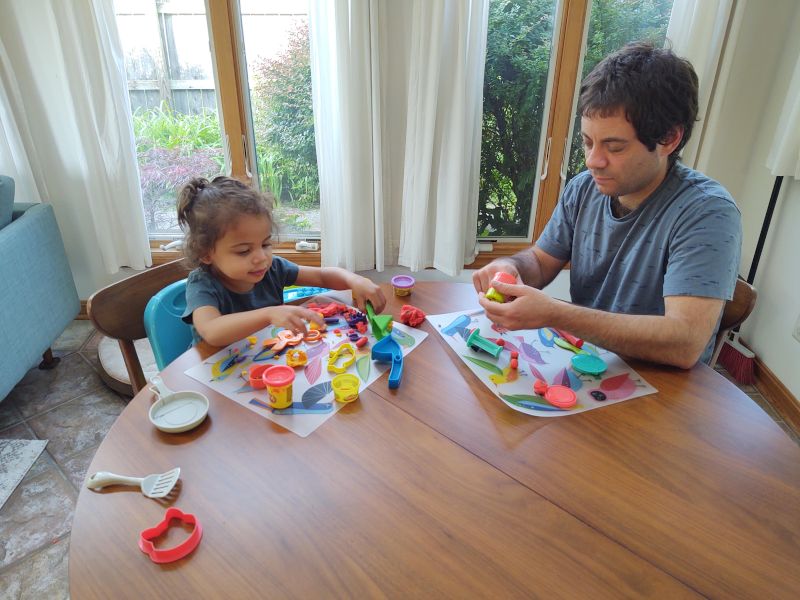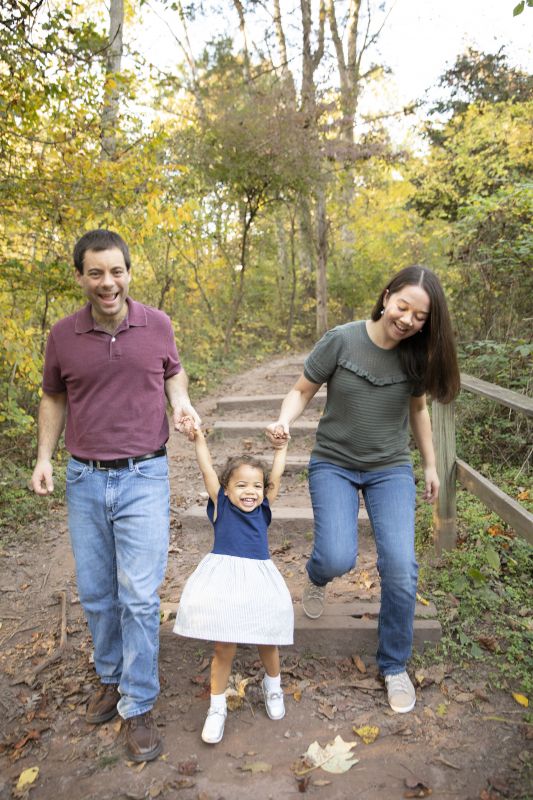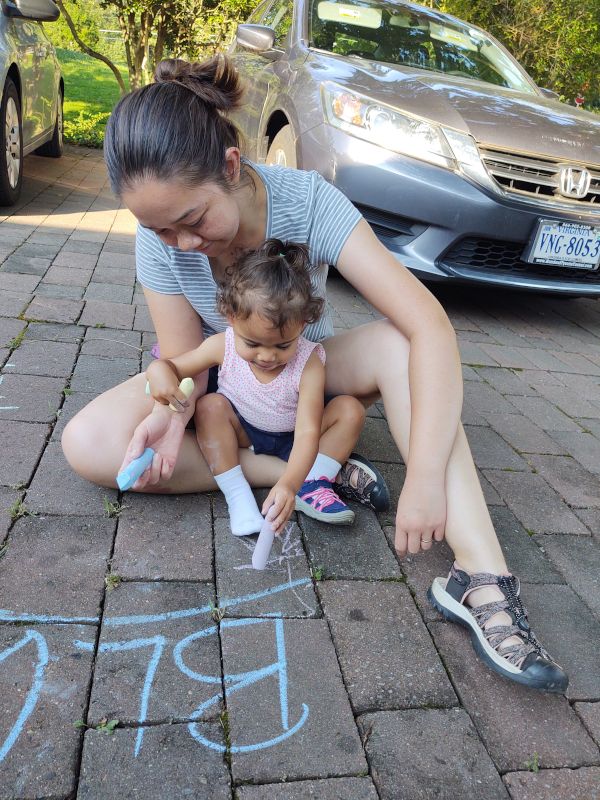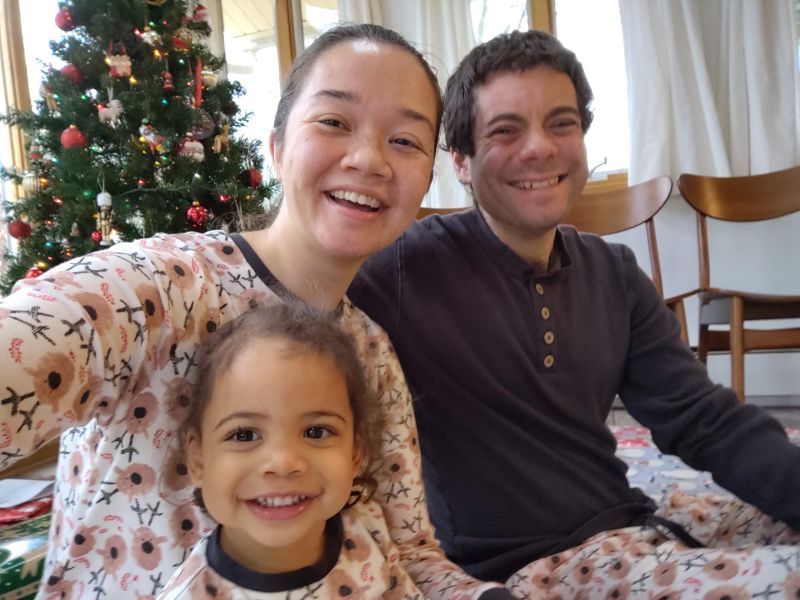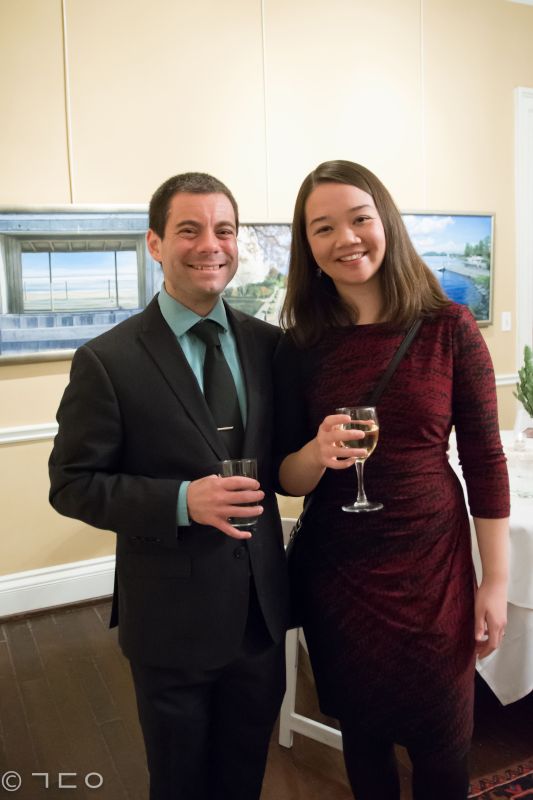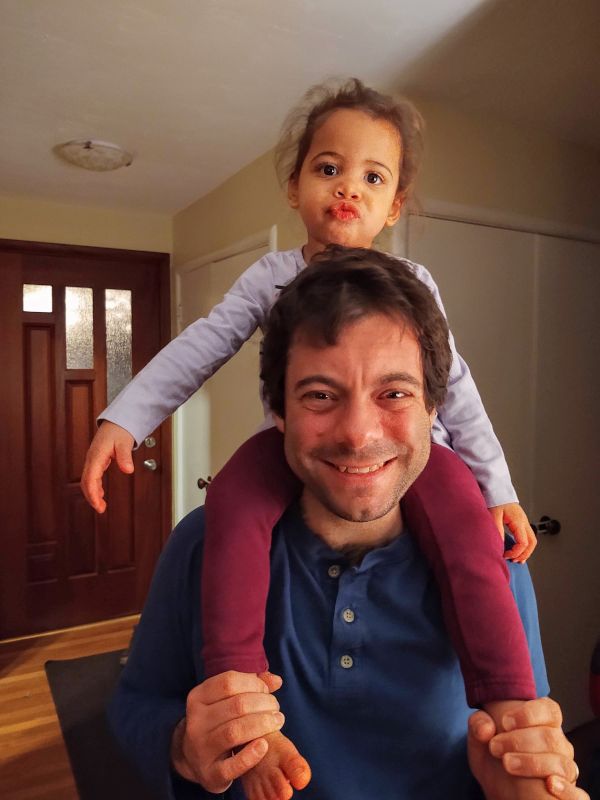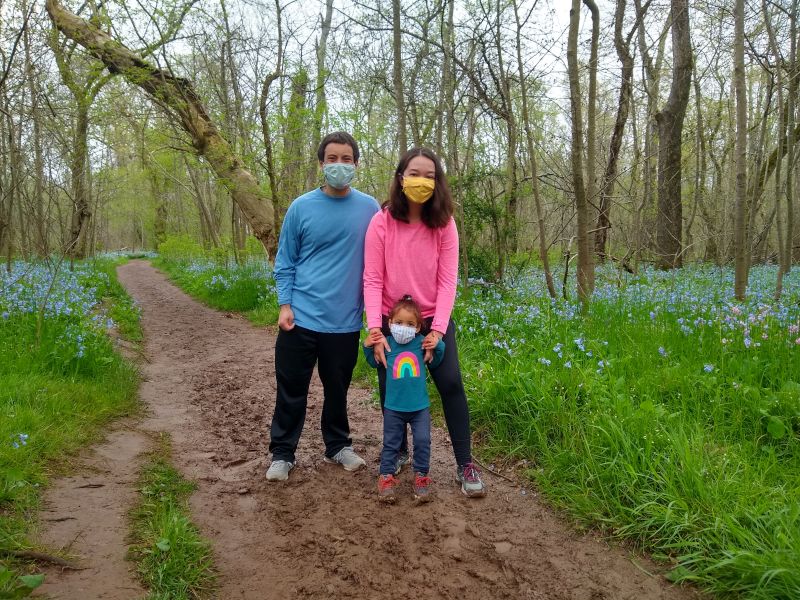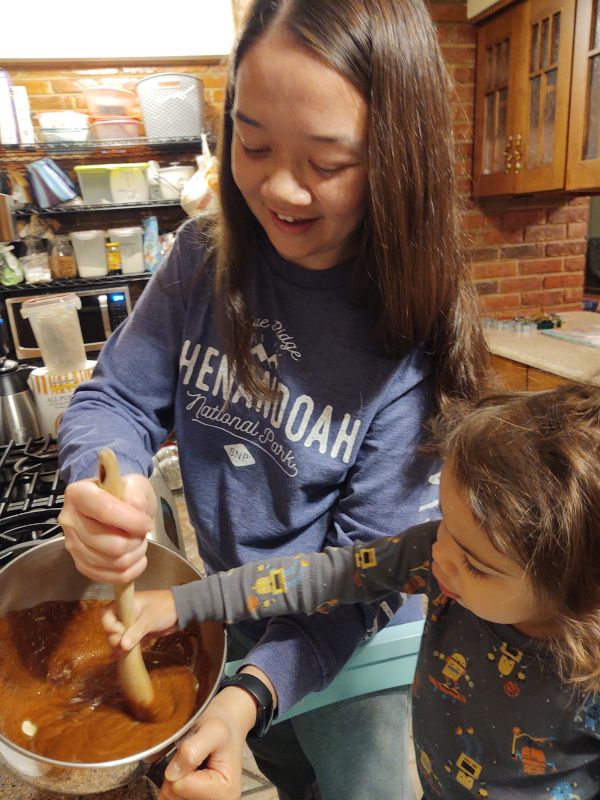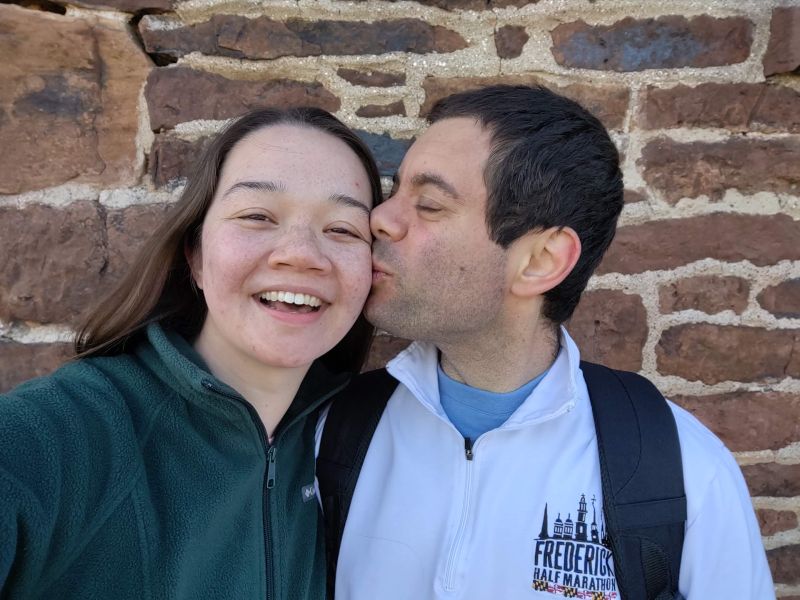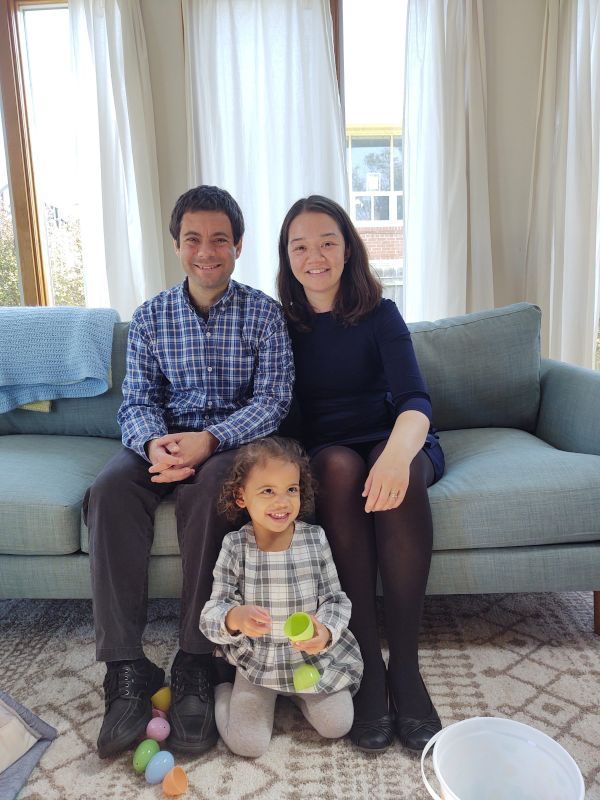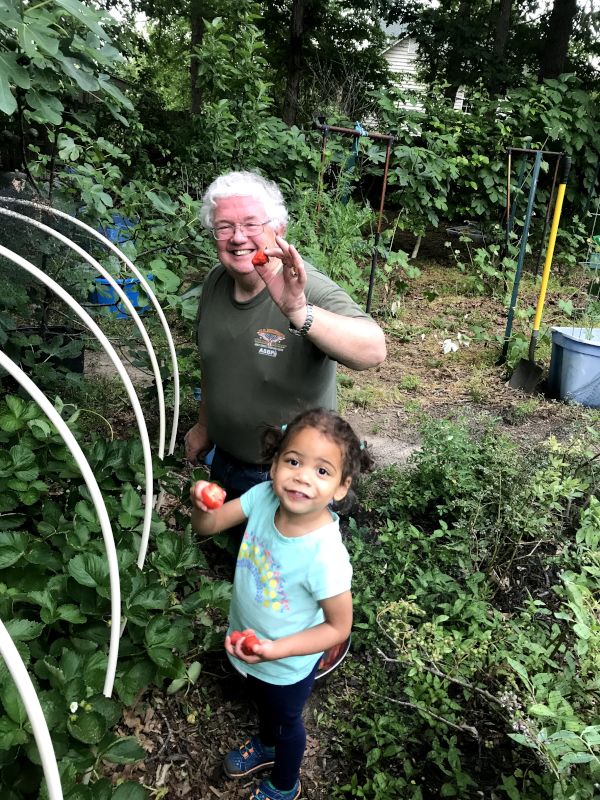 ×
1 / 12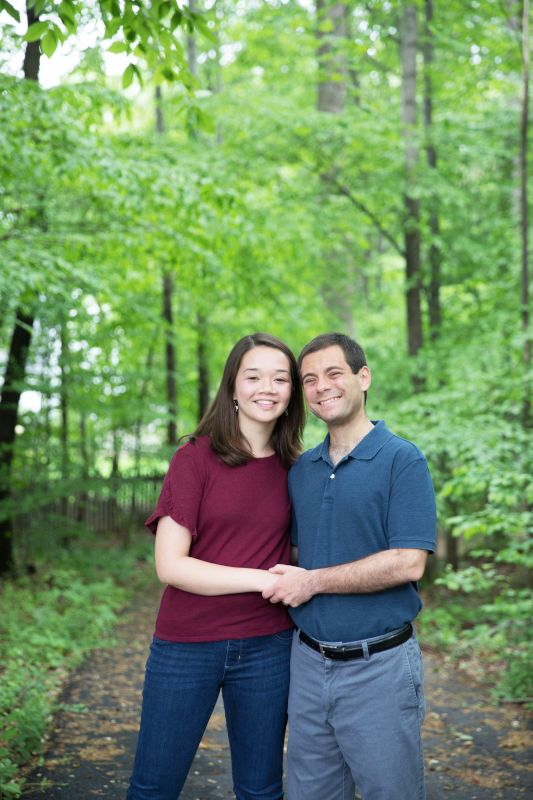 2 / 12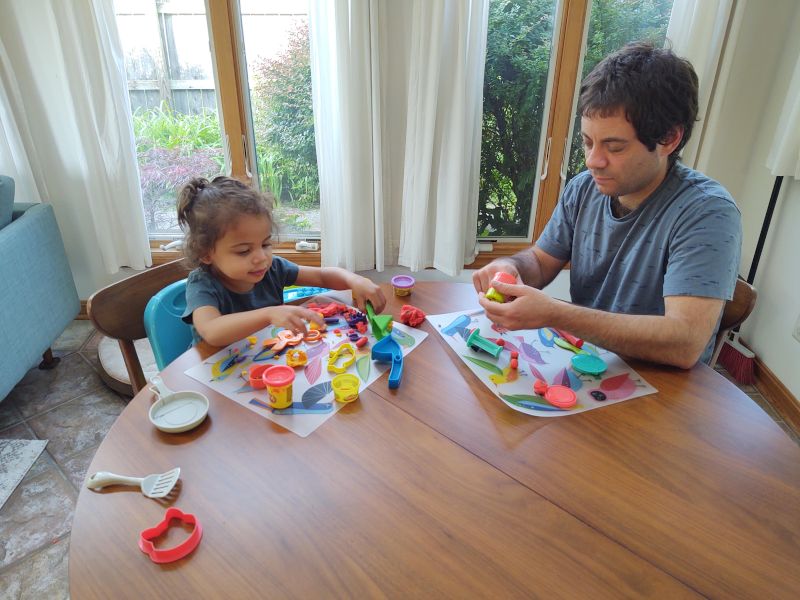 3 / 12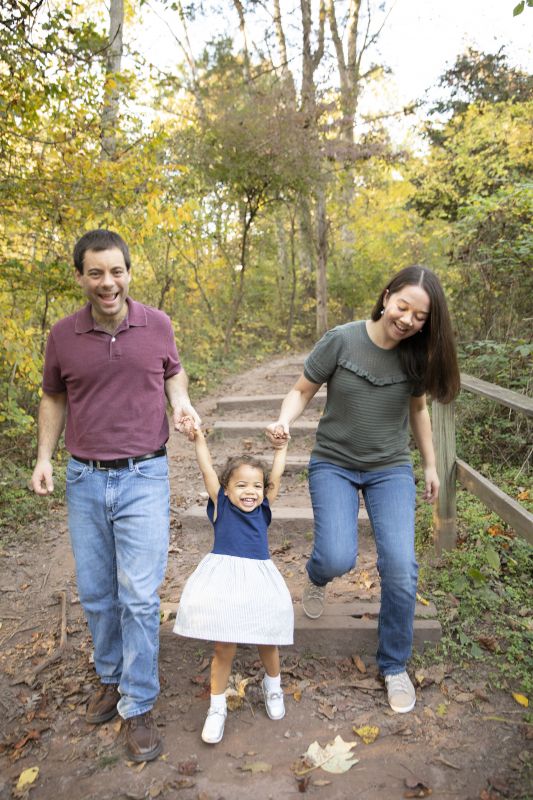 4 / 12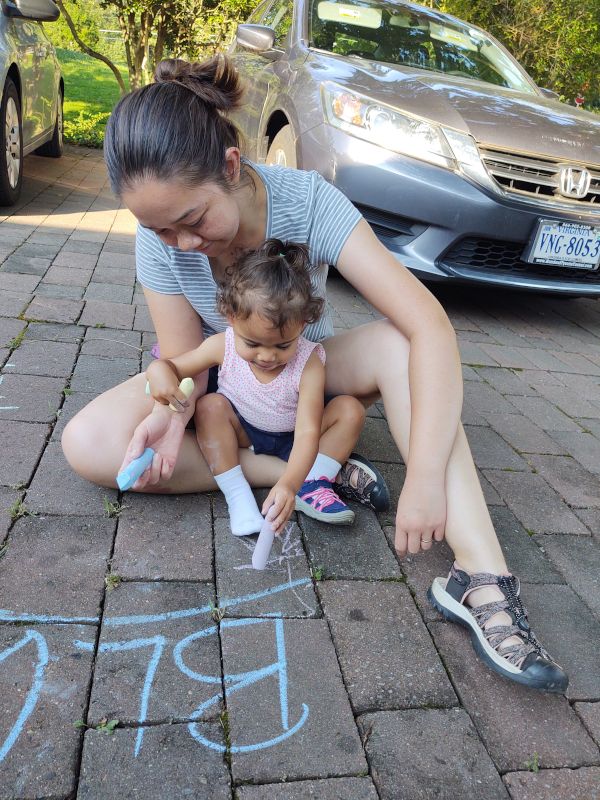 5 / 12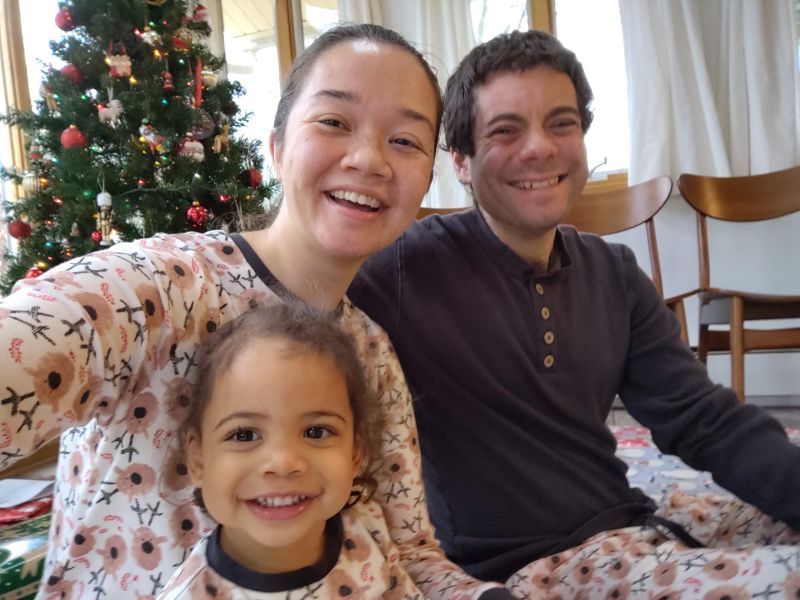 6 / 12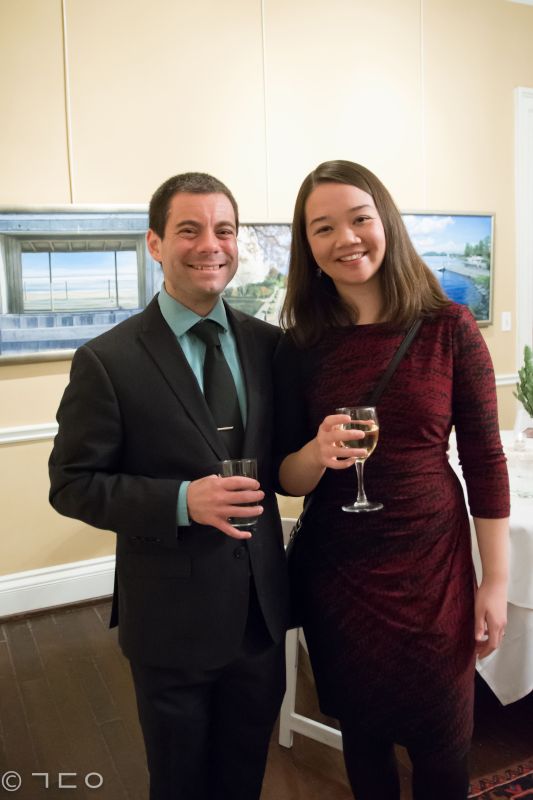 7 / 12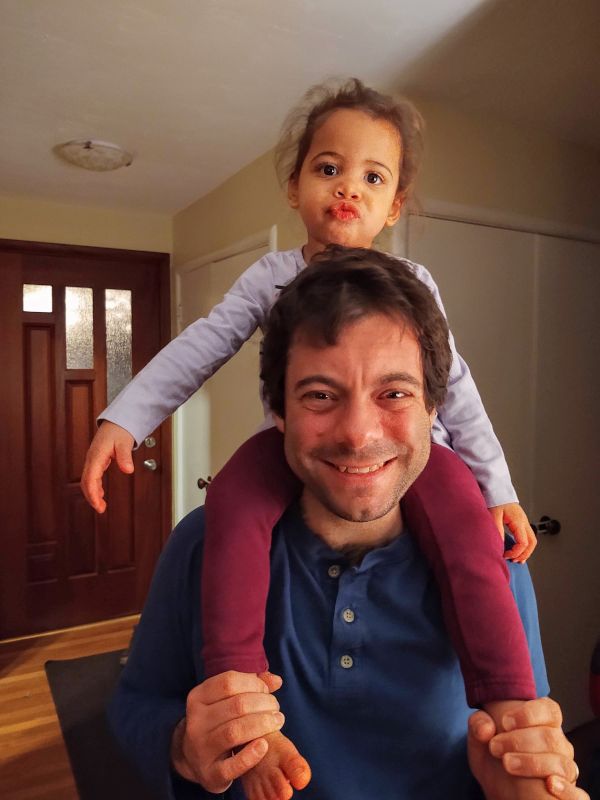 8 / 12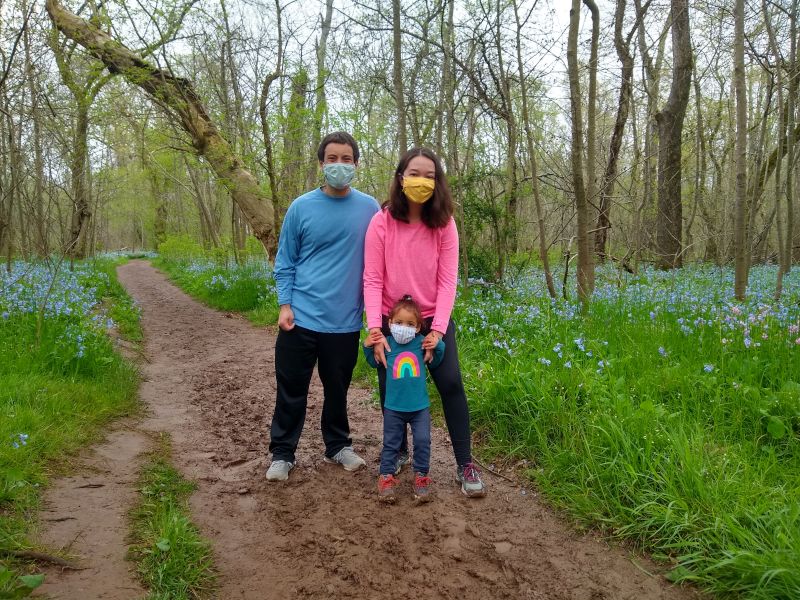 9 / 12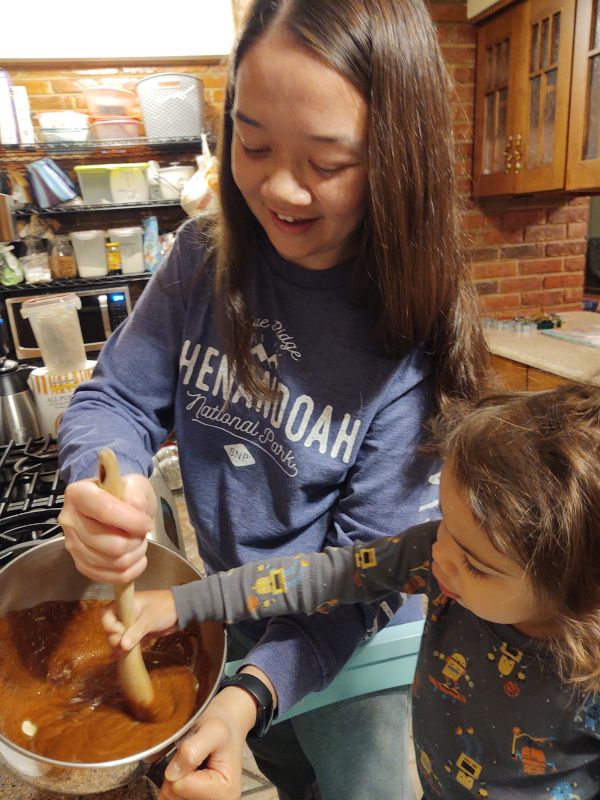 10 / 12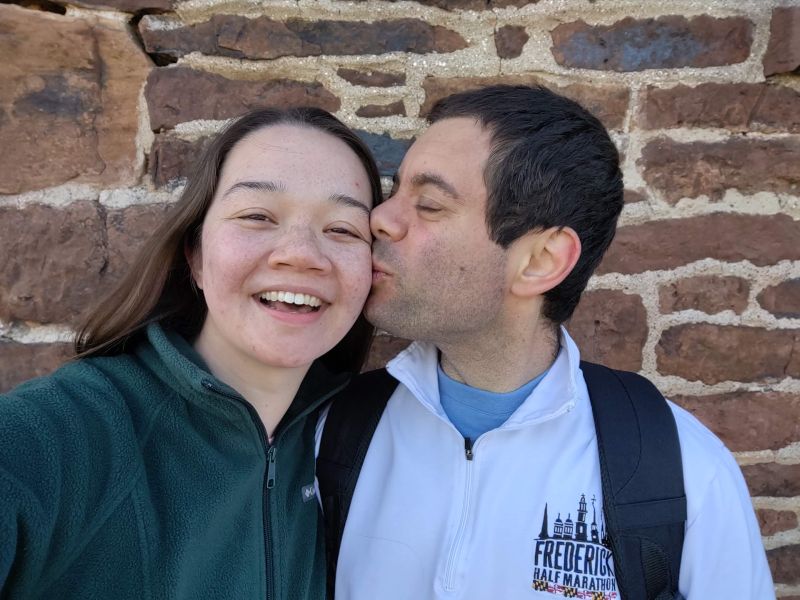 11 / 12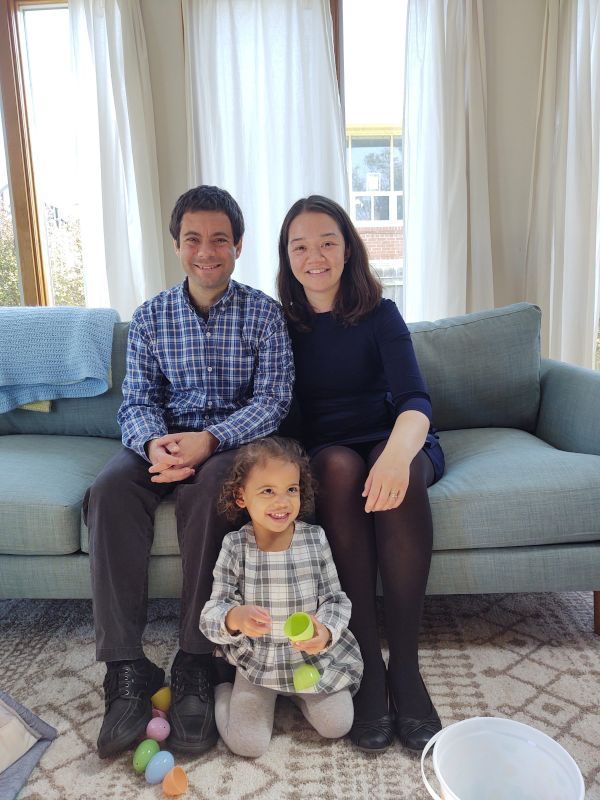 12 / 12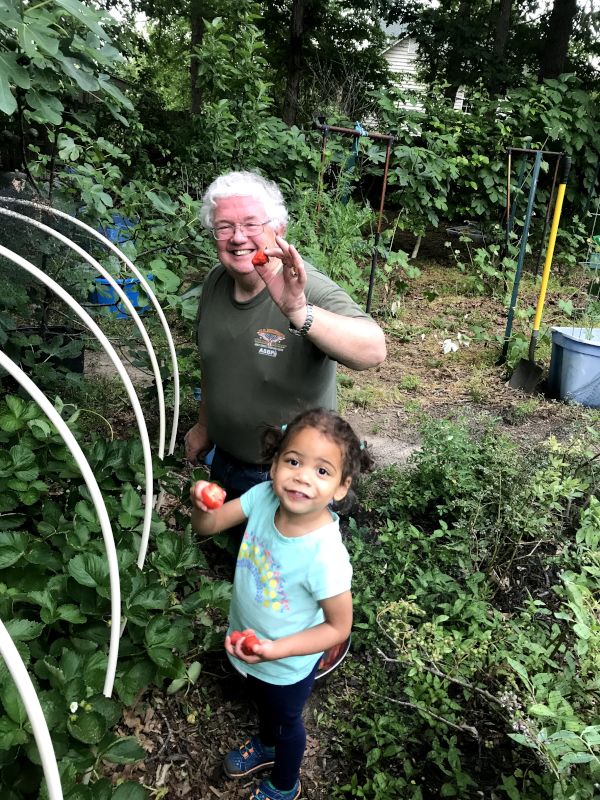 ❮
❯
Our House and Neighborhood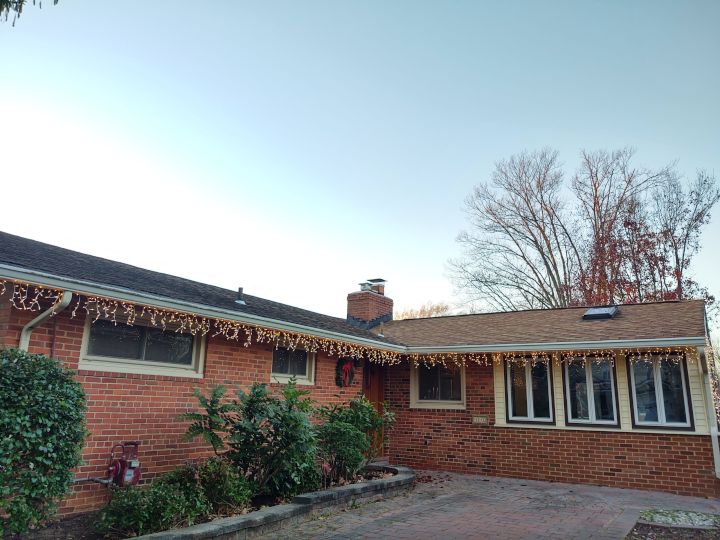 We live in a four-bedroom house in Northern Virginia, in a wonderful neighborhood with old trees and sidewalks. Our favorite room in the house is our sunroom. It's right next to the kitchen, making it the perfect playroom while we are cooking. Ada loves it for Play-Doh, our cat Luna loves it for lying in sunbeams, and we love it for reading while Ada is napping.
There is so much to do in our neighborhood - we live within walking distance of our church, two big playgrounds, a wooded hiking trail, and the library. We enjoy sitting in the town square to eat ice cream and watch the people and cars go by. Although we live in a small town, we are also very close to Washington, D.C. This makes it very easy for us to get downtown to take family trips to the museums and the national zoo, just like Maria did growing up.
Our Extended Families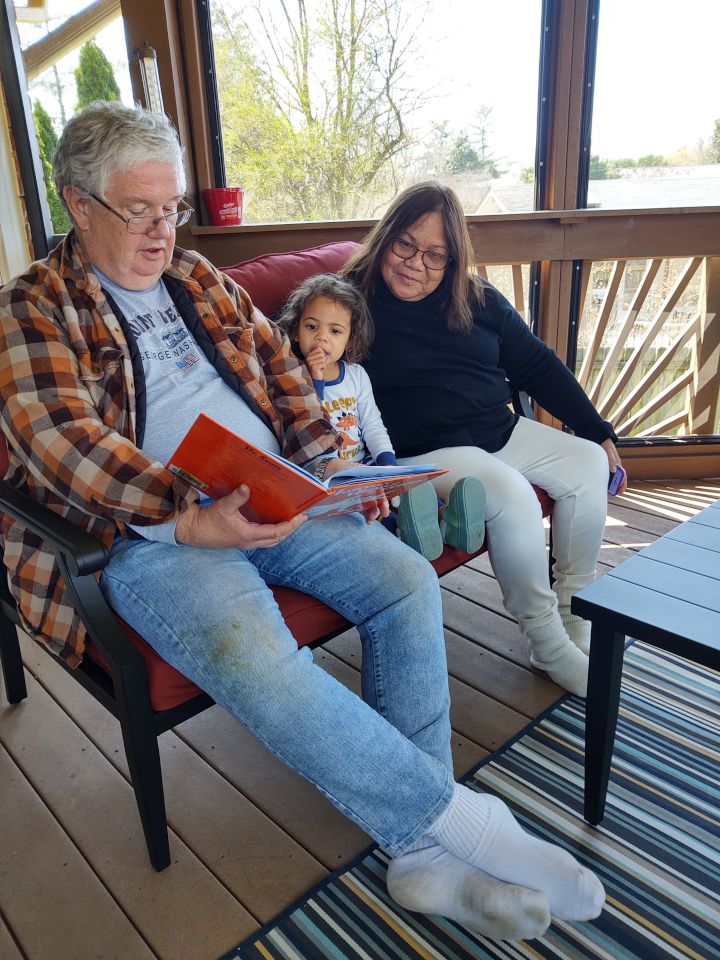 We live within driving distance of both of our families. Maria's parents and sister live nearby, so we often go over for dinner. We love Maria's mom's Filipino food and pies, and Maria's dad is great at barbecuing. Christmas is a special time for Maria's family. They have traditionally participated in a Handel's Messiah sing-a-long, and Maria's mom makes a special Christmas wreath bread for after Christmas Mass.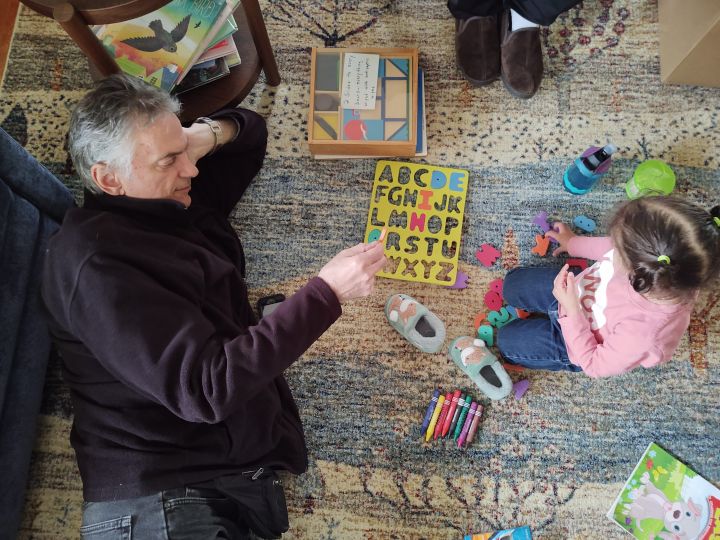 Andy's parents and two sisters live a little farther away, so we usually stay for at least a weekend when we visit. Andy looks forward to running with his mom while we are there. Because they live so close to the ocean, we try to spend time at the shore at least once each summer. Another highlight of our visits to Andy's family is dinner at his grandma's house, with meatballs to bring home.
Our families were both very excited when we adopted Ada. Maria's parents have a lot of fun picking fruits and vegetables from their large backyard garden with Ada, and Maria's sister has serious plans for Ada's swim lessons. Andy's parents drive down to visit us every month so that they can spend a weekend visiting with Ada, and his sisters show their love from afar with toys by mail and Spotify playlists even though they live out of state. The grandparents and aunties on both sides are thrilled that we are hoping to adopt again. We know they can't wait to help us welcome another child.
From Us to You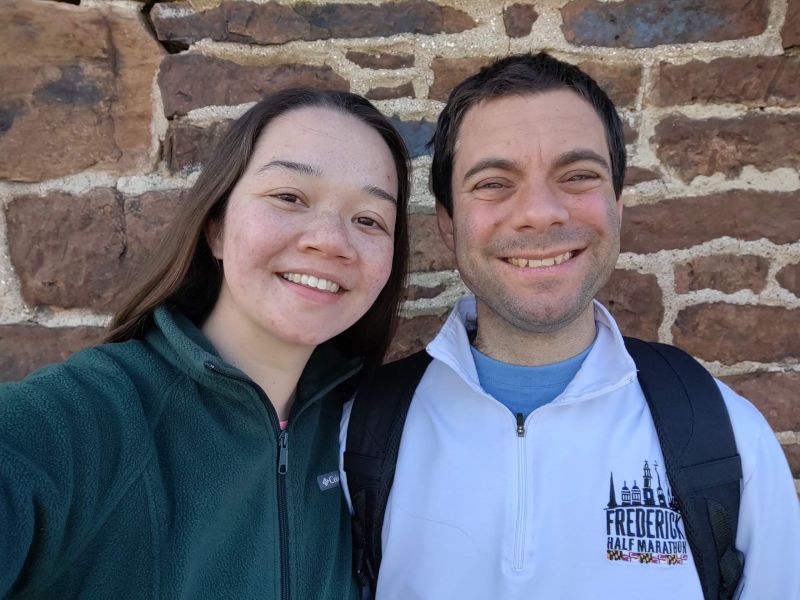 We are Andy and Maria, and we would like to thank you for taking the time to look over our profile. Hopefully it has helped you to get to know us better! We have been married for seven years, we became a family of three in 2019 when our daughter Ada came to us through adoption, and we are very much looking forward to growing our little family.
We shared with each other our dreams for children before we were married, both in lighthearted ways, debating names and music lessons and family vacation plans, and in serious discussion of what kind of parents we wanted to be, what kind of life we would hope to give our children. It was devastating to learn, after several years of trying, that we are unable to have children of our own. The idea of adoption had been a part of our discussions as well before marriage, but we hadn't yet really fleshed out what the details might look like. When we came back to consider it more concretely, the how and the when and the where, we realized that becoming adoptive parents felt like the right choice for us. As we prepare to open our hearts again to welcome another child, we trust that God's plans are better than ours could ever be.
In Ada, the greatest blessing we have ever received, we see what beauty God can draw out of difficulty and pain. We know you are planning for the future just as we are, and this must be a tremendously hard time for you as you consider placing your child for adoption. We can't begin to understand all that you have to consider as you make your decision, but please know how much we respect your strength and courage. Although so much must be uncertain right now, we hope you find peace in your choices and a clear path forward.
It is our promise to you that we would raise your child to know from the beginning the love you have for them, the sacrifice you made for them. If you are willing, we believe that maintaining a relationship with you would be one of the best ways for us to convey that to the child as they grow up. We have talked over together how we would help you and the child remain connected over time, whether that be through physical letters and pictures, texts, emails, or yearly visits, and we hope to decide with you what is best.
The work we do as parents is the most important part of our lives. Parenthood means to us providing unconditional love and support. We aren't perfect, and we find ourselves learning and changing as our daughter does, but we would do anything needed to help her grow into the best person she can be. Our prayer at night is for her to be happy and kind, loving and loved. If you choose us to be parents for your child, we choose too to give them our whole selves. We want to be there for everything. We want to be there for the ups and downs of everyday life, to share the excitement of the child's successes, and to help them through their challenges. There are so many amazing things in our world to do and see, and we are excited to share these with your child, to see the world through their eyes.
Thank you,
Andy & Maria
Favorites
Actor
Andy Samberg
Nathan Fillion
Actress
Frances McDormand
Kiera Knightley
Animal
Great White Shark
Cat
Author
George Saunders
Jane Austen
Childhood Memory
Santa on a firetruck
Playing paleontologist and digging for fossils in the backyard
Childhood Toy
Ninja Turtle Action Figures
Our doll house
Children's Book
The Phantom Tollbooth
A Sick Day for Amos McGee
Classic Movie
It's a Wonderful Life
Psycho
Day of Week
Saturday
Saturday
Dessert
Anything with Peanut Butter
Cookies
Disney Movie
Toy Story
Mulan
Dream Car
One that Flies
Toyota Prius
Dream Job
Astronaut
Professional cookie taster
Dream Vacation
Tour of all National Parks
Hawaii
Family Activity
Watching geese at the lake
Hiking
Flower / Plant
Cactus
Roses
Food
Panang curry with pork
Mac and Cheese
Form of Exercise
Running
Yoga
Fruit
Clementine
Strawberries
Hobby
Collecting board games
Holiday
Christmas
Christmas
Holiday Song
Good King Wenceslas
We Three Kings
Holiday Tradition
Carving pumpkins
Evening walks to look at the Christmas lights in the neighborhood
Ice Cream
Peanut Butter Cup
Mint Chocolate Chip
Junk Food
Swedish Fish
Chick Fil A
Leisure Activity
Crossword Puzzles
Reading
Memory with a Child
Going on a Cicada Hunt
Ada yelling "The twinkle twinkle star!!" at the top of her lungs when she realized the star from her song was going to be on the top of our tree
Memory with Spouse
Exploring Arches National Park
Walking to castle ruins on the beach in Ireland
Movie
Fantastic Mr. Fox
Moonrise Kingdom
Movie Munchie
Starbursts
Sour Patch Kids
Movie Type
Science Fiction
Romantic comedy
Musical
A Gentleman's Guide to Love and Murder
A Gentleman's Guide to Love and Murder
Musical Group
They Might Be Giants
Nursery Rhyme
Humpty Dumpty
Olympic Event
Track and Field
Gymnastics
Quality about my Spouse
Her selflessness
His patience
Restaurant
Sisters Thai
Curry Mantra
Sandwich
Peanut Butter
Reuben
Shopping Store
Wegmans
Target
Sports Team
Baltimore Ravens
Subject in School
Math
Tie between English and Biology
Thing to Cook
Jambalaya
Slow cooked oven ribs
TV Show Character
Tie between Castle and Bones
Type of Music
80's Synthpop
Contemporary Christian
Vacation Spot
Shenandoah National Park
The beach
Video Game
The Legend of Zelda