1-800-ADOPTION
Thank you for viewing our profile
If you would like to learn more about us, please call 1-800-ADOPTION (2367846), fill out the form at the bottom of our on-line profile page, or email us at bp_information@americanadoptions.com.
To revisit our on-line profile page and view our profile video at American Adoptions, simply use your mobile phone to scan the QR code on the right. We are looking forward to hearing from you!
Glenn & Melissa
We feel so fortunate that you are considering us and would be honored to raise your child. Our home is loving and fun, filled with laughter. We have supportive friends and families that are thrilled to add another member. You have a difficult choice ahead of you. We want you to know that your baby will be cherished and loved, always. We are excited and looking forward to the next steps.
About Us
Job
Industry Consulting Manager
Registered Dietitian
Education
Bachelor's Degree in Decision & Information Science
Master's Degree in Education
Relationship
Legally Married
What It Means to Become Parents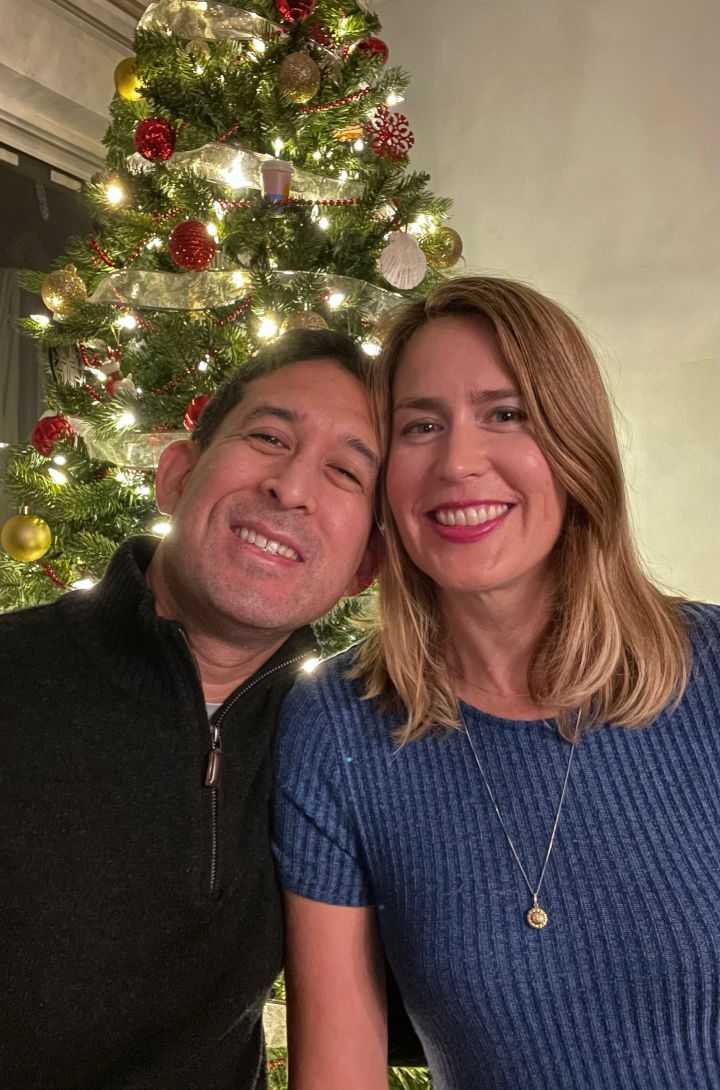 Family is important to us, and we would like nothing more than to have the opportunity to grow our family. We have spent a lot of time around children. Melissa was a teacher for ten years and Glenn has ten nieces and nephews. We both love children and pride ourselves on being the fun aunt and uncle to our own nieces and nephews as well as our friends' children. As parents, we will have more responsibility and we understand it is not possible to always be the fun ones. We will be there to support our children and guide them through life's difficult decisions. We hope to be role-models to our children and to be up-standing individuals that our children will be proud to call Mom and Dad. There will be difficult times and challenges, but there will also be a lot of laughs, joys, and new experiences. We hope to experience that childlike wonder and amusement with our children firsthand and to be there for them when they need us.
Our Life Priorities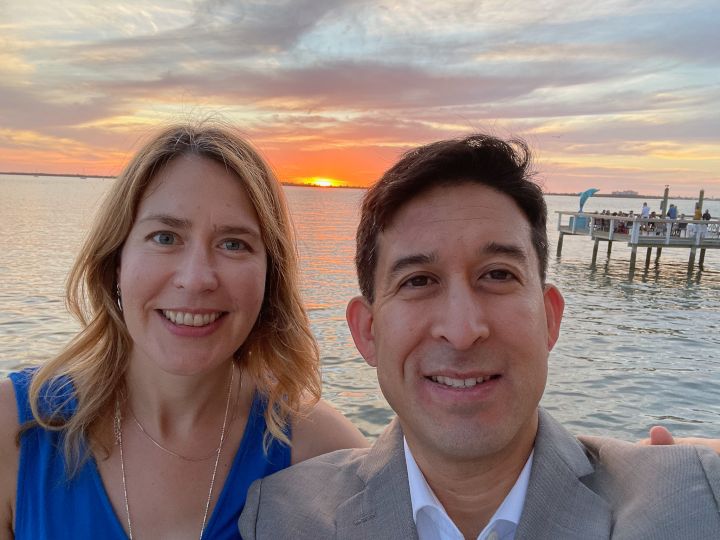 We value relationships above all else. This includes our relationship with each other, our friends, and our extended families.
Both of us keep in close contact with our families by phone calls and text. We visit family often for holidays, birthdays, and life events.
Our friends are also especially important to us. We have friends here in our city who we meet up with at the beach, restaurants, or for coffee. Some of our closest friends live far away. We maintain these friendships through phone, text, Zoom meetings, and trips together. This is the one good thing about living away from friends and family, we have excuses to travel and vacation often!
We also make it a point to spend quality time with each other. During workdays, we eat breakfast and dinner together. Now that we both work from home, we can have lunch together, too. We also have a scheduled date night once a week, when we go out to dinner just the two of us.
Cultural Diversity
We come from culturally different backgrounds ourselves. Glenn's parents came here from the Philippines and Melissa's grandfather immigrated from Sweden. We have different experiences in the world, like different food, and celebrate traditions differently. It has been fun to learn about each other and create new blended traditions.
We have both traveled extensively and love learning about other people, their daily lives, their traditions, and language. We also understand the importance of keeping an open mind and looking at people you meet as individuals. They have had their own unique experiences and just because someone was born in the same place does not mean they are all the same. We understand that cultural background and skin color affect how the world perceives you. Some of those experiences cannot be easily understand if you have not lived it. Fortunately, we have a diverse group of friends who we can reach out to for their experiences and advice.
Our travels, our friends, and our family backgrounds have given us a unique standpoint. We hope the diversity in our home, our friends, and the trips we plan to take will impart a global perspective when raising our child. We realize this will be a lifelong journey, always learning and growing to better understand our child's unique experience.
Photos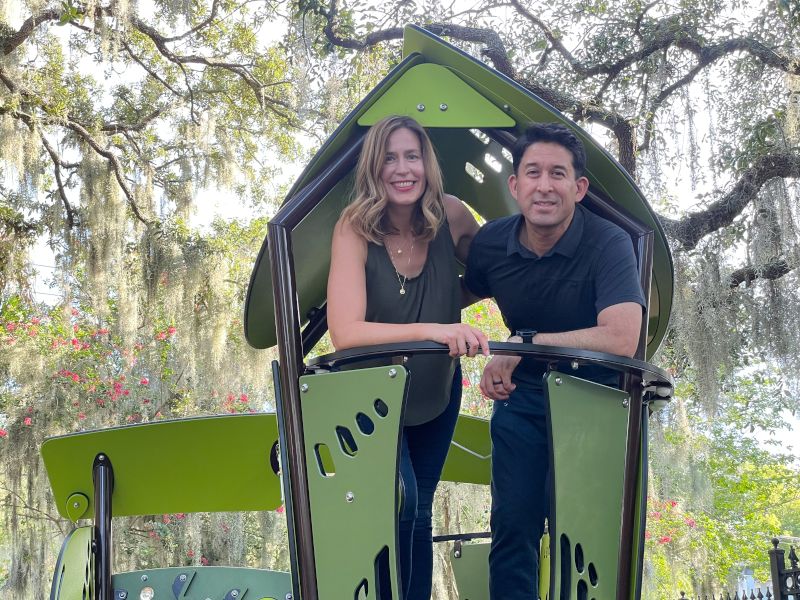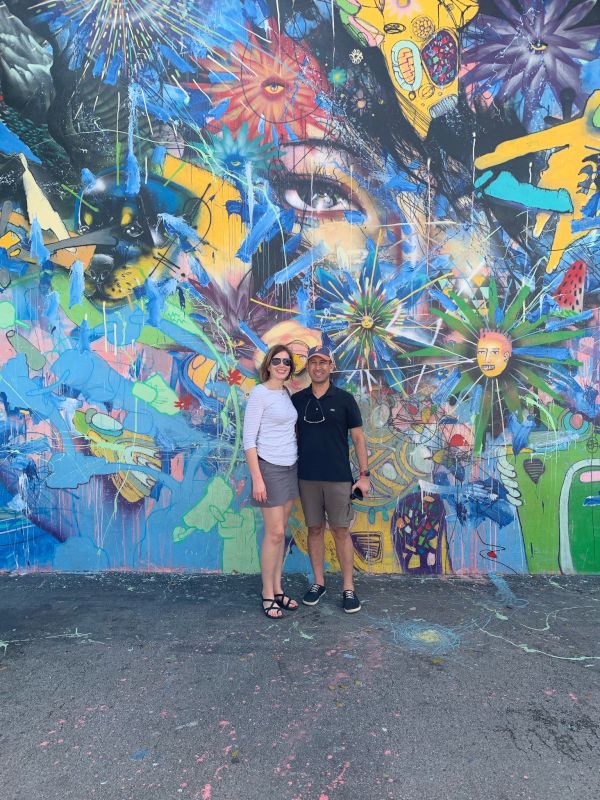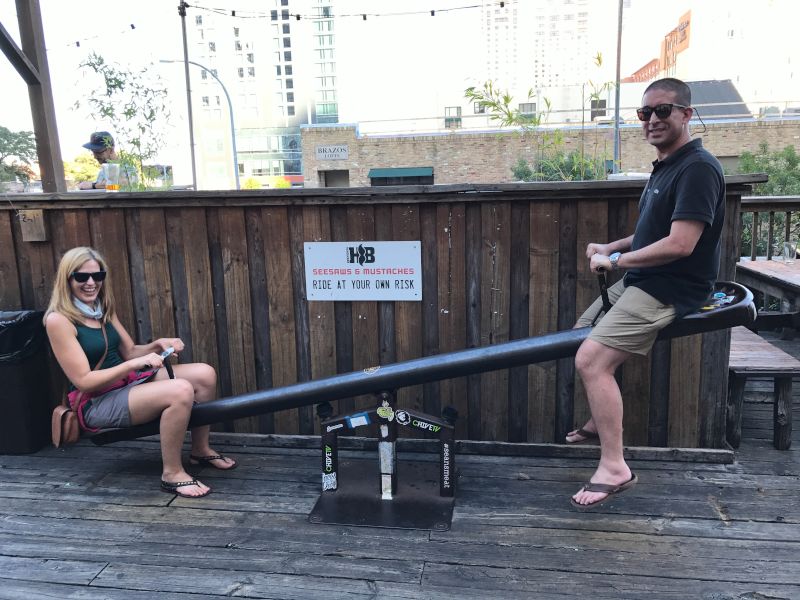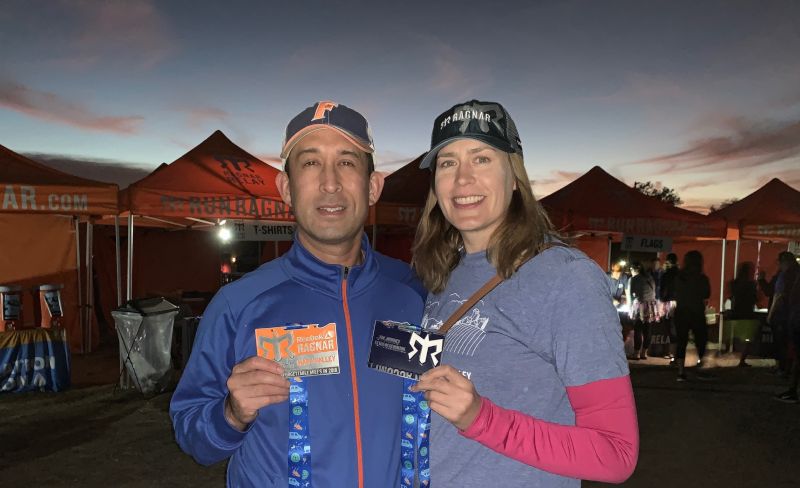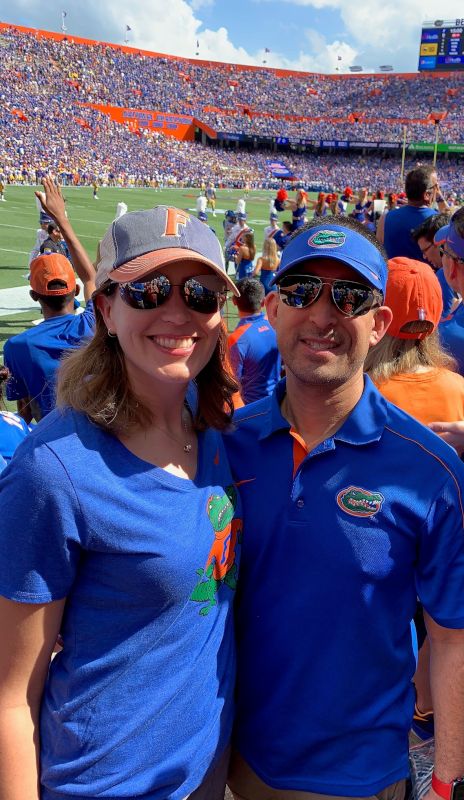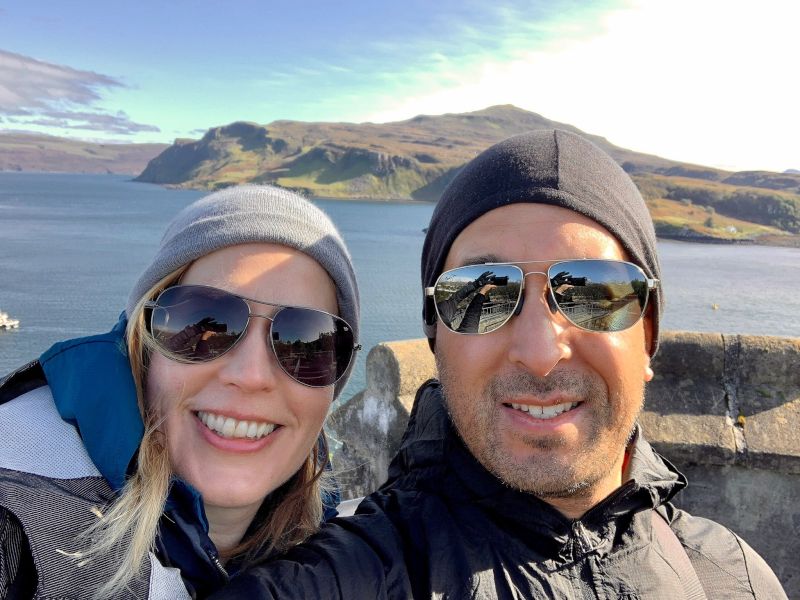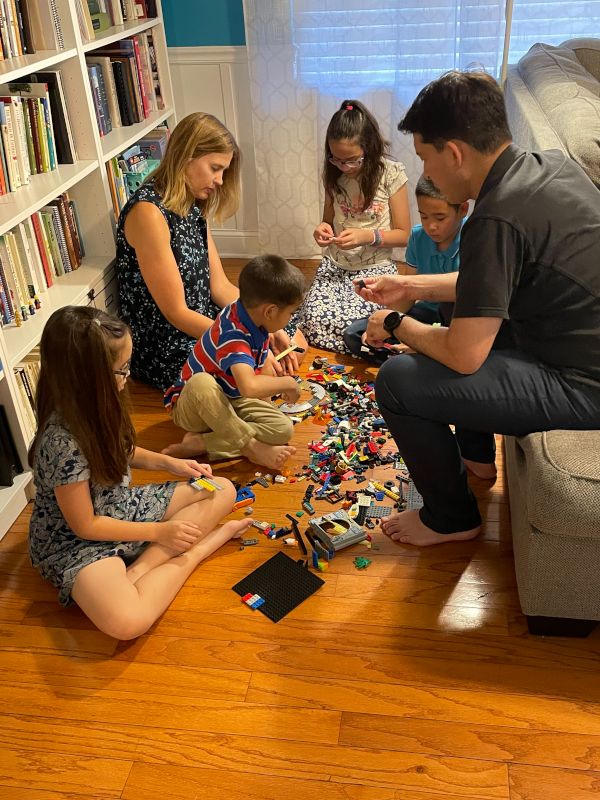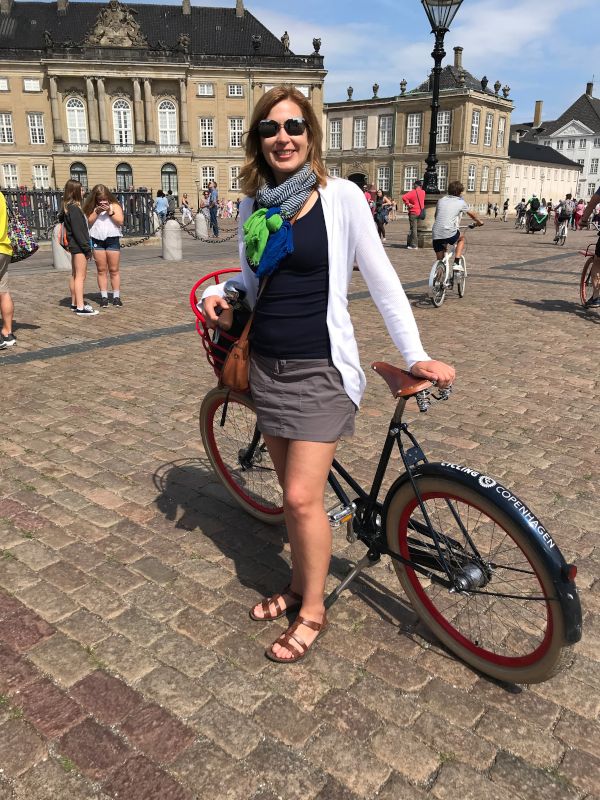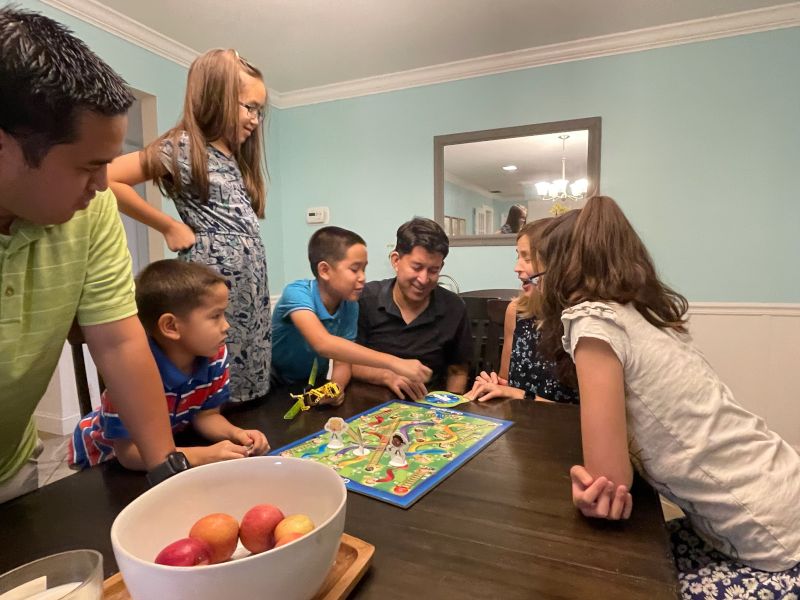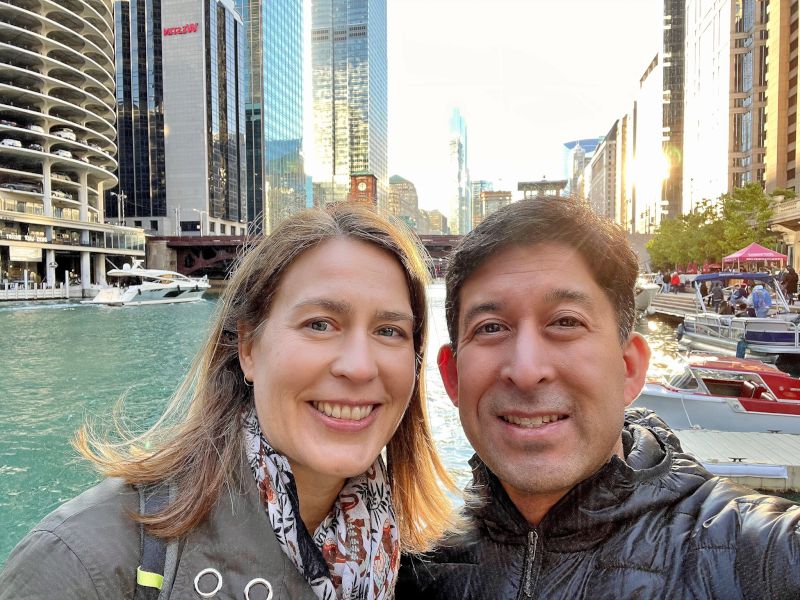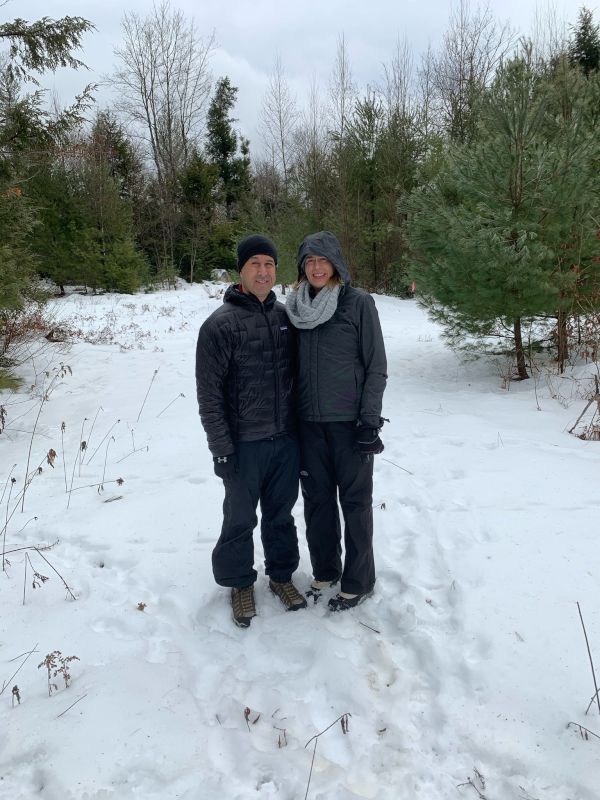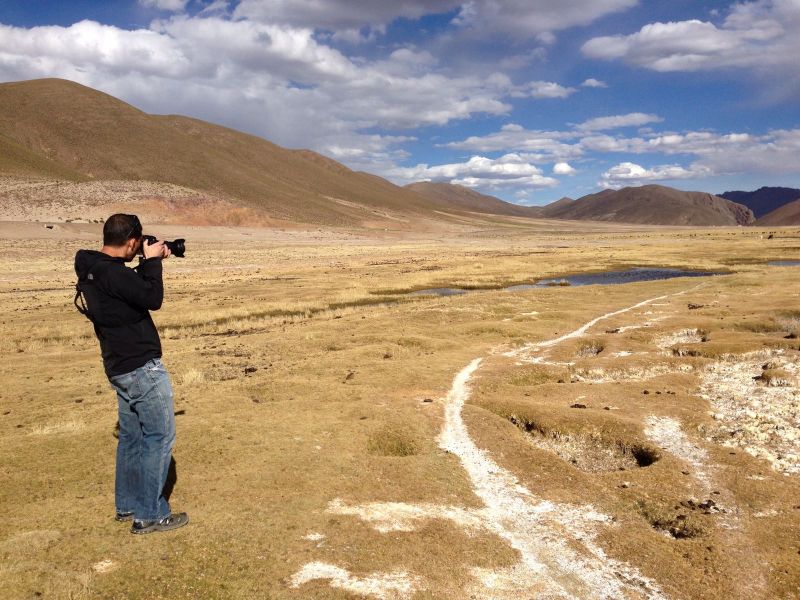 ×
1 / 12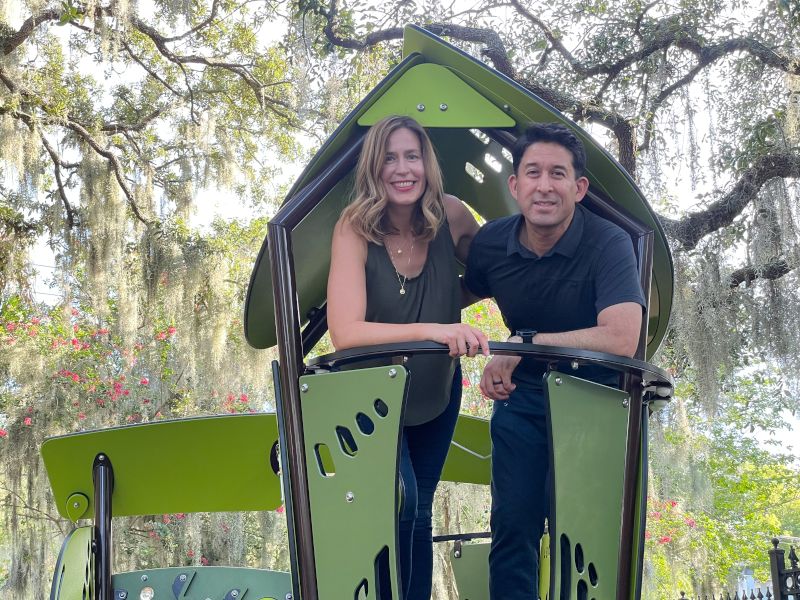 2 / 12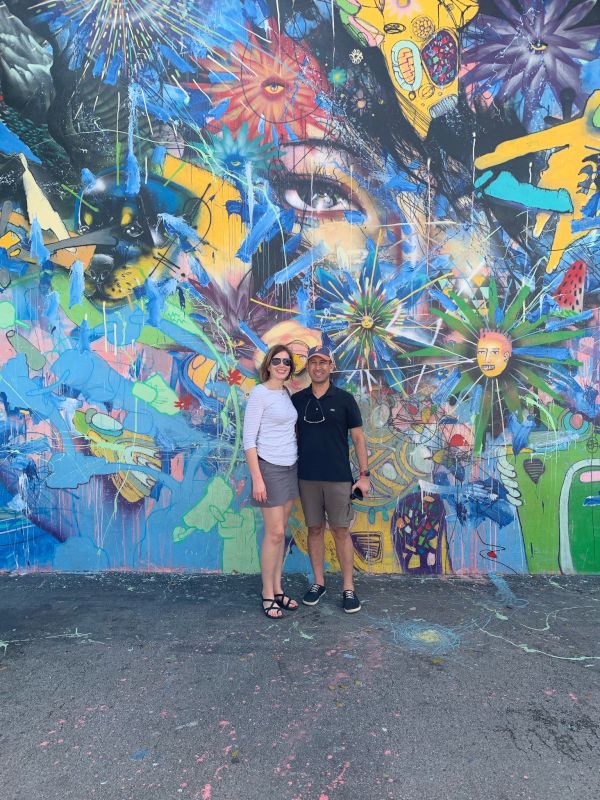 3 / 12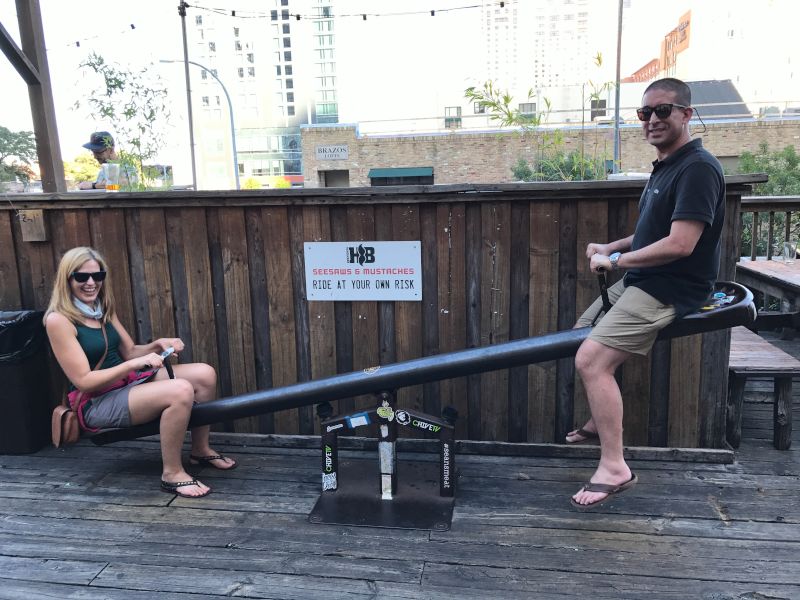 4 / 12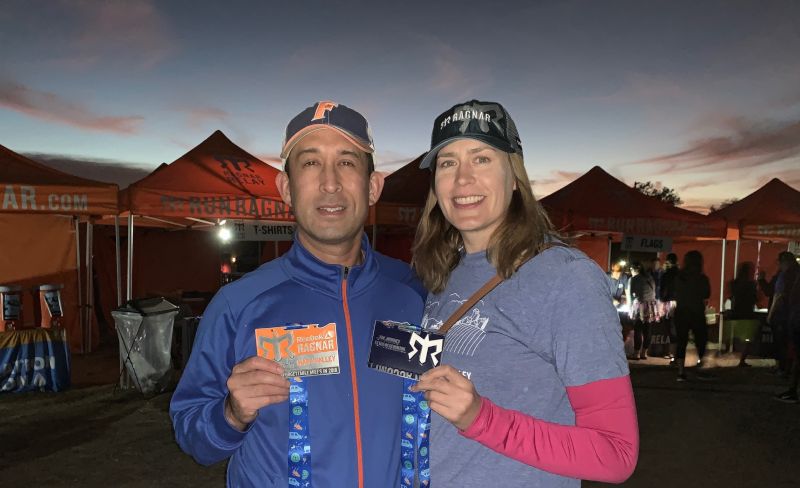 5 / 12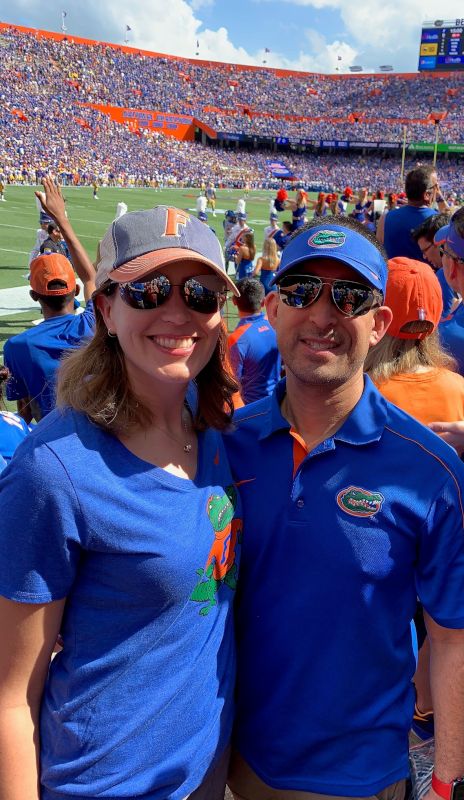 6 / 12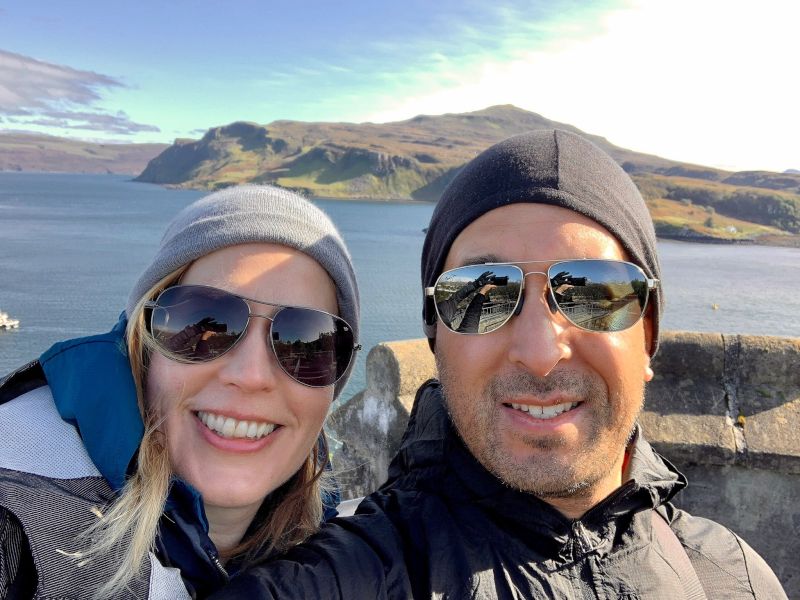 7 / 12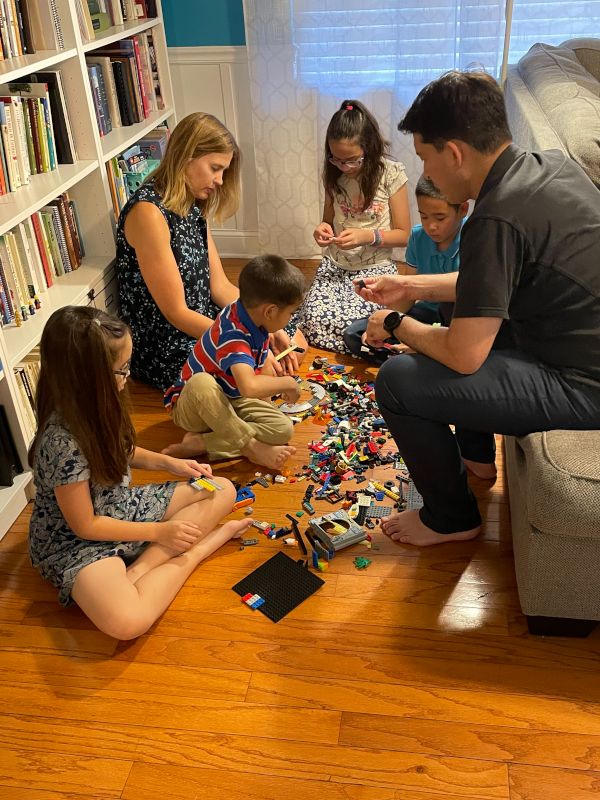 8 / 12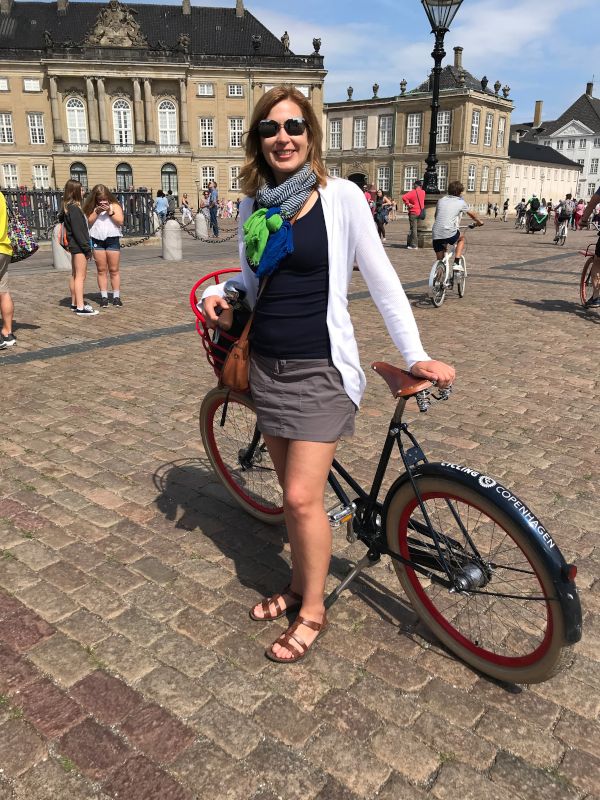 9 / 12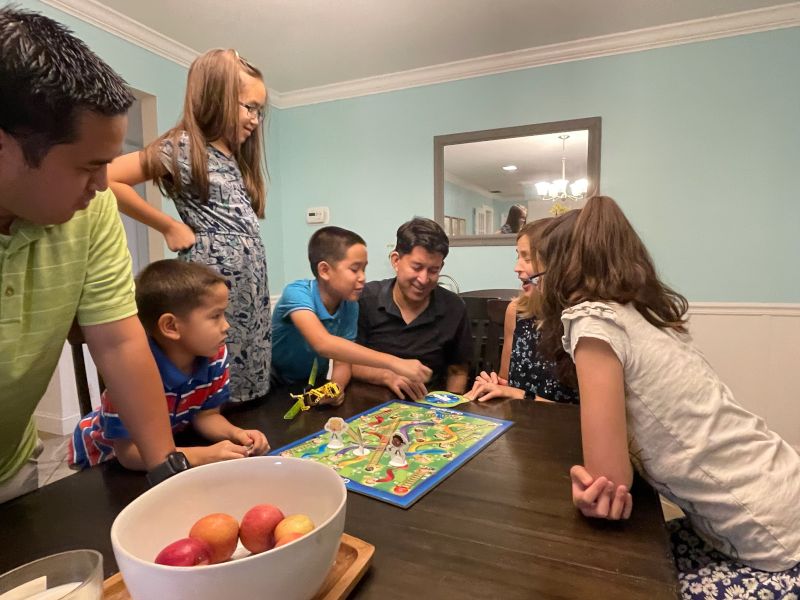 10 / 12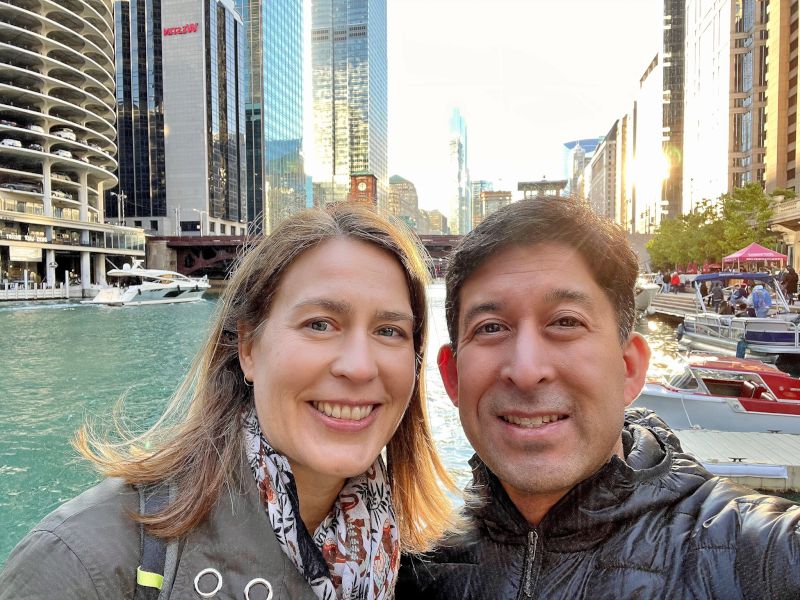 11 / 12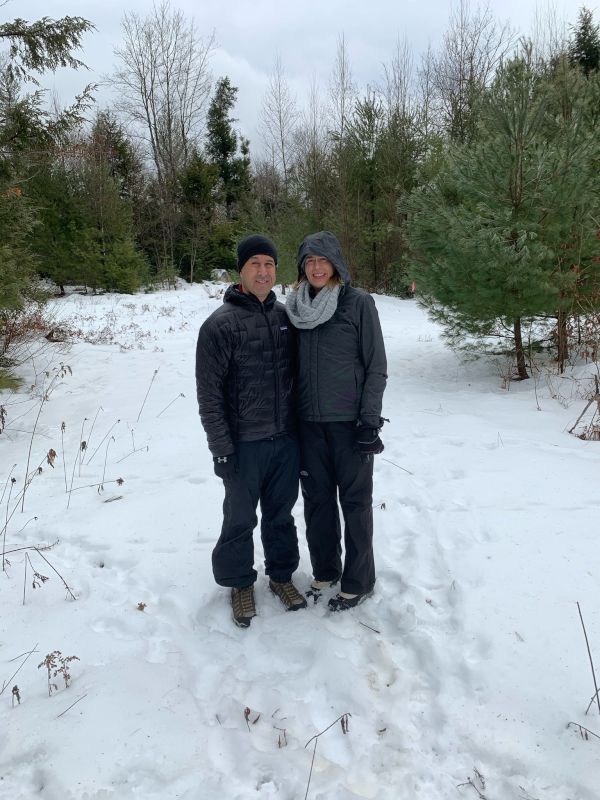 12 / 12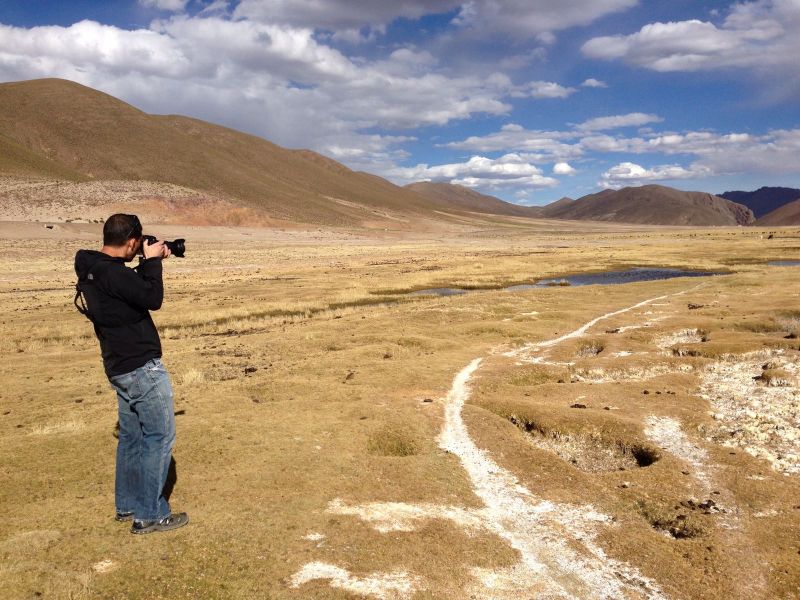 ❮
❯
Our House and Neighborhood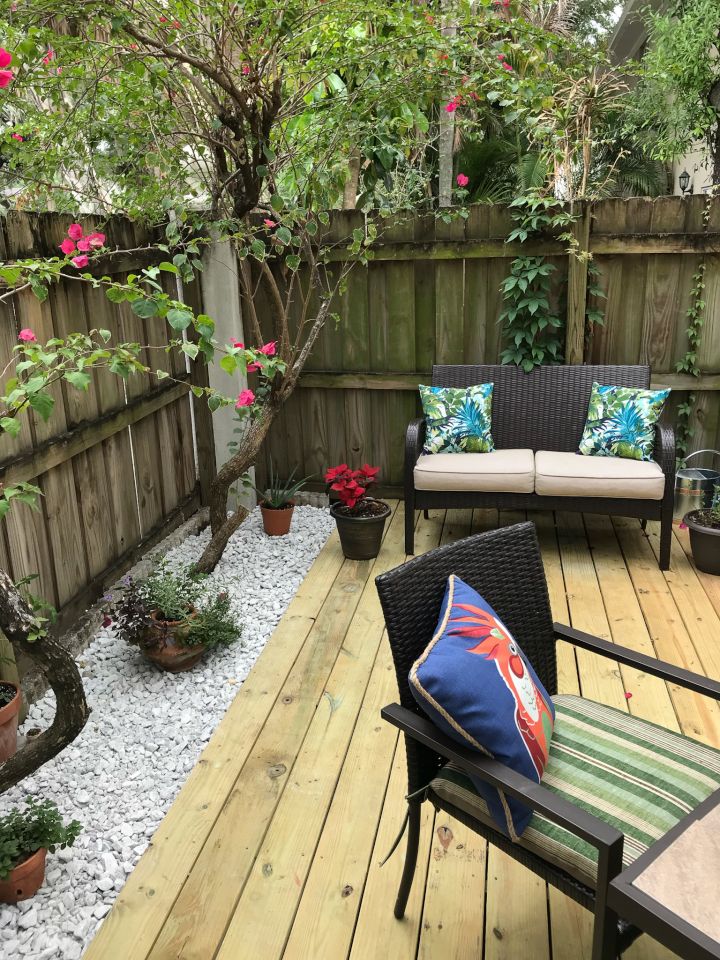 We are so proud of our city! We live in a great neighborhood that has many opportunities for children of all ages. Our city hosts numerous festivals, concerts, fairs, and parades every year. We have an annual Pirate Festival where everyone dresses up in pirate gear. There is a children's parade with activities and games for children of all ages. The beach is only half an hour away from home. We are also situated near parks, playgrounds, and a variety of sports complexes. There are countless children's museums, amusement parks, and attractions. There is something going on every weekend. The hardest part is deciding what to do first!
We live in a good area for education. Several highly ranked elementary, middle, and high schools are in our area. We see families walking their children to school each morning. It is a safe and happy neighborhood. Our neighbors are also very friendly. The couple next door had a baby this past year so there is a playmate close by.
Our home is small, but cozy. It is a two-floor condo with a small patio where we garden. The ground floor is an open model giving it a modern feel. Our favorite room is now Glenn's office. In the morning, sunlight shines in through the window, creating a warm and pleasant glow. We plan to make this room the nursery.
Our Extended Families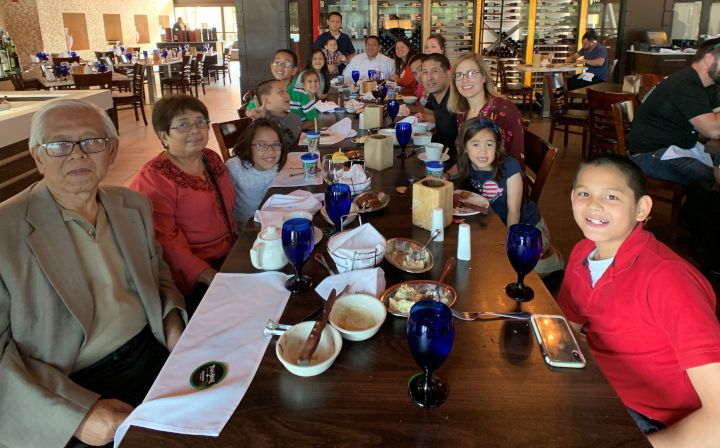 Our families are extremely excited about our plans to adopt. Melissa had to tell her father and two sisters over the phone because they live far away, but they were delighted. Her father wants to know when we are going to bring the baby to visit. Melissa's sisters, brother-in-law, nephew, and niece are betting on if the baby will be a boy or a girl. Melissa's sisters are planning to visit and help out when the baby first arrives. The usual trips at Christmas and summer vacation are not enough. They want to see the baby sooner!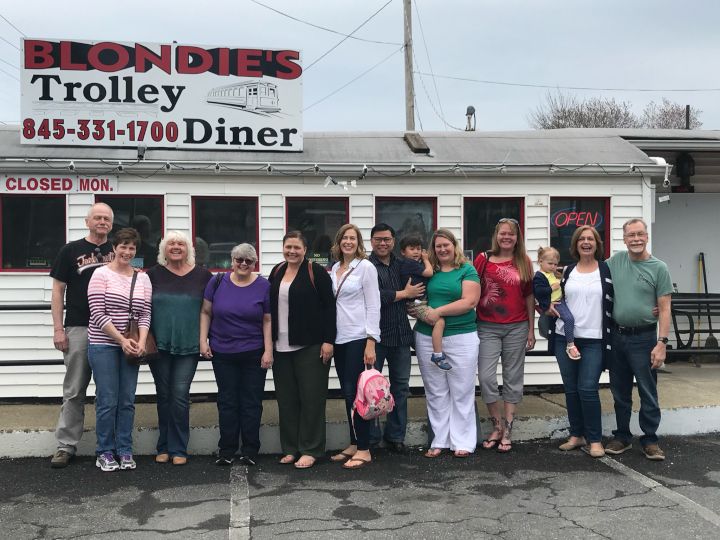 We were able to tell the rest of the family in person because they live close by. Melissa's mother and stepfather are already planning the baby shower. Glenn's parents want to know when the baby will arrive and if the baby will be able to go on the family trip to the Philippines next year. Glenn's two brothers and their wives are happy for us, but their ten children are the ones with all the questions. They are so excited about having another cousin and want to know everything about them. They are already planning the games they will play with the baby at our monthly family party. There are so many family members on Glenn's side that we celebrate all the birthdays and holidays each month at one party. There is always a ton of food and multiple desserts including the kids' favorite, Lola's babinka.
From Us to You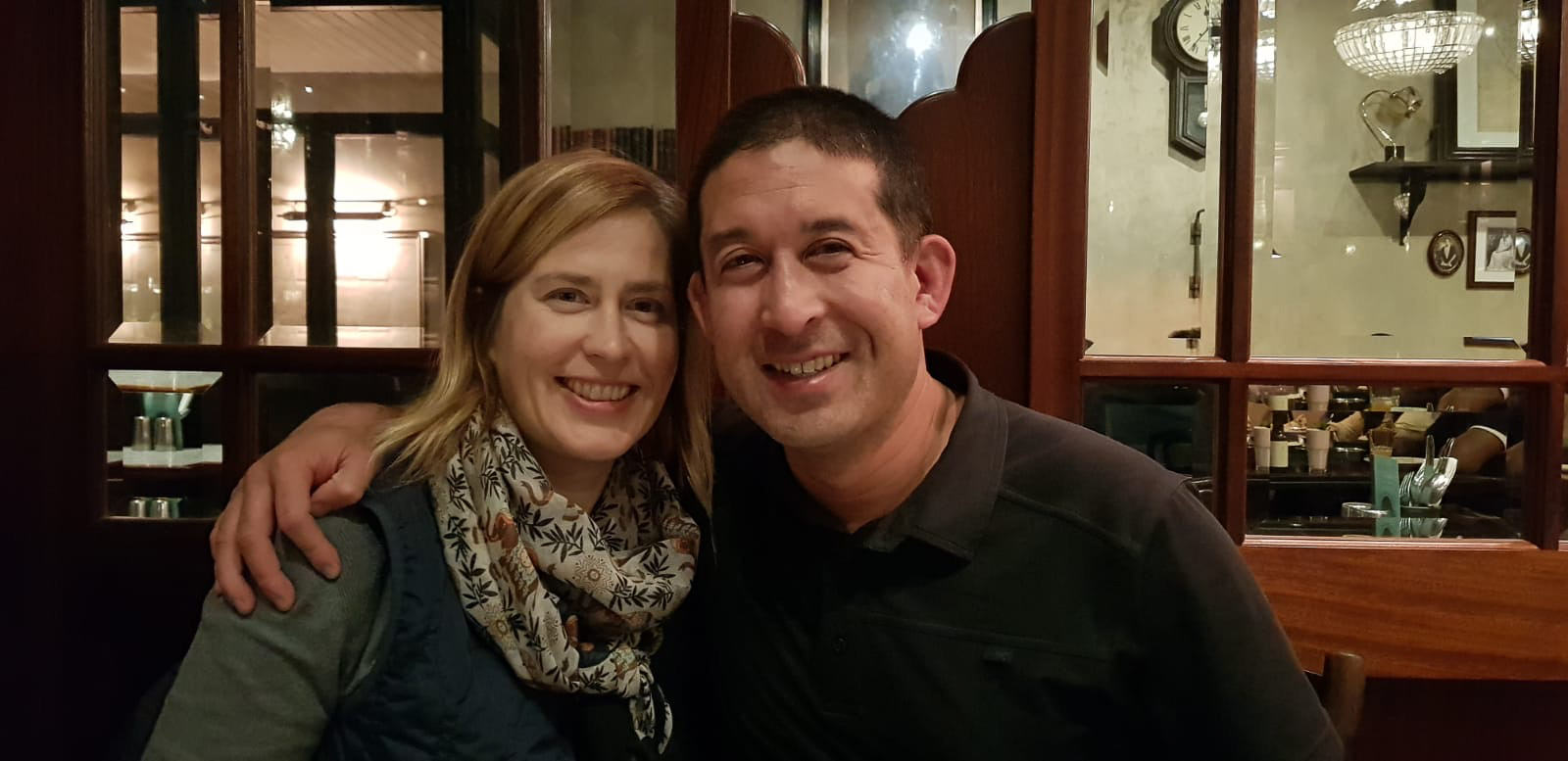 We want to start by thanking you for giving us this opportunity. Without you, our chances of having a family would be greatly limited. We can only imagine what a difficult choice this will be, and we hope that you will choose us to raise your child. We will forever be grateful to you for our future family.
Our home is happy and heart filled. We laugh together a lot. Our senses of humor are what we first noticed about each other when we met four years ago. Melissa first noticed that Glenn was quick-witted and kind. Glenn also thought Melissa was funny and liked that she had traveled. We spent about two weeks getting to know each other when Glenn left on a month-long trip to Asia. It was sad to see him go, but the timing was perfect since Melissa was in the last month of an intense, dietetic internship program. Glenn returned a week before Melissa's graduation, and we picked up where we left off. Although, we are both independent people, we found ourselves spending every free moment together. We married two years later, with little ceremony, at our city hall. We still laugh together every day and now travel together instead of solo.
We are both close to our parents, siblings, and extended families. Our families mirror one another. Glenn is one of three boys and Melissa is one of three girls. Holidays are always loud with many people talking and laughing at the same time. It is a fun atmosphere for a child. So many of our favorite childhood memories revolve around family reunions, holidays, and playing with our siblings and cousins. We want your child to experience this warm, joyful family atmosphere.
After discovering that natural birth was not possible for us, we talked about alternatives. Adoption was the only avenue that we were genuinely excited about. Our families are thrilled about the adoption and adding a new family member. They have been supportive throughout the process, offering to help where they can. If you decide to choose us, your baby will have compassionate parents and a large extended family that will love and care for them always.
In addition to the benefits of our supportive families, our city is a great place to raise a child. We live in one of the best school districts in the state. We also have some of the best universities in the country. Education is important to us. Melissa was a Spanish teacher before she became a dietitian and Glenn has two degrees, one in Psychology and the other in Information Science. We want to give your child the best education and as many opportunities as possible.
We have plenty of fun things for a child to do in our city. We live close to the beach. We belong to a gym that has pools and provides children's swim lessons. Our community has beautiful murals and outdoor art. There are arts and craft opportunities for children provided by local artists and museums. Every weekend has multiple shows, concerts, or sporting events to choose from. We love to experience all that our city has to offer, and we plan something most weekends. Your child will experience diverse activities, hopefully finding something they feel passionate about.
We want only the best for your child and hope to raise them with opportunities, love, and laughter. It is important to us that children grow up with understanding and honesty. This is one reason why we chose open adoption. It is up to you how much contact you want to have after the adoption takes place. We are open to letters, pictures, and updates. We are used to traveling and could plan a visit if you are interested. Our top priority is the child. We want the best for your child, and we want them to have as many opportunities as possible.
We will be thinking about you during this difficult decision. We look forward to talking with you about adopting your child.
With kind regards,
Glenn & Melissa
Favorites
Actor
Paul Rudd
Jason Bateman
Actress
Jennifer Aniston
Nicole Kidman
Author
Dan Brown
Isabel Allende
Book
Once a Runner
The House of Spirits
Candy Bar
Hershey's Milk Chocolate Bar
Twix
Cartoon
Calvin and Hobbes
Garfield
Childhood Memory
Watching Saturday morning cartoons
Helping my father build my childhood home
Childhood Toy
Lego
My stuffed bear who I cleverly named "Bear"
Children's Book
Oh, the Places You'll Go!
Green Eggs and Ham by Dr. Seuss
Classic Movie
The Adventures of Robin Hood
The Breakfast Club
Day of Week
Friday
Saturday
Dessert
Cheesecake
Ice Cream
Disney Movie
Toy Story
The Aristocats
Dream Car
Porsche 911
Mazda Miata
Dream Job
Travel Photographer
Diplomat
Dream Vacation
Antarctica
Russia
Family Activity
Family Dinners
Traveling together
Flower / Plant
Tulips
Daisy
Form of Exercise
Cycling
Yoga
Game
Balderdash
Battle Ship
Hobby
Photography
Gardening
Holiday
Christmas
Christmas
Holiday Song
Do They Know It's Christmas?
Rudolph the Red Nosed Reindeer
Holiday Tradition
Spending time with family and friends
Decorating the Christmas Tree
Ice Cream
Ben & Jerry's Chunky Monkey
Mint Chocolate Chip
Junk Food
Doughnuts
Smart Food popcorn
Leisure Activity
Hiking/walking
Reading or watching TV
Magazine
Outside
Health or Bon Appetite
Memory with a Child
Playing hide and go-seek with my nieces and nephews
Playing Tag with my niece and nephew
Memory with Spouse
Traveling in Europe
Our first trip together to Sweden.
Movie
Return of the Jedi
Little Miss Sunshine
Movie Munchie
Popcorn
Popcorn
Movie Quote
May the Force be with you.
"Toto, I've a feeling we're not in Kansas anymore." The Wizard of Oz
Movie Type
Comedy
Comedy, Drama, Horror- I love them all!
Musical Group
U2
Creedence Clearwater Revival
Nursery Rhyme
Twinkle, Twinkle Little Star
Itsy Bitsy Spider
Olympic Event
Track and Field
Gymnastics in the Summer and Alpine Skiing in the Winter
Personal Hero
Mahatma Gandhi
Amelia Earhart
Play
Romeo and Juliet
The Scarlet Letter
Poet
Robert Frost
Pablo Neruda
Quality about my Spouse
Sense of Humor
Sense of Humor
Quote
Live as if you were to die tomorrow. Learn as if you were to live forever. - Mahatma Gandhi
Life is what happens when you are busy making other plans by John Lennon
Restaurant
First Watch
First Watch
Sandwich
Shrimp Po'Boy
Turkey Club
Scripture
Hatred stirs up strife, but love covers all offenses, Proverb 10:12
Shopping Store
REI or Nordstrom
Banana Republic
Song
Take Me Home, Country Roads
Sweet Home Alabama by Lynyrd Skynyrd
Sport to Play
Table Tennis
Field Hockey
Sport to Watch
College Football
Soccer
Sports Star
Greg Lemond
Simone Biles
Sports Team
Florida Gators
Tampa Bay Lightning
Subject in School
History
Social Studies
Superhero
Spiderman
Captain Marvel
Thing to Cook
Steak, eggs
I love to bake cookies
Time of Day
Evening
Mornings
Tradition
Family birthday get togethers
Decorating the Christmas Tree
TV Show
The Office
Breaking Bad
TV Show Character
Michael Scott
Fiona Gallagher from Shameless
Type of Music
80's and 90's
Classic Rock
Vacation Spot
New York City
Brazil
Video Game
Pole Position
Sonic the Hedgehog