1-800-ADOPTION
Thank you for viewing our profile
If you would like to learn more about us, please call 1-800-ADOPTION (2367846), fill out the form at the bottom of our on-line profile page, or email us at bp_information@americanadoptions.com.
To revisit our on-line profile page and view our profile video at American Adoptions, simply use your mobile phone to scan the QR code on the right. We are looking forward to hearing from you!
Kenny & Cora
We're honored you're reading our profile. Thank you. When we married, we knew having a family would be our greatest joy. Sharing our love of life, values and being role models to our children is what we so very much want for the meaning of our lives. We hope you choose us and help us with our journey in becoming parents.
About Us
Job
Fire Sprinkler Fitter Foreman
Brand Manager
Education
Professional/Vocational Training
Bachelor's Degree in Entrepreneurship
Relationship
Legally Married
Our Favorite Vacation Spot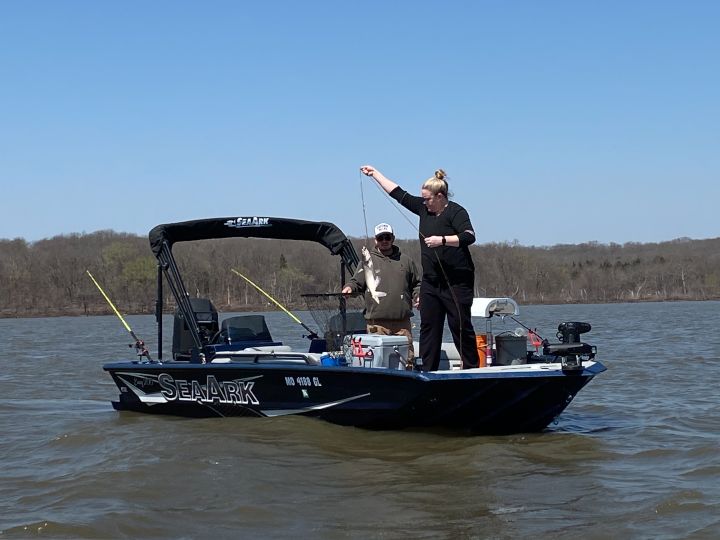 Our weekend retreat is our lake house in a small community with other family members and friends. We have been a part of this place for three generations, and we take pride in the relationships we have formed with the people in our community. Our place is off the beaten path and full of people that enjoy spending time together and would do anything for one another. Cora is the event planner here and we enjoy getting together for chili cook-offs, fishing tournaments, holiday extravaganzas and so much more. We have a boat and enjoy fishing, swimming and, of course, a big fish fry that comes from the day's catch. The lake house has outdoor picnic tables and a big fire pit with seats for roasting marshmallows and making s'mores. We have a golf cart to roam through the woods to collect morel mushrooms and ride down to the water to watch the sunsets. In the fall, we enjoy the season's changing leaves and the beauty of nature. It's a magical place that's made even more special by our siblings and other close friends that have small houses there too.
Qualities We Love, Admire and Respect in Each Other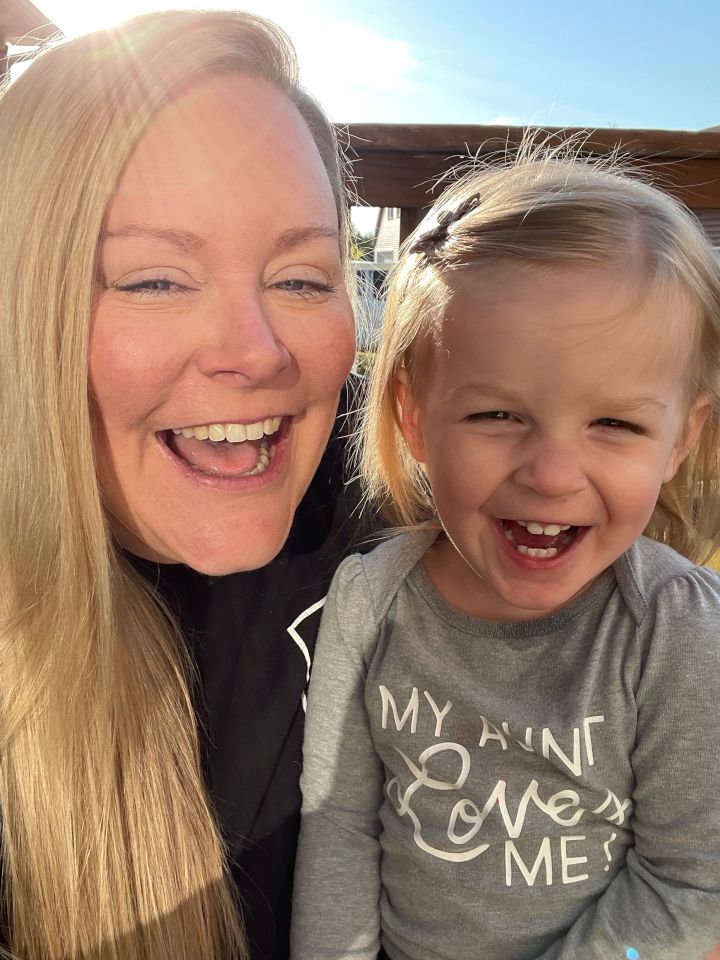 We share so many of the same values, work ethic, community spirit and love of helping friends.
Cora is very kind and generous and is always there for anyone in need. She helped her sister and cousin through long and arduous cancer treatments, lending a hand wherever needed, starting a fundraiser to help cover meals for her sister's family and, most importantly, taking care of her cousin's newborn baby. Little Lilly, Cora's cousin's baby, has grown up with Cora teaching her to be curious and surprised with the little joys in life.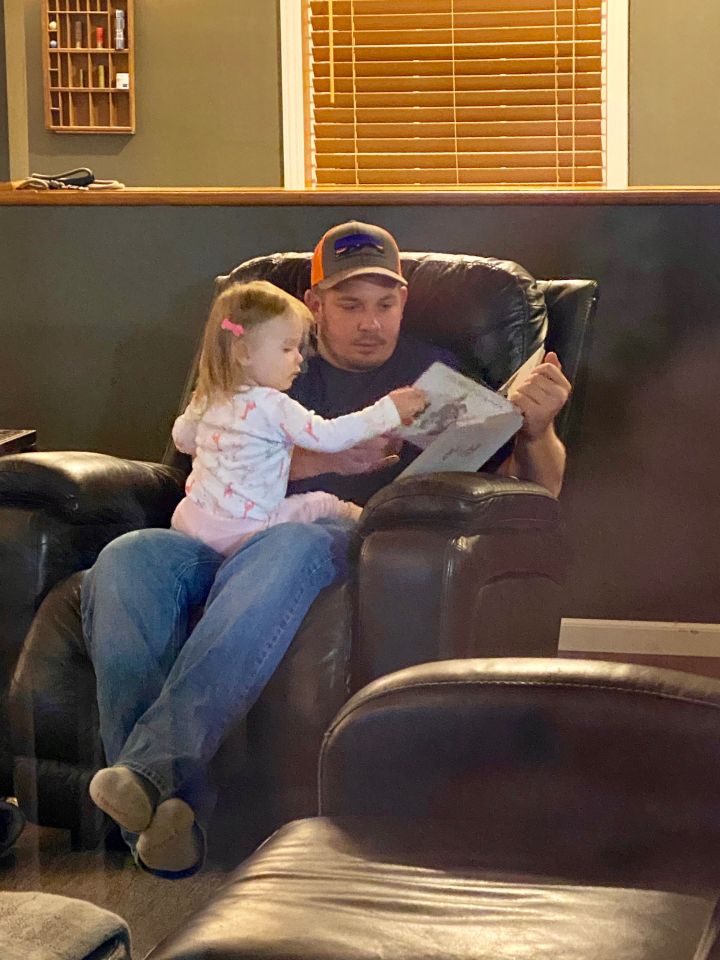 Kenny's love is like no other. He is patient, caring, dependable, incredibly hardworking and someone you enjoy spending time with. Kenny was instrumental in taking care of the family during these hard times by cooking from the heart and also delivering meals several times a week. Kenny stepped in and played a huge role with sweet Lilly as well by taking her on walks, pushing her in the swing, giving rides in the golf cart, reading books, and giving the most incredible back rubs to put her right to sleep.
Besides our lives being filled with the love for each other, we admire each other's work ethic, dependability, and attitude. Our attitude is to enjoy life, face our problems together and work hard to make a home for ourselves. We find our greatest asset is our commitment to the life we've built together and the years we have ahead.
Our Pets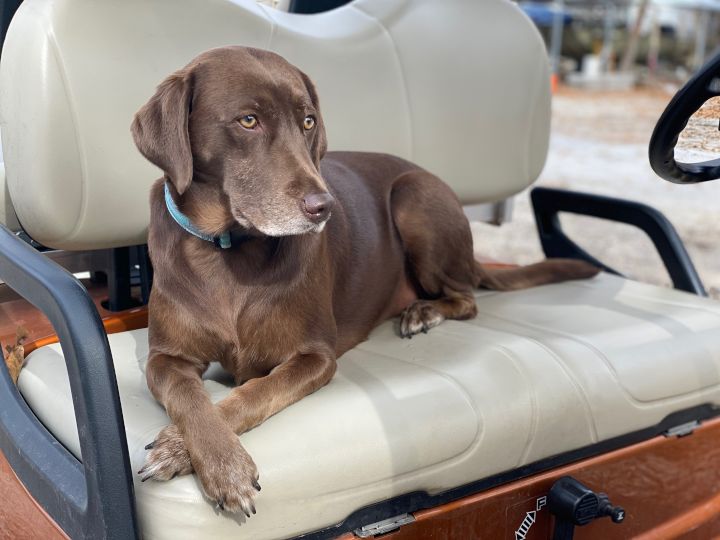 Our ten-acre property has a pond and two big red barns. It's a little oasis for wild animals. From turtles in the pond to the annual migration of geese that nestle in the water on their way south, it is a land of nature with deer and beautiful old trees. Cora grew up here with chickens, ducks, horses, pigs and a cow, and we may again turn it back into a working farm. For now, we have our loving dog, Benelli. She's such a snuggle bug and enjoys when our family comes because they bring their dogs to play, and it becomes a pack of happy wagging tails running around. Animals bring so much to our lives. Whether it's our sweet dog or the animals in nature. We find such joy in looking out the window to see what's roaming our property.
Photos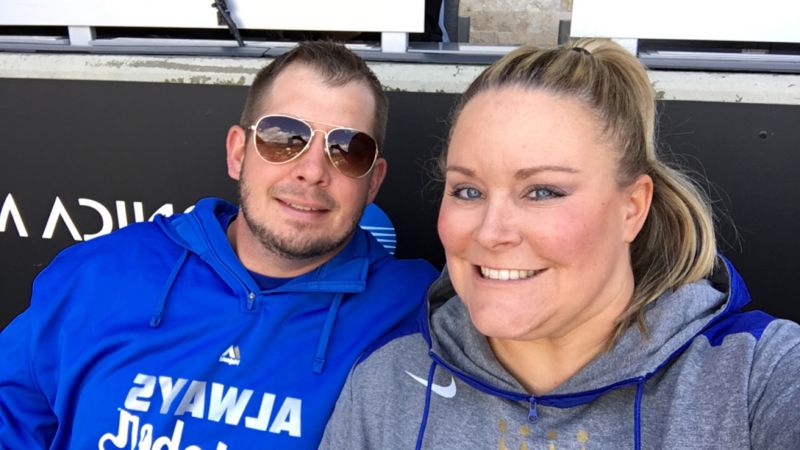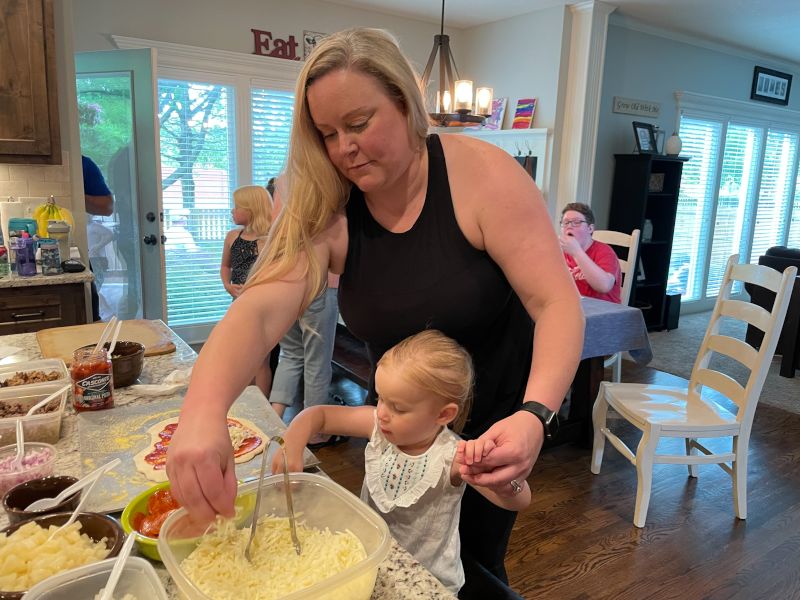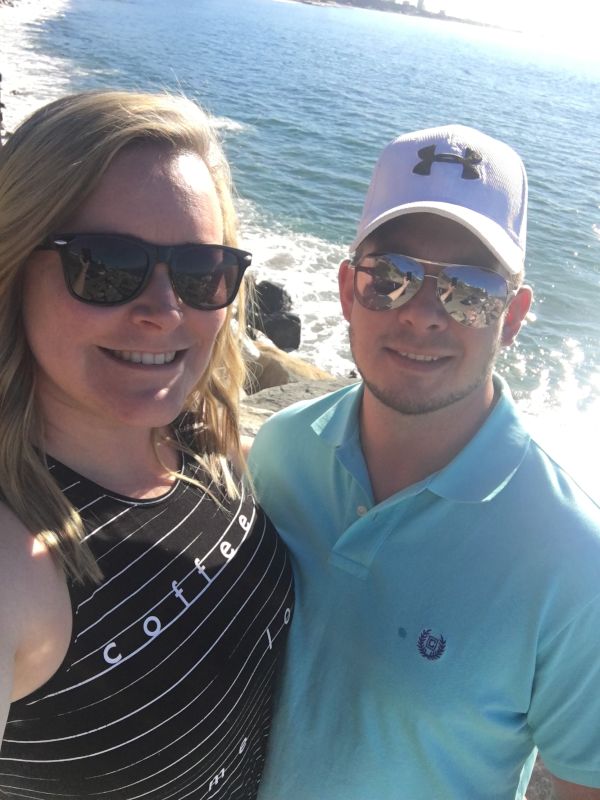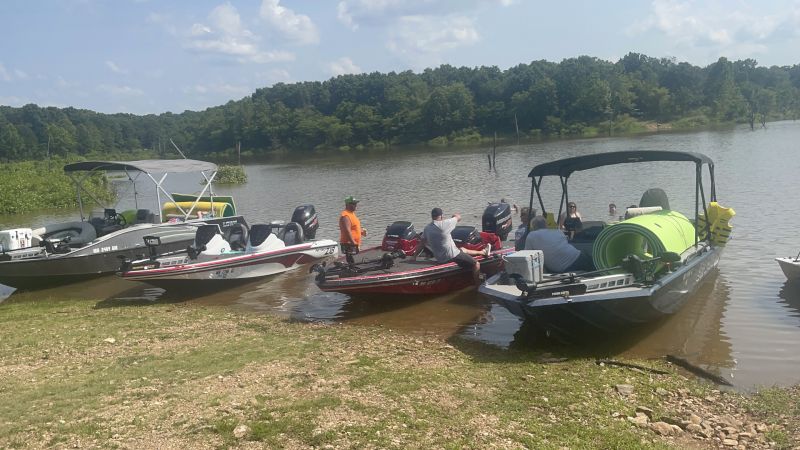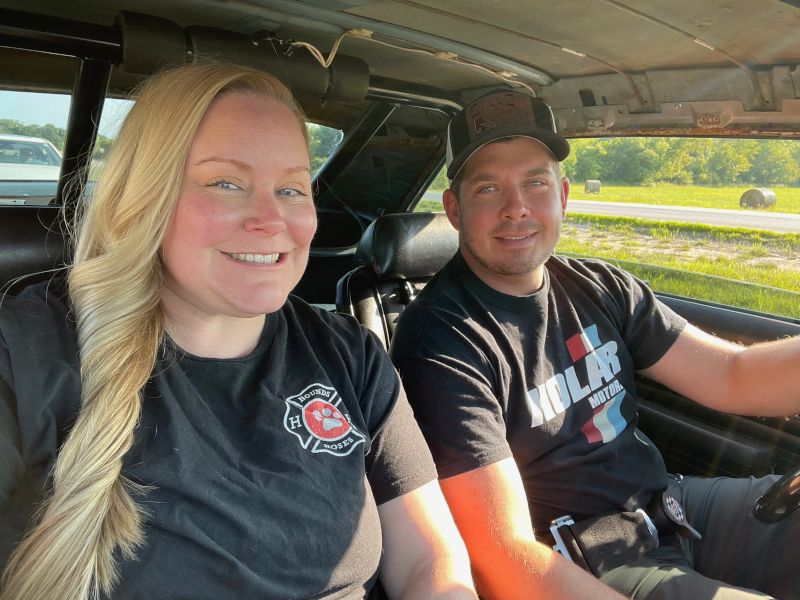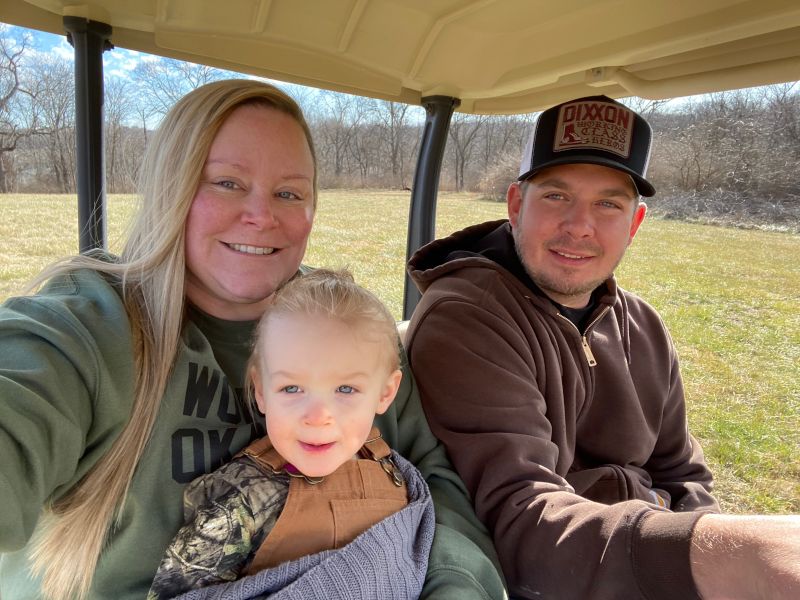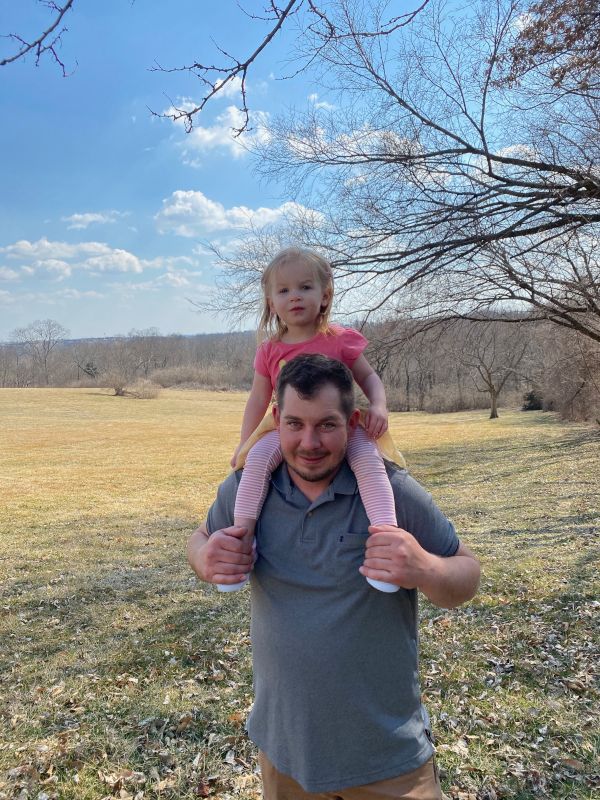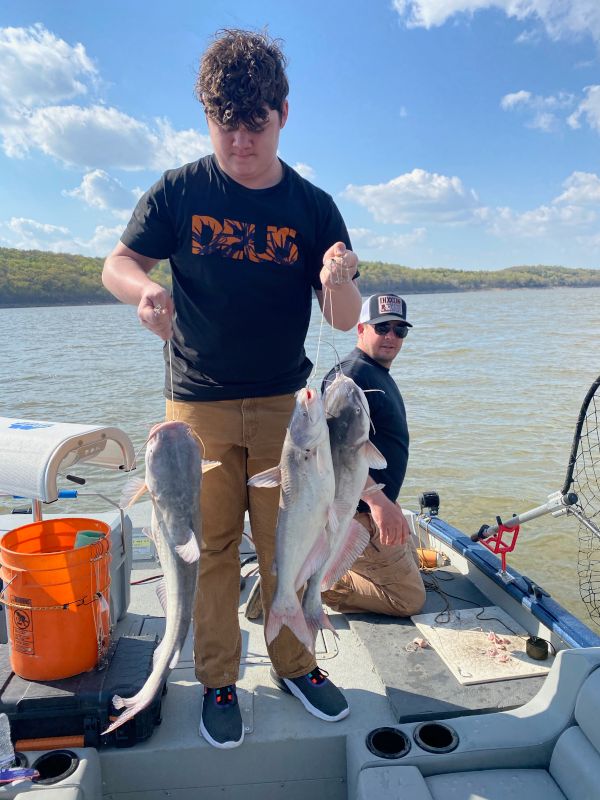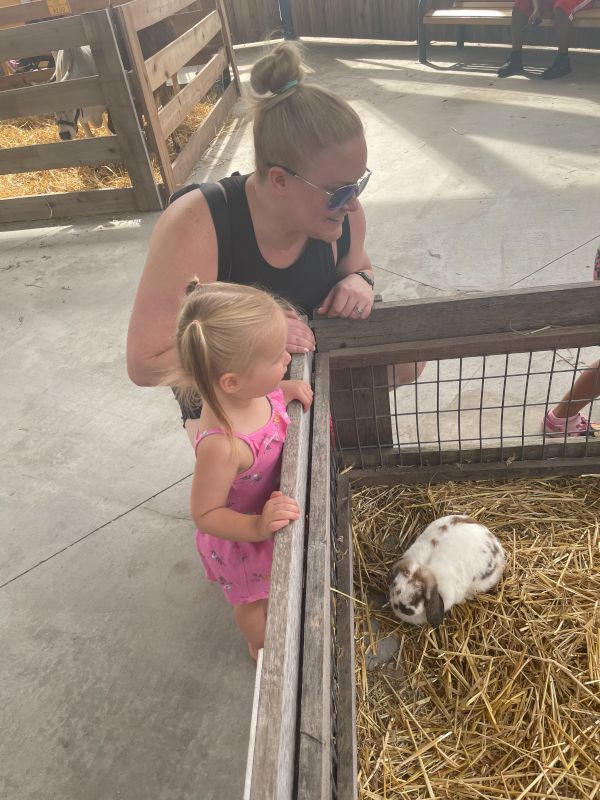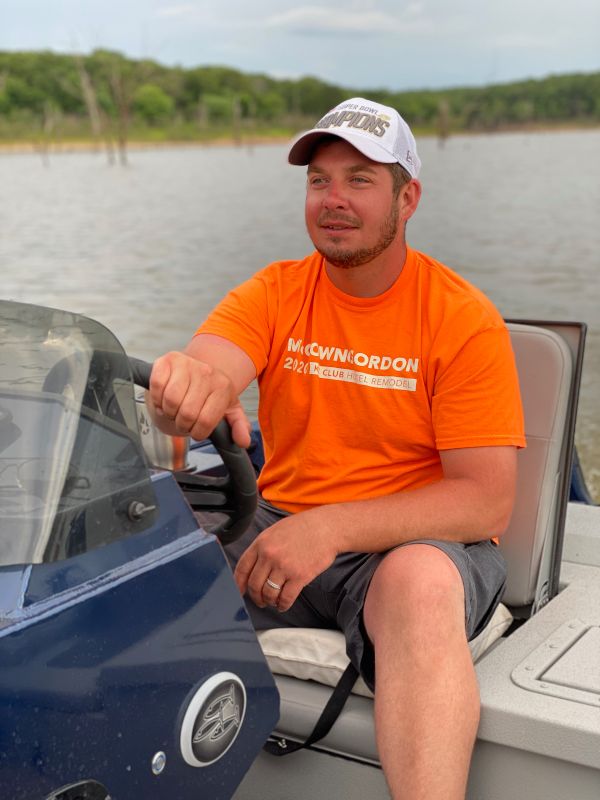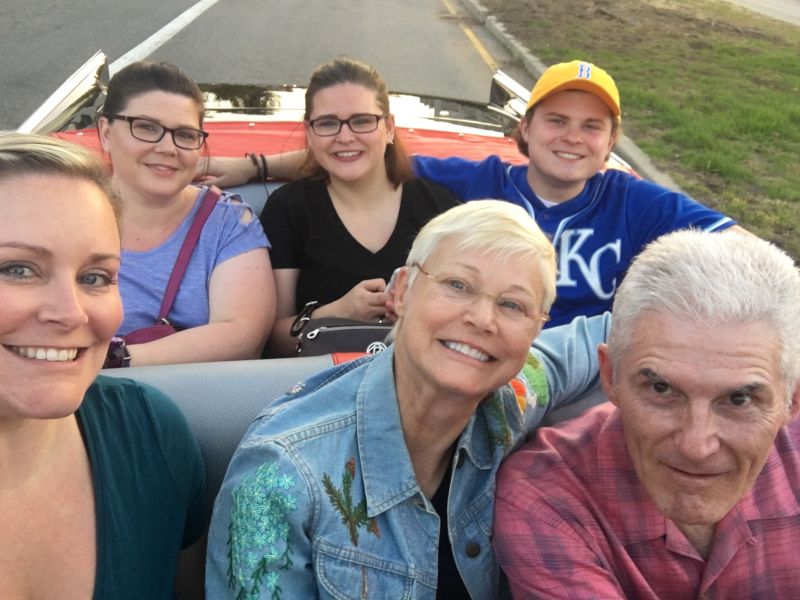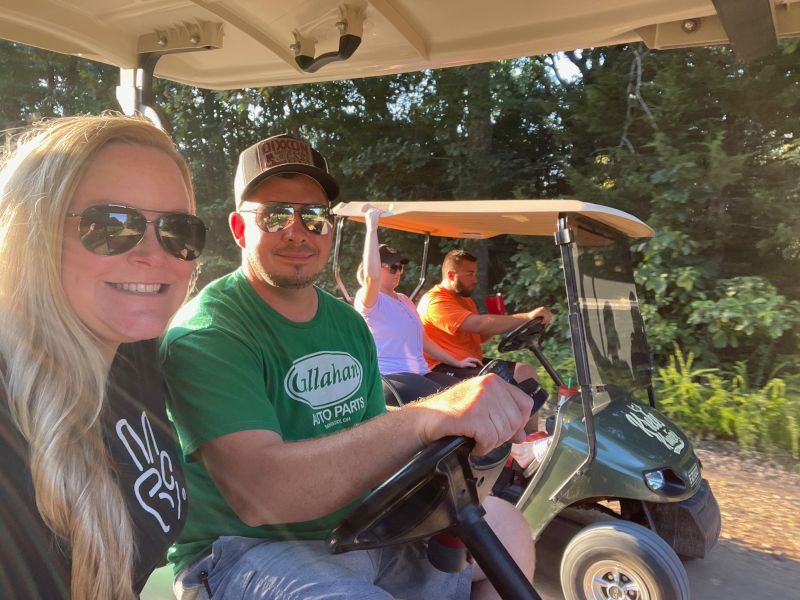 ×
1 / 12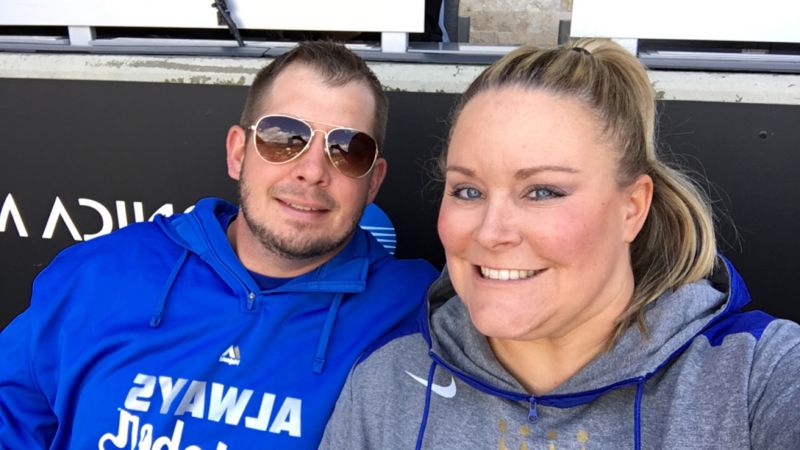 2 / 12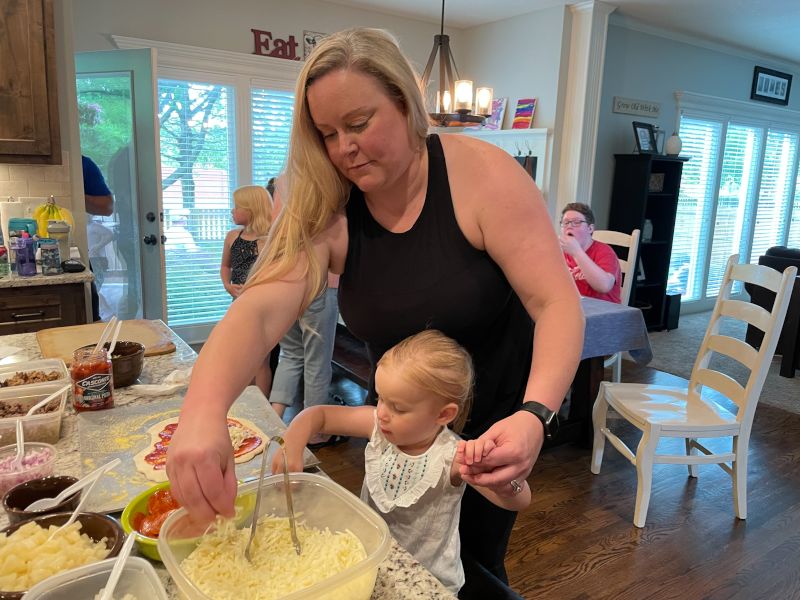 3 / 12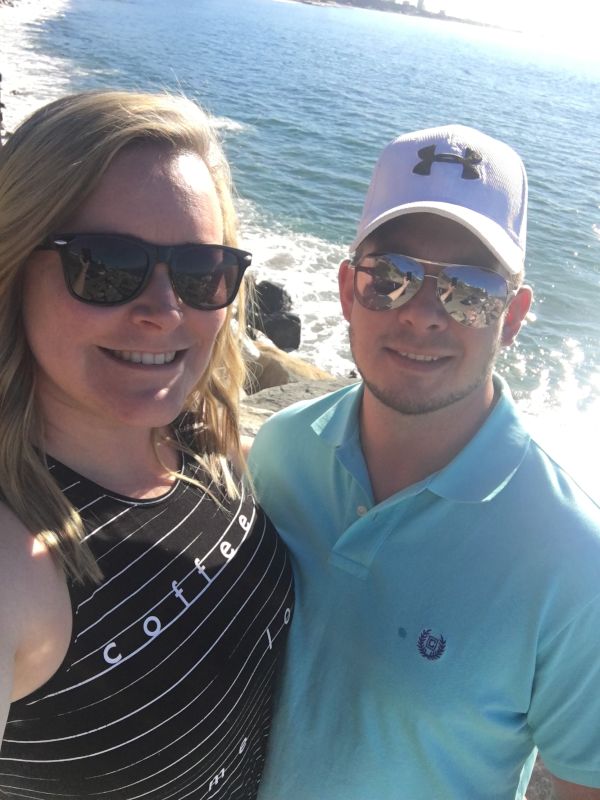 4 / 12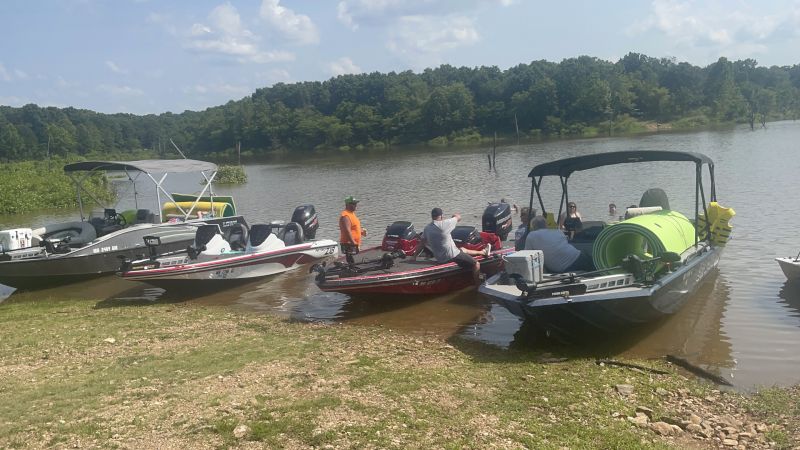 5 / 12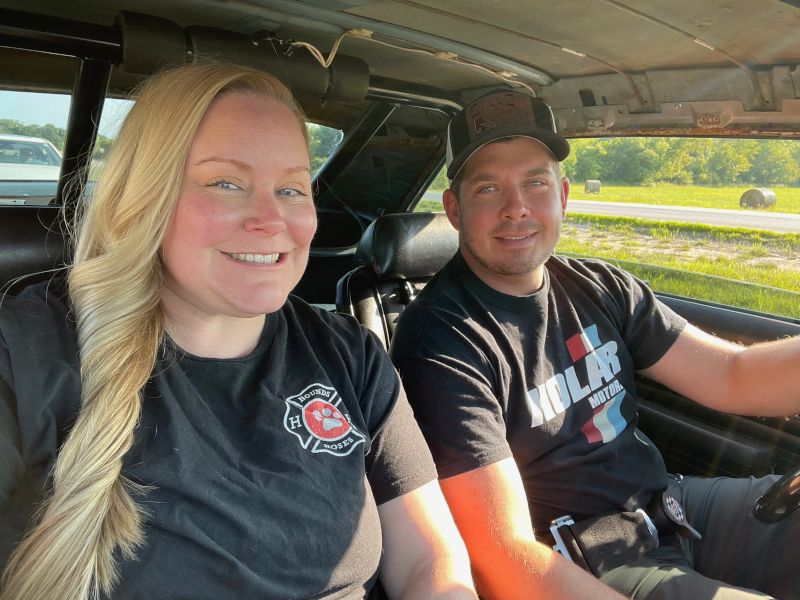 6 / 12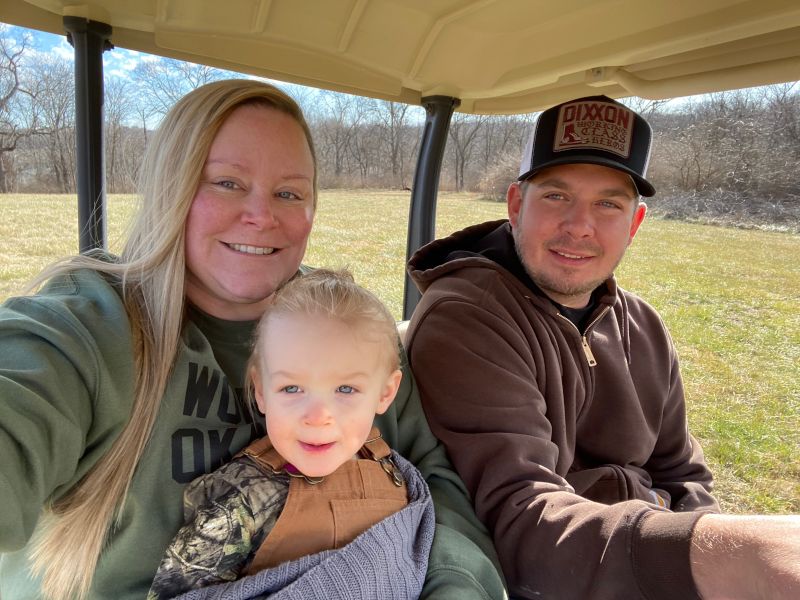 7 / 12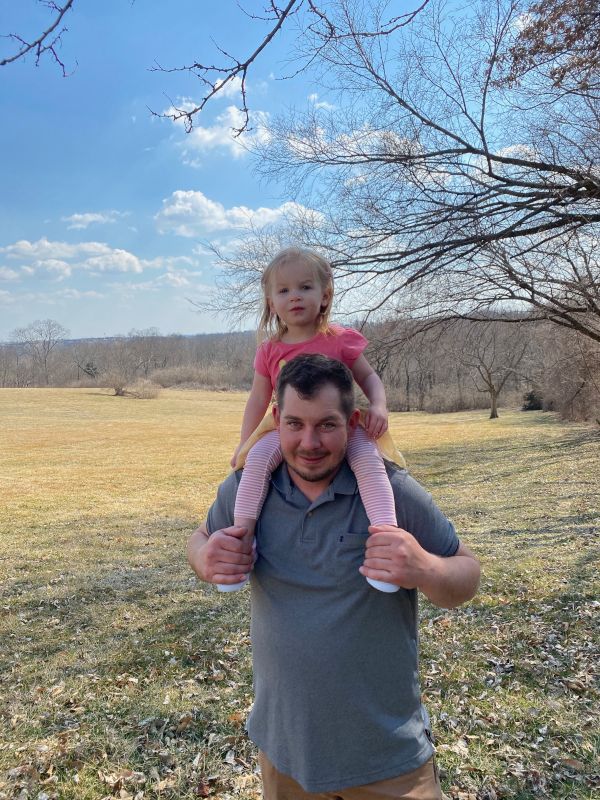 8 / 12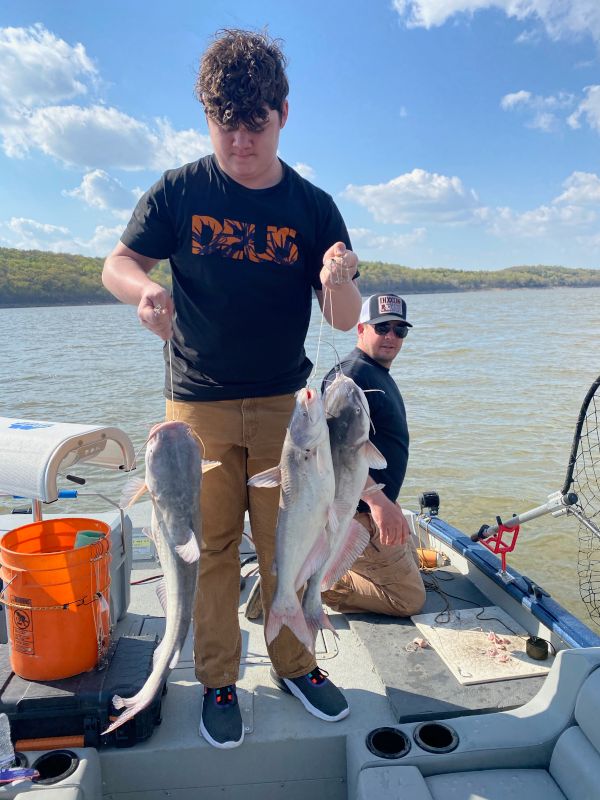 9 / 12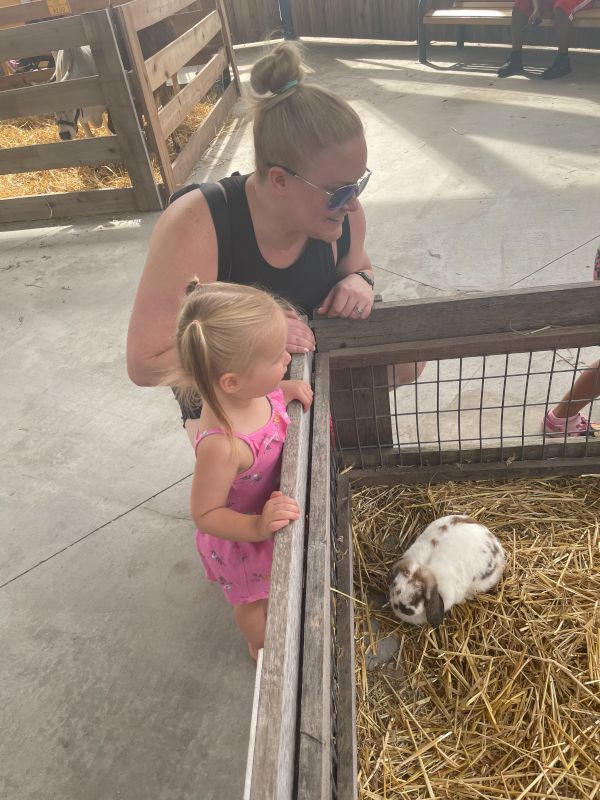 10 / 12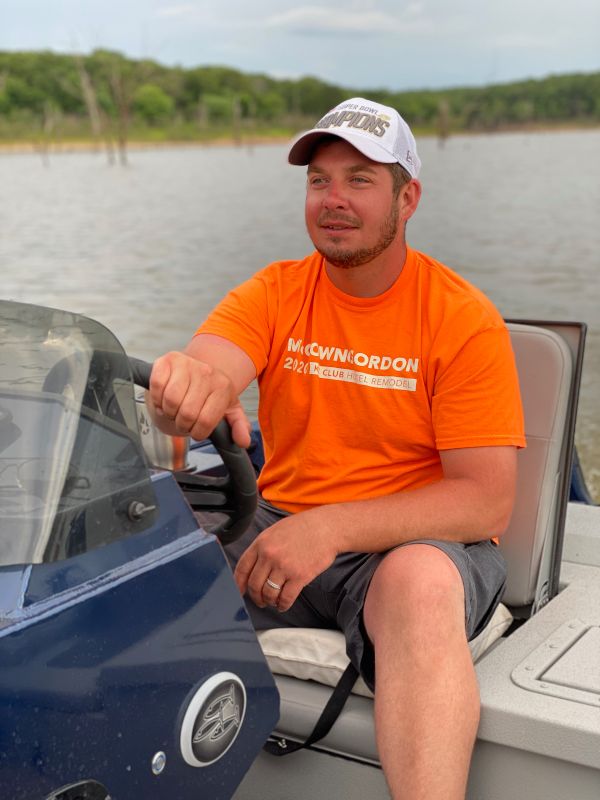 11 / 12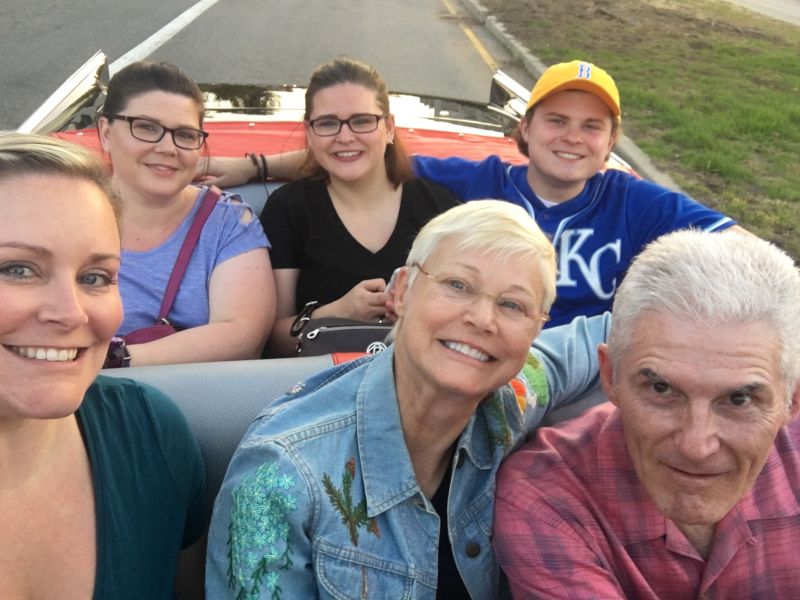 12 / 12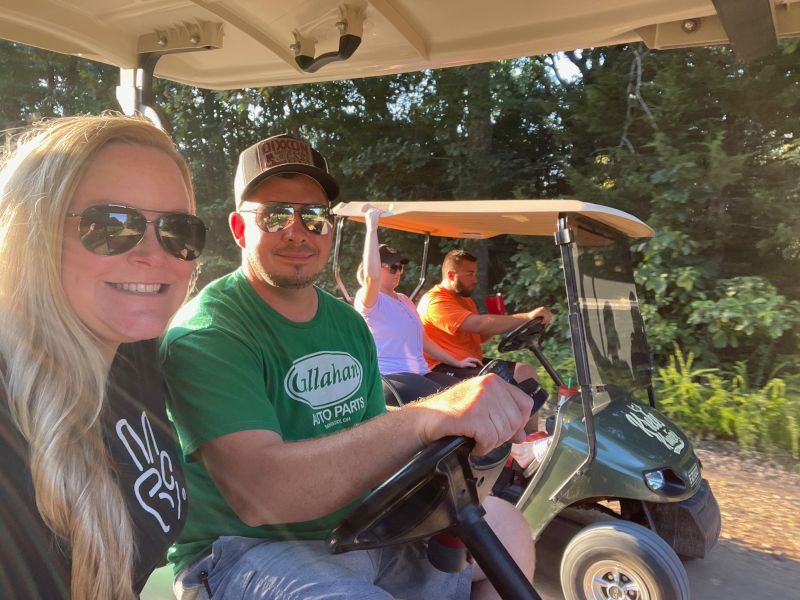 ❮
❯
Our House and Neighborhood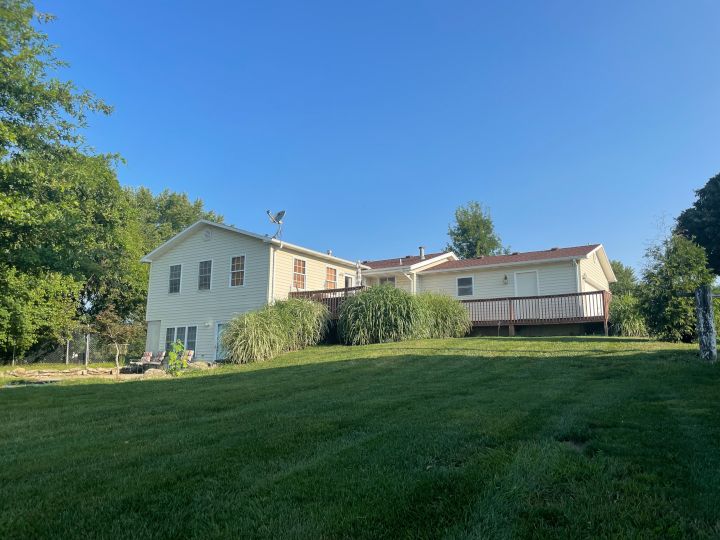 Our home is a very unique place. Cora grew up on this property and we bought it from her parents. Originally, it was a ten-acre working farm, so we have loads of room to roam, fishing in the pond, hiking and exploring the old barn. Over the years, the adjacent farms were developed into housing and the city grew up around us, so we're close to grocery stores, schools, shopping and entertainment. Cora's Dad lives in a small house on the property and when "Grandpa" sits on his porch, our dog, Benelli, enjoys running over to join him for snacks and cuddles. Benelli is a loving dog, great with kids, and enjoys roaming the ten acres and swimming in the pond. Our favorite room in the house is our dining room. Kenny has a passion for cooking and delights in bringing family and friends together to enjoy a good home-cooked meal.
We look forward to raising our children here. This community is our home and has so much to offer. It's about a half-hour drive to the zoo, the world-class museums and the theme parks we went to as children. We are looking forward to making those same great memories with the next generation of our family. Our friends and family are in our hearts and with us on this journey to share our home and community with children we will love and cherish.
Our Extended Families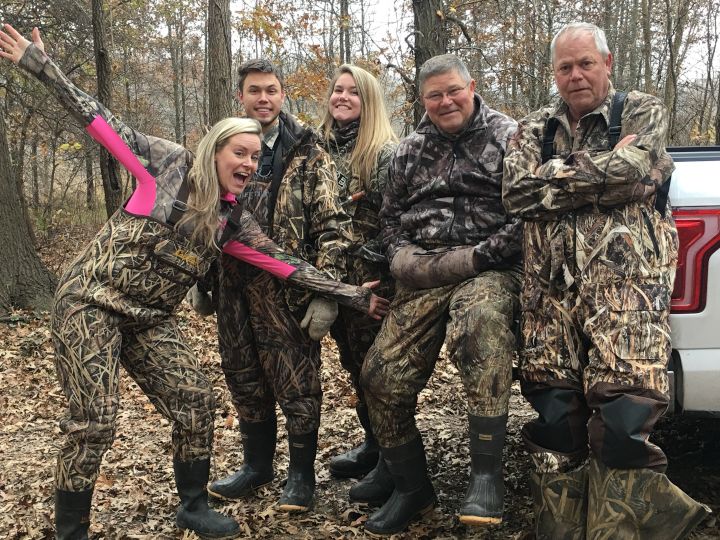 We spend a lot of time with both sides of our family. We have always lived in the same neighborhood as our families – including our grandparents (who have been best friends for over 65 years) and our four siblings and their families. One of our greatest joys is spending time together with our family. On weekends, we all head to our community of lake cabins and spend time fishing, swimming, hunting, riding golf carts, visiting and cooking together.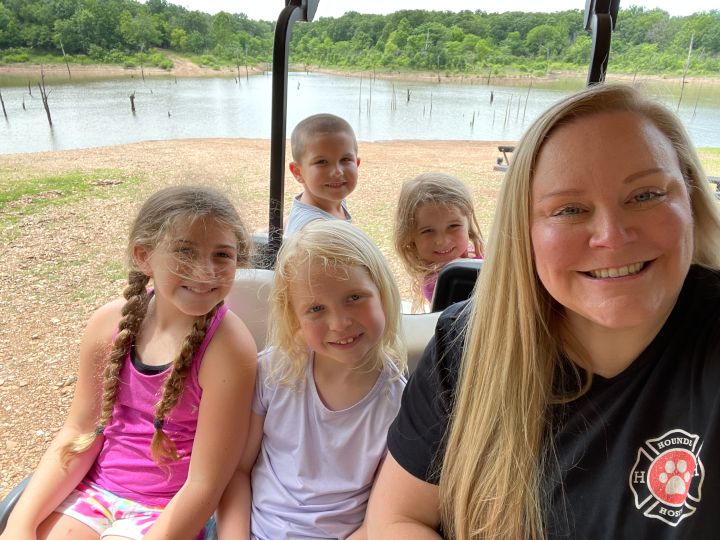 One of our favorite family traditions includes 4th of July fireworks at the lake and the annual fishing tournament.
Our parents are thrilled we've pursued adoption and are so excited to have another grandbaby to spoil. Our nieces and nephews are so looking forward to welcoming a new cousin to join them in sleepovers and family fun. When we announced we've started the adoption process, the excitement, support and love from our family and friends has been overwhelming. They all share our enthusiasm and joy in welcoming a new family member.
From Us to You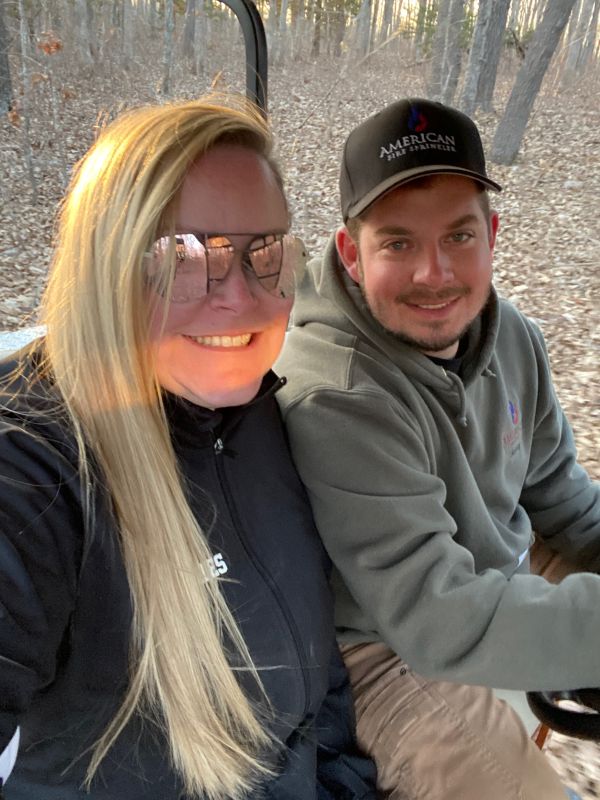 It makes us happy that you are considering us to raise your baby. While we understand the decision to consider an adoption plan is not an easy one, know there won't be a day that will go by without us thinking of you and your decision in choosing us as your baby's parents. We're open to any form of future contact that makes you feel comfortable. Cora enjoys making videos and has a YouTube channel where you could enjoy watching your baby grow throughout the years. We would also love to send you pictures and letters, and when old enough, letters from our child. We invite you to be as much a part of the child's life as you feel comfortable. We would love for our child to know who you are and how much they are loved by all. Most importantly, we want you to know we will love your child. We don't say this lightly. More than any single goal in our life, being a family is the one we hold most dear.
First, we know what it means to be a part of a family. We've been together over 21 years and married for over 15 years. Cora's parents have 10 siblings between them, and she grew up spending lots of time with her grandparents, aunts, uncles and cousins. Cora has a unique way of connecting with kids and always finds a way to get through to them. When there is a group of kids at a family function, you know where Cora's going to be.
Kenny, too, is so very close to his family. Kenny spent weekends with his grandfather and father out in nature hunting and fishing. Kenny loves being Uncle Kenny to his sister's two boys. He's been a role model for his nephews, carrying on the family traditions of fishing, learning to use tools, exploring nature, and enjoyed supporting them in boy scouts as Kenny was an eagle scout. The boys also share Kenny's love of cooking. Their favorite thing to cook together is pancakes, bacon and eggs. Kenny is always ready to help and is the go-to fix-it guy for all the family's needs.
This close family connection is so rare in today's world. Both families were built on love, commitment, sharing time and humor. The family dinner table is not only layered with home-cooked food, it is also filled with lots of stories, laughter and love. We both feel so blessed to have all that we do. We know how lucky we are to be a part of this family.
Second, we know what it means to be parents. We have prepared our lives to focus on our child's upbringing. We knew when we bought our farm that this would make for an ideal child's playground, complete with a treehouse and swing. We knew this house would be where we grew to be grandparents ourselves and be our family home for life. We know being parents starts with love. We've fashioned our lives, careers, and work ethics to show our children our values as contributing members to better our community. We've had great role models from our grandparents and parents, and we know our love and dedication to each other is our strongest asset.
We promise you we will always love and be committed to your child. To mentor them to be the best person they can be, accept them for what they are, and show them the joy of being a part of a family. Now and in the future, we are committed to always being there for your child. Even as an adult, they'll always have a safe place to land and know they are home.
Third, we know the sacrifice you are considering making. We want to thank you for reading our profile. We hope you've learned enough about us to say yes, believe in us and choose us to be the parents of your child. We can only imagine the gravity of the decision you've faced, and words cannot express our compassion for you. From the bottom of our hearts, we know the sacrifice you are making and hope you choose us.
Thank you,
Kenny & Cora
Favorites
Childhood Memory
Fishing with Dad
Going to the lake with the family
Classic Movie
Caddy Shack
Christmas Vacation
Day of Week
Saturday
Saturday
Dream Job
Fishing guide
Stay at home Mom
Family Activity
Boating on the lake
Fishing together
Food
Home cooked steak
Anything Kenny cooks!!!
Holiday
4th of July
4th of July
Holiday Tradition
Fireworks on the 4th of July
Duck Hunting Thanksgiving morning
Ice Cream
Reese's Pieces
Cookie Dough
Leisure Activity
Fishing
Trap shooting
Memory with a Child
Spending time teaching our nieces & nephews to cook
Slumber parties with any or all of my nieces or nephews!
Memory with Spouse
Night fishing on our boat under the stars!
Late night golf cart rides around the lake
Quality about my Spouse
Since of humor
Patient
Sports Team
Kansas City Chiefs
KC Chiefs
Thing to Cook
Steak Dinner
Pancakes with the kids
Tradition
Hunting with family
Hosting the annual catfish tournament at our lake place
Vacation Spot
Truman Lake
Truman Lake