1-800-ADOPTION
Thank you for viewing our profile
If you would like to learn more about us, please call 1-800-ADOPTION (2367846), fill out the form at the bottom of our on-line profile page, or email us at bp_information@americanadoptions.com.
To revisit our on-line profile page and view our profile video at American Adoptions, simply use your mobile phone to scan the QR code on the right. We are looking forward to hearing from you!
Adam & Renee
Thank you for your interest in our family. We hope that our profile will give you insight into our daily lives. Adoption means the world to us, and it has brought so much joy into our lives. We adopted our son in 2019, and two of our closest friends are adopted. Adoption has truly changed our lives for the better, and we look forward to growing our family further.
About Us
Job
Rail Design Manager
Transportation Manager
Education
Bachelor's Degree in Civil Engineering
Bachelor's Degree in Sociology
Relationship
Legally Married
Our Favorite Vacation Spot
Our current favorite place to get away is Adam's parents' lake house. It's a great place to get away with our son because we get to see family, and there are plenty of things for adults and kids to do together.
During the summer we go for rides on the boat, fish off the dock, take the kayaks out, and walk around on many trails that are located around the lake. We spent a few days just last summer swimming in the lake, and it was also our son's first time being on a boat. During the winter, the lake looks beautiful covered in snow, and we spent last Christmas celebrating there. We also took our son out on the icy lake and let him slide around with us.
We look forward to making many memories there with our kids, and we know the grandparents are always excited to have visitors. We always look forward to a get-away there and wish we could get out there more often.
Our Pets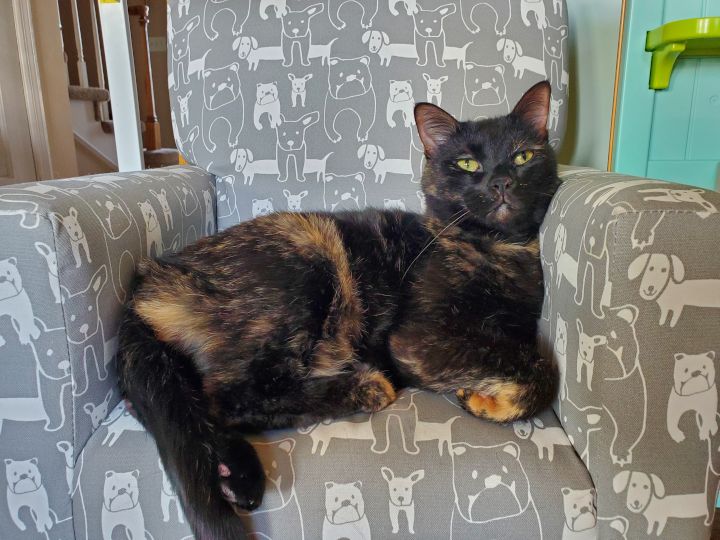 We have a dog named Nero, and a cat named Pepsi. Our pets are very important to us, and they are an important part of our family. Our son loves both of them as well, and we have been working to teach him how to be gentle and kind to our pets.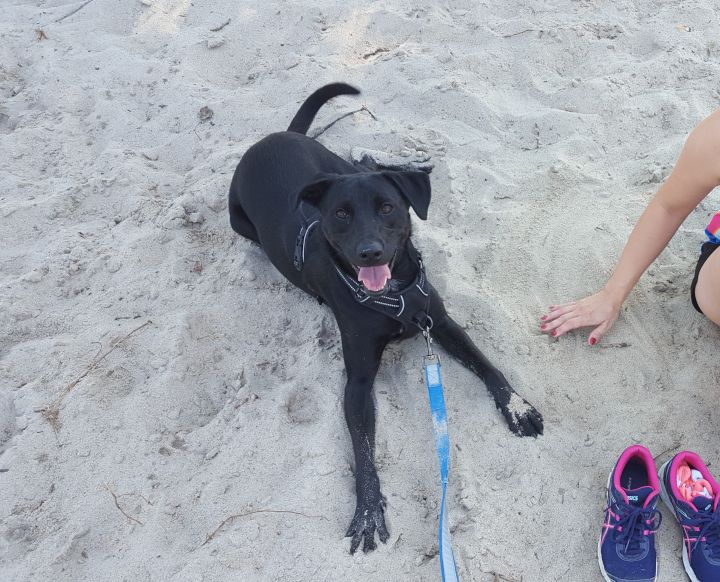 Adam found Pepsi at an animal rescue, and he picked her because she got along perfectly with his previous dog. Pepsi, just like most cats, is very picky about the people she chooses to love, but she loves us (and she thinks the dog isn't bad either). She really loves Adam, and she is especially affectionate and bonded with him. Sometimes Renee gets lucky, and she also gets a few good kitty cuddles!
Nero was found in the wild by a rescue agency, and came to us when he was 3 months old. He is a very gentle black lab mix. We adopted him together about a year before we got married. Adam was always more of a cat person, but he and Nero developed a special bond through their love of running. Nero, who is normally pretty quiet, can't help but bark with excitement whenever they head out for a run. Renee, too, is always good with a few good puppy cuddles on the couch, or taking Nero for a walk at the park.
Why We Chose Adoption
We met seven years ago, and we both knew pretty quickly that we had found the person that we were meant to spend the rest of our lives with. One of the first serious conversations we had was about having children. We both strongly agreed that we wanted to have kids someday.
We got engaged about two years after dating, and we were married a less than year after that on a beautiful day in April. When we were ready to start our family, we found out that it would be unlikely for us to have biological children after a few unsuccessful rounds of fertility treatments. Before we even knew that it may be a struggle for us to become pregnant, we had discussed adoption and we both agreed that this would be another good option to grow our family. It did not matter to us how we came to have children, we just knew we both wanted to be parents.
After fertility treatments, we officially made the decision to adopt, and we were so lucky to meet our son this way. His birth mother's decision to choose us to be his parents has changed our lives in so many wonderful ways. We look forward to meeting our next child through adoption, and we cannot wait to be parents again. Watching our kids grow up together will be a wonderful blessing, and we look forward to seeing them grow up together and experience life in a loving family.
Photos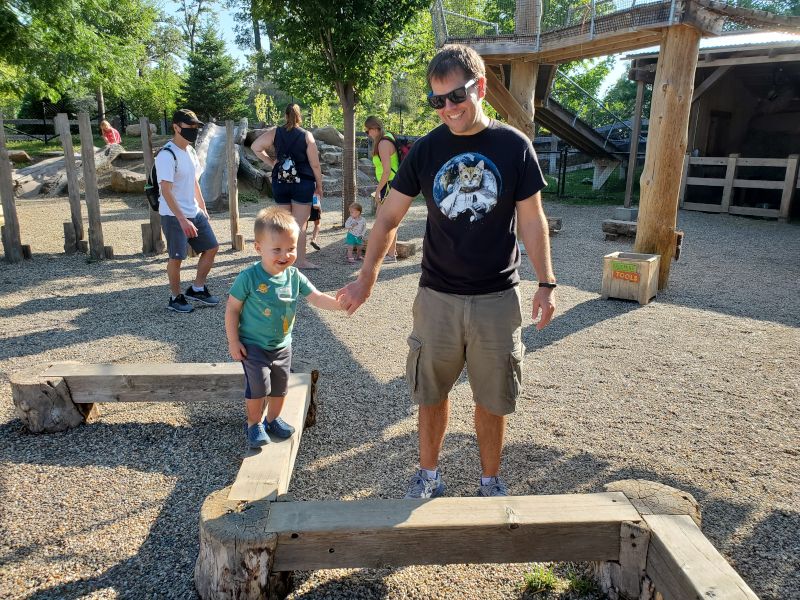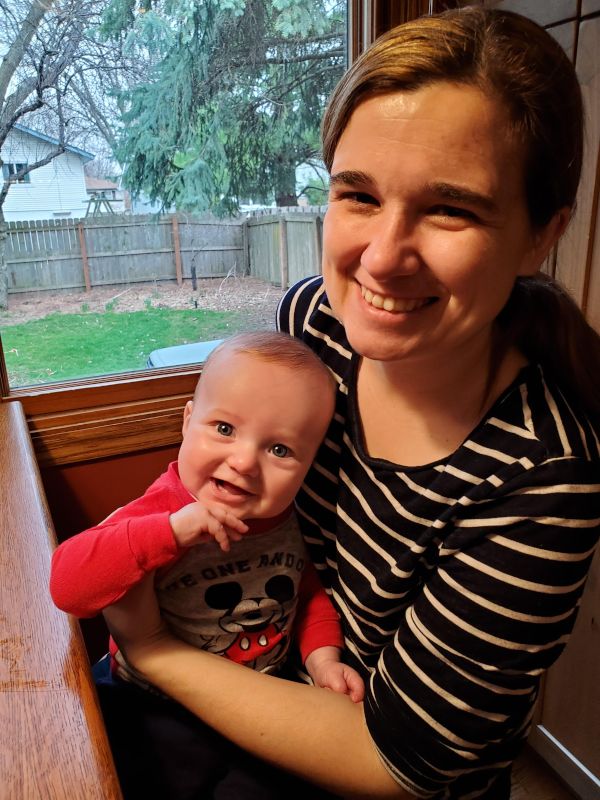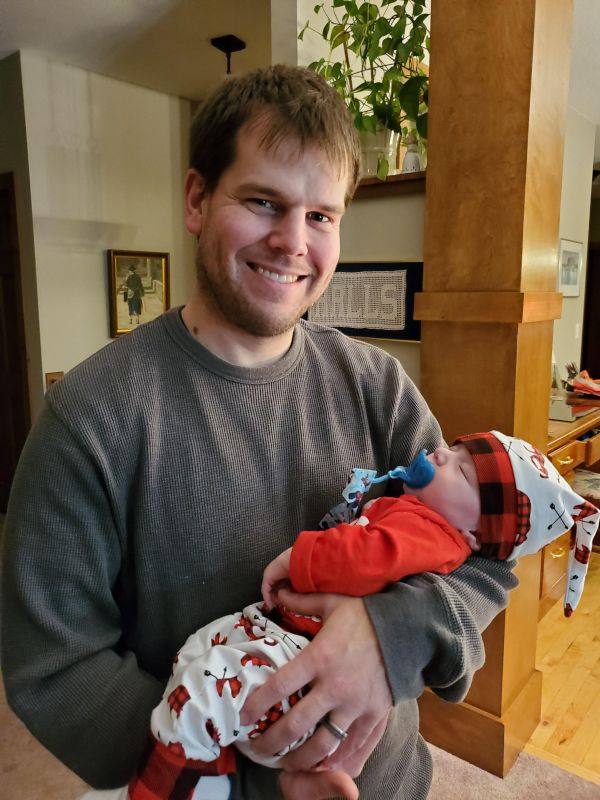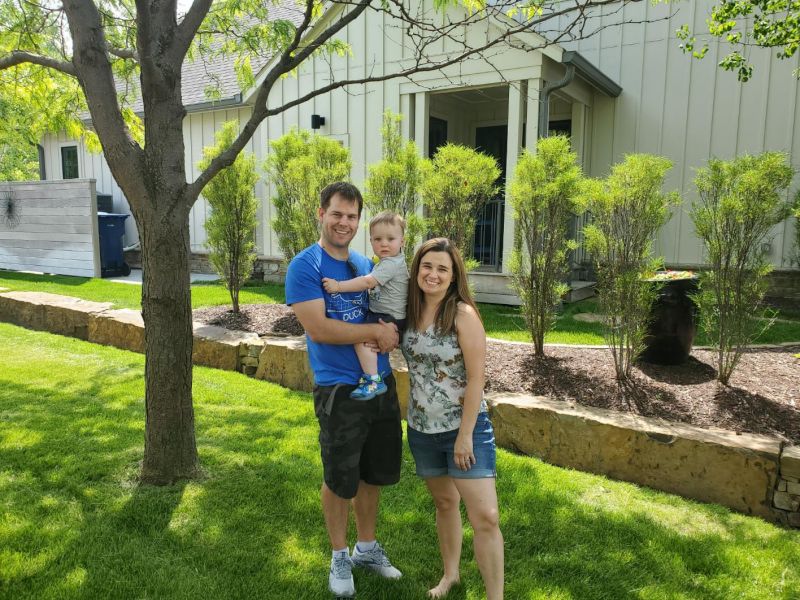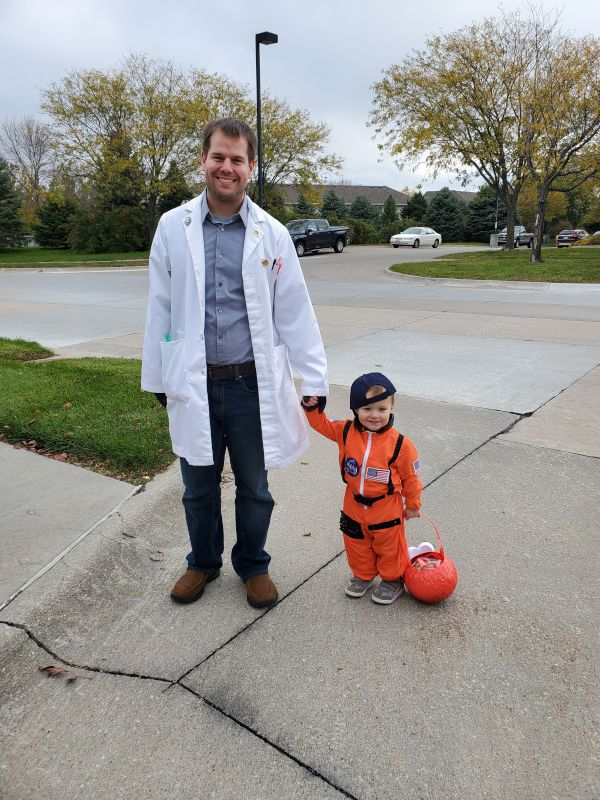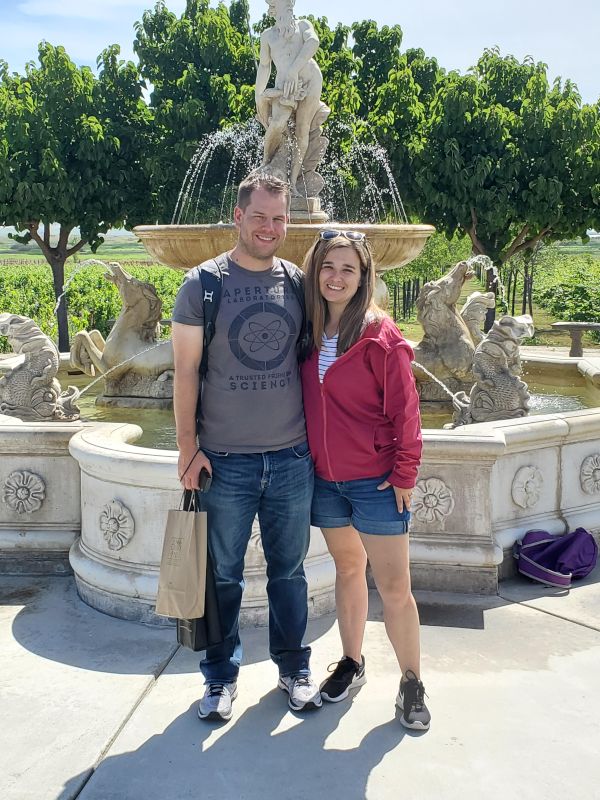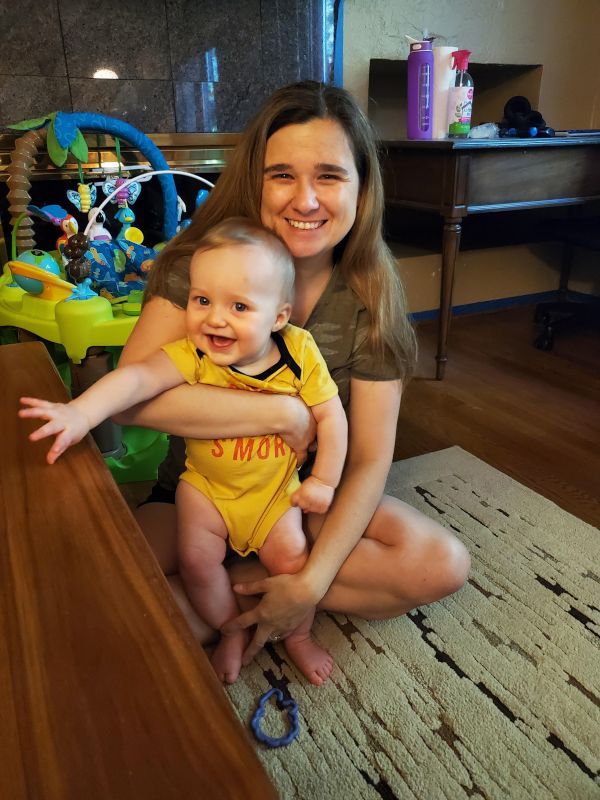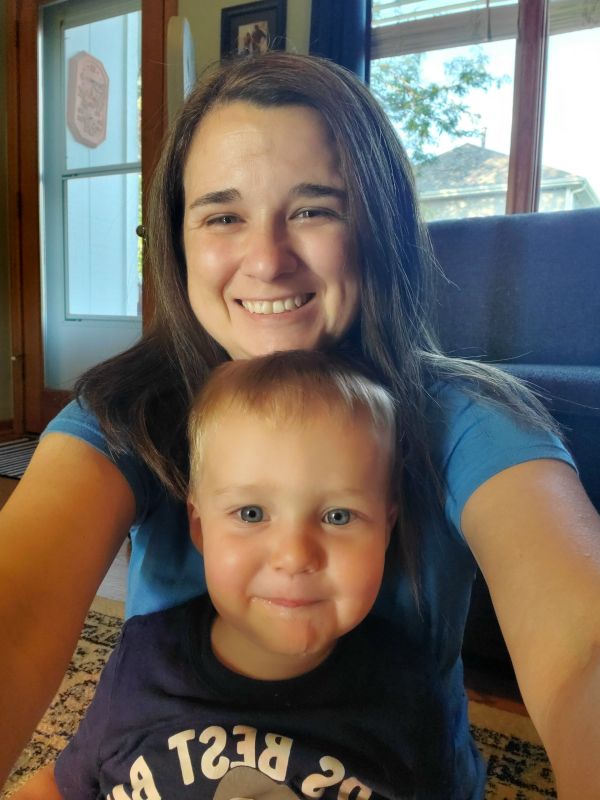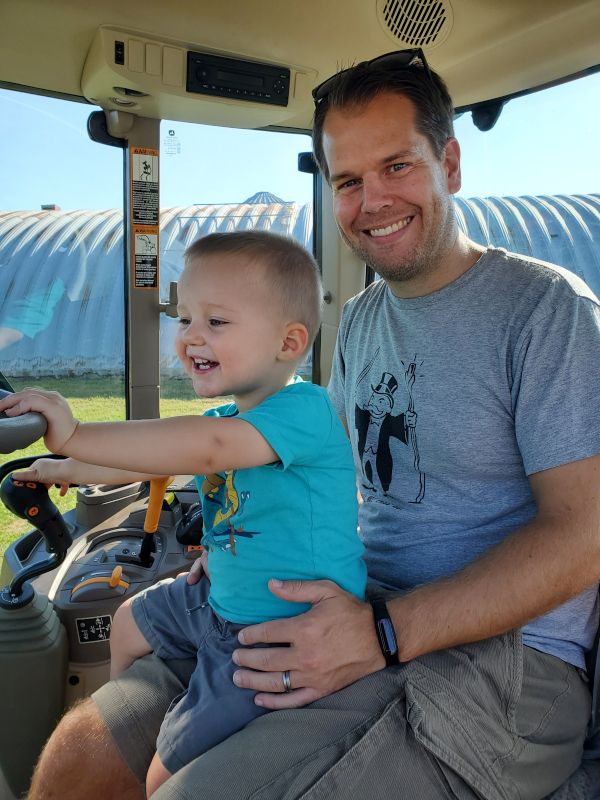 ×
1 / 12
2 / 12
3 / 12
4 / 12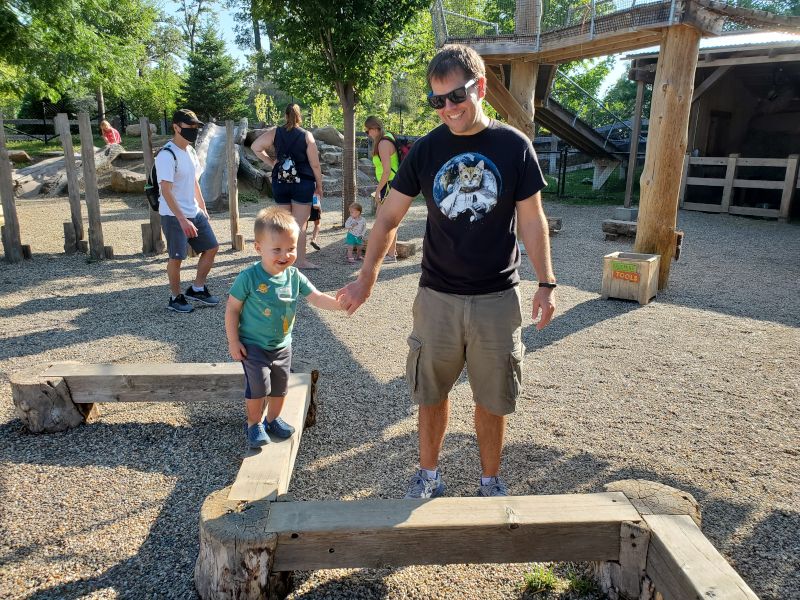 5 / 12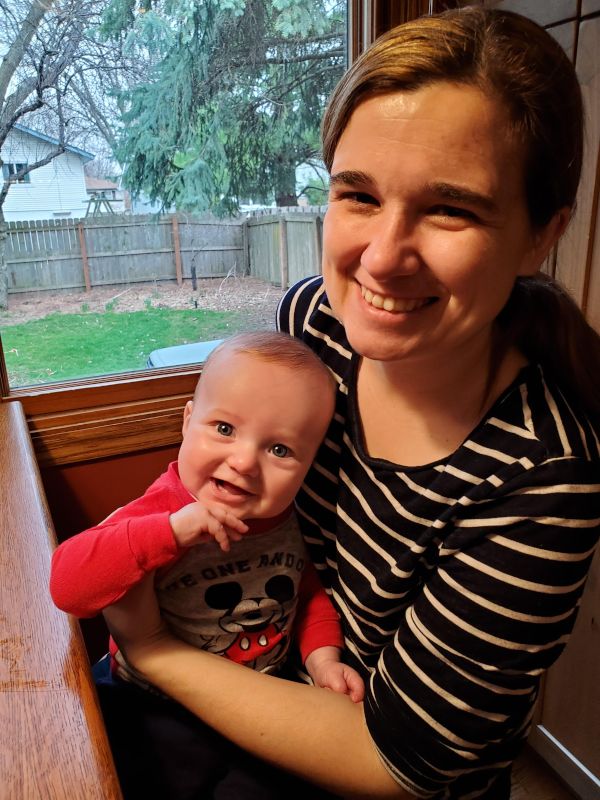 6 / 12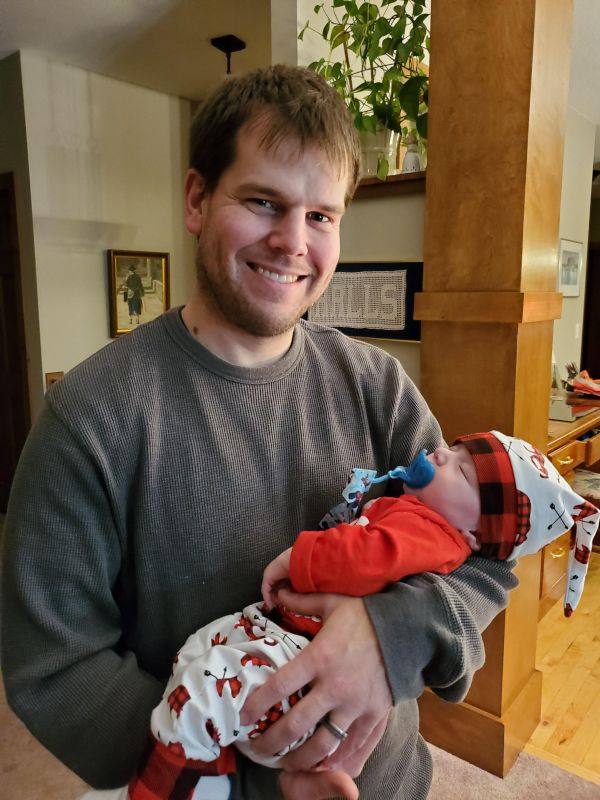 7 / 12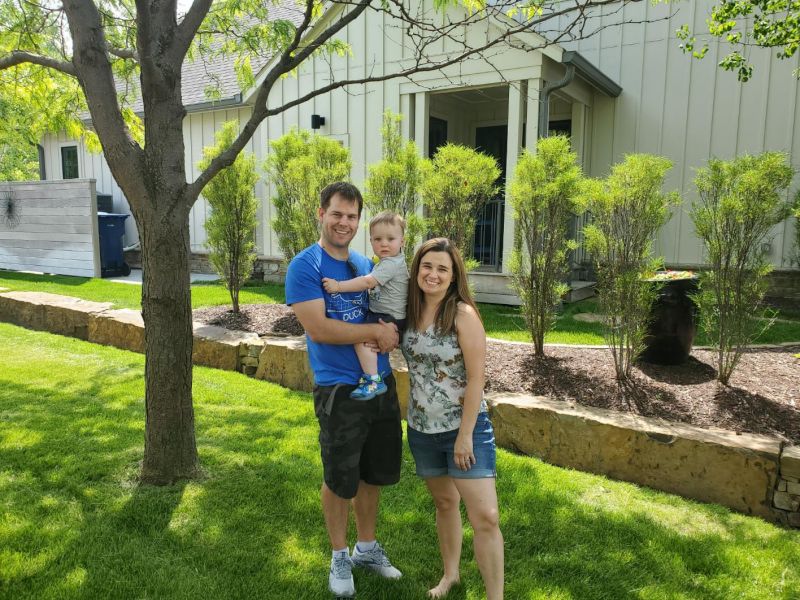 8 / 12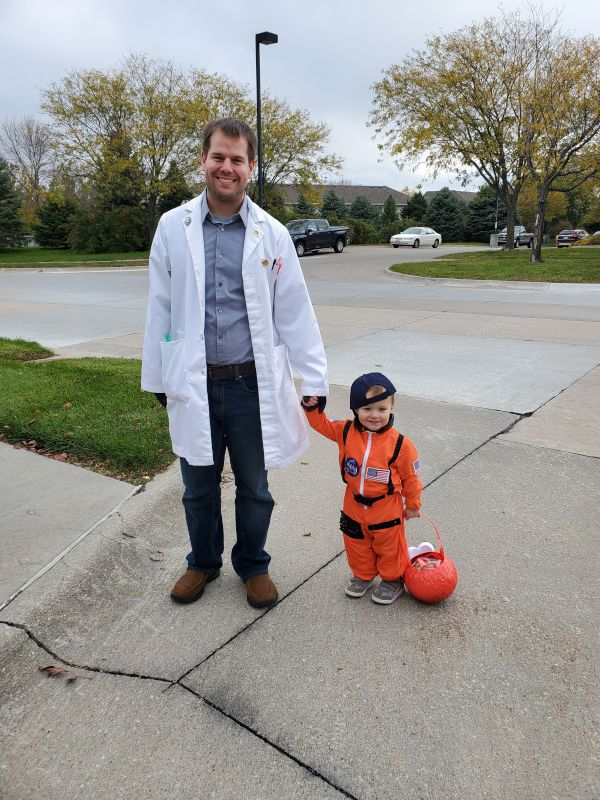 9 / 12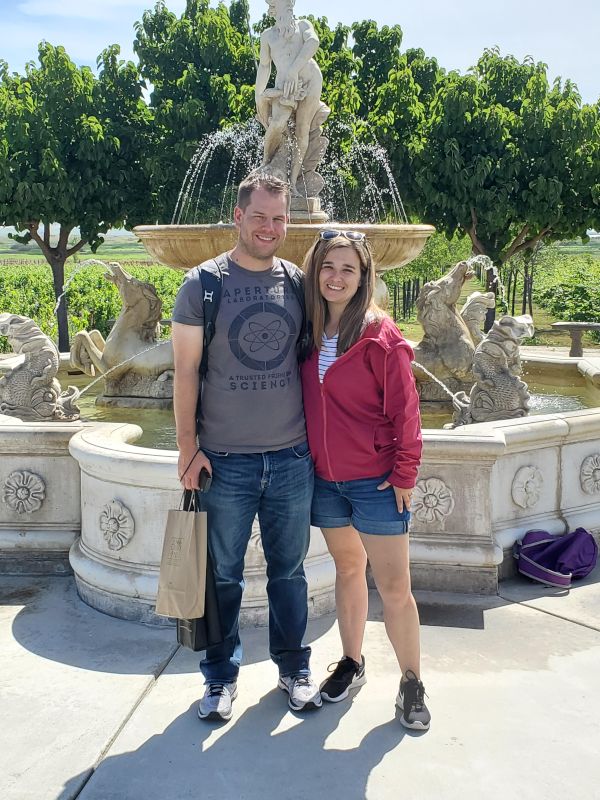 10 / 12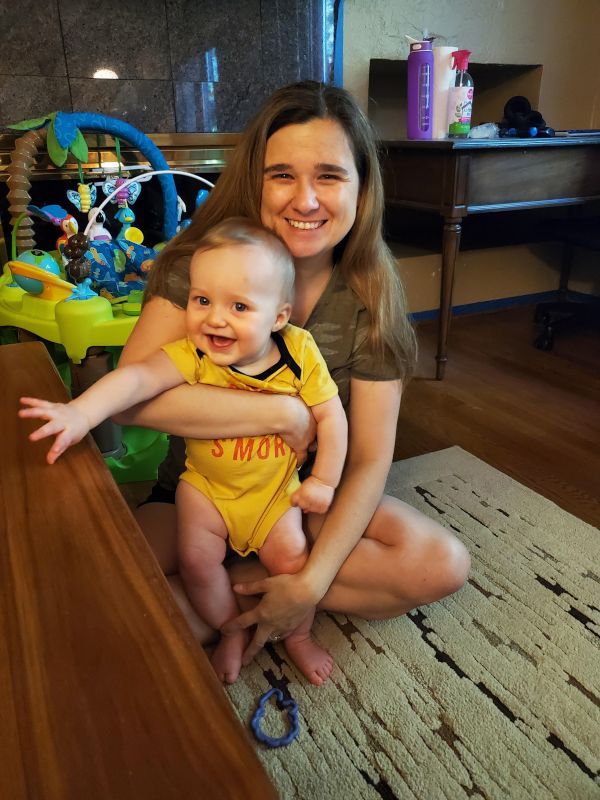 11 / 12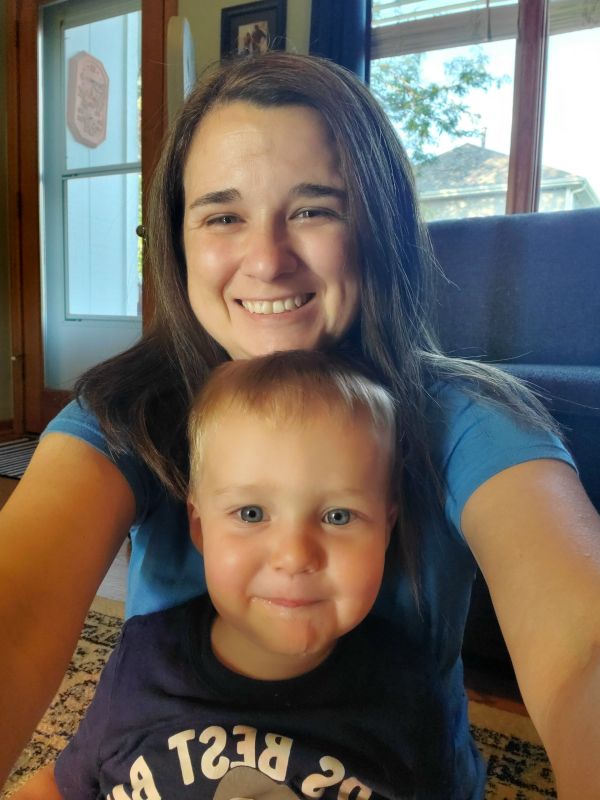 12 / 12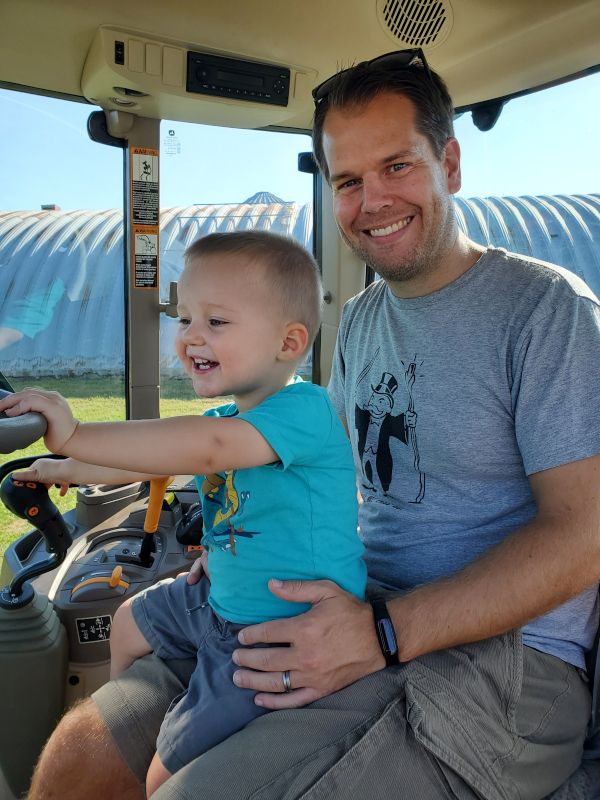 ❮
❯
Our Extended Families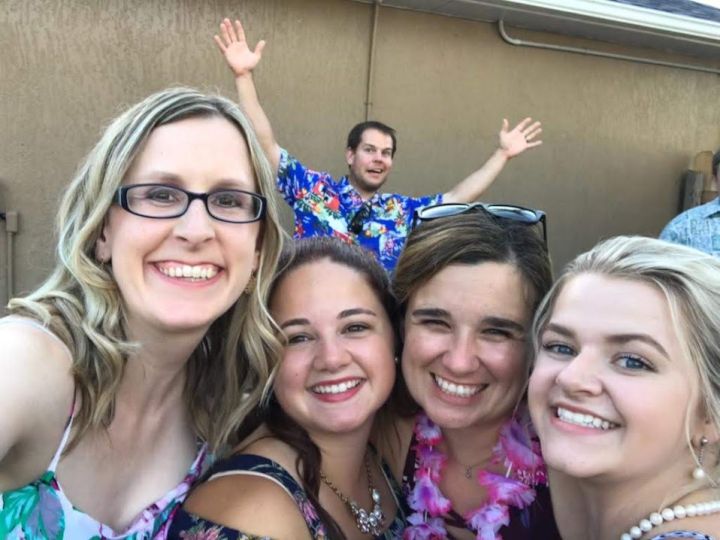 Our families are the biggest supporters of our choice to adopt, and they were thrilled when our son came to us through adoption. I know they love our son just as much as we do, and the whole family agrees that he fits right into our lives as if he was always meant to be there. We know everyone is excited for us to add another member to our team, and we know that the grandparents look forward to spoiling another grandchild.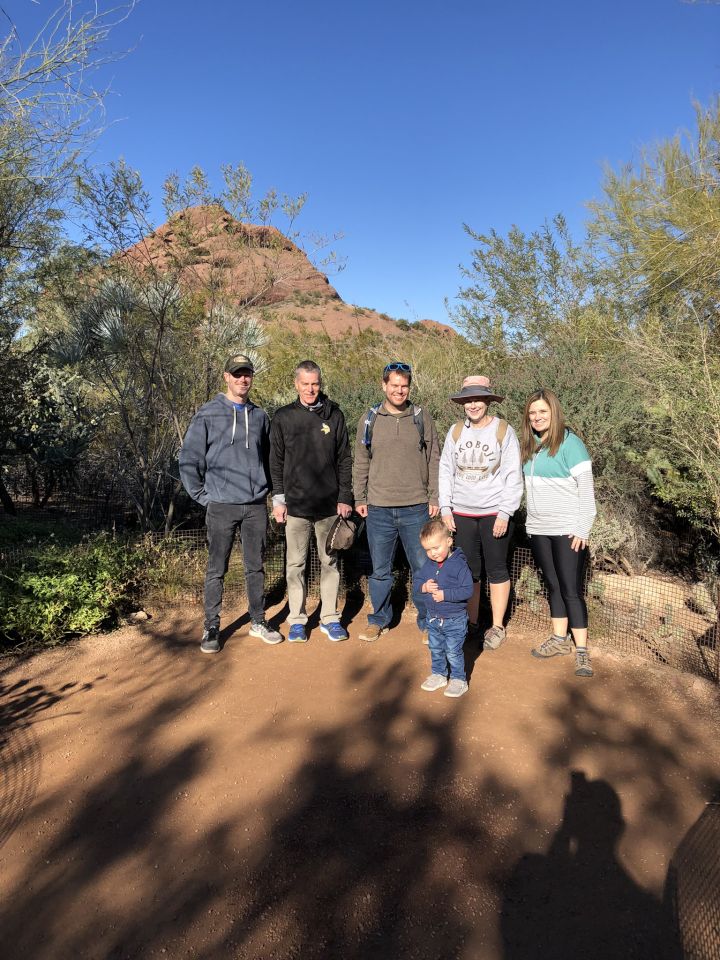 We are both very close to our families, and we get together for family dinners with Renee's side of the family every other Sunday night. During the winter, we watch football games and funny movies, or play board games. During the summer, we sit outside around a campfire, or we go swimming in the pool at Renee's mom's house. However, no matter the season, there is always a lot of food for everyone.
Adam's parents live in another state, but they are still within a short traveling distance. They are retired and live in a house that is located on a lake where there are plenty of fun activities for families like a theme park with rides, outdoor concerts, kayaking and boating. We try to get out there to visit them when we can, however, we have noticed that Adam's parents seem to visit us more often since our son came into our lives!
Our House and Neighborhood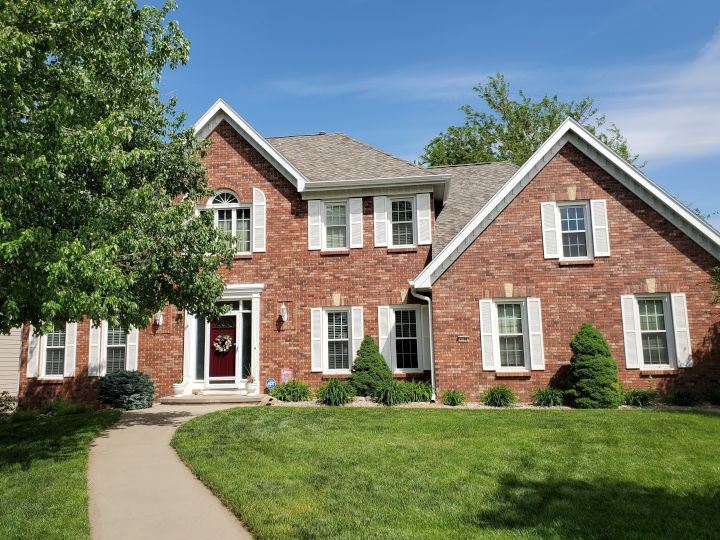 We live in a major metropolitan area in Nebraska. Our home has a fenced-in backyard, which is one of our favorite places to spend time with our son. Our community is very family-oriented, and there are beautiful parks and lakes within walking distance of our home. We love taking our son out to watch him play and run around. He is very curious and loves other kids, so we look forward to when he has a sibling and can share his adventures on the playground. Our city has a great zoo that is frequently expanding and updating. The zoo includes a splash pad, a kid's adventure zone, an aquarium, indoor rain forest, and a new sea lion exhibit. We are members of the zoo, so we plan to take our kids regularly. Renee's mom took her and her siblings to the zoo often when they were younger, and she has a lot of fond childhood memories from those visits.
We also live close to a great pumpkin patch that has plenty of activities to do and things to see. Some of our favorite attractions are pig races, the pumpkin cannon, and the corn maze. We enjoy spending time there every fall, so we look forward to making new memories with our kids. Our neighborhood provides block parties during the summer, and there are many fun events in our city throughout the year. We really love living here, and we look forward to watching our kids grow up here.
From Us to You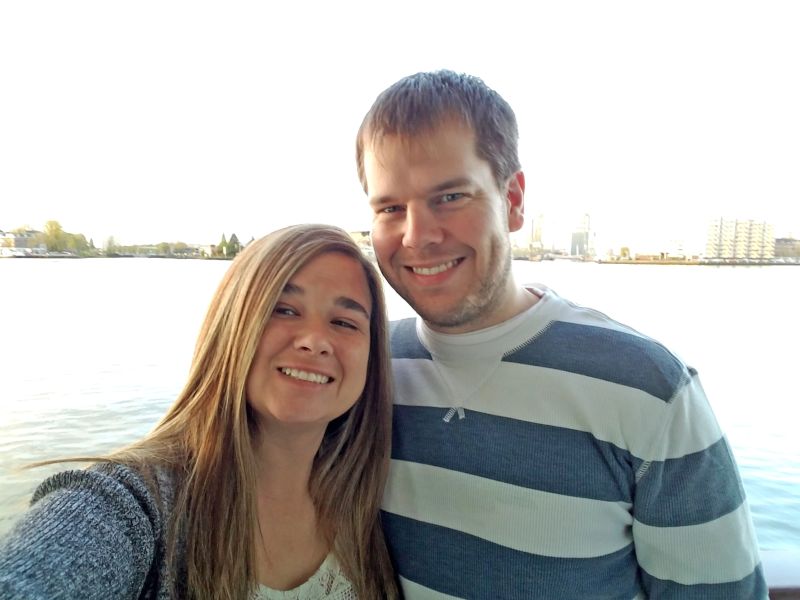 Thank you for taking the time to learn a little more about our family. We know that you have an incredibly difficult decision to make, and we know that this choice will be one of the greatest challenges you will ever face. All we ask is that you follow your heart. We know there are many couples out there who would do a fantastic being parents to your child, and ultimately the decision you make on who will raise this child will come down to what feels right.
We have been married for over four years, and we have been together for seven years. We live normal and quiet lives, but we also have fun together. We enjoy spending time with our son, family and friends, and our kids will always be an active part of our lives. We can't wait to take them places with us, to see them grow together and we can't wait to watch them learn and experience the world together.
Becoming parents for the first time was an incredible gift and experience from the moment we first met our son. He has changed our lives in so many incredible ways, and we love being parents to this silly little boy who makes us laugh every day. We are so excited to meet our future child, and we can't wait to hold him or her in our arms for the first time. We know that it will be the start of another wonderful experience in all of our lives.
Both of us grew up with other siblings in our household, and we would love to see our children grow up together and hopefully build a strong bond throughout their lives. Some of our best memories are the ones that we shared together with our siblings, going on family vacations, playing games in the yard, water balloon fights, and walking to the neighborhood pool in the summer.
We would like to include you in our lives and the life of this child, as much as you feel comfortable. You will always be connected and have a place in our hearts and within our family. We will do our best to share time with you, and to send pictures and letters. We have contact with our son's birth family, and it has been nice to get to know them and understand a little more about our son's family background.
Our promise to you as potential adoptive parents of your child is that he or she will always be fully and completely loved. There will never be a shortage of hugs, and they will know they can come to us to talk about anything. We will always try to do our best for this child. We won't always be perfect, but we will work our hardest to be the best adoptive parents for this child.
We look forward to connecting with you, and we hope that you will consider us as possible adoptive parents for your child. We look forward to getting to know you, and learn more about you as well. Feel free to ask us about anything we may not have included in this profile or in this letter. We want you to feel comfortable about the decision to choose our family.
Adam & Renee
Favorites
Actor
Andy Samberg
Ryan Gosling
Actress
Anna Kendrick
Emma Stone
Author
Brandon Sanderson
Dean Koontz
Book
The Dark Tower
Odd Thomas
Candy Bar
3 Musketeers
Reese's Peanut Butter Cups
Cartoon
Dexter's Lab
Animaniacs
Childhood Memory
Riding the school bus with friends
Going to the zoo
Childhood Toy
Power Rangers
Legos
Children's Book
Thomas the Tank Engine
The Hug Machine by Scott Campbell
Classic Movie
Shawshank Redemption
Rear Window
Day of Week
Friday
Saturday
Dessert
Rhubarb Upside Down Cake
Red Velvet Cheesecake from Cheesecake Factory
Disney Movie
The Aristocats
Moana
Dream Car
BMW
Audi S5 Sportback
Dream Job
Astronaut!
I'd really like to co-host Nailed It on Netflix!
Dream Vacation
Germany
Hawaii
Family Activity
Playing at the park
Sunday Night Dinners
Flower / Plant
Cilantro
Tulip or Orchid
Form of Exercise
Jogging
Taking our son and dog for a walk
Game
Trial by Trolley
Ticket to Ride
Hobby
3D Printing
Putting puzzles together
Holiday
New Years
Fourth of July
Holiday Song
Jingle Bell Rock
Carol of the Bells
Holiday Tradition
Fireworks on the 4th
Opening presents on Christmas Eve
Ice Cream
Gummi Bears
Cookie Dough
Junk Food
Fruit by the Foot
Chocolate
Leisure Activity
Video Games
Reading
Magazine
Popular Science
National Geographic
Memory with a Child
Swim Lessons with Isaac
Holding our son for the first time
Memory with Spouse
River Cruise Honeymoon in Europe
Honeymoon in Europe
Movie
The Martian
Across the Universe
Movie Munchie
Sour Patch Kids
Sour Patch Kids
Movie Quote
What you're doing is illegal! - Weekend at Bernie's
Just keep swimming. -Finding Nemo
Movie Type
Science Fiction or Comedy
Drama or Comedy
Musical Group
Foo Fighters
Coldplay
Nursery Rhyme
Itsy Bitsy Spider
Old McDonald
Olympic Event
Swimming
Gymnastics & Swimming
Personal Hero
Gene Kranz- Apollo 13 Flight Director
My Grandma
Poet
E.E. Cumings
Robert Frost
Quality about my Spouse
She cares deeply about her family and friends
Sense of Humor
Quote
People who love each other fully and truly are the happiest people in the world. They may have little, they may have nothing, but they are happy people. Everything depends on how we love one another. - Mother Teresa
Scripture
Love the Lord your God with all your heart and with all your soul and with all your mind and with all your strength. The second is this: 'Love your neighbor as yourself'. There is no commandment greater than these.
A new commandment I give you: Love one another. As I have loved you, so you also must love one another. - John 13:34
Shopping Store
Home Depot (Becoming my dad)
Target
Song
Hold Me Tight - The Beatles
Too many good songs just to pick one!
Sport to Play
Soccer
Basketball
Sport to Watch
Football
Baseball
Sports Star
Michael Phelps
Simone Biles
Subject in School
Science
Biology
Superhero
Iron Man
Captain America
Thing to Cook
Eggs ala Adam
Breakfast foods
Time of Day
Evening
Evening
Tradition
Sunday night meals with family
Sunday night dinners with family
TV Show
The Office
The Office
TV Show Character
Chandler Bing from Friends
Leslie Knopp from Parks & Rec
Type of Music
Rock/ Alternative
90's Music
Vacation Spot
Pacific Northwest
Anywhere warm
Video Game
Rock Band
Mario Kart