What You Need to know About Adoption Agencies in Florida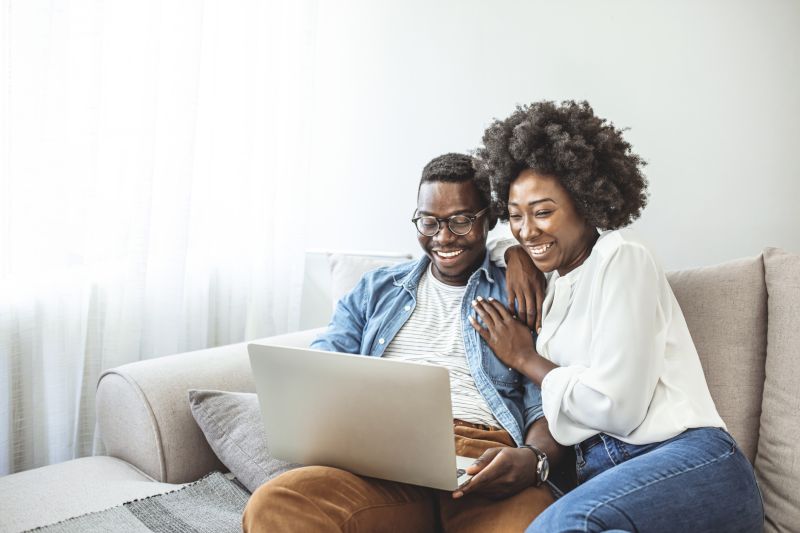 Once you make the exciting decision to adopt a child, you'll need to find the right support system to help you move forward.
You might be wondering, "How do I get started?" or "How can I find the right adoption agencies in Florida?"
It's vital that you take the time to find the right adopt agency in Florida. The right agency will help you with the adoption process from start to finish. They'll guide you through the matching process, help you understand how placement works and even offer post-placement support.
Additionally, the adoption coordinating agency in Florida you choose to work with can also offer perks and benefits to the prospective birth mother. Receiving this support is essential. The more that a birth mother feels supported and understood, the more likely she is to feel comfortable with her adoption decision.
Adoption support services include:
If you'd like to get started now, you can reach out to American Adoptions at any time. Our adopting agency in Florida is ready to help you with all of your adoption needs. You can also keep reading to learn more about how to choose the right adopting agencies in Florida for your needs.
Deciding to Adopt: Your First Steps
When you make the exciting decision to welcome a child to your family through adoption, you might wonder what you're supposed to do.
After all, there is a lot of information about adoption available online, and some of it can be confusing.
Your very first step should be connecting with children adoption agencies in Florida who can help you with each part of your adoption journey.
When you meet with children adoption agencies in Florida, you'll be assigned an adoption support specialist who will work as an advocate for your adoption. They'll help ensure that you're completing all of the adoption steps you need to. They'll also guide you through the matching process.
One of the biggest reasons to work with an adoption specialist is that they'll be able to answer all of your adoption questions promptly.
What Do Child Adoption Agencies in Florida Do?
When you choose to work with an adopting agency in Florida, you might be wondering what you can expect from your team.
The truth is that your adopting agency in Florida does a lot to help both adoptive families and birth mothers throughout the adoption process.
This includes:
Providing 24/7 phone support
Offering guidance throughout the adoption process
Ensuring that you all know your rights and responsibilities
Educating you on the different types of adoption
Guiding you through the matching process
Providing post-placement support
And more
Additionally, your adopting agency in Florida will also help you complete the legal side of your adoption, including your home study and adoption finalization.
How to Find Adoption Agencies in Florida
One of the most important things to consider when you're looking for the right adopting agency in Florida is whether the agency operates on a national or local scale.
A national adoption agency can complete adoptions in almost every state. This typically means you'll have a better chance of matching quickly with a potential birth mother. A national adoption agency is also able to perform home studies in-house, which can reduce your wait time.
A local adoption agency operates in your local area. You may have fewer options for matching, but you may enjoy having a smaller agency to work with. Generally, a local adoption agency will use an independent home study provider.
Here at American Adoptions, we like to think of ourselves as a national agency with a local agency feel. We can help you match with a birth mother throughout the country, but we'll provide you with your own adoption specialist who will be there for you every step of the way.
Starting the Adoption Process
When you decide to start your family, you don't have to wait. Reach out to American Adoptions today so we can help you begin your parenting journey.
Here at American Adoptions, our team understands every aspect of the adoption process. Our team includes experienced birth mothers who know what it feels like to place a child for adoption – and to get to choose a loving adoptive family for their baby. We also have adoptive parents who have welcomed children into their families through private domestic adoption. American Adoptions even has team members who have been adopted themselves, which means that you'll be able to ask questions about any aspect of the adoption process and hear from someone who knows firsthand what it's like.
You can reach our team by calling us at 1-800-ADOPTION. Another option is to visit us online and fill out our contact form. Our team will be in touch with you shortly and can answer any of your questions about starting the adoption process.
We also have a local office in Tampa, Florida.
The address is:
3001 North Rocky Point Drive East, Suite 200
Tampa, FL 33607
We know that you're excited to become a parent, and we're excited to help make that happen.
Disclaimer
Information available through these links is the sole property of the companies and organizations listed therein. American Adoptions, Inc. provides this information as a courtesy and is in no way responsible for its content or accuracy.