What You Need to Know About Surrogacy and Adoption in Florida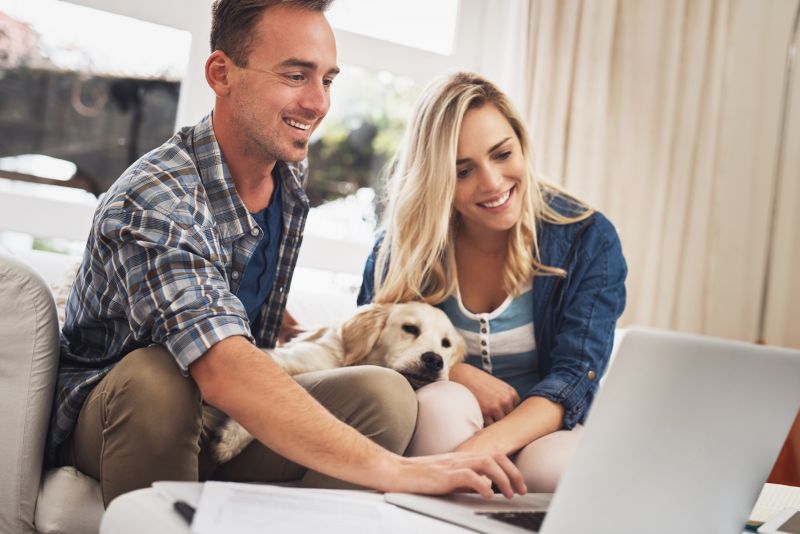 If you've been thinking about starting a family of your own, chances are that you're considering surrogacy and adoption in Florida.
You have a lot of options when it comes to building a family of your own, which means that you probably have some questions about whether surrogacy or adoption in Florida is right for you at this time.
In this article, you'll learn the differences between adoption and surrogacy in Florida. Below, find out exactly what you need to know in order to make the best decision for your family.
You can call 1-800-ADOPTION now to speak with an adoption specialist who can help answer your questions.
Adoption vs. Surrogacy in Florida: What Hopeful Parents Need to Know
While you may have friends or family members who feel passionately about adoption vs. surrogacy in Florida, the most important thing is that you feel comfortable with your choice.
Many families struggle to decide whether to pursue adoption or surrogacy in Florida. While both options can help you become a parent, there are some differences.
With surrogacy, you'll be able to have a genetic link with your child. You'll also have the opportunity to watch the pregnancy process from start to finish. When you opt for surrogacy, you'll be able to choose the perfect gestational surrogate for your baby and build a relationship with them as your baby grows. The length of the surrogacy process will vary based on the time it takes you to match with a surrogate, as well as how long the IVF process takes once you've chosen your gestational surrogate.
With adoption, you will not be genetically related to your child; however, you may find that the waiting period for adoption is significantly shorter than that of surrogacy. In fact, when you choose American Adoptions, you can plan to wait only 9 to 12 months. Potential birth mothers may choose adoption for their baby at any point in their pregnancy and sometimes even after delivery. Because of this, you might find that you're able to welcome a baby home faster than if you choose surrogacy.
Why Choose Surrogacy?
If you've been hoping to become a parent, it's normal to wonder whether adoption or surrogacy in Florida is best for you and your family.
Couples choose to become parents through surrogacy for many different reasons.
If you'd like to have a child whose genetic background matches yours, surrogacy ensures that you'll be biologically related.
Additionally, surrogacy could be the right choice if you would like to be an active participant in the entire pregnancy process.
Hopeful parents who are considering adoption or surrogacy in Florida often want the opportunity to be able to attend doctor's appointments and to be present for their child's birth. Surrogacy allows this to happen.
Why Choose Adoption?
As you consider your options and make your decision between adoption or surrogacy in Florida, you might be wondering what makes adoption so special.
One of the most wonderful reasons to choose adoption is that you'll be able to provide a loving home for a child who needs a family.
Birth mothers choose adoption for many reasons, and one of the most incredible parts of the adoption process is when a birth mother lovingly chooses the perfect family for her child.
Additionally, as you consider adoption vs. surrogacy in Florida, keep in mind that the timeline for adoption is much more predictable and much faster than the timeline for surrogacy.
When you adopt a child, you'll need to complete several steps before you're able to match with a potential birth mother. These steps include completing your home study and creating a waiting family profile with your adoption agency.
Then you'll be able to match with a potential birth mom.
When you adopt through American Adoptions, you can plan to wait just 9 to 12 months to welcome a child into your family.
Getting Started
If you believe that adoption could be the best family-building option for you, it's time to reach out to American Adoptions.
Our team has completed more than 13,000 adoptions, which means we know exactly what you're going through and how to best support you on your adoption journey.
Unlike many smaller, local adoption agencies, our agency operates on a national level. This means that we're more likely to help you complete your adoption in a timely fashion since we work with more birth mothers and adoptive families than many other agencies.
Additionally, our team is able to offer support and care to both birth mothers and adoptive families by providing:
Emotional support and guidance
Help creating a hospital plan for birth mothers
Help creating an adoption plan for adoptive families
Guidance preparing for the home study
And more
To get started, you can call us at 1-800-ADOPTION now.
If you've considered your options and feel that surrogacy could be right for you and your family, it's time to call American Surrogacy.
You can reach out directly by dialing 1-800-875-BABY.
Disclaimer
Information available through these links is the sole property of the companies and organizations listed therein. American Adoptions provides this information as a courtesy and is in no way responsible for its content or accuracy.