Infant Adoption Agencies Near Me in Florida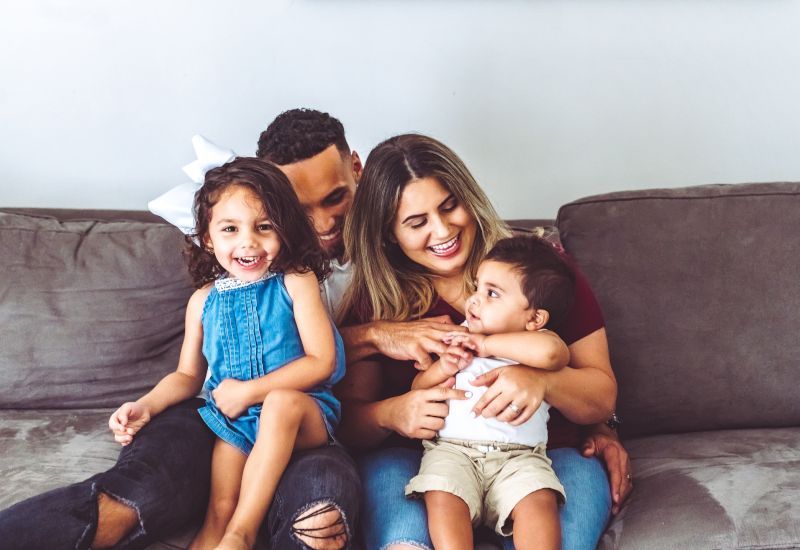 When you're ready to start the process of building your family through adoption, you'll need to work with national or local adoption agencies in Florida.
The right national or local adoption agency in Florida will be a valuable asset to you throughout the adoption process. They'll work with you to ensure that you're following all local and national adoption laws, as well as guide you through the process of matching with a potential birth mother and welcoming your child to your home.
If you've been wondering whether a national or local adoption agency in Florida will be best for you and your family, there are a few things you need to know.
What is a Local Adoption Agency in Florida?
If you've been researching your adoption options for a while, chances are you know that there are several types of adoption agencies available to help you adopt a child.
One of the most common types of adoption professionals is a local adoption agency in Florida.
This type of adoption professional understands local laws and can help you complete an adoption within your home state.
This means that you and the birth mother you match with will both live in Florida.
When you choose to work with a local adoption agency in Florida, you'll find that the experience tends to be personal. This is because local adoption agencies near me in Florida generally have fewer staff members and work very closely with their prospective birth mothers and hopeful adoptive families.
It's important to keep in mind that while local private adoption agencies in Florida do work closely with their potential birth mothers and adoptive families, they also tend to have limited resources. This means they may not be able to offer the same variety of services that national adoption agencies can.
Local adoption agencies in Florida also cannot match you with a birth mother who lives in another state. This sometimes means that you'll have a longer wait for adoption than if you work with a national adoption agency that can match you with someone regardless of which state they live in.
What is a National Adoption Agency?
Similar to a local adoption agency in Florida, a national adoption agency can help you legally complete your adoption.
They'll do more than just help you sign paperwork, though.
A national adoption agency, such as American Adoptions, can help you match with a birth mother regardless of which state she lives in.
National adoption agencies are also able to offer a larger variety of support services for families, including:
Adoption counseling
Post-placement support
24/7 phone support
Financial protection
And more
Here at American Adoptions, we also offer support for birth mothers.
We understand that choosing adoption is one of the hardest decisions a birth mother will ever make. Because of this, we offer incredible amounts of support and guidance to birth mothers throughout their own adoption journey. We want to make sure that birth mothers feel safe and supported during this time.
When you're pursuing a local adoption in Florida, it's important that your baby's birth mother gets the support she needs during this time.
We provide:
Birth mother counseling
Assistance getting medical care
Help creating a hospital plan
And more
What is the Difference Between These Two Types of Agencies?
When you're ready to start working with an agency for your local adoption in Florida, you might be curious as to what the major difference between these types of agencies is.
The biggest difference is that a local agency can help you complete an adoption when the birth mother lives within your state.
A national agency can help you complete an adoption when a birth mother lives in another state.
Additionally, local agencies tend to have fewer resources available when it comes to supporting both adoptive families and potential birth mothers, while national adoption agencies are generally able to provide more in-depth support for each member of the adoption triad.
How Can I Choose the Best Adoption Agency?
As you prepare to pursue your local adoption in Florida, make sure you take the time to choose the best adoption agency.
It's a good idea to interview potential agencies and ask as many questions as possible, such as:
What is the anticipated wait time for adoption?
What aspects of the adoption do you handle in-house?
How do you help hopeful adoptive parents prepare for the home study?
What is the cost of adoption?
Do you encourage open or closed adoption?
What resources do you have for potential birth mothers?
How do you support families post-placement?
When you're getting ready for your local adoption in Florida, it's vital that you find an adoption professional you feel comfortable talking with.
Remember that you'll be working closely with your adoption agency throughout your adoption journey, so you should choose an agency you feel comfortable communicating with.
Here at American Adoptions, we'd love the chance to support you during your adoption journey.
We have helped create over 13,000 families – and we'd love to help you create yours, too!
Reach out today by calling 1-800-ADOPTION or contact us online for more information.
Disclaimer
Information available through these links is the sole property of the companies and organizations listed therein. American Adoptions provides this information as a courtesy and is in no way responsible for its content or accuracy.