What is an Adoption Center for Kids in Florida?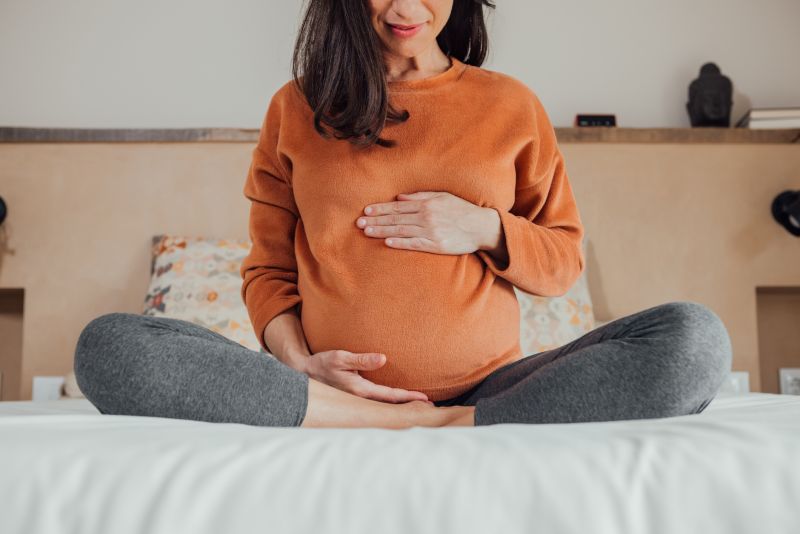 If you're preparing to adopt a child, you'll need to find the right adoption professional for the job.
When it comes to choosing your adoption specialist, you'll generally choose from an adoption center for kids in Florida or a private domestic adoption agency.
While both types of adoption professionals can help you on your adoption journey, it's important to understand the differences so you can choose the best one for you.
Each adoptive family is unique, which means the adoption professional you choose will need to cater to your specific situation, needs and desires.
Keep reading to learn more about whether adoption centers in Florida are right for you, or call our team now at 1-800-ADOPTION to talk about starting your adoption journey at our private domestic adoption agency.
What to Expect From an Adoption Center in Florida
As you prepare for your child's adoption, you probably have a lot of questions about how to choose the best adoption professional for the job.
You may have heard about adoption centers in Florida.
This type of adoption professional can help you complete an adoption based on Florida's state laws; however, they can't always provide support or services for the other aspects of the adoption.
If you're hoping to simply have someone assist you with completing the adoption legally, then you might find that working with adoption centers in Florida could be beneficial.
If, however, you'd like to work with an adoption professional who will guide you through all of the steps of adoption and offer you support along the way, it might be time to consider a private domestic adoption agency.
A private domestic adoption agency will go above and beyond in providing support services for both you and your prospective birth mother. This can help reduce stress and adoption-related anxiety, as well as minimize the possibility of a disruption.
Why Choose a National Private Domestic Adoption Agency?
When you're researching adoption centers in Florida, you might discover that you'd actually prefer to work with a private domestic adoption agency.
When you work with a national adoption agency, you'll receive many benefits, including:
A professional adoption specialist who helps you complete your APQ
In-house adoption services, such as your home study
Guidance through each step of the adoption process
Help matching with a prospective birth mother
Support and encouragement for both the birth mother and adoptive family
Here at American Adoptions, we pride ourselves on offering personal, specialized care for each member of the adoption triad.
We are a national adoption agency that has:
800x marketing when compared with other national adoption agencies
Helped create over 13,000 families
Provided adoption services for over 30 years
We'd love the chance to help you create your family.
What You Need to Know About Baby Adoption Centers in Florida
Adoption is a beautiful and life-changing choice. It's also something that you're going to remember forever, which is just one of the reasons it's vital that you choose the best adoption professional for the job.
Working with an experienced adoption professional means you won't accidentally skip any steps in the legal process of adoption. Remember that while adoption is new and confusing to you, your adoption professional will have years of experience completing adoptions. The professional you choose will understand both local and national laws and can ensure that these laws are carefully followed.
As you consider your options and choices for your adoption professional, there are several things you need to know about working with adoption center for kids in Florida.
Most importantly, remember that an adoption center for kids in Florida can help with the legal side of adoption but, generally, won't offer a lot of additional support.
Depending on the adoption centers in Florida you choose to work with, you may receive help matching with the birth mother and assistance with finalization.
Most of the time, adoption centers in Florida don't help you with the extra steps of adoption, such as completing your home study. This means you'll need to pay to work with an independent home study provider to complete that process.
On the other hand, when you work with a private domestic adoption agency, everyone benefits.
Private domestic adoption agencies offer:
Support for birth mothers to help reduce the likelihood of an adoption disruption
Guidance for adoptive families learning to navigate the adoption process
Counseling throughout the adoption process
Financial assistance for birth mothers
Medical assistance for birth mothers
Post-placement support
And more
If you're trying to choose between a private domestic adoption professional and adoption center for kids in Florida, keep in mind that each adoptive family is different. Some families prefer a hands-off approach and want minimal assistance, while others appreciate the guidance that a private domestic adoption agency provides.
Because adoption can be a confusing, lengthy and complicated process, it's always best to have a great support system in place. Your adoption agency can be that support for you.
Starting the Adoption Process
If you'd like to know more about finding an adoption center for babies in Florida or you'd like to talk with someone about beginning the adoption process, it's time to reach out to American Adoptions.
Our team has helped create over 13,000 families – and we'd love to help you create yours.
You can call our team at 1-800-ADOPTION anytime. We'll help answer your questions about the adoption process and show you how you can get started.
Here at American Adoptions, we know you have big dreams of becoming a mom or a dad, and we'd love to help you make that happen.
Disclaimer
Information available through these links is the sole property of the companies and organizations listed therein. American Adoptions provides this information as a courtesy and is in no way responsible for its content or accuracy.