Open vs Closed Adoption in Florida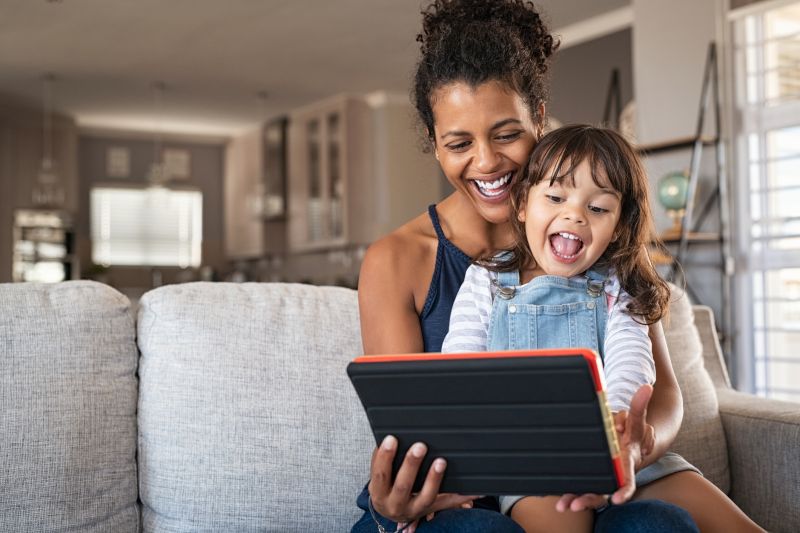 Hopeful adoptive parents have a lot of questions about the adoption process, including whether to choose open adoption vs. closed adoption in Florida.
If you've been thinking about adoption as a way to build your family, it's time to consider the types of adoption - open or closed in Florida.
Each hopeful adoptive family is different and unique in their own way, which means that each adoption experience is unique and different, too.
As you plan to welcome your new baby home, it's important to consider all of the different styles of adoption so you can understand the difference between open and closed adoption in Florida.
If you're ready to start the adoption process, you can call 1-800-ADOPTION to speak with an adoption specialist today about your journey. You can also scroll down to keep reading about closed adoption vs. open adoption in Florida.
What is the Difference Between Closed and Open Adoption in Florida?
As you prepare for your adoption journey, you might be wondering, "Should I choose closed vs. open adoption in Florida?"
Of course, many hopeful families ask, "what is the difference between an open and closed adoption in Florida? The ultimate decision, however, is up to your baby's birth mother, so you don't need to worry too much.
Some birth mothers prefer open adoption, while others like the idea of a closed adoption.
With open adoption, your child's birth mother will be in your life. You'll have a chance to build a unique and loving relationship with her. Your child will grow up knowing the details of their adoption and that their birth mother lovingly chose to place them for adoption.
With a closed adoption, you will not have contact with your child's birth mother after placement. Most of the time, you won't exchange last names or any identifying information. This is to protect the privacy of the birth mother.
As you read open and closed adoption articles in Florida, keep in mind that each birth mother chooses adoption for a different reason, so the style of adoption she selects will vary based on her personal needs.
What Happens With an Open Adoption?
As you research the open and closed adoption definition in Florida, you might be curious as to what an open adoption looks like.
One of the best ways to learn more about open vs. closed adoption in Florida is to read adoptive family testimonials so you can hear directly from parents who have been in your shoes.
Andrea and Robert are an adoptive family that has an open relationship with their baby's birth mother.
"I think we had this kind of close-minded idea that it would be difficult to manage [an open adoption relationship]," Andrea said. "I think I ignorantly assumed that any relationship with her birth mother might damage or confuse my mothering, but I legitimately feel like these are people who are part of Parker's story and genuinely love her. I don't feel like any less of a mother with a birth mother in the equation."
Another couple, Sarah and Ken, really appreciate the support they received from American Adoptions as they were pursuing their open adoption.
"Just trust the professionals because, for us, they did everything right," Sarah said. "It could not have gone better for us. I believe in the universe and that things are going to come together in the way they're supposed to."
What Does a Closed Adoption Look Like?
As you consider your adoption options and try to understand the differences between open adoption versus closed adoption in Florida, it's important to understand the history of closed adoption.
This style of adoption was commonly practiced in the past; however, most modern adoptions have some level of openness.
This is because adoptees who have open adoptions tend to do better socially and emotionally when they are able to ask questions about their adoptions and communicate with their birth mothers.
Not every birth mom is comfortable with that, though, and closed adoptions may still happen.
With a closed adoption, there will be no post-placement communication. Adoptive families and birth parents will not have an opportunity to connect with each other. They will not exchange last names or contact information. This type of adoption feels very final with no room for later communication.
Starting Your Adoption Journey
As you consider open vs. closed adoption statistics in Florida, it's important to make sure that you have the support of a good adoption agency when you're ready to start the adoption process.
Here at American Adoptions, we'd love the chance to help you build your family.
You can reach our team 24/7 by calling 1-800-ADOPTION.
You can also contact us online through our website.
We have helped create over 13,000 families, and we'd love the chance to help you create yours. With over 800x marketing when compared to other adoption agencies, we'll work hard to help you match with the right birth mom and to support you on your adoption journey.
Disclaimer
Information available through these links is the sole property of the companies and organizations listed therein. American Adoptions provides this information as a courtesy and is in no way responsible for its content or accuracy.