Can You Get Paid for Adoption-Related Expenses in Florida?
All About Adoption Financial Assistance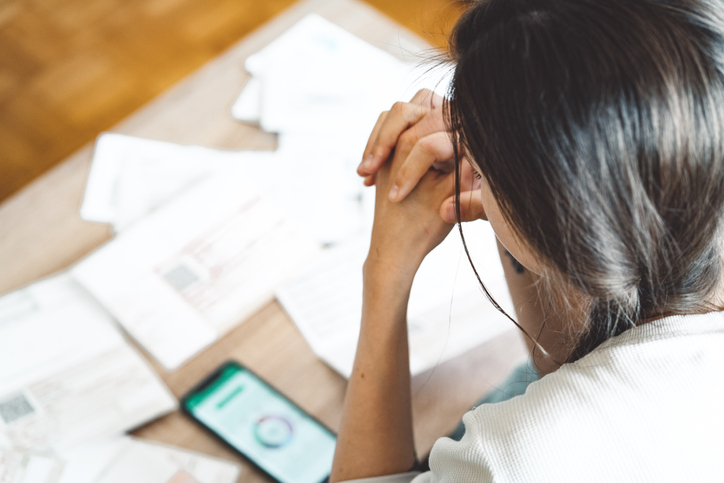 When faced with the looming costs of an unexpected pregnancy, many pregnant women start to wonder:
Are there adoption agencies that pay you?
Does putting a baby up for adoption cost money?
Do you get paid to do adoption in Florida?
Does putting a baby up for adoption cost anything in Florida?
If you're asking these questions, know that you're not alone. Costs are one of the biggest worries on a pregnant woman's mind during an adoption. But there's one important thing that you should be aware of: Placing a baby for adoption has been, and always will be, 100 percent free.
At American Adoptions of Florida, we know that you already have so much to worry about. Because of this, we don't want finances to be the reason you can't make the best decision for yourself and for your baby.
In this article, we'll talk about what kind of financial assistance for adoption in Florida you can receive, how much you can receive and what kind of expenses your funds can be applied to. To speak with a professional about adoption financial assistance for your specific situation, please give us a call at 1-800-ADOPTION today.
Do Prospective Birth Parents Get Paid for Adoption?
The first thing we should clarify is the phrase "get paid for adoption." In every state, accepting payment in exchange for a child is illegal, so you won't be able to find Florida adoption agencies that "pay" you in exchange for a child.
Instead, prospective birth parents can receive something called adoption financial assistance. These funds are not the same thing as "getting paid"; instead, they're used to support a pregnant woman during her adoption process.
Placing a baby for adoption is a tremendously selfless decision — both physically and emotionally. Your adoption agency will support you any way it can to help ease this burden from your shoulders. Thanks to adoption financial assistance, you can make your unplanned pregnancy decision without having to worry about the costs of carrying a pregnancy to term.
In most cases, your adoption agency and the adoptive family you choose will help support your financial needs during your pregnancy — and this payment will never obligate you to choose adoption, unless you're 100 percent ready to do so.
What Kind of Expenses Can Prospective Birth Parents "Get Paid" for?
Financial assistance for putting a baby up for adoption in Florida covers a variety of expenses. The financial assistance that you receive from American Adoptions of Florida can be applied to:
Transportation
Rent and utilities
Maternity clothing
Phone services
Medical and legal expenses
And more
In some cases, a woman will need to seek new living arrangements over the course of her pregnancy. If you're looking for an adoption agency that helps with housing in addition to adoption "compensation" for birth mothers in Florida, we can help.
To learn more about what assistance is available for your adoption, please speak to a specialist at 1-800-ADOPTION or request free information online.
How Much Does a Prospective Birth Mother "Get Paid" for Adoption?
Every adoption situation is different. While every woman is entitled to financial assistance for adoption, how much a prospective birth mother is able to receive depends on a number of factors.
For example, a woman who already has children or is financially supporting her entire family will need more adoption financial assistance throughout her pregnancy. If a young woman considering adoption still has the financial support of her family, she might not need as much financial support when "giving a baby up" for adoption in Florida.
Keep in mind that each state has its own laws that determine how much an agency is able to cover for adoption-related expenses for prospective birth mothers. Your adoption specialist can answer any questions you have about the laws and regulations in your state.
What's Next?
Financial concerns are one of the biggest worries for prospective birth mothers, no matter where they come from. But an adoption specialist is here to help.
To learn more about adoption "compensation" in Florida, the first thing that you should do is reach out to an American Adoptions of Florida specialist. They can give you more information about adoption financial assistance in your situation. Please call us at 1-800-ADOPTION or request free information here.
You can also reach out to our Tampa location to contact one of our local professionals.
3001 North Rocky Point Drive East, Suite 200
Tampa, FL 33607
813-868-1000
Disclaimer
Information available through these links is the sole property of the companies and organizations listed therein. American Adoptions provides this information as a courtesy and is in no way responsible for its content or accuracy.