Find Unplanned Pregnancy Help in Florida
Your Unplanned Pregnancy Options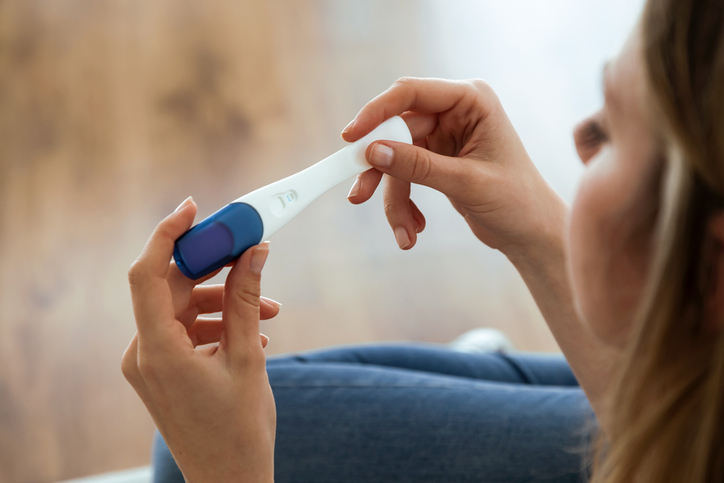 An unintended pregnancy changes everything.
We know that you're probably feeling alone, scared and unsure of where to turn. If that's the case, please know that help is always available. As uncertain as you're probably feeling, you always have options for an unintended pregnancy in Florida.
The three choices that lie ahead of you?
In this article, we'll talk a little bit about each of your options, so that you can make your decision with confidence. Regardless of your choice, remember that you can always call 1-800-ADOPTION to receive free information about all of your unplanned pregnancy options in Florida at any time.
No matter what your choice is, American Adoptions of Florida will support your right to make it.
Parenting
Parenting is usually the first option that pregnant women consider. However, becoming a parent is one of, if not the, hardest jobs out there. As such, there's a lot to think about with this unplanned pregnancy option.
It's important to be honest with yourself before picking this path. If you're considering parenthood as your first option for an unplanned pregnancy in Florida, here are three questions you should ask yourself.
Am I ready to become a parent? In the wake of a positive at-home test result, this is probably one of the first thoughts that came to mind. Ultimately, this decision is entirely up to you. You have to be the one to ask yourself what your goals are for your future and if parenthood is something that you're truly ready for.
Can I afford to raise a child? Raising a child is only getting more and more expensive. According to the U.S. Department of Agriculture, the average cost to raise a child to adulthood is about $233,610 for a middle-income family. While there are financial resources that can help, this is still a steep price for most American families. If you're considering parenting, there are a few local resources available that can help. Your local WIC is a great place to start, and they would happy to give you more information for your situation. You can also reach out to Saving Our Sisters, an organization dedicated to helping women in your situation make informed decisions about their unplanned pregnancy options.
Who will be my support system? Raising a child alone is no easy feat. Many women consider adoption because they want their child to be raised by a two-parent household, or they want them to be surrounded by a large, loving family. If you're thinking about becoming a parent, it's important to consider who will be by your side on this challenging path.
Abortion
Abortion is an early pregnancy option in Florida. Although abortion can be difficult in many ways (financially and emotionally), 95 percent of women who choose this path do not regret their decision long-term.
A woman could choose to have an abortion in Florida for many reasons:
She can't afford to raise a child.
She's not ready to be a parent.
She doesn't want to be pregnant.
She doesn't want to put her career and educational goals on hold.
She has no support system.
If you're considering an abortion in Florida, the first thing that you'll need to do is contact your doctor or a hospital near you. You'll discuss any potential health concerns with them, and they'll determine if an abortion is possible in your situation. It's also important that you do plenty of research before choosing this unplanned pregnancy option in Florida, as you won't be able to change your mind once it's over.
Keep in mind that every state has its own laws regarding abortion. Florida has quite a few restrictions. For example, if you are under 18, you must inform one of your parents at least 48 hours before your procedure in Florida. However, a judge can excuse you from this requirement.
To learn more about other abortion laws in Florida and abortion statistics, please visit the Guttmacher Institute.
Adoption
For some women, adoption is the best unplanned pregnancy option.
Women who choose adoption after an unexpected pregnancy in Florida come from all walks of life. So, remember that you're not alone. Whatever led you to this decision, just know that there is someone out there who knows exactly what you're going through.
When a woman chooses this route, she is in control of the entire process. She gets to decide:
Placing a child for adoption is completely free. And, in many situations, a woman can even receive financial assistance from her adoption agency and the adoptive family to help offset the costs of an unintended pregnancy in Florida.
When you work with American Adoptions of Florida, you'll always have a trained specialist by your side. They'll walk you through every step of the adoption and answer any questions that you might have. To learn more, please call 1-800-ADOPTION or reach out to us here.
Take the First Step
What to do with an unplanned pregnancy in Florida may be one of the hardest decisions that you'll ever make. But just know that there is always someone ready to listen. Whether that's a close friend, family member, a specialist, an adoption counselor or a doctor, help is always available. You can also reach out to local clinics and pregnancy centers for support.
If you have any other questions about unplanned pregnancy options in Florida, don't be afraid to contact us. Our adoption hotline is available 24/7, and you can receive free information about all of your unplanned pregnancy options in Florida — with absolutely no obligation to choose adoption.
Whatever choice you ultimately make, American Adoptions of Florida will support you and direct you to the resources needed to make it happen.
Disclaimer
Information available through these links is the sole property of the companies and organizations listed therein. American Adoptions provides this information as a courtesy and is in no way responsible for its content or accuracy.