What Are Open Adoption Benefits in Florida?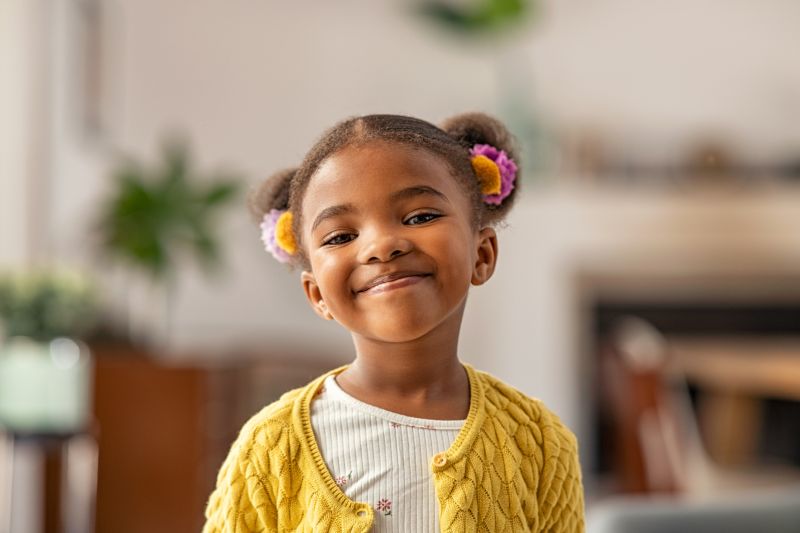 What are some benefits of open adoption in Florida?
Many hopeful adoptive parents are excited to get started with the adoption process, but they have questions about the pros and cons of open adoption in Florida. If you're curious about the open adoption benefits in Florida, you're not alone. Many hopeful adoptive parents have the same questions you do.
Here's what you need to know.
What is Open Adoption?
While many adoptions were traditionally closed adoptions (meaning that the birth parents and adoptive parents did not share contact), almost all modern adoptions include some level of openness.
Openness in adoption looks different for each family and simply means that the birth family and the adoptive family communicate throughout the child's life.
It's very important for adoptive families to reach out to their baby's birth mom after adoption. Sometimes, birth mothers are worried they'll never see their babies again. One of the benefits of open adoption in Florida is that they will.
Open adoption generally includes writing letters and sending pictures but can also include phone calls and text messages. Some families even meet in person, especially for special events like recitals or graduations.
What Are the Benefits of Open Adoption in Florida?
As you consider open adoption pros and cons in Florida, there are many benefits you should be aware of. The best thing about open adoption is that it benefits each member of the adoption triad – the birth mom, the adoptee and the adoptive parents.
Benefits for Birth Mothers
First off, open adoption is very beneficial to birth moms. When a birth mother makes the loving decision to place her child for adoption, she might feel scared or afraid. She might wonder whether she's made the right choice.
Open adoption means that she won't have to wonder.
This style of adoption provides peace of mind for birth moms. It means they'll have the chance to see their baby grow up.
Some adoptive parents are worried that an open adoption means their child's birth mother will want them back. This isn't the case. Birth mothers simply want to know that their baby is happy, safe and loved.
Benefits for Adoptees
When it comes to open adoption benefits in Florida for adoptees, the biggest benefit is that adoptees will be able to find answers.
It's common for adoptees to have questions about their adoption, especially as they reach their teenage years.
Adoptees often want to know:
Why was I placed for adoption?
What are my birth parents like now?
What were my birth parents like when they were my age?
With this style of adoption, adoptees will have a chance to stay in touch with their birth parents and get to know them throughout their life. They'll be able to ask questions, share stories and learn more about their heritage.
Benefits for Adoptive Families
There are open adoption benefits in Florida for adoptive families, too.
With open adoption, adoptive families will have an easy way to learn about their child's medical history. This type of adoption means you'll have the chance to connect with your baby's birth mom and ask questions about her genetic history, as well as whether her family has any illnesses or medical concerns.
Another benefit is that you'll have the chance to build a new and loving relationship. Your child's birth mother will play a special role in your life moving forward, so it's important to treat her with love, respect and kindness as you find ways to communicate that work for both of you.
What Do Adoptive Families Say About Open Adoption?
Remember that one of the best ways to learn about open adoption benefits in Florida is to hear from families who have been there.
Adoptive couple Vicki and Adrian were thrilled to welcome their new baby home through their open adoption.
"It's been single-handedly the most amazing thing to happen to either of us," Adrian said. "It's just been the biggest enhancement to not only our lives as a three-member family now but also to our extended family. It's almost impossible to put into words, but the overwhelming feeling I have is just one of pure joy and happiness."
With Vicki and Adrian's open adoption, they send letters and pictures to their baby's birth mom four times each year. Remember that open adoption looks different for everyone, so talk with your child's birth mother about how much contact she prefers.
Another adoptive couple, Darla and Easton, are happy with their open adoption experience.
"You hear a lot of people telling horror stories, but I would want them to know in advance that's not every story," Darla said. "There are a lot of great birth mothers out there. If you meet the birth mother or you have a semi-open or open adoption, that doesn't mean you're going to be less of a mom or lose your child in any way."
Darla says that connecting with her baby's birth mother has been good for her emotionally. Knowing more about her child's birth mom has helped her immensely with her adoption experience.
Getting Started
If you're ready to learn more about open adoption or you'd like to start the process, it's time to connect with an adoption support team who can help you.
Call American Adoptions today at 1-800-ADOPTION or fill out our contact form online. We'd love the chance to help you become a mom or a dad through adoption, so don't wait. Call us now.
Disclaimer
Information available through these links is the sole property of the companies and organizations listed therein. American Adoptions provides this information as a courtesy and is in no way responsible for its content or accuracy.