How Much Does Adoption Cost in Florida?
A Breakdown of Typical Florida Adoption Costs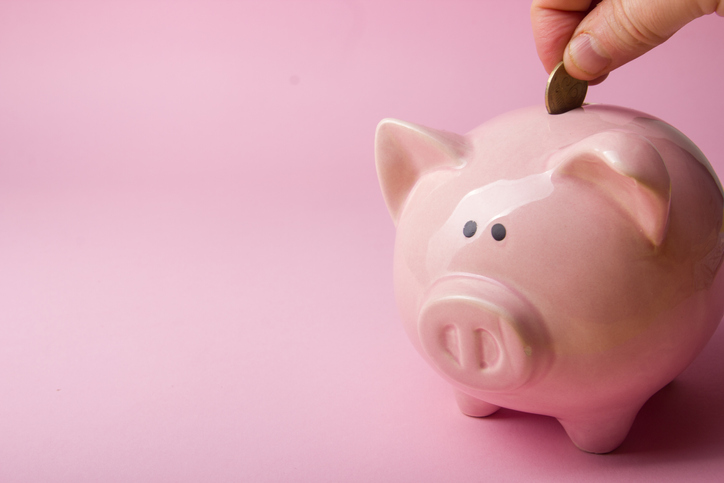 "Let's talk about money" is a sentence nobody wants to hear.
Financial discussions make us uncomfortable and nervous. Within marriages, finances can be one of the primary sources of tension. Among all Americans, it is the leading cause of anxiety.
But, here's the truth: We need to talk about the cost of adoption in Florida.
As uncomfortable as it may be, it is vitally important for anyone considering adoption to be fiscally responsible. You should step into this process with eyes wide open — a clear understanding of what will be required of you when it comes to costs associated with the process.
This guide to Florida adoption costs will address the most common questions we hear at American Adoptions of Florida:
How much does adoption in Florida cost?
What are we paying for?
How can we afford the average cost of adoption in Florida?
We hope this resource helps you feel more confident in your understanding of Florida adoption costs.
What is the Cost of Adoption in Florida?
Several factors influence the total cost of adoption in Florida. These include the agency you work with, the type of adoption you choose, the attorney who assists you and more. Because of this, the average cost of adoption is reported to range from $60,000 to $65,000.
That's a lot — we know. It's normal to have a negative reaction to those numbers.
Below, you will see a breakdown of what goes into that cost. Before we get into that, there are a few facts about Florida adoption costs that you should know.
First, the type of adoption you choose makes the biggest difference on the total cost. International adoption is typically the most expensive. The cost of private adoption in Florida, which American Adoptions of Florida specializes in, is next, followed by foster care and foster-to-adopt, which is the least expensive.
Additionally, individuals who adopt from foster care may be eligible for state-funded financial assistance.
Second, you should beware of cost estimates from professionals that seem outrageously low. If it seems too good to be true, it probably is. Agencies that lowball costs to get families in the door often provide questionable service or have hidden fees later in the process. If you are asking a professional about Florida adoption costs, you should prioritize honesty over "affordability."
What Are Adoptive Parents Paying For?
Adoption requires a lot of work from a lot of people. This isn't work that can be done by just anyone. It takes experienced, trained and licensed professionals to responsibly lead a process this sensitive. When the well-being of a child is on the line, everything has to be done the right way.
These are a few things that make up the cost of adoption in Florida. Hopefully an understanding of what goes into the process will change some of the feelings you may have about the high cost.
Agency Fees
If you are pursuing a domestic infant adoption (also called a private adoption) then you will pay agency fees. When it comes to agency fees and the total cost of adoption in Florida, you should look for an agency that will give you an honest estimate of the cost upfront.
Honest cost estimates, which you will find at American Adoptions of Florida, help you feel prepared and confident during your process.Costs may increase or decrease for a variety of reasons, but you can rest assured that you will be prepared.
Conversely, an agency with hidden fees may ramp up its charges later in the process. This is a trap that many individuals fall into, as many agencies quote a low figure upfront and then increase fees when the process is too far along to stop.
There are many surprises on this journey, but your Florida adoption costs shouldn't be one of them. Work with an agency that gives honest upfront estimates to avoid surprise cost increases.
Prospective Birth Mother Expenses
Women who choose adoption are often eligible for financial assistance. In Florida, this assistance could go toward expenses such as medical care, legal counsel, childcare and more. Financial assistance for prospective birth mothers is provided by hopeful adoptive parents. Because each situation is unique, the amount of expenses can vary greatly, which explains the large range in the average Florida adoption costs.
Professional Services
The agency fees mentioned above are dispersed to many different areas of work, each with an important and necessary function. Your Florida adoption costs provide services in return such as:
Counseling
Educational materials for adopting and raising a child
Administrative responsibilities throughout the process (there's a lot of paperwork!)
Connection to a home study professional and adoption attorney
Documentation and records, both medical and legal
General case management
Open adoption communication support
These services are provided by licensed social workers and other experienced professionals. Our staff has decades of combined adoption experience, and we are proud to provide top-notch service.
Risk Insurance
Most adoptive families do not experience a disruption. But, some will. A disruption can occur for many reasons. If this happens, there is a good chance you have already invested in the prospective birth mother's medical or cost-of-living bills and other fees. Depending on who you work with, these funds could be lost.
American Adoptions of Florida protects families with a Risk-Sharing Program to refund lost funds in a disrupted adoption. This insurance covers money spent on living, medical, agency fees and some legal expenses. A disruption can be emotionally disappointing, but our agency ensures it is not also financially devastating. The Risk-Sharing Program is a way to protect your Florida adoption costs from going too high.
Travel
As a national adoption agency, we conduct many interstate adoptions. This is when you, as the adoptive parent, travel to a different state to adopt a newborn. This part of the process includes airfare or gas, lodging, food and (potentially) lost income from time off work. Travel can be a significant factor in how much adoption in Florida costs.
How You Can Cover the Cost of Adoption in Florida
Okay, you may be thinking, now I understand the cost. But, how do I actually afford it?
There are varying approaches to financing an adoption process. Depending on your current financial situation, one may work better than the others, or you may find an approach that incorporates several different financing strategies is the best route.
Personal Savings: If you are capable of funding the cost of private adoption in Florida with personal savings, then that is amazing. There are many tools out there to help you increase savings for a big goal like this.
Loans and Grants: Many individuals are unable to afford adoption on savings alone. This does not mean you cannot adopt. There are many adoption loans and grants out there. Grants are preferable because they do not have to be paid back. If you look for loans, it is best to find something with low or no interest rate.
Fundraising: Have a bake sale, run a 5K, sell t-shirts — get creative! There are many ways to fundraise for your Florida adoption costs. In addition to raising money, fundraising is a great way to bring your community into your journey.
Contact Us Today
It can be challenging to wrap your head around the cost of adoption in Florida. If you have more questions, you can request more free information online. If you are interested in beginning the process with American Adoptions of Florida, please call 1-800-ADOPTION at any time.
Disclaimer
Information available through these links is the sole property of the companies and organizations listed therein. American Adoptions provides this information as a courtesy and is in no way responsible for its content or accuracy.