Can You Minimize the Average Time to Adopt a Child in Florida?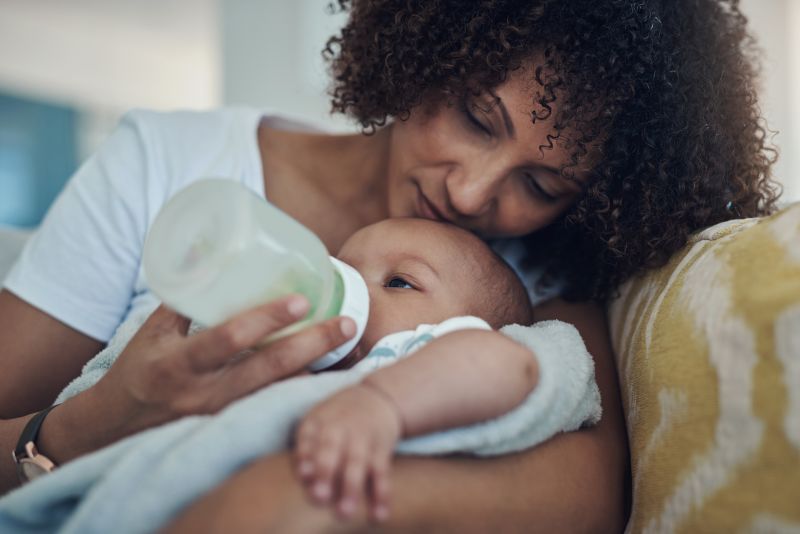 The average time to adopt a baby in the U.S. is a common concern among prospective adoptive parents. That's because after deciding to start a family through adoption, there are overwhelming feelings of excitement and urgency that take over and drive parents towards completion of the adoption process.
No one really knows their average wait time for domestic adoption in Florida at the beginning of the process. Every adoption is different, after all. But you can take measures to expedite the process, and your agency can assist with that. To speak with an adoption specialist about the average time to adopt a child in FL, call 1-800-ADOPTION or complete our free form today.
To gain a basic understanding of the issue now, keep reading below to find out what you can expect regarding the average adoption wait time in Florida and how you and your adoption agency can partner to shorten it.
Understanding What Goes into the Average Time to Adopt a Child in Florida
The typical time it takes to adopt in FL isn't the same for all adoptions. Every situation is unique, and wait time is driven by many key factors. Two of the most important factors influencing your wait time are the kind of adoption you're pursuing and the adoption professional you work with.
Your average adoption wait time in FL is heavily influenced by the type of adoption you've selected. International adoptions come with extended wait times (lasting years sometimes) because they often involve multiple trips to the child's home country and adherence to adoption laws in not just one but two nations.
The adoption professional you've chosen can also impact the average time for adoption in FL. There's a wide variance in wait times among adoption professionals. When partnering with American Adoptions, you can expect your wait time to be around 9 to 12 months. However, not every agency can say that. We strive to limit adoption wait times by taking several steps to ensure your adoption goes smoothly.
What Does American Adoptions Do to Shorten Average Waiting Time for Adoption in FL?
Over nearly three decades, American Adoptions has helped more than 13,000 adoptive families grow through private domestic adoption. We work relentlessly to identify the perfect adoption opportunities for hopeful adoptive families on the shortest possible timeline.
What tactics do American Adoptions use to trim the average adoption wait time in Florida? Here are a few things our adoption specialists do:
1. Utilize Extensive National Advertising
At American Adoptions, we have a nationwide reach, so we can connect hopeful adoptive families like yours with expectant birth mothers anywhere in the U.S. We extensively market our agency to expectant women considering adoption in every state. That helps cut your average wait time to adopt a child in Florida.
Through our industry-leading marketing efforts, we keep American Adoptions at the top of online search results because we know that's where people most commonly seek information on adoption. In fact, with American Adoptions, you get 800x more marketing exposure than with any other national agency.
Our advertising is directed at diverse venues, such as:
Crisis pregnancy centers
Yellow Pages
Hospitals
Social media
Other adoption websites
Adoption professionals across the U.S.
Again, we advertise in more places than other adoption agencies so prospective birth mothers will have no trouble finding our agency. As a result, you'll get more adoption opportunities and a shorter average wait time for adoption in FL when you partner with us.
2. Connect with Other Professionals
While our robust marketing strategy and resources provide American Adoptions with tremendous reach, we also network with other adoption professionals to find adoption opportunities and limit the average wait time for domestic infant adoption in FL.
We have a network consisting of hundreds of other adoption professionals across the country. That boosts your chances of getting matched with the right adoption opportunity quickly. For instance, maybe an adoption attorney wants to find a family match to adopt a child for a birth mother in Vermont. They can contact American Adoptions to identify the right family for that birth mother through our agency.
Our network of adoption professionals means there's a greater chance that you'll experience a shorter average adoption wait time in FL with our agency. Let us go to work for you by using our ability to connect with birth mothers directly and through our network of adoption professionals nationwide.
3. Take Advantage of Our National Reach
A strength of national adoption agencies is their capacity to reach expectant birth mothers anywhere in the U.S. Advertising to expectant birth mothers in all 50 states shortens your average adoption wait time in Florida because you'll have more opportunities to find a match due to the larger pool of expectant birth mothers with a national organization.
Local adoption agencies are usually limited to working with expectant birth mothers within their city or state. The smaller pool of expectant birth mothers results in far fewer adoption opportunities for prospective adoptive parents. But with American Adoptions, you get the reach of a national adoption agency. We work with pregnant mothers considering adoption across the U.S. to minimize American Adoptions' average time it takes to adopt a child in FL.
4. Maintain Proper Balance for Accurate Wait Time Estimates
We are committed to providing you with fair and accurate adoption wait time estimates. Predicting wait times can be tricky due to some unpredictable factors that can impact the average wait time for adoption. One of the ways we try to provide accurate estimates is by balancing the number of completed adoptions and the number of adoptive families that join our agency.
That's important because when adoption professionals accept too many families at once, extended average adoption wait times for everyone are the result. American Adoptions is fully-licensed, so we must be accountable for our wait times each year. Our wait times are confirmed by state authorities. That's not the case for unlicensed professionals, as they sometimes attempt to offer false adoption wait times without oversight.
5. Available Around the Clock
Unexpected pregnancies and the ensuing questions don't happen only during business hours. In many cases, expectant women need answers outside of the 8 a.m. to 5 p.m. schedule. While other agencies may miss potential adoption opportunities because they're not available after hours, American Adoptions is always ready to provide expectant women with the information they need.
Our 24/7 coverage provides constant accessibility, so we won't miss out on adoption opportunities. That impacts your average adoption wait time in FL by offering more potential adoption matches. Our around-the-clock availability lets us answer questions, handle concerns, and offer counseling any time, day or night. Expectant women calling our agency always speak with a real person instead of a voicemail.
American Adoptions is a true leader in the world of adoption because the scope of our work and the quality of services we offer are second to none. We've connected more than 13,000 families over the last 30 years, and we know first-hand how to create some of the shortest available average adoption wait times in FL and elsewhere in the U.S.
Final Words on Limiting the Average Adoption Wait Time in FL
Adoption is a great way to build the family you've always wanted. If you've begun your journey, there's a good chance you're feeling a sense of urgency to complete the process. Even though many factors can impact the average wait time to adopt a newborn in FL, choosing the right agency will help limit your adoption wait and achieve your adoption goals faster.
You can find out more about American Adoptions' proven strategies for minimizing the average time to adopt an infant in the U.S. Simply call 1-800-ADOPTION or complete our free online form.
Disclaimer
Information available through these links is the sole property of the companies and organizations listed therein. American Adoptions, Inc. provides this information as a courtesy and is in no way responsible for its content or accuracy.