Foster Parents Who Want to Adopt in Florida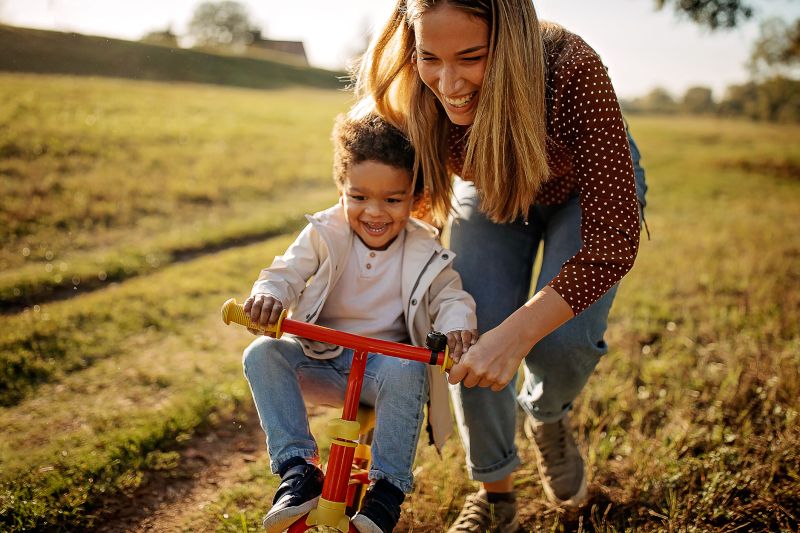 Are you curious about whether fostering before adoption in Florida is right for you?
As you prepare to become a parent through adoption, you might be wondering about your options. After all, you'll have a lot of choices to make. Because each hopeful adoptive family is different, no two adoption experiences are completely alike. The great news is that this means you can customize your adoption experience to fit what you need.
If you're interested in working with older kids, children who have special needs or groups of siblings, then fostering before adoption in Florida could be the best choice for you.
For families who would prefer the idea of adopting a newborn or infant, then private domestic adoption could be a better choice. With private domestic adoption, a birth mother will make the loving decision to place her child for adoption.
If you'd like to talk with an adoption specialist about how you can start the adoption process and welcome a baby into your family, you can call 1-800-ADOPTION now to get started.
What is Foster to Adopt in Florida?
Adoptive families have a lot of choices to make. One of the biggest is what type of adoption they'll pursue. If you're thinking about fostering before adoption in Florida, it's important to understand how adopting a child you are fostering in Florida works.
Foster care is designed to provide a temporary home to a child whose birth parents are currently unable to care for them. Children may be in foster care for a few hours, a few months or even a few years. The goal of foster care is to eventually reunite children with their birth parents.
Unfortunately, reunification isn't always possible.
If you'd like to consider adopting your foster child in Florida, you aren't alone. Many foster parents want to adopt the children that are in their care. While adopting your foster child in Florida is sometimes possible, the adoption process cannot begin until the child's birth parents have their parental rights terminated. Sometimes, a birth parent will terminate their rights voluntarily. Other times, a judge will remove their rights.
It's also important to keep in mind that even if a child lives with you for several years, adopting may not always be legally possible. It's important to remember that reunification is the ultimate goal of foster care.
What Foster Parents Need to Know
If you're planning to become a foster parent – that's great! Foster parents provide safe, loving homes to children who are in need.
Before you start your foster parent journey, there are several things you need to know.
First, remember that with pre-adoption foster care in Florida, not every child will be eligible for adoption. Your focus should be on helping the children in your care start coping with all of the changes in their lives – not on trying to hasten the possibility of adoption.
It's also important to keep in mind that with foster care, children often experience trauma. Be prepared to handle tears, anxiety and stress. Your social worker can also provide you with some great resources for helping the children in your care.
Finally, remember that you have a lot of options when it comes to pre-adoption foster care in Florida. You might find that you enjoy caring for groups of siblings or older kids and that you'd like to wait for adoption. You might also learn that you'd prefer to simply adopt a newborn through private domestic adoption. Focus on what will work best for your family.
Private Domestic Adoption: How to Get Started?
As you learn about adoption and fostering to adopt in Florida, you might be wondering whether private domestic adoption is right for you and how you can get started.
With this type of adoption, you'll start out by contacting a private domestic adoption agency, such as American Adoptions.
We'll connect you with an adoption specialist who will talk with you about the steps of adoption. They'll explain how completing your APQ works. This is the questionnaire that lets us know exactly what you're looking for in a baby and in a potential birth mom.
Your adoption specialist will also guide you through preparing for your home study. We want to make sure you pass the first time with flying colors, so we'll make sure that you know exactly how to prepare.
With private domestic adoption, you'll be matched with a birth mother who will choose you as the hopeful adoptive family for her baby.
At American Adoptions, we offer many benefits, including:
800x marketing
13,000 families created
Complete financial protection: We strive to protect your adoption budget, which is why we provide transparent adoption costs and a financial protection program that lets you continue pursuing adoption when a disruption occurs. You never have to repay fees for a new adoption opportunity.
Support for each member of the adoption triad
And more
One of the most important things to remember is that our team wants to help you become a mom or a dad. We provide marketing services to help you connect with the right birth mother who will choose you as the family for her baby. While many small adoption agencies can help you complete your adoption, they don't always have enough resources to complete that adoption in a timely manner.
Here at American Adoptions, we'll give you a clear timeline of when you can plan to welcome your baby home – and what you can expect every step that you're waiting.
Our team understands exactly how important your adoption is to you, and our goal is to handle it with compassion.
Call us now at 1-800-ADOPTION to learn more.
Disclaimer
Information available through these links is the sole property of the companies and organizations listed therein. American Adoptions provides this information as a courtesy and is in no way responsible for its content or accuracy.