Why Do People Adopt in Florida?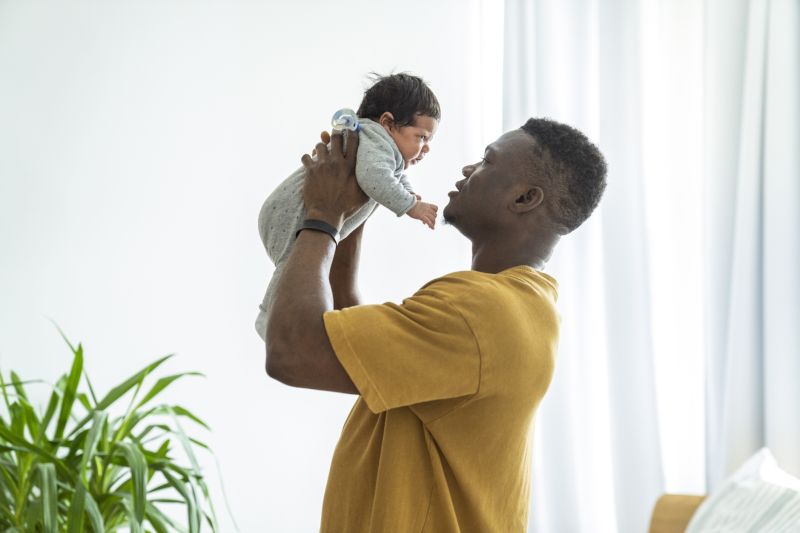 As you prepare to build your family, you might be wondering, "Why do people adopt in Florida?"
You might also want to know whether adoption is right for you.
There are many reasons to adopt a child. In this article, we'll cover some of the most popular reasons to adopt in Florida and how you can decide if adoption is right for you.
Keep reading to learn more, or call 1-800-ADOPTION now to speak with an adoption specialist about reasons for adopting a child in Florida.
Why Adopt in Florida?
When you're considering ways to build your family, you might come across stories of adoption and wonder if it's right for you.
Every family has their own reasons to adopt a child in Florida.
Some of the most common reasons to adopt a child in Florida are:
You want to provide a safe and loving family to a child in need
You want to help a birth mother who is choosing adoption for her child
You or someone you know was adopted
You are a member of the LGBTQ community and would like to build your family
You have dealt with infertility and would like the opportunity to become a parent
There is no "wrong" or "right" reason to adopt.
Each adoptive family is different, which means that your adoption experience will be completely unique.
What Do Adoptees Think About Their Adoptions?
One of the best ways to find reasons to adopt a child in Florida is to read stories of people who have experienced it firsthand.
The founder of American Adoptions, Scott Mars, started this adoption agency because he was adopted as an infant.
Both Scott and his parents look back on their adoption experience with fondness.
Scott's mother is thrilled with their adoption journey. "It was the most exciting moment of our lives when our social worker brought him into the room," Susan remembers. "I asked her to let his daddy hold him first. It was a moment I will never forget. There is no greater gift that can be given to someone."
While adoption isn't always easy, the journey is rewarding.
"The reality in life is the toughest journeys allow us to appreciate things more fully," Mars said. "Nothing significant in life is ever gained from cutting corners. In the end, all your pain and doubt will wash away the first moment your baby snuggles in your arms. It will not matter how you became parents; it will only matter that you did."
Adoptive Family Testimonials
As you're learning about reasons for adoption in Florida, make sure you take the time to learn what other adoptive families have to say.
Many adoptive families have similar fears and concerns when they start the adoption process. They're often worried it will take a long time or that they'll struggle in their parenting journeys. The good news is that you aren't alone, and when you choose American Adoptions as your adoption professional, we'll support you as you move through the adoption process.
One family, Adrian and Vicki, knew that they were going to adopt, but they were nervous about the process.
"We were thinking there were so many children that need good homes, so let's just adopt," Vicki remembers. "The whole infertility stuff was just very overwhelming. We just thought that adoption would be the best choice."
Throughout their adoption journey, Adrian and Vicki turned to their American Adoptions professional team for guidance, support and encouragement.
"The other important thing is talking with your American Adoptions counselors who are helping with your case to determine if there is anything else you can do," Vicki adds. "It's also a lot of open communication with each other because it's hard sometimes as a couple on you — this long wait — and you have different mixed emotions about it. So, talking about it openly and honestly is always good, as well."
No two adoption experiences are completely alike. Each family is unique, which means that your hopes for your adoption may be different than that of other parents. It's important to talk openly with your adoption specialist about what you're looking for in a birth mother and in a baby, so you can experience the best match possible.
Starting Your Adoption Journey
If you're ready to start your own adoption journey, it's time to reach out to an adoption professional you can count on.
Here at American Adoptions, we'd love to talk with you about reasons for adoption in Florida.
Our team has successfully helped create over 13,000 families, and we'd love the chance to help you create yours. Regardless of whether this will be your first time adopting or you've welcomed a child through adoption before, we'd love to help support you on your journey.
Call 1-800-ADOPTION now to speak with an adoption specialist about how you can get started.
Disclaimer
Information available through these links is the sole property of the companies and organizations listed therein. American Adoptions provides this information as a courtesy and is in no way responsible for its content or accuracy.