Everything to Know About Adoption Agencies in Florida
Florida Adoption Agencies, Attorneys and More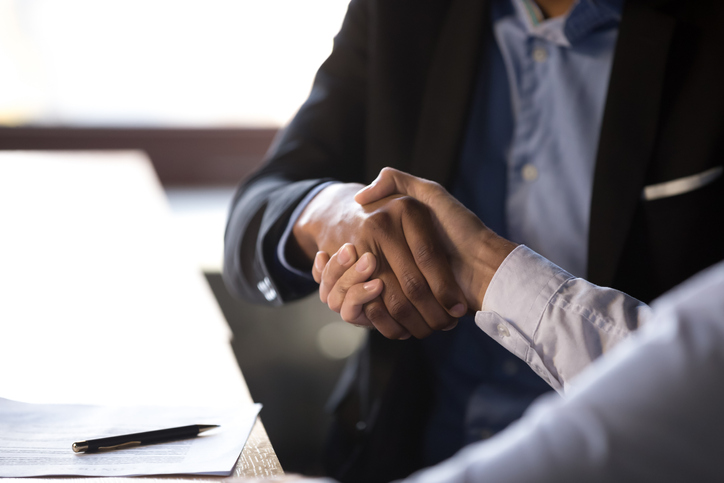 There's more than one way to start a family. Although having a child biologically may be the first option that comes to mind, this is not the only way. For millions of Americans, adoption is the pathway to fulfilling dreams of becoming a parent.
Conversely, you could be experiencing a pregnancy that you were not expecting. This is one of life's most challenging surprises, especially if the timing couldn't be worse. Whatever your reason is for considering alternatives to parenting, you should know that adoption is a way to create a bright future for yourself and your baby.
Prospective birth parents and adoptive parents can work with adoption agencies in Florida to turn their adoption plans into reality. And when it comes to Florida adoption agencies, there's no better choice than American Adoptions of Florida.
Working with Adoption Agencies in Florida
The adoption process is a complex series of steps with many rules, requirements and regulations. Strict adherence to the legal outline for the process is necessary in order to successfully complete an adoption. The best way to know that your adoption is being done the right way is to work with adoption agencies in Florida.
American Adoptions of Florida can be your agency. Whether you are a prospective birth parent or hopeful adoptive parent, we can provide the services and support you need. Along with guiding you to a successful placement, our agency offers counseling, encouragement and peace-of-mind to all individuals we work with.
Adoption agencies in Florida are fully licensed professionals, which means you can trust that our work is held to the highest standards. In addition to being fully licensed, we are also a national adoption agency. While some Florida adoption agencies work only within the state, we look across the country to find the perfect adoption situation for you.
If you're interested in learning more about our services and choosing us as your Florida adoption agency, please call 1-800-ADOPTION.
Finding Adoption Opportunities in Florida
One of the most important things a private adoption agency in Florida can do for you is to locate an adoption opportunity. When you are a prospective birth parent, you get to choose the adoptive family you think will be best. You do this by looking through adoptive family profiles, which your specialist will bring to you based on what you are looking for.
When you are an adoptive parent, you'll create one of these profiles with the help of your agency. This is your opportunity to put your best foot forward. A quality profile can make a big difference in how long you wait to be selected by a prospective birth mother. American Adoptions of Florida goes above and beyond the typical Florida adoption agency by working with a dedicated team of media specialists to assist in the creation of family profiles and video profiles.
Thanks to this effort, we see an average wait time of one to 12 months for adoptive parents — much shorter than many other agencies.
Home Study Services in Florida
Every adoptive family will need to complete a home study. This is a review of your home by a licensed social worker. The home study consists of three primary steps:
Gather and review documentation
Visit the home of the hopeful parents
Conduct interviews with parents and other family members
Not all adoption agencies in Florida can provide home studies. It is a separate licensing process from the typical agency process. American Adoptions of Florida is a licensed home study provider. This means that if you work with our adoption agency in Florida, you will not need to look elsewhere for this important step. If you are working with a different professional, we can provide the services you need to complete the home study.
Additional Services from Adoption Agencies in Florida
The home study and adoption opportunity are two massive parts of the process, but this journey requires more than that. All Florida adoption agencies provide additional services — some more than others.
American Adoptions of Florida is a full-service agency, meaning we can handle the process from start to finish. Other professionals are equipped to handle certain steps, but not others. Here are some of the things you can expect from us as a full-service adoption agency in Florida:
Assistance creating your adoption plan
Prospective birth parent financial assistance
Risk-Sharing Program that protects the investment of adoptive parents
Administrative support
Connection to necessary legal and medical services
Advice from experienced professionals
Working with a licensed agency like American Adoptions of Florida is the best way to ensure a successful, smooth adoption process.
Florida Adoption Agencies and Resources
We want you to understand all of your options as you consider the professional that may be best for your journey. Which agency is best for you?
Like we stated above, American Adoptions of Florida can be your full-service agency. We'll walk with you from start to finish.
If you would like to consider other professionals, these adoption agencies in Florida are all licensed and equipped to assist with domestic adoption:
Florida Foster Care Agencies
Foster care is another way to provide a child with a safe and loving home. While the primary goal of foster care is reunification with the biological family, some children are waiting for adoption in the foster care system.
If you are interested in becoming a foster parent in Florida, or learning more about the foster-to-adopt process, please contact one of these helpful professionals:
Adoption Attorneys in Florida
Along with their agency, any hopeful parent will need to work with an adoption attorney in Florida. Those working with American Adoptions of Florida can expect to be connected with an experienced lawyer. However, we respect that others may want to locate an adoption lawyer in Florida on their own.
If you'd like to find a Florida adoption attorney, you could consider these options:
Contact American Adoptions of Florida
Are you interested in choosing us as your Florida adoption agency? You can contact us at any time by calling 1-800-ADOPTION. You can also find our offices at:
3001 North Rocky Point Dr. East, Suite 200
Tampa, FL 33607
813-868-1000
Disclaimer
Information available through these links is the sole property of the companies and organizations listed therein. American Adoptions provides this information as a courtesy and is in no way responsible for its content or accuracy.