Foster Children for Adoption in Florida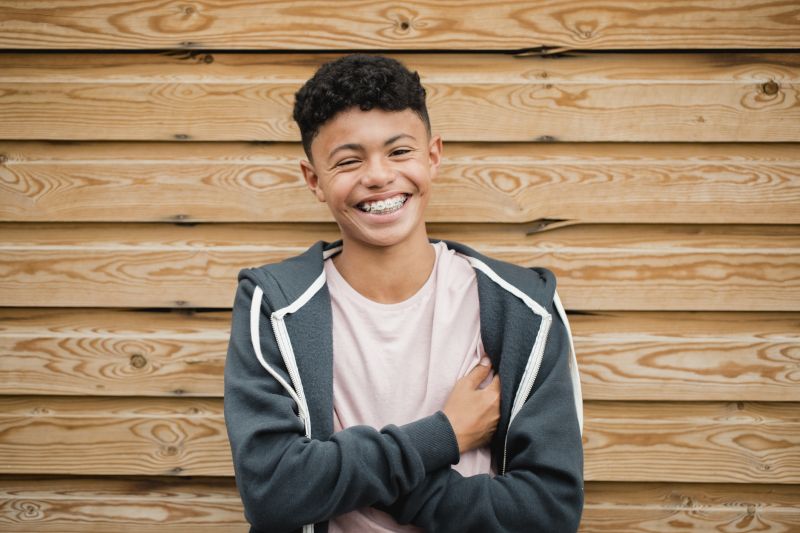 Are you thinking about adopting a child through foster care?
There are many foster kids up for adoption in Florida who would love the chance to find their forever family.
Foster children for adoption in Florida may be in care for any number of reasons, and many of those kids have been in the foster system for a long time. Some of them dream of being adopted, while others are still hopeful that they will be reunited with their birth families.
If you've been thinking about adopting a child and you're considering foster children available for adoption in Florida, there are several things you need to know about the foster care system and how it works in regard to adoption.
Some families choose to pursue foster care prior to adopting a child, while others like the idea of focusing on adoption from the start.
If you'd like to talk with an adoption professional about how you can start the adoption process, you can reach American Adoptions by calling 1-800-ADOPTION. You can also keep reading to learn more about foster kids up for adoption in Florida.
What is Foster Care?
Foster care is designed to provide a safe and loving place for children to stay while their birth parents are unable to care for them. This could be due to illness, financial instability or legal issues. When a child is placed in foster care, the primary goal is to reunite them with their birth parents. Reunification can take days, months or years. Sometimes, it's not possible.
It's normal for hopeful adoptive parents to want to pursue foster kids for adoption in Florida. While the idea of growing your family in this way can be very exciting, it's important to remember that not all children will be eligible for adoption.
Foster parents work closely with their foster child's social worker. It's common for foster children to have visits with their birth family, so you'll need to offer support and guidance during this time.
Also, keep in mind that many foster children have experienced extreme trauma, so you'll need to be prepared to help them through this difficult situation as carefully as possible.
What is Private Domestic Adoption?
With private domestic adoption, you'll be matched with a prospective birth mother who lovingly makes the decision to place her child for adoption.
Private domestic adoption agencies only work with birth mothers who personally choose adoption for their children.
If you choose to pursue this type of adoption, you'll be matched with a birth mother who believes you'll be the best possible family for her baby. Sometimes you'll meet the mother before the baby is born. Other times, you might meet at the hospital when she is in labor. Occasionally, you might find yourself connecting with the birth mother after her baby is born.
Which Type of Adoption is Best For Me?
It's natural to be curious about foster children up for adoption in Florida.
In fact, many children in Florida are adopted through foster care each year.
There are currently at least 19,000 children in foster care in the state of Florida, many of whom will be eligible for adoption. Others will return to their birth families.
When you're considering working with a foster child for adoption in Florida, it's important to understand the pros and cons of each type of adoption.
With foster care adoption, you will generally be working with older children or children who have experienced trauma. You might be working with groups of siblings. In some cases, you may provide care for a child who is unable to become adopted and who may return to their birth family after months or years in your care.
With private domestic adoption, you will work with your adoption agency and a prospective birth mother. You will welcome a newborn or infant to your family. Because birth mothers working with private adoption agencies make the loving choice to choose adoption for their child, adoptions can be completed much more quickly than when you're working with children in foster care available for adoption in Florida.
Finding Support
Whether you choose to pursue children in foster care waiting for adoption in Florida or you'd like to adopt an infant through a private domestic adoption agency, it's important that you connect with the right support system for the job.
Welcoming a child to your family through adoption is no easy task, but your foster care agency or private domestic adoption agency will be able to provide you with support, guidance and resources to help you every step of the way.
When you work with a private domestic adoption agency, such as American Adoptions, you'll receive help:
Planning your adoption
Creating your waiting family profile
Preparing to meet your child and their birth mother
During your adoption finalization process
Connecting With American Adoptions
If you decide that private domestic adoption is the best option for your family, it's time to reach out to American Adoptions.
Our team would be thrilled to have the chance to help you with your adoption.
Here at American Adoptions, we have helped create over 13,000 families over the last 30 years. We also take pride in the fact that our team consists of adoptive families, birth mothers and even adoptees who know exactly what the adoption process is like.
We'd love the opportunity to help you become a mom or a dad through adoption, so don't wait. Reach out to our team today by calling 1-800-ADOPTION. You'll be connected with an adoption specialist who can answer your questions about adoption and let you know how you can get started.
Disclaimer
Information available through these links is the sole property of the companies and organizations listed therein. American Adoptions provides this information as a courtesy and is in no way responsible for its content or accuracy.