Adoption in Miami Gardens, FL
Miami Gardens Adoption Agencies, Lawyers and More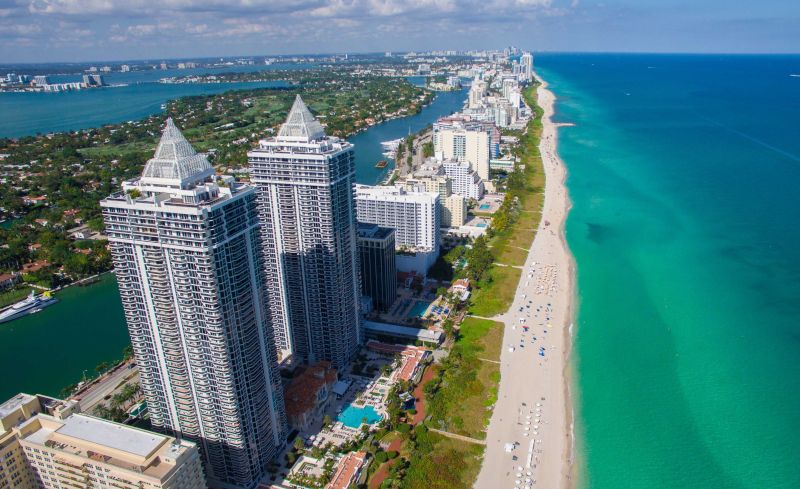 Here's the first thing you need to know: Adoption in Miami Gardens may be the best thing you ever do.
Beginning this journey can feel overwhelming. If you're an expectant mother considering adoption for your baby, we know this is one of the most difficult choices you'll ever make. And when you're hopeful adoptive parents, taking the first steps into this process can be nerve-wracking.
It's normal to have apprehensions at the start. We're here to help. This guide to adoption in Miami Gardens will answer all of your biggest questions about the process and provide the vital information you need to get started.
And if you have personal questions or feel ready to begin your Miami Gardens adoption today? You can call us any time at 1-800-ADOPTION.
Adoption Agencies in Miami Gardens
There's arguably no more important step in your process than choosing the right agency to work with, and American Adoptions of Florida can be that agency for you.
American Adoptions of Florida is a national adoption agency licensed in Florida. This means you get the best of both worlds when you work with us for your Miami Gardens adoption: the shorter average wait times and more experienced staff of a national agency, plus the personal connection of a local agency.
Why work with an agency at all? The process is complicated. Adoption in Miami Gardens is governed by a strict set of rules and regulations. An adoption that doesn't follow these requirements is at risk of disruption or failure.
Through the services we provide, we ensure that your adoption is completed successfully, ethically and legally. Plus, our experienced staff provides important emotional support throughout your journey.
Interested in working with American Adoptions of Florida? Call us today at 1-800-ADOPTION to speak with a specialist or contact us online here. We'd be happy to answer your questions.
Still considering all of your options? There are several nearby agencies you could choose from, and we encourage anyone considering adoption to think about all of their options. For information about Miami Gardens adoption, you could also contact:
Foster Care Adoption in Miami Gardens
Foster care adoption is another route for hopeful parents. While American Adoptions of Florida does not provide services for this type of adoption, we encourage you to explore all avenues to start your family.
Adopting from foster care could be right for you if you are open to adopting an older child, a sibling set, or a child with special needs. Additionally, the lower cost associated with this process is appealing to many.
To learn more about foster care adoption in Miami Gardens, you could contact one of these organizations:
International Adoption Agencies in Miami Gardens
Do you have a sense that your child is waiting for you in a different country? Many hopeful parents who pursue international adoption feel called to this journey.
Due to the complicated nature of this particular type of adoption, an international agency is absolutely vital.You'll want to find an agency that is Hague-approved. Thankfully, there are several in Florida that could assist with your adoption in Miami Gardens:
Adoption Attorneys in Miami Gardens
Each type of adoption requires an adoption attorney. It's important to work with a qualified legal professional who is an expert in Florida adoption law. Working with American Adoptions of Florida? We'll connect you with a law office from our trusted network.
However, we also understand that many individuals feel empowered by finding their own legal representation. For your adoption in Miami Gardens, you could consider contacting these local attorneys:
Miami Gardens Adoption Home Study Providers
The home study is an important step in an adoptive family's journey. It takes place early in the process and is required for each type of adoption. In order to complete a Florida home study, you'll need to find a licensed home study provider.
Look no further! American Adoptions of Florida is licensed to provide Florida home studies. Individuals working with our agency for placement can keep the home study in-house.
Working with a different agency for placement? We are able to provide home study services for your adoption in Miami Gardens. Contact us today to learn more.
Hospitals for Maternity Care and Delivery in Miami Gardens
Prospective birth mothers will make many decisions over the course of an adoption in Miami Gardens. Ask yourself:
One important choice is the hospital at which a prospective birth mother will receive prenatal care and, ultimately, where delivery will take place. For an adoption in Miami Gardens, there are several hospital options:
Adoption Finalization Courts
The last step of the journey for adoptive parents is finalization. This typically occurs six months after placement. During a finalization hearing, a judge will review all of the required documentation from your process and the post-placement visit report. Once satisfied that the placement has met all Florida adoption requirements, the judge will issue a final decree of adoption.
For an adoption in Miami Gardens, the finalization hearing will most likely take place at a Miami-Dade County Courthouse.
Things to Do in Miami Gardens
There's no shortage of entertainment and activities in Miami Gardens. If you are traveling from out of town to adopt here, you'll likely spend quite a bit of time in the city both pre- and post-placement.
Here are some of the most popular ways to spend your time in Miami Gardens:
Contact American Adoptions of Florida Today
Ready to start your adoption in Miami Gardens with our agency? Contact us today. You can call 1-800-ADOPTION at any time to speak with a specialist, or you can contact us online today.
Disclaimer
Information available through these links is the sole property of the companies and organizations listed therein. American Adoptions provides this information as a courtesy and is in no way responsible for its content or accuracy.