Adoption in Palm Bay, FL
Palm Bay Adoption Agencies, Lawyers and More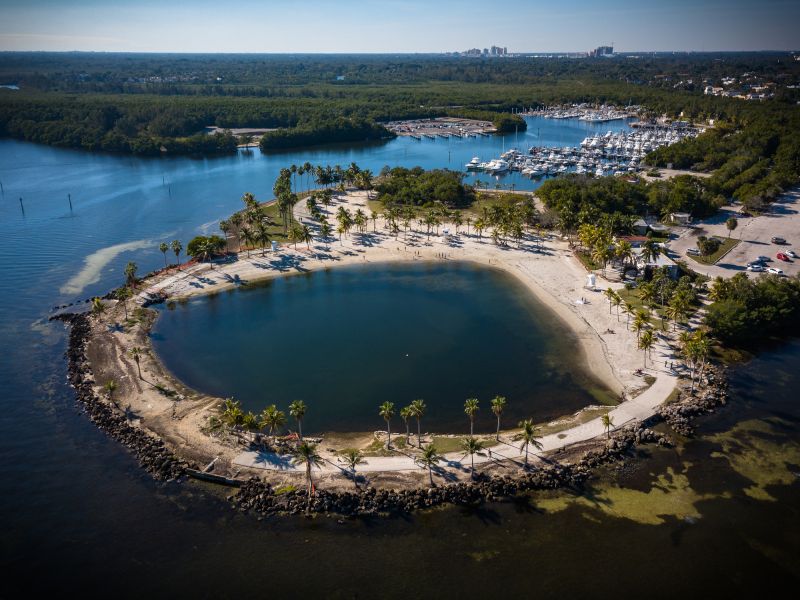 Adoption in Palm Bay, Fla., can be an incredible journey. Through this process, hopeful parents can fulfill their dreams of starting a family. Prospective birth mothers can find a path forward from a challenging situation. A child can find love, safety and a life of opportunity.
But, adoption in Palm Bay is rarely easy. In fact, without the right knowledge and professional guidance, this journey can begin to seem overwhelming and impossible.
That's why we've created this guide to adoption in Palm Bay.
Are you a hopeful parent or prospective birth mother? We want you to feel confident and equipped as you prepare to step into the life-changing journey of adoption. This guide will give you the most important information about Palm Bay adoption.
If you only take away one thing, make it this: The best way to successfully complete an adoption is with the help of an agency, and American Adoptions of Florida can be the agency for you.
Adoption Agencies in Palm Bay
American Adoptions of Florida is a fully licensed national adoption agency. We also have a local office, which means our staff can deliver the best of both worlds:
And, because we're a fully licensed agency, you can trust that our work is held to the highest possible standards.
Additionally, American Adoptions of Florida is a full-service agency, which means we can meet your needs from start to finish throughout your adoption in Palm Bay. Our staff does this through services such as:
With the guidance of our adoption specialists, you can put yourself in the best position to complete a safe, legal and ethical adoption in Palm Bay. Learn more anytime by calling us at 1-800-ADOPTION or contacting us online.
But, we're not your only option when it comes to agencies. If you'd like to explore other possibilities, there are several organizations that can assist with your Palm Bay adoption:
Foster Care Adoption in Palm Bay
Hopeful parents have more than one possible path to adoption.
American Adoptions of Florida only provides services for the adoption of newborn babies in the U.S. However, foster care adoption can be another amazing way to start a family. And even though we cannot provide services for it, we fully support this route if it is right for your family.
Interested in learning more about foster care adoption in Palm Bay? Consider reaching out to one of these local professionals:
International Adoption in Palm Bay
Have you considered international adoption? It's another option for hopeful parents who want to adopt in Palm Bay.
International adoption requires the assistance of a Hague-approved international adoption agency. Finding the right agency can make or break your experience with this complicated process. There are several accredited agencies around Florida to consider:
Adoption Attorneys in Palm Bay
Each state has its own adoption laws. In order to successfully complete an adoption, you'll need to work with an adoption attorney. Your attorney should be an expert in the laws of your state. With their guidance, you can be confident each step of your journey meets legal requirements.
When you work with American Adoptions of Florida, our staff will connect you with a trusted legal professional. We've developed many connections over years of service. This takes the stress of choosing an attorney for your adoption in Palm Bay off your shoulders.
If, on the other hand, you would like to research local attorneys on your own, there are several places to start:
Home Study Providers for Palm Bay Adoption
All adoptive families must complete a home study before they are able to accept an adoption opportunity. This step is required for all three types of adoption and is intended to ensure that any placement is in the best interests of the child.
In order to complete a home study for your Palm Bay adoption, you will need to find a licensed home study provider. While most agencies are not able to provide services for this step, we can. American Adoptions of Florida is licensed to provide the necessary services to complete your home study. This is one benefit of choosing us as your full-service agency.
Not working with American Adoptions of Florida for placement? We can still provide services for your home study. Contact us today to learn more.
Hospitals for Maternity Care and Delivery
Adoption is a brave, loving act. It may be common to hear the phrase "giving a baby up for adoption," but we know that you're not "giving up" at all when you create an adoption plan for your baby.
Throughout your adoption in Palm Bay, you (as a prospective birth mother) should be encouraged, supported and respected. This means that American Adoptions of Florida puts you in charge of your adoption process. You make the big decisions, including where you would like to receive maternity care and deliver your baby.
All of your medical costs will be covered through adoption financial assistance. Focus on choosing a hospital that makes you feel comfortable. There are several options in the area for your Palm Bay adoption:
Palm Bay Adoption Finalization Courts
The last step of the process for adoptive parents is called finalization. This legal procedure will take place in a Brevard County Courthouse and usually occurs six months after placement.
In between placement and finalization, your adoption in Palm Bay will require a series of post-placement visits. These visits, which observe how everyone is adjusting to the placement, will result in a report.
After reviewing this report and other legal documentation at your hearing, a judge will issue your final decree of adoption — making your family legally official.
Things to Do in Palm Bay
Traveling from out of town for your adoption in Palm Bay? Between pre-placement visits and the post-placement wait for ICPC clearance, you'll likely spend several weeks here.
There's plenty to do during your stay:
Contact American Adoptions of Florida Today
Ready to take the next step in your Palm Bay adoption with our agency? Let's talk. Call us anytime at 1-800-ADOPTION to speak with a specialist, free of charge. You can also contact us online today.
We look forward to serving you.
Disclaimer
Information available through these links is the sole property of the companies and organizations listed therein. American Adoptions provides this information as a courtesy and is in no way responsible for its content or accuracy.