Adoption in Pompano Beach, FL
Pompano Beach Adoption Agencies, Lawyers and More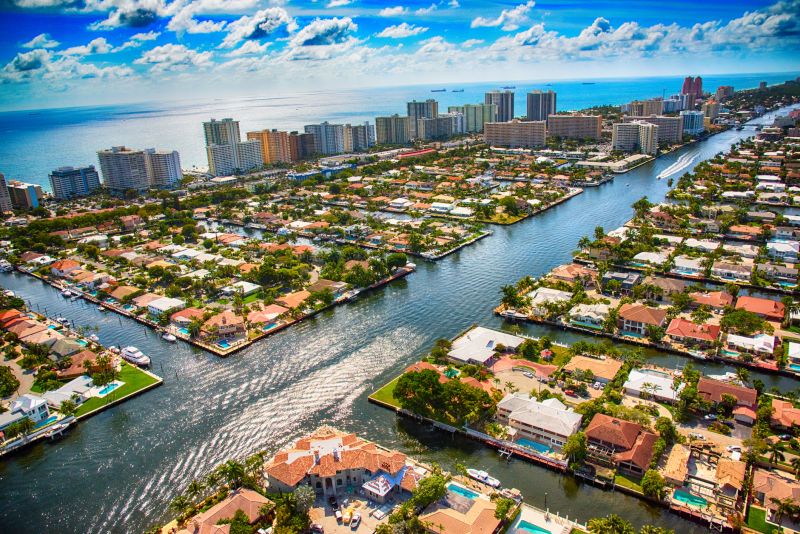 Could adoption be right for you?
It's a life-changing question. And if you're considering adoption in Pompano Beach, Fla., we know how overwhelming it can feel.
How do you know if adoption is right for you? How does the process work? Is there anyone who can help you? And, how do you even get started?
We've created this guide to adoption in Pompano Beach to answer all of your most important questions. Whether you are a hopeful parent or a prospective birth mother, this guide will give you the most important information you need.
When it comes to adoption, there may be no more important aspect than understanding your choice of adoption agency. The agency you choose will play a large role in shaping your experience with the adoption process.
From start to finish of your Pompano Beach adoption, American Adoptions of Florida can be the agency for you.
Adoption Agencies in Pompano Beach
Why are agencies so important to the Pompano Beach adoption process? Because adoption is complicated.
This process is governed by complex sets of rules and regulations, which are unique based on your location, circumstances and many other factors. Missteps along the way can result in a failed adoption. An agency is your guide throughout, providing expert support that results in a safe, ethical and successful adoption.
American Adoptions of Florida is a fully licensed, full-service national adoption agency. Each of those three things is important and offers you, as a prospective birth mother or hopeful parent, distinct benefits.
Fully Licensed: Our operations are held to the highest legal and ethical standards, with regular reviews by objective third parties. In short: You can trust us to handle your adoption in Pompano Beach.
Full-Service: Many agencies specialize in certain steps of the process. American Adoptions of Florida specializes in all of it. We can provide the services you need from A to Z.
National: American Adoptions of Florida has a local office but works across the country. This large scope results in shorter average wait times and increases the chance of finding an opportunity that is perfect for you.
Interested in learning more about working with us for your adoption in Pompano Beach? Call us today at 1-800-ADOPTION or contact us online anytime.
There are also other agencies nearby who could assist with some or all of your Pompano Beach adoption. If you'd like to explore your options, you could begin by researching these organizations:
Foster Care Adoption in Pompano Beach
American Adoptions of Florida works within the domestic infant adoption process, but this is not the only way to adopt. Many hopeful parents find that foster care adoption is a great fit for their family.
Could you see yourself adopting an older child, a set of siblings, or a child with special needs? Foster care adoption in Pompano Beach could be a beautiful way to start your family.
To learn more, get in touch with one of these agencies:
International Adoption in Pompano Beach
International adoption is another possible route for a hopeful parent. There are millions of children around the world waiting for a family through adoption, which compels many U.S. hopeful parents to look abroad in their adoption journey.
Does this interest you? If so, the first step is to contact a Hague-approved international agency. There are several that could assist with your adoption in Pompano Beach:
Pompano Beach Adoption Attorneys
Each type of adoption requires the services of an adoption attorney. Attorneys ensure that your process follows the legal requirements at each step. Without this, your adoption in Pompano Beach will be more vulnerable to disruption.
Those working with American Adoptions of Florida will be connected with a trusted legal professional from our network. There will be no need to find an attorney on your own. But, if you would like to research adoption lawyers in Pompano Beach for yourself, you could start with these local offices:
Home Study Providers for Your Pompano Beach Adoption
The home study comes early in the process for hopeful parents. This step involves an in-home visit from a social worker and interviews with each family member. In order to complete the home study, you'll need to find a licensed home study provider.
Luckily, American Adoptions of Florida is just that. Our agency can provide home study services for your adoption in Pompano Beach. This means that individuals working with us for placement will not need to look elsewhere for these important services.
Working with a different agency for placement? American Adoptions of Florida can still provide home study services for you. Contact us today to learn more.
Hospitals for Maternity Care and Delivery
When you're a prospective birth mother, you're in charge of the adoption process. You decide which family you think will be best for your baby and how much contact you would like to have pre- and post-placement. You also get to choose the hospital where you would like to receive maternity care and deliver your baby.
All of your medical costs will be covered by adoption financial assistance. Focus on choosing a hospital that makes you feel comfortable and safe. There are several nearby options for your adoption in Pompano Beach:
Pompano Beach Adoption Courts
The final step of the process for the adoptive family is called adoption finalization. This takes place in a local court — most likely a Broward County courthouse for your adoption in Pompano Beach.
Finalization occurs six months or so after placement. In between placement and the hearing, a social worker will conduct several post-placement visits to ensure everyone is responding well to the placement.
At the hearing, a judge will review all required documents, including the post-placement report. Then, the judge will issue a final decree of adoption, making your family officially final. Your specialist at American Adoptions of Florida will be there with you the whole way, providing guidance, support and encouragement.
Things to Do in Pompano Beach
Traveling from out of town to adopt a baby in Pompano Beach? You'll likely spend quite a bit of time here. Thankfully, there's plenty to do:
Contact American Adoptions of Florida Today
Ready to start your Pompano Beach adoption with our agency? We would love to talk. Call us today at 1-800-ADOPTION to speak with a specialist or contact us online.
Disclaimer
Information available through these links is the sole property of the companies and organizations listed therein. American Adoptions provides this information as a courtesy and is in no way responsible for its content or accuracy.