Adoption in Miramar, FL
Miramar Adoption Agencies, Lawyers and More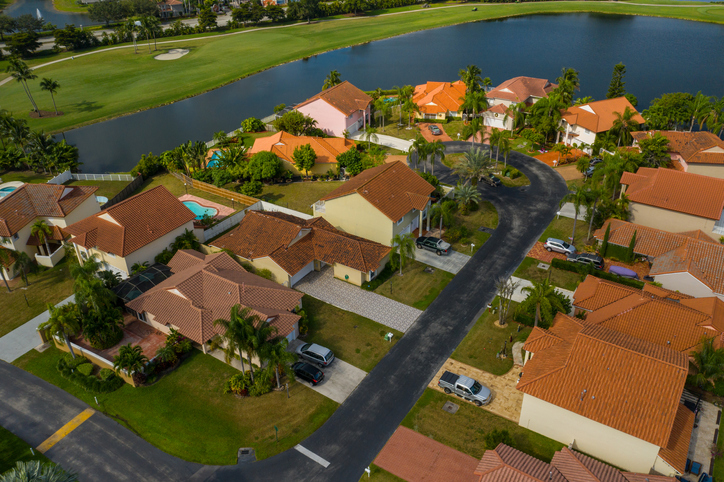 Adoption in Miramar, Fla., can be a beautiful journey. It can help hopeful parents reach their family-building dreams, and it can help prospective birth parents give their child the life they want for him or her.
But adoption in Miramar is not always easy. In fact, without the guidance of an experienced professional, it can quickly become complicated, risky and even dangerous. There's a reason why you'll see so many online resources telling you to contact a professional ASAP. It's the only way you can have a legal, safe and ethical adoption in the state of Florida — or anywhere else in the United States.
Fortunately, you've come to the right article. American Adoptions of Florida understands how overwhelming the field of Miramar adoption professionals can be. That's why we've created this guide, where you can learn all about the professionals available to you and the services they can offer.
Wherever you're at in your personal adoption journey, take a read. You won't regret it.
Adoption Agencies in Miramar
When you research your options for a Miramar adoption, you'll find that adoption agencies are frequently lauded and recommended. But, why?
Adoption agencies are licensed professionals who can guide you through every step of this journey. While there are many types of adoption professionals out there, you'll want to look for a "full-service" one, like American Adoptions of Florida. They're essentially "one-stop shops," giving you all the information and services necessary to move forward.
And, when you're looking at private domestic infant adoption agencies in Miramar, there's no better choice than American Adoptions of Florida.
We're a national agency licensed in Florida, meaning you get the advantages of both an extended national network and the personalized feel of a smaller adoption agency in Miramar, Fla. We're here for you every step of the way — providing the information, expertise and support you need to get through this life-changing journey.
Our national services simply can't be matched by smaller agencies. When you work with us, we'll provide:
So, what are you waiting for? Whether you're ready to get started today or you're still exploring your options, our staff would be happy to answer your questions. Give us a call anytime at 1-800-ADOPTION or request free information online.
Foster Care Adoption Agencies in Miramar
Maybe your idea of a new family member isn't an infant. Instead, you might imagine bringing an older child, a child with special needs or a sibling group into your family. If so, foster care adoption might be right for you.
While the ultimate goal of foster care is reunification with birth parents, there are still hundreds of children in the Florida foster care system eligible for adoption. You will want to contact an approved professional within the state to learn more about them and determine whether foster care adoption is a possibility for your family.
Get started with these professionals:
International Adoption Agencies in Miramar
If you want to adopt a child from another country, there are plenty of adoption professionals in Florida who can help. You'll need to work with a Hague-approved professional to ensure a safe, ethical and legal adoption, and you'll need to do your research to make sure that this path is the right one for you.
When you're ready to get started or simply want to learn more, contact one of these professionals:
Adoption Attorneys in Miramar, FL
No matter what kind of Miramar adoption you choose, you'll need to work with an adoption attorney to adhere to Florida laws and regulations.
Adoption attorneys play a few key roles — they provide legal advice through the whole process, they monitor living expense payments, they organize adoption finalizations, and more. Don't stress about finding a Miramar adoption attorney if you work with American Adoptions of Florida; we can refer you to a trusted professional we work with often. However, the ultimate choice will be up to you.
If you want to research adoption attorneys on your own, you have a few in the area to choose from:
Miramar Adoption Home Study Providers
Every adoptive family must complete an adoption home study before receiving a placement. While it can seem overwhelming at the start, know that every home study provider wants to help you succeed. American Adoptions of Florida is no exception.
Because our agency is licensed in Florida, we can complete both international and domestic adoption home studies. One of our local social workers will come to your home to assess your space and interview your family members about their readiness for adoption.
We are happy to complete Miramar adoption home studies for families who are and aren't working with us for placement. Contact us today to learn more.
Miramar Hospitals for Prenatal and Maternity Care and Delivery
If you've decided that adoption is the solution to your unplanned pregnancy, you'll get to make every decision along the way — which family will raise your child, how much contact you'll have with them and what your hospital stay will look like.
Your adoption specialist will work closely with you to create a hospital plan that meets your expectations. Remember: All of your medical costs will be covered by our agency and the adoptive parents you choose. If you're not sure which hospital to deliver at, you have a few local options:
Miramar Courts for Adoption Finalization
There are a few steps in the legal process of adoption, but none is so exciting as the adoption finalization. This typically happens six months after placement and officially recognizes an adopted child as part of your family.
During this hearing (which will most likely take place at the Broward County Courthouse), a judge will review your adoption paperwork. After asking a few questions, they will issue a final decree of adoption, and your child will legally be a member of your family! Don't forget to bring a camera — it's a precious moment for all involved.
Tourism Spots for Your Adoption in Miramar, FL
Adoptive parents and prospective birth parents often spend a great deal of time in Miramar when they're pursuing adoption here. It's a great place to have some pre-placement meetings, and there is plenty to do when you're waiting out your ICPC clearance.
Here are just a few things to put on your must-see list:
Want to learn more about adoption in Miramar, Fla.? Give our specialists a call anytime at 1-800-ADOPTION, or contact us online today. We'll be happy to hear from you.
Disclaimer
Information available through these links is the sole property of the companies and organizations listed therein. American Adoptions provides this information as a courtesy and is in no way responsible for its content or accuracy.