How to Place a Baby for Adoption in Florida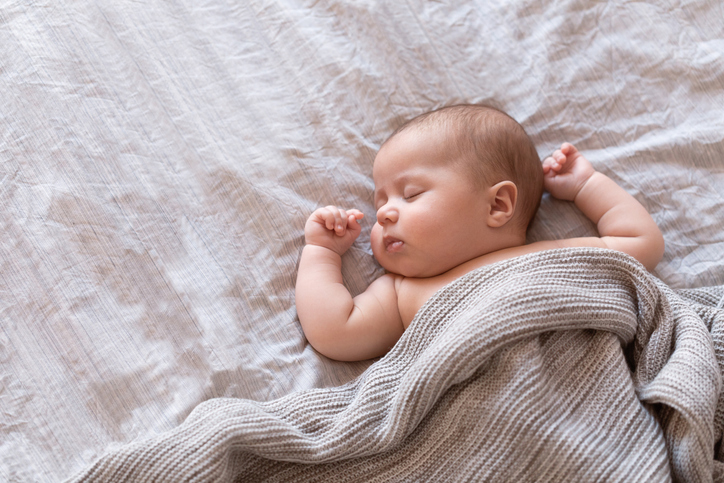 Choosing adoption is a brave, loving and selfless decision. It takes tremendous courage to walk down this path. We know that this is a decision that you did not come to quickly or easily, and American Adoptions of Florida is here to support you every step of the way.
With such a difficult road ahead, you probably have plenty of questions about how to "give a baby" up for adoption in Florida. In this guide, we'll talk about the process for placing a baby for adoption, should you choose adoption in Florida as your unplanned pregnancy option.
How to Put a Baby Up for Adoption in Florida: A Step-by-Step Guide
Step 1: Decide if adoption is right for you
Every adoption process starts with a courageous prospective birth mother. But, it's up to her to decide if this is the right option for her. A decision this life-changing should not be made lightly.
Before making this choice, a prospective birth mother should take the time to look at all of her unplanned pregnancy options:
This decision is entirely up to you. If you decide to call American Adoptions of Florida, we can give you information on all of your unplanned pregnancy options for free and with no obligation to choose adoption.
No matter what decision you make, know that you are not alone. If you decide that adoption is right for you, your specialist will be with you every step of the way.
Want to talk to someone now? Our adoption hotline is available 24/7 at 1-800-ADOPTION.
Please remember that adoption is in no way "giving up" on your child or on a future with them. If you decide to choose adoption, the only thing that you are giving your baby is the gift of life.
Step 2: Create an adoption plan
Starting the adoption process in Florida begins by contacting one of our adoption specialists.
After explaining your situation and determining your goals, you'll start creating your adoption plan with the help of your specialist. This adoption plan is tailored specifically to you, which means that you get to choose all of the important details, including:
No matter what you're looking for, our trained specialists will help you make the adoption plan that's right for you.
Step 3: Choose an adoptive family and get to know them
Finding the perfect family is one of the most important steps taken to place an unborn child up for adoption in Florida.
Once you've mapped out your adoption plan, you can start searching for the adoptive family that's right for your child. Your specialist will send you a list of adoptive family profiles to look through until you find the one that fits your criteria.
After that, it's time to get to know them. Your specialist will mediate the first phone call, but after that, you can decide how much or how little direct contact you would like.
If you ever decide that you need to change your mind about a specific family, you can do so up until placement. Our specialists will always be there to help you find the right match for your preferences.
Step 4: Create your birth plan and finish up any legal work
Your hospital stay is one of the last steps to putting a baby up for adoption in Florida. Like the other parts of your adoption, your hospital stay and birth plan is entirely up to you. You'll be able to decide:
Where you'd like to deliver
If you'd like to give your baby a gift after the hospital stay
Who you want as your support system
And more
In Florida, prospective birth parents must wait at least 48 hours before they can consent to the adoption after delivery. Once you consent to the adoption, you will have legally agreed to terminate your parental rights.
An adoption lawyer will always explain the legal side of how the adoption process works in Florida. That way, you can make sure you understand your rights before you sign any adoption paperwork.
Step 5: Start post-placement communication
Every prospective birth mother in Florida gets to decide how much contact she's open to in an adoption. Her three choices are an open adoption, semi-open adoption or closed adoption. The choice is completely hers to make.
After the adoption, adoptive families and birth parents can stay in contact via:
Video calls
Emails
Phone calls
Visits
Pictures/letters
And more
As a prospective birth mother, you can choose to have as much or as little contact as you're ready for. If you'd feel more comfortable with your adoption specialist's help, you can ask them to mediate contact before, during and after the "giving-up-for-adoption" process in Florida.
Start Your Adoption Journey Today
And those are the steps for adoption in Florida! Every adoption experience is unique, so yours might look a little different, but it will usually follow this template.
If you have any questions about starting your adoption in Florida, please contact us today for free and with no obligation to choose adoption. You can give us a call at 1-800-ADOPTION or request free information online. If you'd like to reach out to our local office in Tampa, you can find us at:
3001 North Rocky Point Drive East, Suite 200
Tampa, FL 33607
813-868-1000
Disclaimer
Information available through these links is the sole property of the companies and organizations listed therein. American Adoptions provides this information as a courtesy and is in no way responsible for its content or accuracy.