Who are the Children Available for Adoption in Florida?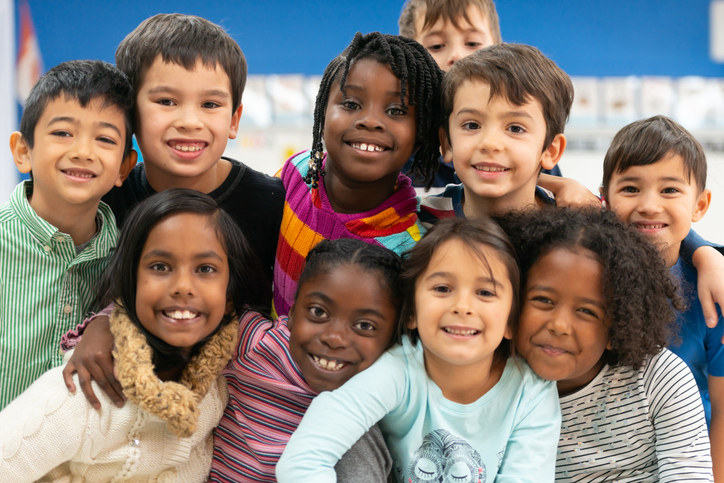 For hopeful adoptive parents considering adopting in Florida, the amount of information and requirements involved in the adoption process can quickly seem overwhelming. Not knowing where to begin or what choices will best align with your family-building goals can add stress, as well.
It's completely understandable to feel this way.
Fortunately, American Adoptions of Florida (as well as other adoption agencies in Florida) are here to help simplify the process. By providing you with opportunities for placement of children to adopt in Florida, agencies can help make your dreams of adopting come true.
This guide will explore the options you have when it comes to finding your future son or daughter through adoption. Let's get started.
Infants Available Through Private Adoption in Florida
American Adoptions of Florida focuses on domestic infant adoption, which is the adoption of an infant born in the United States. Choosing to adopt an infant is a life-changing decision for you, the baby's birth parents and the baby at the center of the process. It's a choice that builds a lifelong relationship between members of the adoption triad.
Finding an adoption opportunity that meets your goals and preferences is important.
But, how do you find babies for adoption in Florida?
Adoptive parents will create adoptive family profiles, which provide information on them, their background, lifestyle and more. Hopeful parents will also express their preferences on gender, race, ethnicity, family background and more for their future son or daughter. Adoption professionals will use this information to find the perfect adoption opportunity for that family.
Prospective birth mothers will be able to view these profiles, and their adoption professional will help them make the perfect match. Women considering placing their babies up for adoption in Florida will ultimately choose their child's adoptive parents based on the information they read and connection they experience from the profiles.
Hopeful parents who have completed their home study and family profile can also view existing situations of babies for adoption in Florida. They may be considered for these opportunities, based on their preferences and goals.
Keep in mind: Not all situations will match your/the prospective birth mother's requirements. Due to the varying laws involved with interstate adoptions, some prospective adoptive families may not be eligible for every situation. Existing adoption situations represent an extremely small percentage of American Adoptions of Florida's cases, but they are another option available for growing your family through adoption.
If you are want more information on the available infants for adoption in Florida, or an existing adoption situation, please request free adoption information or give us a call at 1-800-ADOPTION. We will be more than happy to answer any questions you may have.
Children Available for Adoption Through Florida Foster Care
Each year, thousands of children enter the Florida foster care system for various reasons. These children are uncertain what their future will hold. While the ultimate goal of foster care in Florida is to reunite the child(ren) with their biological parents, unfortunately, more than 20 percent of the time, this is not the case.
Foster care adoption helps these children find their new home.
Children who are unable to be reunited with their biological parents become eligible foster kids for adoption in Florida. These children range in ages from infants to teenagers, with different ethnicities, genders and races. Oftentimes foster children come from troubled backgrounds, are part of a sibling group or have special needs. Adoptive parents hoping to grow their family through foster care adoption can view state photo listings of the children available for adoption in Florida.
It's very important that, as an adoptive parent, you make every effort to thoroughly research the children available for adoption in Florida and choose a child who best matches your adoptive goals. A social worker can provide more information and help you make this important decision.
When a parent decides to adopt a child from foster care, in most situations, the child will be placed with the family in the household for a trial period. This is to ensure both the parents and the child are adjusting well to the placement. Once this period is deemed successful, the legal process can begin.
After placement occurs, there will be several legal requirements to complete, including multiple home visits, an adoption finalization hearing and more. Your adoption specialist will guide you through the steps and confirm they are being completed properly.
When these steps have been completed and a successful adoption finalization takes place, the child will be legally recognized as a member of your family and you will be considered the legal guardians of the child.
Please note: Post-placement visits and adoption finalization are required to bring babies available for adoption into your family, too.
Although there are many uncertainties, and different rules and requirements involved with foster care adoption, it remains a great option for families who may have fewer age or gender restrictions on the child they wish to adopt. If you are interested in learning more about foster care adoption in Florida, we suggest contacting any of the agencies below:
Your Adoption Journey
Adoption is an amazing choice.
The impact it has not only on the child, but for you as well, is life-changing. But, it's important that you choose the adoption opportunity that you are best prepared for — whether you are interested in infants for adoption in Florida or older children up for adoption in Florida.
When you feel you are ready to adopt and begin exploring your options for children available for adoption in Florida, give American Adoptions of Florida a call at 1-800-ADOPTION or reach out online. We would love to discuss your infant adoption options and help determine the best path to making your parenthood dreams come true.
Disclaimer
Information available through these links is the sole property of the companies and organizations listed therein. American Adoptions provides this information as a courtesy and is in no way responsible for its content or accuracy.