Your Complete Guide to Florida Adoption Requirements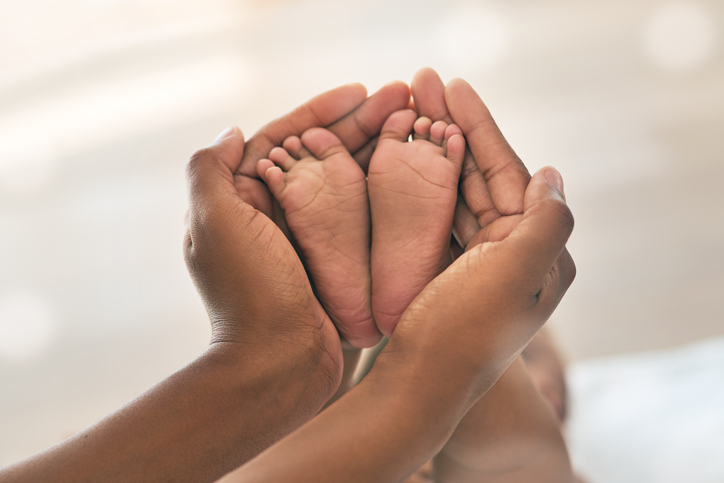 The adoption journey begins similarly for many hopeful parents — with a lot of questions.
Is adoption right for me?
How can I start the process?
Should I work with an agency?
How will we handle adoption costs?
These are important questions, and we've created guides to help you find answers. But, before we get to any of those, there's something else to consider: Florida adoption requirements.
Can anyone adopt a child? No, not necessarily. While adoption is worth exploring for anyone who dreams of becoming a parent, there are some qualifications that any hopeful parent is required to meet.
The requirements for adoption in Florida are unique because these laws are created at the state level. Requirements can also shift depending on the professional you work with. We'll go over all of this important information in our guide to Florida adoption requirements.
Adopting a Child in Florida: Requirements You Should Know
American Adoptions of Florida is a national adoption agency that can support hopeful parents throughout the Florida adoption process. We are specifically licensed in Florida to provide necessary services for domestic infant adoption, and we have a local office at:
3001 North Rocky Point Drive East, Suite 200
Tampa, FL 33607
813-868-1000
In addition to the legal Florida adoption requirements, our agency has several qualifications for hopeful parents (which is a common practice for agencies). We all want what is best for everyone involved in adoption, and these requirements are in place to ensure a safe, ethical and legal process.
The requirements for adoption in Florida with American Adoptions of Florida include standards such as:
Marital status
Age
Criminal record
You can read more about adopting with our agency in Florida and the requirements for this process.
Marriage Requirements for Florida Adoption
In addition to agency-specific standards, there are Florida adoption requirements written into state law. First, we'll look at marriage requirements for hopeful parents. These may differ slightly depending on the type of adoption you choose.
Each state has different specifications for this standard. In Florida, any hopeful parent can adopt, regardless of legal marital status.
Keep in mind that this is according to Florida law, and a private agency may have different requirements. For example, American Adoptions of Florida is able to work with partners who have been married for at least two years.
Florida Laws on LGBTQ Adoption
Adoption is a great family-building option for LGBTQ hopeful parents. If you are a part of the LGBTQ community and considering adoption, it's important that you make sure the state laws and agency regulations are on your side.
Nationally, it is illegal to discriminate on the basis of sexuality. That means that you can legally adopt in all 50 states as a member of an LGBTQ couple. There are no Florida adoption requirements standing in your way.
However, recent lawsuits from private organizations are attempting to create a loophole to these protections. While no state can stop you from adopting, some private agencies can.
American Adoptions of Florida is proudly pro-LGBTQ adoption. We have worked with hundreds of amazing LGBTQ parents, and our agency will always stand behind your right to start a family.
Age Requirements for Florida Adoption
You may be surprised to learn that there are no age requirements for adoption in Florida. However, once again, most professionals will have specific qualifications when it comes to age. This can include both an age requirement and limit.
Individuals working with American Adoptions of Florida must be between 22 and 50 years old, although exceptions have been granted in specific cases. Most other agencies in Florida, including Florida foster care agencies, have age requirements of their own. It's common for professionals to require adoptive parents be at least 21 years old.
Criminal Restrictions for Florida Adoption Requirements
Can a felon adopt a child in Florida? It depends.
Certain felonies on your record may prohibit you from pursuing adoption. This record will be reviewed as a part of the required background check. Florida adoption requirements stipulate that the following offenses are grounds for disqualification:
Child abuse
Domestic violence
Abandonment
Neglect
Drug-related offenses
Violent offenses
If you have been convicted of a crime that falls into any of these categories, it is possible you will not meet the requirements to adopt a child in Florida. However, please reach out to an adoption attorney or agency for more information.
Practical Florida Adoption Requirements
The items mentioned above are the legal requirements to begin your Florida adoption journey. But, to be frank, these are the bare-bones requirements of adoption. The process demands much more of any hopeful parent.
While these practical requirements may not be written in law, they are also essential for anyone adopting.
Health
No one is perfect. We all get sick and have health struggles. However, the responsibilities of parenting can be physically demanding. Do you feel confident enough in your health to handle these responsibilities? Good health — both at present and in the future — should be considered among the requirements to adopt a child in Florida.
Finances
Parenting costs money, as does the adoption process. Adoption isn't only for the wealthy. But, it is best to be financially responsible. The costs of the process can be thought of as a part of the Florida adoption requirements. Do you have plans to finance your adoption?
Commitment
How sure are you in your decision to adopt? This isn't something you can simply back out of if you change your mind. A 100% commitment upfront is required to adopt a baby in Florida. It's best to be totally honest about how you feel — both with yourself and your partner. Beginning the process with an equally agreed-upon commitment will make everything better.
These practical Florida adoption requirements should be considered along with the legal qualifications for anyone considering adoption.
You should know: This process can be challenging. There will be joys, but there will also be many frustrations. American Adoptions of Florida can help you through it all as you take each step toward a successful adoption.
If you have more questions about Florida adoption requirements or about starting your process with our agency, please call us today at 1-800-ADOPTION to speak with a specialist. For continued research into the adoption process, you can contact us online.
Disclaimer
Information available through these links is the sole property of the companies and organizations listed therein. American Adoptions provides this information as a courtesy and is in no way responsible for its content or accuracy.