4 Reasons to Choose Adoption in Florida
There Are Many Reasons to Create an Adoption Plan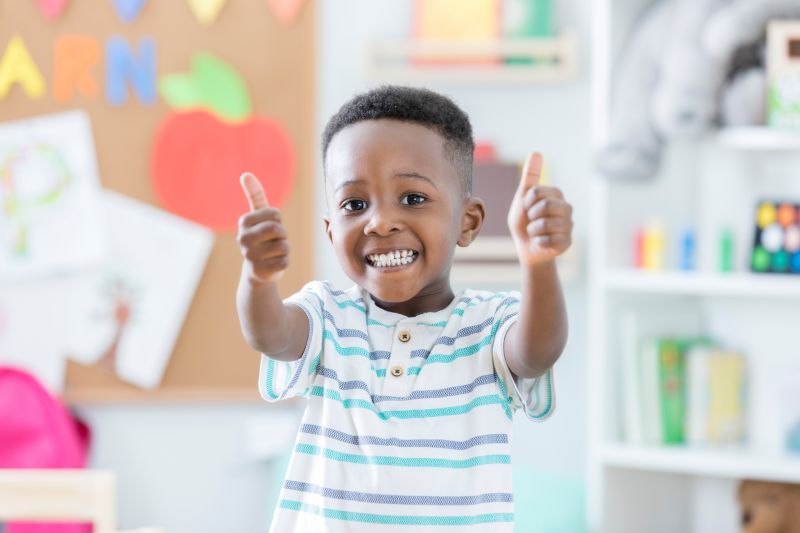 No two adoption journeys are the same. Although all prospective birth mothers abide by a general adoption process, each experience is unique. Because everyone's adoption journey is different, there are many reasons that people choose adoption.
You can talk about these reasons with one of our trusted adoption professionals at 1-800-ADOPTION. We are available to help you at any time.
At American Adoptions of Florida, people often ask us what some of those reasons are. It depends on the prospective birth mother and what led them to consider adoption in the first place.
For instance, you may want to continue pursuing your life goals.
Or, you might want to make the most cost-effective decision.
Whatever the case may be, there are plenty of reasons why people choose adoption in Florida.
Though we can't tell you which of those reasons could be for you, we can tell you why others have chosen adoption. That's why we've assembled this list of four reasons to choose adoption in the Sunshine State. You can also get more adoption information now.
In the meantime, continue reading to find four common reasons to put your baby up for adoption in Florida.
1. You Already Have Children and Aren't Ready to Parent Again
As you may have guessed, parenting is expensive. Even aside from the cost, parenthood is also a major time commitment. Plenty of prospective birth mothers already have children, and they aren't ready to dive into parenting again. If this describes your situation, then this could be one of the main reasons to choose adoption in Florida.
You want to give your child a chance at the best life possible, and adoption could be a way for you to make that happen.
Right now, you may be unable to give your child the kind of life that you want them to have.
But, you can specify your hopes and dreams for your child when you work with American Adoptions.
With the help of one of our experienced professionals, you'll create your adoption plan. This is an outline of everything you want out of your adoption, and we can ensure that everything will go according to plan.
2. You Want to Make a Cost-Effective Choice
Adoption is always 100% free for prospective birth mothers. Although you should never feel financially forced into choosing adoption, you also shouldn't have to worry about costs during your pregnancy. This is where adoption financial assistance comes in, and it covers any pregnancy-related costs. It's another one of many reasons to "give a baby up" for adoption in Florida.
We also want to clarify something. There's a reason that we use the phrase "give a baby up" in quotes. It's one of the most common phrases people use when they talk about adoption. You may have even thought about reasons to "give your baby up" for adoption. But, this phrase completely misses the point. You aren't "giving up" when you choose adoption. You are giving your child a life of love and opportunity, and that is beautiful.
3. You Can Watch Your Child Thrive in an Open Adoption
Another reason why people choose adoption in Florida is that they can watch their child thrive through open adoption. When you choose an open adoption, you get to watch your child grow up happy and healthy in a loving home. On top of this, you can develop a lifelong bond with both your child and their adoptive family.
Through American Adoptions, you can find the right adoptive parents for your baby. When you stumble upon the perfect adoptive parents, you will likely have a "gut" feeling.
This is how Brittnee, a birth mother who worked with our agency, felt.
"I was lucky enough to find American Adoptions, who immediately took some of that weight away by walking me through the steps and supporting whatever decision I made," she said. "They sent me several wonderful profiles of hopeful parents, and I just knew right off when I found the right one. They were the perfect family, the type of family I had pictured for myself as I looked forward to my own future."
4. You Can Continue Pursuing Your Life Goals
Unplanned pregnancy can be stressful. You may have plans that you've outlined for yourself, and parenthood could interrupt your ambitions for an indefinite time. But, when you choose adoption, you don't have to give your life goals a rain check. One of the reasons to choose adoption is that you can continue pursuing those aspirations.
For example, maybe you want to finish your high school or college education. Or, you could be moving up the professional ladder in your career. Whatever your goals are, the ability to keep pursuing them is another reason why people choose adoption in Florida.
This is what Jennifer, a birth mother who worked with American Adoptions, did.
"I knew in my heart at 18 and a college freshman I was not prepared to raise a child," she said. "I chose adoption simply because I was not ready for a child. I needed a college degree before I started a family. I wanted a better life for my baby, so I chose adoption."
Why Do Birth Mothers Choose Adoption with American Adoptions?
When you work with American Adoptions, you can feel confident because we will help you complete your adoption from start to finish.
Our staff comprises birth parents, adoptive parents and adoptees, so we can relate to what you're going through. We also have more than 30 years of experience, and we've spent those three decades continually refining our adoption screening process. This gives you the best chance possible of finding the perfect adoptive family.
Our agency offers many benefits for prospective birth mothers who work with us. Here are just a handful of those benefits:
To get started on your adoption journey today, call us at 1-800-ADOPTION at any time. One of our experienced adoption professionals would love to help you. We're also here to answer any questions you may have about reasons to choose adoption in Florida. Also, you can get more free information now.
Disclaimer
Information available through these links is the sole property of the companies and organizations listed therein. American Adoptions provides this information as a courtesy and is in no way responsible for its content or accuracy.