Everything to Know About Foster Care Adoption in Florida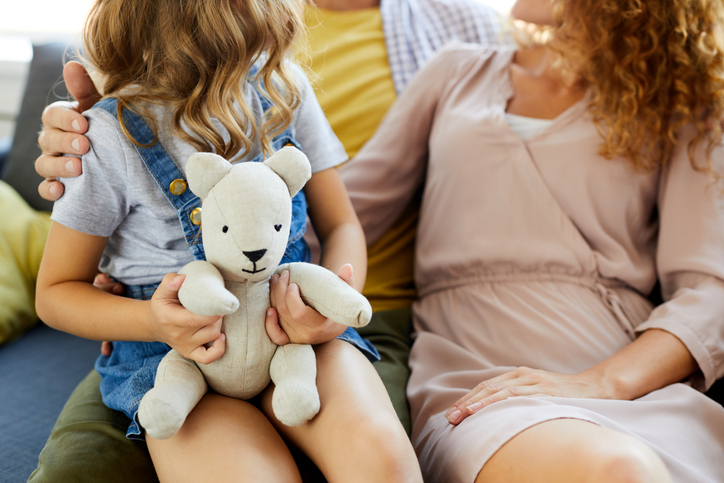 If you are considering foster care adoption in Florida, you may have questions and not know where to begin. It's easy to become overwhelmed with all of the steps, requirements and different scenarios that can be involved.
Don't worry; we are here to help.
Continue reading for information that can help you determine if adopting a foster child in Florida aligns with your family-building goals.
The Three Paths for Foster Care in Florida
Foster care is when caregivers provide a temporary home for children whose parents cannot care for them due to various reasons. The ultimate goal of foster care is to reunite children with their biological families. However, that's not always possible.
On average, there are more than 19,000 children in the Florida foster care system. Unfortunately, 22 percent of those children are unable to be reunited and become eligible for Florida foster care adoption. These children are generally older, may be part of a sibling group, have special needs, or potentially come from volatile situations — but they all share the same hopes of finding a permanent home. Foster care adoption can turn those hopes into a reality.
Prospective foster parents have three options for getting involved with the Florida foster care system. Because the main goal will always be reunification, remember there always remains a degree of uncertainty with the foster care and adoption process.
However, it has been a beautiful journey for many Florida parents, and it can be the same for you, too.
Depending upon the needs of the child(ren) you foster or adopt, a Florida adoption subsidy may help offset the costs of raising a child. The availability and potential amount of assistance will vary, but your adoption specialist will be able to provide more information and specifics regarding subsidies for your situation.
1. Foster Parenting
Foster parents provide a temporary home for children who are either waiting to be reunited with their biological family or to be adopted. There is a high level of uncertainty involved with foster parenting. The longevity of a child's stay often depends upon the social services agency's policies and court's decision on parental custody.
2. Foster to Adopt in Florida
When a court declares that a child's parental rights have been terminated, the child is then eligible to be adopted out of the Florida foster care system. Adoption priority is often given to biological family members first, but if none are willing to take on a parental role, foster parents may be given the chance to permanently adopt their foster children.
3. Foster Care Adoption in Florida
Hopeful adoptive parents looking for a less-risky adoption process should consider adopting an eligible child through foster care in Florida.
Photolistings of Florida foster children currently eligible for adoption are available to view online. Parents can directly adopt through foster care in Florida by reaching out to a social worker about a specific child.
When it comes to such a life-changing choice, you will want to weigh the pros and cons before making any decisions. We encourage you to speak with a local foster care adoption specialist to determine your best option.
Requirements for Florida Foster Care and Adoption Parents
The average licensing process to become a foster or adoptive parent can take up to six to eight weeks for approval. There are different levels of licensing in place for Florida foster care adoption. The adoption goals you set will determine which license you will need to apply for.
In order to become licensed, hopeful foster and adoptive parents must successfully complete a licensing study and an adoption home study. They also must complete the Model Approach to Partnership in Parenting (MAPP) or the Parent Resource for Information Development and Education (PRIDE).
Finding a Foster Care Agency in Florida
Working with a Florida foster care agency — private or public — is important to the overall success and understanding of the foster care and adoption process. In fact, you cannot adopt from foster care without a licensed agency by your side.
Private agencies act on behalf of the state government to organize and coordinate the foster care system. Depending upon the state's specific needs, the government may work with both public and private agencies to help foster families or families hoping to adopt from foster care.
Every agency, regardless of whether it's private or public, will offer different services. In some cases, private foster care agencies will be able to complete all necessary requirements, while public agencies will likely direct you to a separate professional or assistance.
Both types of agencies will be staffed with case workers who will be by your side throughout the entire process. They will help you meet the requirements to become a foster parent or to foster-to-adopt in Florida.
Foster Care Agencies in Florida:
Fostering and fostering to adopt are both incredible choices. Each journey changes the lives of everyone involved. If you feel you are ready to take the next step, contact any of the abovementioned Florida foster care agencies for more information. They will answer any questions you may have, and when you're ready, help you begin your journey toward becoming a foster parent.
Disclaimer
Information available through these links is the sole property of the companies and organizations listed therein. American Adoptions provides this information as a courtesy and is in no way responsible for its content or accuracy.