How to Find an Adoptive Family in Florida for Your Baby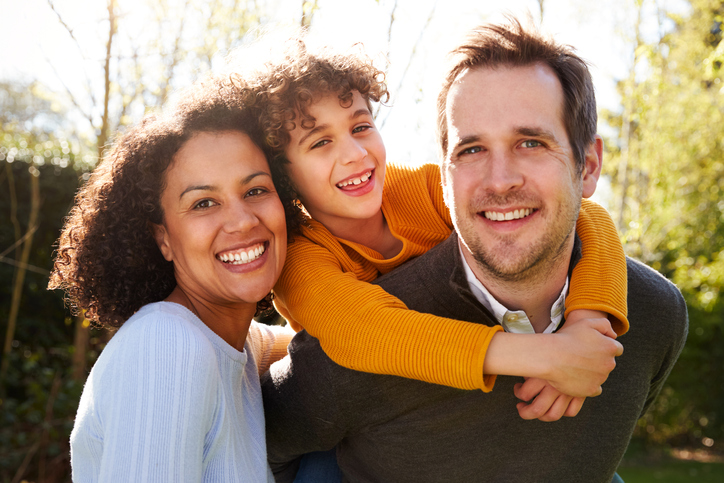 Did you know that, as the prospective birth mother, you are solely responsible for choosing the perfect adoptive parents in Florida?
This is one of the first and most important steps during the adoption process. But, as you may already know, this decision will have far-reaching effects on not only your life but your child's, as well.
With such an important decision resting on your shoulders, it can be hard to take the first step or to know what to look for. That's where American Adoptions of Florida can help. If you're searching for parents looking to adopt a newborn in Florida, you've come to the right place.
Keep reading to find everything you need if you're looking for adoptive parents in Florida.
How Can I Find the Perfect Adoptive Parents?
Finding the perfect family begins when you contact an adoption specialist.
When you make your adoption plan, your specialist will help you identify the family that's right for you. They will carefully ensure that all your desired characteristics for a family are met.
But, what exactly can you choose about adoptive parents?
Some of the things to think about while you're trying to find adoptive parents in Florida are:
Where you want the adoptive family to live
What kind of school you want your child to go to
What kind of values you want the adoptive family to have
What kind of lifestyle you want your child to have
What kind of post-placement contact you want to share
If you want your child to have siblings
If you want to find a family with a similar background and traditions to yours
After you've built a criteria of what you're looking for in an adoptive family, your specialist will start showing you a few prospective adoptive family profiles from across the country. You can ask for profiles of families waiting to adopt in Florida or anywhere else in the United States.
If you don't find what you're looking for in your first set of profiles, don't worry. Your adoption specialist can keep sending you adoption profiles until you find the one that works for you. No matter how long it takes, you will find the perfect family for your baby.
How Will I Know When I've Found the Perfect Adoptive Family?
Finding the right prospective adoptive parents in Florida takes a lot of work. But, your specialist will help you every step of the way.
While looking though adoption profiles, you may wonder, "How will I know when I've found a prospective adoptive family that's right for me?"
Many prospective birth mothers say the feeling of finding the right adoptive family is a gut one. They just know it in their hearts — and you will, too.
But, more than anything, you should look for a family that's as excited to get to know you as you are to get to know them. You should feel that they're genuinely interested in what you have to say and what your life is like. You should ask yourself:
Do they seem genuine, open and honest?
Are they respectful of you and your wishes?
Do we talk about more than just the adoption?
If you're having any trouble picking an adoptive family, don't forget that you can always reach out to your adoption specialist for help.
Do I Have to Choose an Adoptive Family in Florida?
Not at all! Because American Adoptions of Florida is a full-service, national domestic adoption agency, we work with hopeful adoptive parents across the country who are ready to build the family of their dreams. This means that if you find the perfect prospective adoptive family, but they live in another state, there's nothing stopping you from choosing them. No matter where you live in Florida, there will always be a family ready and willing to travel to you.
Of course, you can always choose a family in the Sunshine State if that's what you're more comfortable with. There are a few great reasons to find a family in Florida. Choosing a local family means that you don't have to factor distance into your decision. You'll have more opportunities to see your child and the adoptive family in person. And, of course, there are some great local activities, like Disney World and the beach, which you might want your child to grow up and experience just like you did.
But if you're hoping for an out-of-state placement, your specialist would be more than happy to help you find the perfect adoptive family.
Find the Perfect Adoptive Family Today
If you're ready to find the adoptive family you've been hoping for, American Adoptions of Florida can help. Please call 1-800-ADOPTION today to speak with a specialist if you're ready to learn more. You can also request free information online here.
You can also contact our Tampa office to learn more:
3001 North Rocky Point Drive East, Suite 200
Tampa, FL 33607
813-868-1000
Disclaimer
Information available through these links is the sole property of the companies and organizations listed therein. American Adoptions provides this information as a courtesy and is in no way responsible for its content or accuracy.