Open Adoption Facts in Florida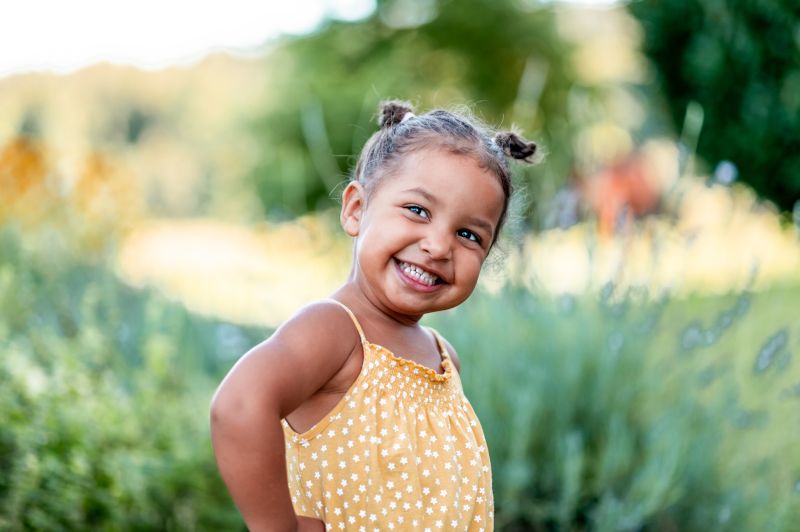 As you prepare for your upcoming adoption, it's important to read about open adoption facts in Florida.
When you're a hopeful adoptive parent, you have a lot to keep track of. You have to get organized and prepared so you can complete your APQ, your home study and of course, your waiting family profile.
You also need to make sure that you understand facts about open adoption in Florida so that you're as prepared as possible for your open adoption experience.
Whether this is your first time adopting a child or you've been down this road before, it's important to have the support of a good adoption professional by your side. The right adoption team can help you understand open adoption facts and statistics in Florida, as well as help you understand the steps of adoption.
Call 1-800-ADOPTION to speak with an adoption specialist now, or keep reading to learn more about open adoption facts in Florida.
5 Open Adoption Facts in Florida You Need to Know
When you're preparing to adopt a child, you might be surprised at just how much information on open adoption in Florida there is to know. As you prepare to welcome your new child home, here are some important things you need to know about open adoption and your family.
1. It Wasn't Always Common
Traditionally, many adoptions were closed adoptions. This means that the adoption records were sealed. It also means that birth moms would be left wondering what happened to their children – and if they made the right decision in choosing adoption.
Today, most modern adoptions are open adoptions. This style of adoption provides many benefits for everyone involved, including the birth mom, adoptee and adoptive family. With open adoption, everyone keeps in touch after the adoption is finalized, which enables the adoption triad to form meaningful relationships.
2. It Gives Adoptees a Chance to Connect
One of the most important open adoption facts in Florida is that this style of adoption gives adoptees an opportunity to get to know their birth parents. Many adoptees grow up with questions about their adoption. They want to know why they were placed for adoption and what their birth parents are like. With open adoption, adoptees don't have to wonder about their past or their heritage – they'll know.
3. It Allows Birth Moms Reassurance That They Made the Right Choice
Sometimes, when it comes to open adoption facts in Florida, adoptive families are worried that if they opt for open adoption, the birth mother will "change her mind." The truth is that open adoption actually provides peace of mind for birth moms who want to know if they made the right decision in choosing adoption.
Adoption is one of the biggest and scariest decisions most prospective birth moms will ever make, so pursuing an open relationship means they'll have the chance to see their child growing up happy, safe and healthy. This will help them to feel confident and satisfied with their adoption decision.
4. It Provides Adoptive Families With Answers
While nobody wants to think about the possibility of health problems, it's important for adoptive families to understand their baby's family medical history. One of the best open adoption facts in Florida is that this style of adoption means an adoptive family can reach out to their child's birth family to ask questions about family medical history.
5. It Means You're Part of a Community
There are many ways to experience open adoption, but they all share one common thread: community.
With open adoption, you'll have the chance to be a part of a larger community and to build relationships with your child's birth mom and dad, as well as their extended families.
Additionally, there are many open adoption support groups throughout the United States, so you'll be able to participate in adoption communities that allow you to connect with other adoptive families and adoptees.
Starting Your Adoption Adventure
As you continue to read about open adoption research in Florida, you might be curious about how you can start your own adoption journey.
One of the best ways you can begin your adoption experience is by finding a supportive adoption agency that understands what you're going through.
Here at American Adoptions, we want to help you have the best adoption experience possible.
Our team offers:
24/7 support
In-house services, including your home study
Financial protection for adoption disruptions
Assistance and support for birth mothers
Post-adoption support
And more
You can call 1-800-ADOPTION for more information or to get started on your adoption journey. If you'd prefer to reach out online, that's fine, too! You can fill out our contact form directly on our website.
We know you have a choice when it comes to your adoption experience. We want to be there for you and to help you on this journey. Our team includes experienced birth moms, adoptees and adoptive families, so we've been exactly where you are right now.
Don't wait. Reach out today so we can help you on your adventure.
Disclaimer
Information available through these links is the sole property of the companies and organizations listed therein. American Adoptions, Inc. provides this information as a courtesy and is in no way responsible for its content or accuracy.