How to Complete the Florida Adoption Home Study
And How Our Agency Can Help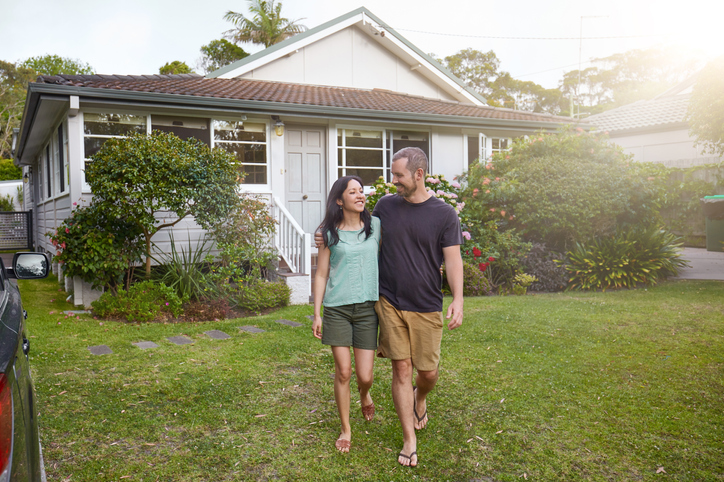 Are you considering adopting a child in Florida? If so, you'll need to complete a Florida adoption home study.
The home study is one of the first steps an adoptive parent takes in this process. In order to complete it successfully (and with the least amount of stress possible), you should look for a trustworthy provider of adoption home study services in Florida.
American Adoptions of Florida can be that provider for you.
We are a fully licensed national agency specifically licensed to conduct the Florida adoption home study. Individuals working with our agency for the entirety of their adoption won't need to look elsewhere for these services. Those who are working with a different agency can still inquire about using American Adoptions of Florida as their home study service provider.
It's common to have a lot of questions as you look for a professional and prepare for the Florida adoption home study. We've created this guide to answer the most common questions and give you confidence as you take this step toward completing your adoption.
What Is the Florida Adoption Home Study?
Every type of adoption requires a home study. This happens early in the process before you are eligible for an adoption opportunity. The purpose of the Florida adoption home study is to ensure you are prepared for adoption and that placing a child in your home will be in the best interest of the child.
How is this done? There is a series of steps, including an in-home visit, interviews and review of documentation. Each of these is conducted with the assistance of a provider of adoption home study services in Florida.
Find Adoption Home Study Services in Florida
Working with a good professional is the key to a successful home study. As a licensed home study provider, American Adoptions of Florida can guide you through this vital aspect of your journey.
The home study can be stressful, but it doesn't have to be. Our specialists have helped many hopeful parents work through each step. To learn more about how you could work with American Adoptions of Florida, please contact us today.
If you are interested in researching other adoption home study services in Florida, you could look into:
Florida Adoption Home Study Checklist
There are additional steps you can take to prepare for the home study after you have found a service provider. Following this checklist ahead of time can make the entire study much easier.
We've broken the home study checklist down into different sections, with items in each for you to focus on.
Paperwork Requirements
There's a lot of paperwork. Organizing documents can be tedious and time consuming, which is made worse by high-pressure situations and feelings of anxiety. Avoid this by gathering and organizing all of the necessary documents ahead of time for your Florida adoption home study.
While some requests may be made at the last minute, here are the things you will absolutely need to have:
Health statements
Financial records
Proof of income
At least five written references
Autobiographical statements
State and federal background checks
Home Visits
While paperwork may be tedious, the home visit can be daunting. Most people value privacy, which can make this an uncomfortable part of the process. During the home visit, a social worker from American Adoptions of Florida (or a different licensed provider of adoption home study services in Florida) will evaluate your living situation.
Is it safe for a child? Is it an environment in which a child can thrive? Will a child placed in your care feel secure and at home?
There are several things you can do ahead of time to make sure the answer to those questions is an emphatic "yes." These are the basic child safety features a social worker will need to see during your Florida adoption home study:
Electrical outlets covers
Secure locks on doors and windows
Gated stairways
Chemicals (laundry detergent, dish soap, bleach) stored safely out of a child's reach
Any weapons locked in a safe
Precautions to secure tall furniture (like bolting a bookcase to the wall)
Emergency preparedness plans
The Interview
After reviewing your home, the next step of the Florida adoption home study involves interviews with each member of the household and potentially extended family, as well. You may discuss topics such as parenting philosophy, your own childhood, personal history, hobbies, careers and more. There are a couple steps you can take in preparation for this interview:
Learn as much as you can about adoption. Parenting a child who comes home through adoption can sometimes require unique strategies. Rather than assuming it will all come naturally, study the impacts of adoption on children and ways that parents can create an environment for children to thrive.
Go through practice interviews with friends. You may not be used to discussing your ideas about parenting. Conduct practice interviews with a friend so that your first conversation about the subject isn't with a social worker in a high-pressure situation.
Be honest. Keep this in mind in your preparation and in the moment. Don't say what you think your social worker wants to hear; say what you really mean.
Contact Us Today
Are you ready to take the next step in your journey? Contact us today if you would like to work with American Adoptions of Florida for your home study. You can call 1-800-ADOPTION at any time to speak with a specialist or contact us online.
Disclaimer
Information available through these links is the sole property of the companies and organizations listed therein. American Adoptions provides this information as a courtesy and is in no way responsible for its content or accuracy.