Cost to Adopt a Child From Foster Care in Florida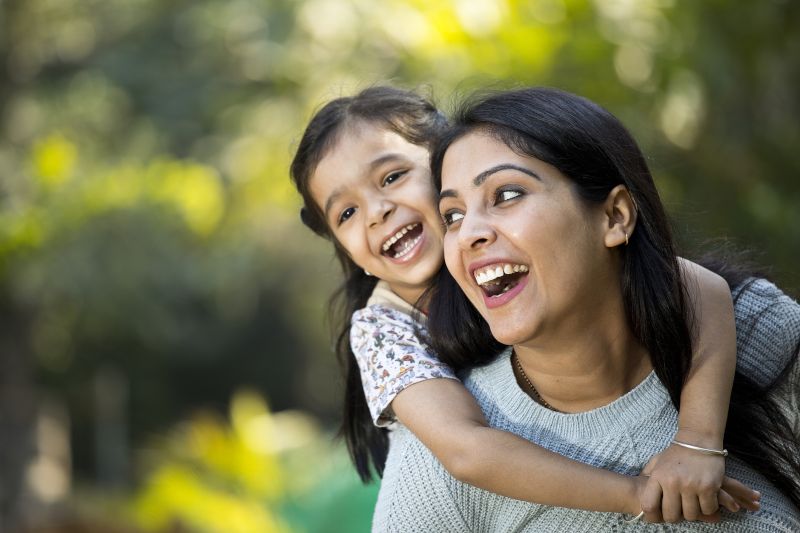 If you've been thinking about adopting a child, you're probably wondering about the cost.
When you're ready to welcome a child into your family, it's normal to be excited about the incredible possibilities that are waiting for you on your parenting journey. It's also normal to be concerned that building your family through adoption can be costly.
In this article, we'll talk about the cost to adopt a foster child in Florida and discuss some of your options when it comes to becoming a parent through adoption.
What is the Cost to Adopt a Foster Child in Florida?
One of the biggest questions that potential adoptive families have when adopting a child is, "What will the process cost?"
It's no secret that adopting a child can be an incredible – yet worthwhile – investment.
If you're wondering how much it is to adopt a foster child in Florida, you'll be excited to learn that foster parents will generally not be required to pay to complete the adoption.
The foster care facility you work with will cover the cost of the home study and connect you with the children you'll care for. When you're ready to finalize the adoption, the agency will generally cover the fees. If there are additional costs that arise during the adoption, you may be eligible for adoption subsidies through the state of Florida. Foster families who qualify for adoption assistance will also receive a monthly subsidy each month until the child turns 18.
It's important to keep in mind that while you will not generally pay up-front adoption fees, many foster children are older or have experienced trauma.
This means that they may require long-term medical or therapy care, as well as additional support throughout their lives.
If your child has special needs, you may also need to pay for additional care.
If you're considering adopting a foster child from foster care, it's important to talk with your social worker about the pros and cons, as well as the long-term costs associated with how much it is to adopt a foster child in Florida. Your social worker understands your lifestyle and needs, as well as your child's past history. They'll be able to offer you support, encouragement and guidance as you decide how you can best move forward.
Foster Care VS Private Domestic Adoption
If you've been researching foster care adoption cost in Florida, you might be curious about alternate adoption methods and how you can make the best adoption decision for your family.
Because foster care adoption is generally a low-cost experience, you might be wondering why anyone would choose another adoption path.
Keep in mind that the goal of foster care is not to help children get adopted.
When a child enters foster care, they generally do so under traumatic circumstances. A child will be taken from their birth parents or guardians unexpectedly, which means that the situation itself will generally be quite traumatic. Children who enter foster care generally want to be reunited with their birth families – and that is the goal of foster care.
On the other hand, private domestic adoption is a loving choice that a birth mother makes when her baby is born.
Birth mothers who make the decision to choose a loving adoptive family for their child do so with the knowledge that they will be giving their child a chance to have an incredible life.
As you study foster care and the foster-to-adopt cost in Florida, it's important to consider some of the benefits of private domestic adoption.
Here at American Adoptions, for example, we want to help you build your family through adoption.
We also understand that many hopeful adoptive parents are concerned about the adopting a foster child cost in Florida, so we're willing to work with you to help you understand your options.
Our team will help you:
Complete your APQ – This will enable you to set your adoption budget. You'll also share your hopes and dreams for your adoption.
Prepare for your home study – This is something that each hopeful adoptive family will need to complete. Our team wants to make sure you pass your home study the first time, so we'll help you get ready.
Emotionally prepare for adoption – We have helped create more than 13,000 families, so we know exactly what goes into making your adoption dreams come true, as well as how you can navigate the many emotions along the way.
Understand your adoption choices – Most modern adoptions are open adoptions, which means that you'll have open communication with your child's birth mother throughout their life. We'll help you prepare for this and discuss your communication options.
With private domestic adoption, our team works exclusively with newborns and children up to age two. Our goal is to help you connect with your new baby as early as possible so that your child grows up secure and comfortable with their adoption experience.
In addition to helping you match with a birth mother and complete your adoption, our team also focuses on supporting your child's birth mom throughout her pregnancy.
We offer birth mothers:
Emotional support
Financial support
Guidance in creating a hospital plan
Post-placement support
And more
It's also important to keep in mind that our agency offers you adoption disruption insurance. While no one wants to consider the possibility of an adoption disruption, this can happen. Our financial protection plan is designed to ensure that even if a birth mother changes her mind, you're still able to continue moving forward with the adoption process without losing money.
If you're ready to talk about how you can become a mom or a dad through adoption, you can reach us by filling out our online contact form or calling us at 1-800-ADOPTION.
Disclaimer
Information available through these links is the sole property of the companies and organizations listed therein. American Adoptions provides this information as a courtesy and is in no way responsible for its content or accuracy.