I Don't Want to be Pregnant in Florida [What Should I Do?]
You Are Not Alone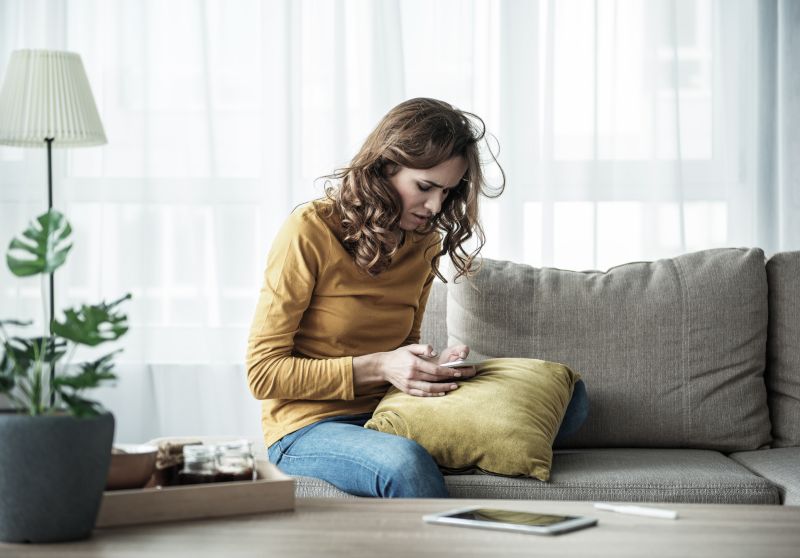 As its name implies, unexpected pregnancies come at unexpected times. This can be a stressful situation, so we want to make sure you know a few things right off the bat:
You are not alone.
American Adoptions of Florida is here to help.
If you have any more questions while you read along, then please don't hesitate to call us at 1-800-ADOPTION. One of our experienced adoption professionals would be happy to help you at any time! You can also get more adoption information now.
Adoption is a selfless, heroic and brave decision that places your child's needs before your own, and that is beautiful. It could be the right option for your unplanned pregnancy, too. You can rest easy knowing that American Adoptions can help you complete your adoption process from start to finish, so you will have help every step of the way.
You may be thinking, "I don't want to be pregnant in Florida. What should I do?" That's where we come in. We've put together this article that should help you determine whether adoption is the right path for you or not.
Keep reading if you are pregnant and want to "give the baby up" for adoption in Florida. We've got the answers that you've been searching for.
Coming to Terms with Your Unwanted Pregnancy [I'm Pregnant And Don't Want to Be]
It can be difficult to accept your unplanned pregnancy. When you are pregnant and don't want to be, you will likely experience a wide range of emotions from joy to sadness. These feelings are completely normal. This is a life-changing event, so you need to give yourself as much time as you need to come to terms with your situation.
Once you have accepted your circumstances, you can then begin exploring your unplanned pregnancy options. From a general standpoint, there are three to select from: parenting, abortion and adoption. We'll go into some more detail about each of these three options below.
Parenting: As you may have guessed, parenting is expensive. Even aside from finances, it is also a significant time commitment. If you are considering parenting, then be sure to consider these immense responsibilities that you would have to undertake.
Abortion: This option may or may not be available to you depending on how far along you are in your pregnancy. So, check out the Guttmacher Institute for more details on Florida's abortion laws. You'll also want to speak with your doctor beforehand so that they can address any potential medical concerns.
Adoption: When you choose adoption, it is never "goodbye." It is simply "see you later." Through open adoption, you can watch your child grow up happy and healthy in a loving home. If you're pregnant and want to "give the baby up" for adoption in Florida, then think about the joy you can bring both to your child and their adoptive family.
We also want to clarify something. There's a reason that we use the phrase "give the baby up" in quotes. It's one of the most common phrases people use when they talk about adoption. Although their hearts may be in the right place, this phrase completely misses the point.
When you choose adoption, you are not "giving up." You are giving your child a life of love and opportunity. That is a selfless choice.
I'm Pregnant And Don't Want the Baby in Florida; How Does Adoption Work?
If you're reading this article, then you are likely considering adoption. But, you may still have some questions swarming through your mind, such as:
How does it work?
Why could it be the right option for me?
How can American Adoptions help?
Our staff comprises birth parents, adoptive parents and adoptees, so we can relate to what you're going through. We also have more than 30 years of experience, and we have spent those three decades continually refining our adoption screening process. This means that you have only the best adoptive families to select from when you work with American Adoptions. If you are pregnant but don't want a baby, then we can help.
Keep in mind that once you find the right adoptive family, you will likely have a "gut" feeling that they're the perfect fit for your child. This is how Sara, a birth mother who worked with us, felt when she met her son's adoptive parents.
"After a couple of phone calls, we met for the first time on March 31, a day I will never forget," she said. "The hugs and kisses lasted forever between us, and we just meshed. It felt like I had known them my entire life. I was more confident in my choice – not just in adoption but in picking the perfect couple to raise the baby."
Not only can you find the right adoptive family when you work with us, but you'll also receive plenty of other benefits. If you are pregnant and don't want to be, then consider working with American Adoptions. Here are just a few more of those benefits we mentioned:
We have helped many people just like you in every imaginable situation. Remember that we are always a phone call away at 1-800-ADOPTION. Our counselors can also help you sort through any complex emotions of adoption at any hour, whether it's 4 p.m. or 4 a.m. Adoption can be overwhelming, but it is also rewarding.
"I was lucky enough to find American Adoptions, who immediately took some of that weight away by walking me through the steps and supporting whatever decision I made," Brittnee, a birth mother who worked with us, said.
"They sent me several wonderful profiles of hopeful parents, and I just knew right off when I found the right one. They were the perfect family, the type of family I had pictured for myself as I looked forward to my own future."
What Are My Next Steps?
To get started on your adoption journey today, call us at 1-800-ADOPTION. We're looking forward to hearing from you! One of our trusted adoption professionals would love to help you at any time. If you're pregnant and want to "give the baby up" for adoption in Florida and have some more questions, then we can answer them. Also, you can get more free information now.
Disclaimer
Information available through these links is the sole property of the companies and organizations listed therein. American Adoptions provides this information as a courtesy and is in no way responsible for its content or accuracy.