Adoption in Miami, FL
Miami Adoption Agencies, Lawyers and More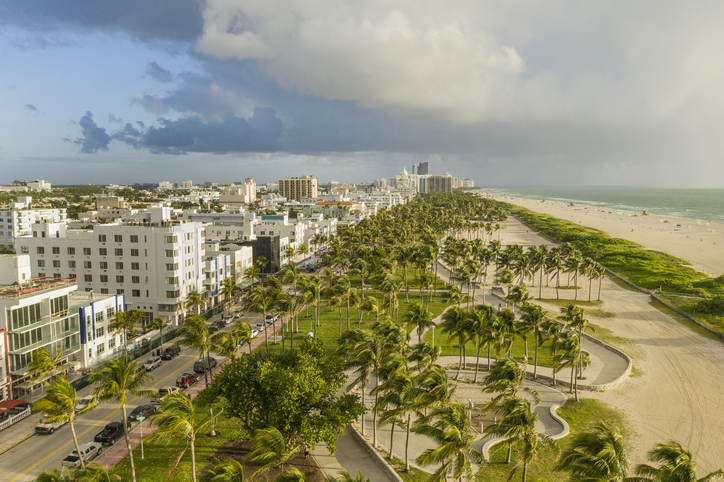 Looking to adopt a baby in Miami, FL? Considering placing your baby for adoption in Miami?
You've come to the right place.
It's no secret: The adoption process can be hard. There are a lot of confusing aspects and, when you're new to this journey, it's almost impossible to know where to start. What, exactly, does a Miami adoption involve? Which Miami adoption professionals are necessary? How do you find the ones that are right for you?
American Adoptions of Florida is here to help. We believe prospective birth parents and adoptive parents should have thorough, accurate information from start to finish. That's why we've created this guide to adoption in Miami, Florida — to give you the head start you need.
Keep reading to learn more about the journey awaiting you.
Miami Adoption Agencies
If you're new to adoption, the benefits of an adoption agency cannot be overstated.
Adoption agencies take the work off your shoulders. They will ensure you're ready for the adoption process, help you find the perfect adoption opportunity, make sure all legal and ethical procedures are completed and more. Working with an adoption agency in Miami will make your experience much less stressful.
And, when it comes to Miami adoption agencies, there's no better choice than American Adoptions of Florida.
We're a national adoption agency licensed in Florida, meaning you get the best of both worlds: the extensive services of a national agency and the personalized feel of a more local one. You'll get your own specialist, who will guide you from start to finish and serve as your counselor. Whether you're a prospective birth mother or hopeful parent, we're dedicated to providing you the best service possible.
You can learn more about our agency anytime by contacting us online or calling us at 1-800-ADOPTION.
We encourage you to research all of your options before deciding which adoption agency in Miami is right for you. Here are a few more to consider:
Foster Care Adoption Agencies in Miami, Florida
If you want to adopt a child in Miami, Fla., you might also be considering foster care adoption. This is a beautiful way to build a family. While the majority of children in Florida's foster care system are awaiting reunification with biological parents, thousands of children are waiting for a permanent home through adoption.
If foster care adoption is your calling, you'll want to work with a foster care adoption agency in Miami, such as:
International Adoption Agencies in Miami, Florida
Some adoptive parents feel a deep calling to adopt a child from another country. While international adoptions have declined over the last few decades, and the process can be complicated, there are still options for this path.
For the safety of all involved, you must work with a Hague-approved adoption agency in Miami or elsewhere in Florida. This is the best way to ensure your adoption is completed ethically and legally.
Interested in international adoption in Florida? Contact these agencies to learn more:
Adoption Lawyers in Miami, FL
There's one professional required in every adoption in Miami, Florida: an adoption attorney.
An adoption attorney plays a few important roles: ensuring an adoption meets state laws and regulations, protecting both parties' rights and interests, finalizing the adoption and more. Work with an adoption lawyer in Miami from the very beginning, or you'll put your process at risk of delay or disruption.
But, how do you find one?
If you work with American Adoptions of Florida, we'll refer you to trusted adoption lawyers in Miami, Fla. But, if you want to research for yourself, here are a few legal professionals you might reach out to:
Home Study Providers in Miami
Adoptive parents must complete a few screening and pre-requisite steps prior to being approved for an adoption in Miami, Florida. One of these steps is the home study.
A home study can seem overwhelming at first, but it's basically an overview of your home, family and lifestyle. A licensed social worker will ensure you are prepared for the challenges and joys of raising an adopted child. You must complete this step before moving forward with your adoption.
As a Florida-licensed agency, American Adoptions is here to help. We can guide you through every step of your Miami adoption home study. If you're already working with us, you won't need to find an additional professional. Not working with us for placement? That's okay — we are still happy to complete your home study!
Contact us anytime to learn more or get started.
Miami Hospitals for Prenatal and Maternity Care and Delivery
If you're considering placing your child for adoption in Miami, you'll get to decide every aspect of your journey. Perhaps no step is as important as planning your delivery experience.
Childbirth is hard enough. But, when you're planning to place your child for adoption, it becomes that much harder. If you work with American Adoptions of Florida, your specialist will help you prepare all the details of your hospital stay, including where you will deliver your child. (Don't worry — your medical costs will always be covered.)
Here are a few local hospitals available for your delivery:
Miami Courts for Adoption Finalization
If you're an adoptive parent, hospital placement isn't the end of your legal adoption journey. There are a few more steps required to officially adopt a child in Miami.
After completing post-placement assessments, you and your family will need to attend an adoption finalization hearing. This is pretty simple; a judge will review your adoption paperwork, ask additional questions and issue a final decree of adoption. Then, your child will be legally yours!
If you live in Miami, you'll complete your adoption finalization at the Clerk of Courts for Miami-Dade County.
Tourism Spots for Your Miami Adoption
Whether you're in town for an open adoption meeting, or you're waiting out your ICPC stay after your child has been born, there's no shortage of fun things to do in Miami. Take advantage of them now and document your experiences; they can be a great addition to a child's adoption life book.
Here are some can't-miss local spots:
However you're involved in a Miami-Dade child adoption, remember that American Adoptions of Florida is always here to help. Get started by calling us at 1-800-ADOPTION anytime. Still considering your options? You can request information online through this form for prospective birth parents and this form for adoptive parents.
We hope to hear from you soon.
Disclaimer
Information available through these links is the sole property of the companies and organizations listed therein. American Adoptions provides this information as a courtesy and is in no way responsible for its content or accuracy.