1-800-ADOPTION
Thank you for viewing our profile
If you would like to learn more about us, please call 1-800-ADOPTION (2367846), fill out the form at the bottom of our on-line profile page, or email us at bp_information@americanadoptions.com.
To revisit our on-line profile page and view our profile video at American Adoptions, simply use your mobile phone to scan the QR code on the right. We are looking forward to hearing from you!
Jeff & Vicky
To our future family and dear friend,
We don't yet know you, but we cannot wait to be a part of your world, whatever that may look like. We are a fun-loving and supportive family that cares for each other so much! Your child would be deeply loved and cherished. To be chosen as your child's adoptive parents would be our life's greatest honor.
About Us
Job
Clinical Lead Registered Nurse
Senior Clinical Informaticist
Education
Master's Degree in Nursing and Business Administration
Bachelor's Degree in Nursing
Relationship
Legally Married
How We Met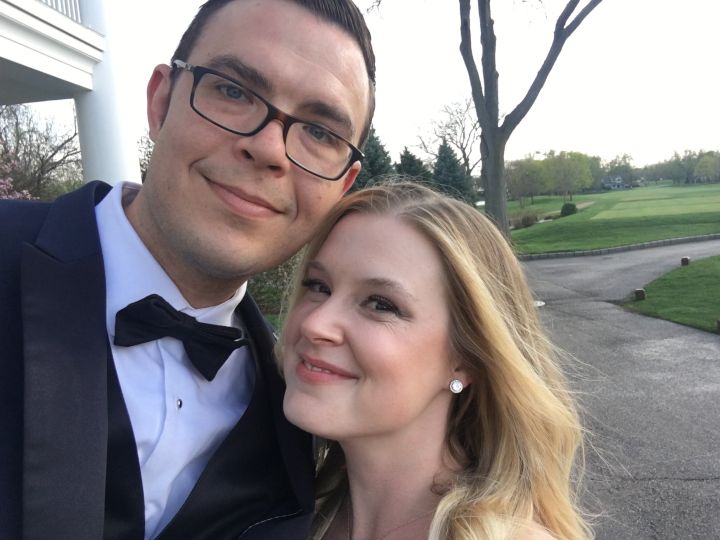 In 2008, we both worked at the same hospital as critical-care nurses. Vicky was in a relationship at the time and was striving to go back to school to pursue a spot in a highly competitive training program. Vicky's educational endeavors sparked some friendly competition between us. We began meeting to review material, quiz each other, and prepare for program entry interviews. Jeff even started to run with Vicky to keep pace with her. Our friendship continued to evolve. Jeff was a supportive and compassionate person who saw the potential in every situation. Vicky was highly driven, passionate, and sought fun and exciting opportunities.
We had become quite close at this point. Jeff decided to take a gamble and throw caution into the wind by inviting Vicky to take an exciting last-minute trip together. This crazy suggestion was thrown out over a late-night Mexican dinner, and twelve hours later, we were on a flight to New York City. We laughed, ate, shopped, and explored until our hearts were content. This whirlwind weekend was over as fast as it began, but we were thrilled to have shared the adventure.
As we drove home from the airport, it became clear that it was going to be difficult to go back to our lives. We both knew how special we were to each other. No one else could make us happy or feel as loved as one another.
Education We will Provide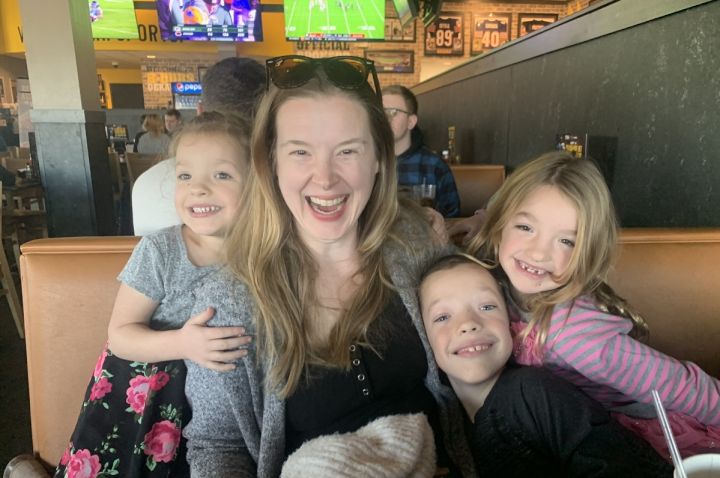 Woven into our daily lives has been formal and informal education. We are both lifelong learners and hope to impart the joy and value of learning to a child.
Living in the Chicagoland area, we can access countless formal and informal educational resources and opportunities. We have 37 private and public schools in our village alone! We do not prefer public vs. private education and will evaluate the best school, resources, and environment for the child as they grow.
In addition to formal schooling, lived experiences make perfect learning opportunities. These include the following: exploring nature in our local parks, forest preserve, nature centers, and gardens, and visiting our friend's farms, local farms, and zoos. Most importantly, exploring nature daily and creating adventures will be a large part of the education we will provide! We will strive to create engaging play time that encourages independence and self-direction. We plan to spend a lot of time with friends, family, and other kiddos.
Our Hopes for an Open Adoption
We imagine that every open adoption relationship is different depending on the child, birth parent(s), and adoptive parents. We hope that all people involved in the adoption process feel safe, understood, respected, and cared for. One of our main goals is to cultivate an environment where the words birth mom/dad and adopted mom/dad are as natural as any other family title.
We welcome the opportunity to share photos, letters, texts, calls, and visits to the degree that you are comfortable with. We feel that the adoption relationship holds significant meaning to everyone involved. We hope to establish the best relationship possible to support everyone connected in the adoption relationship.
Photos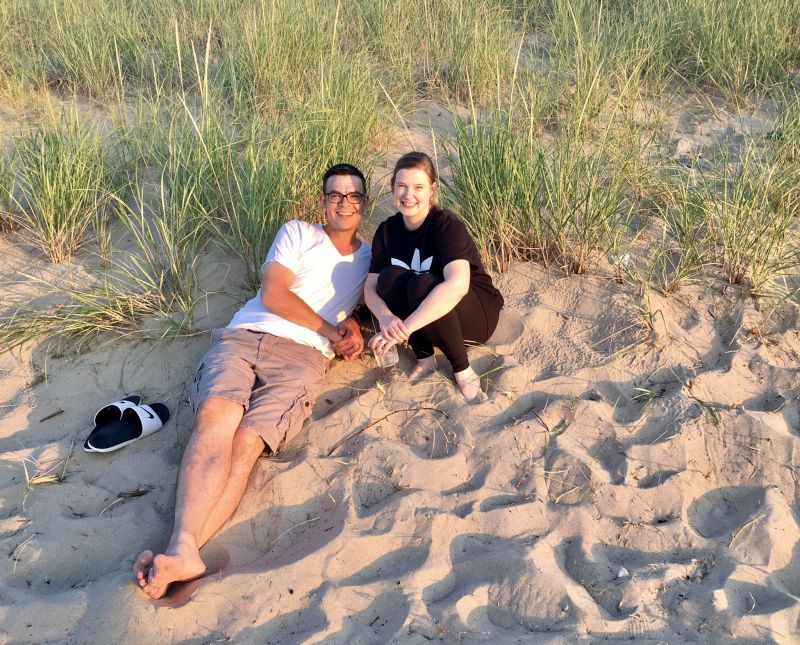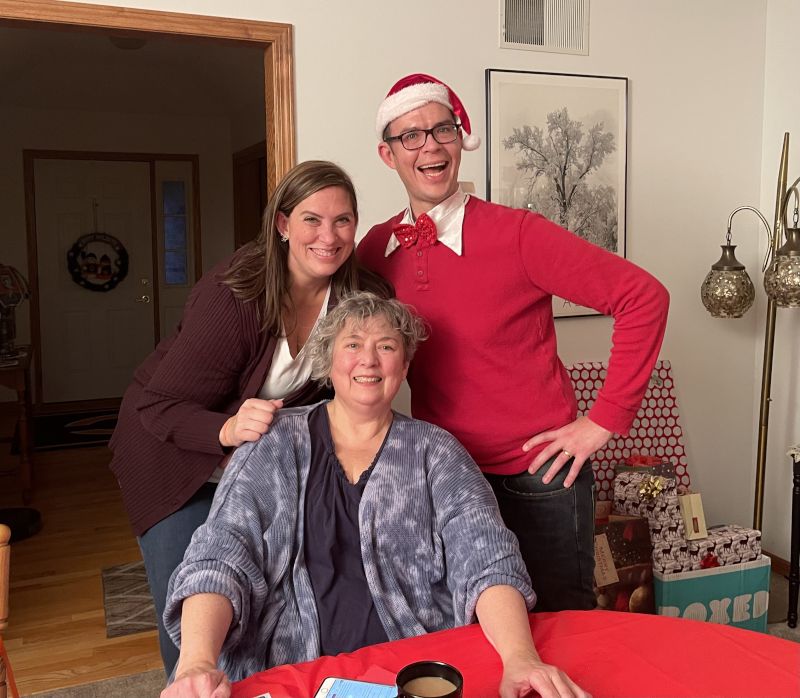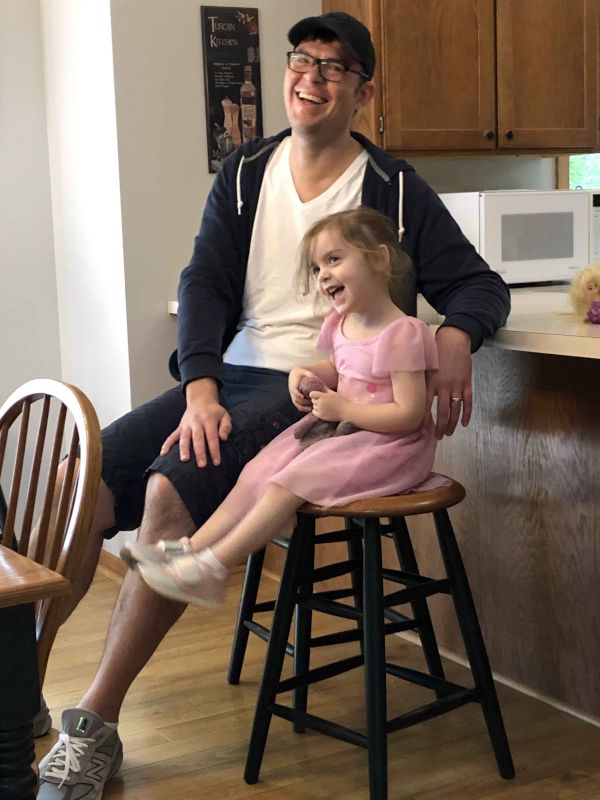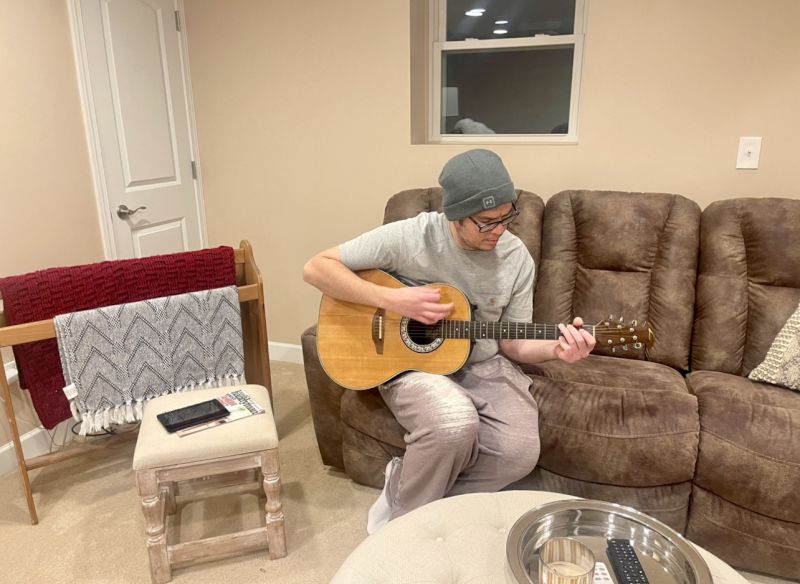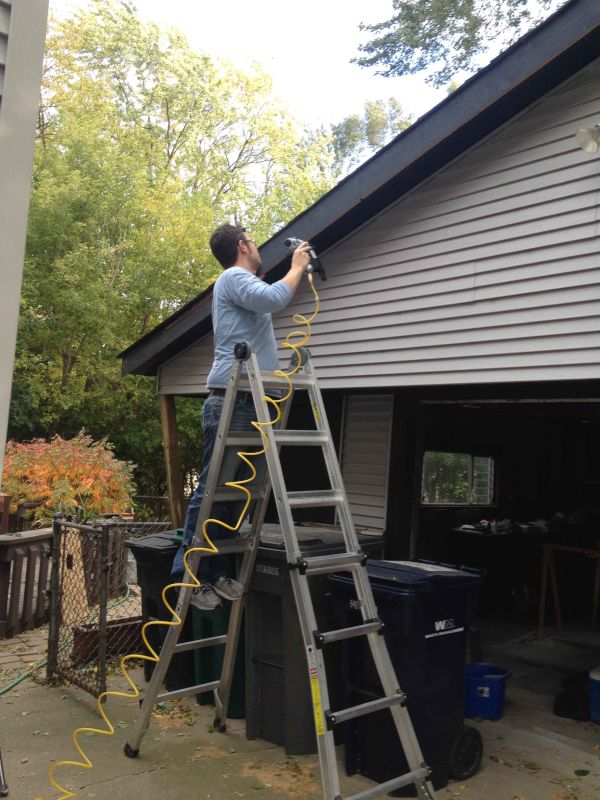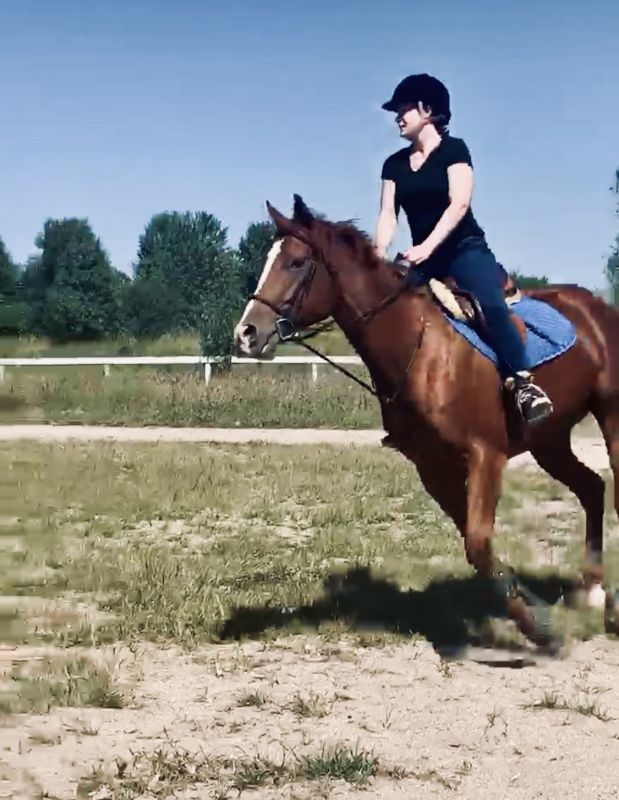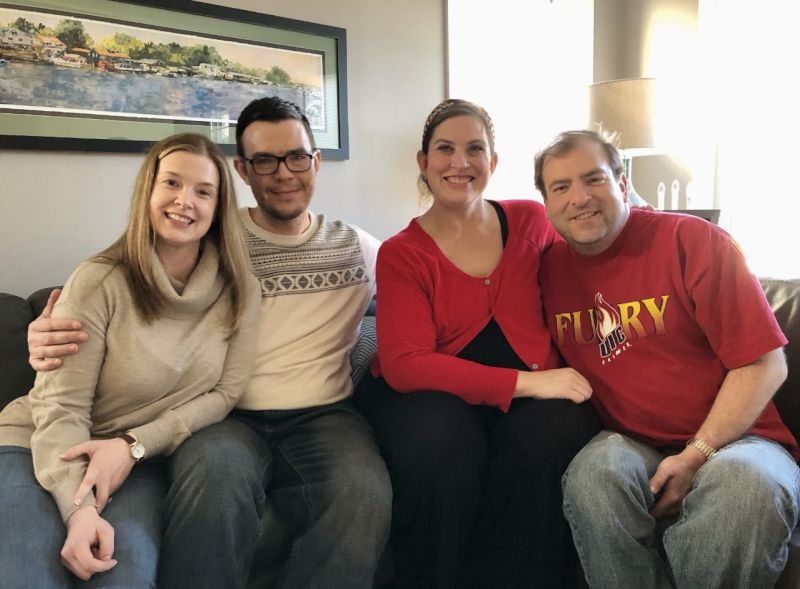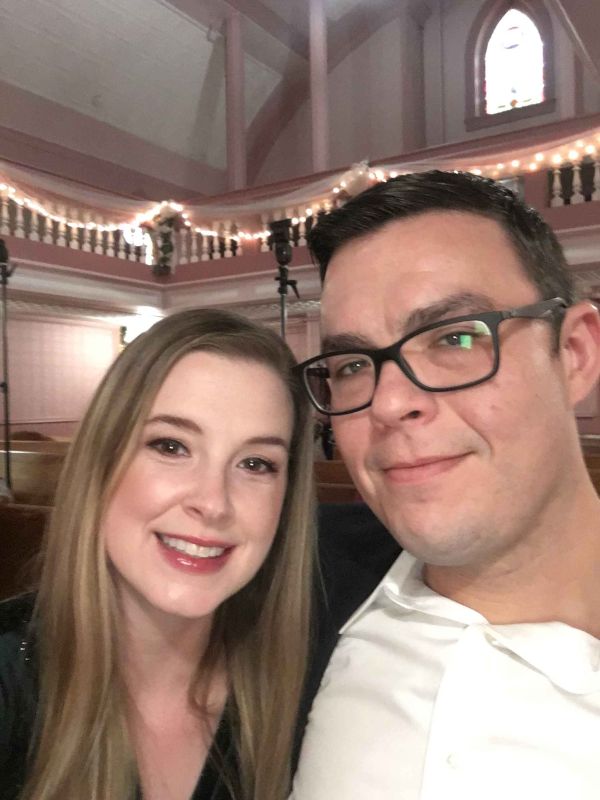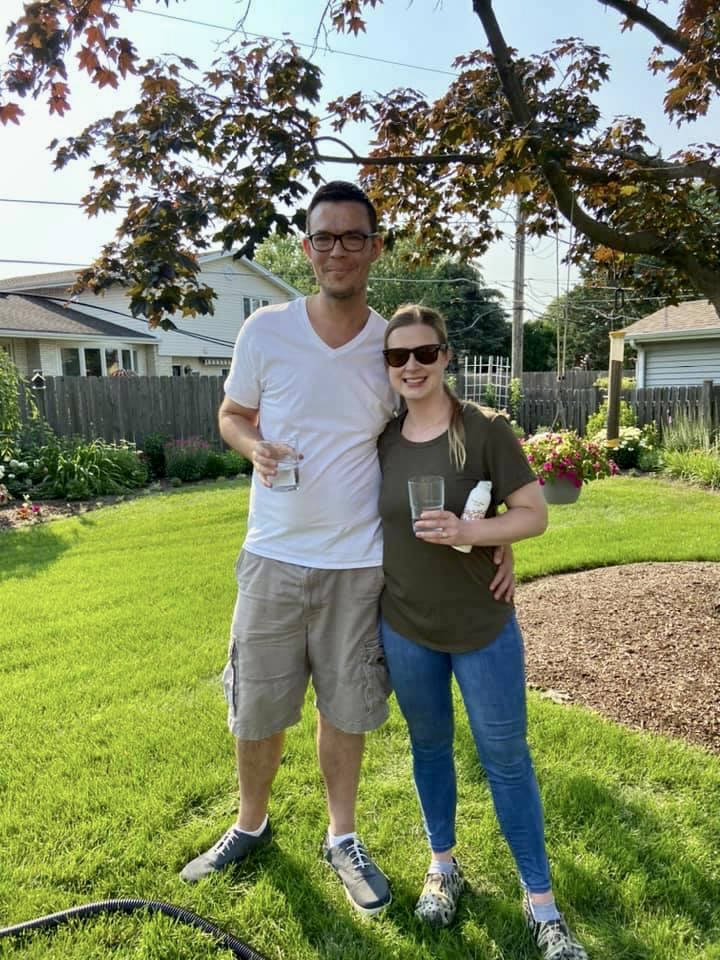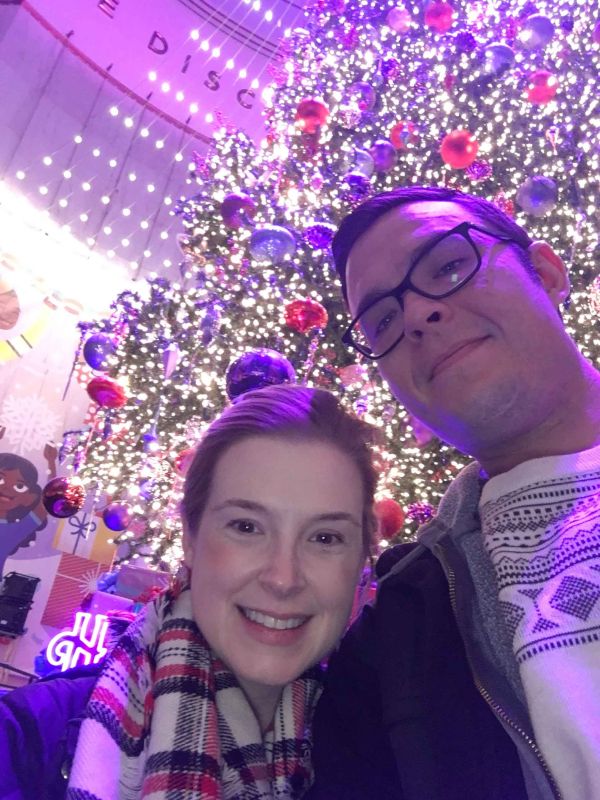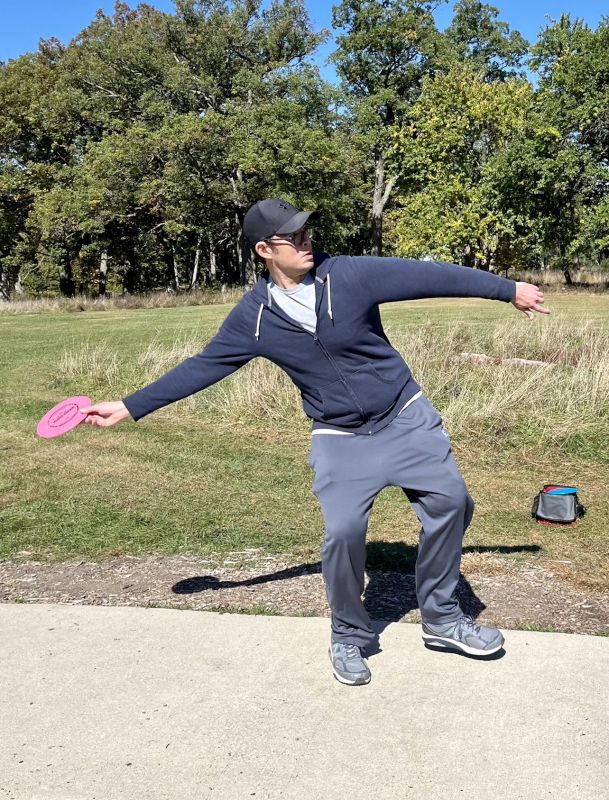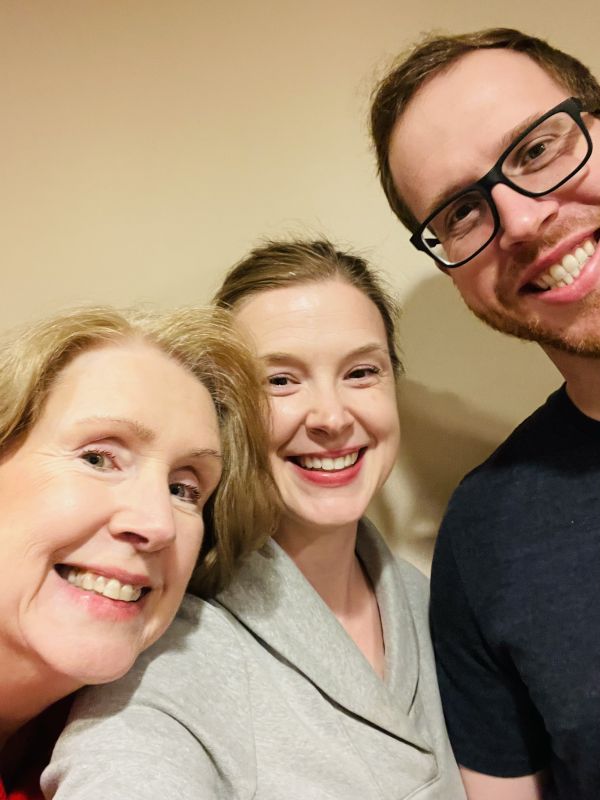 ×
1 / 12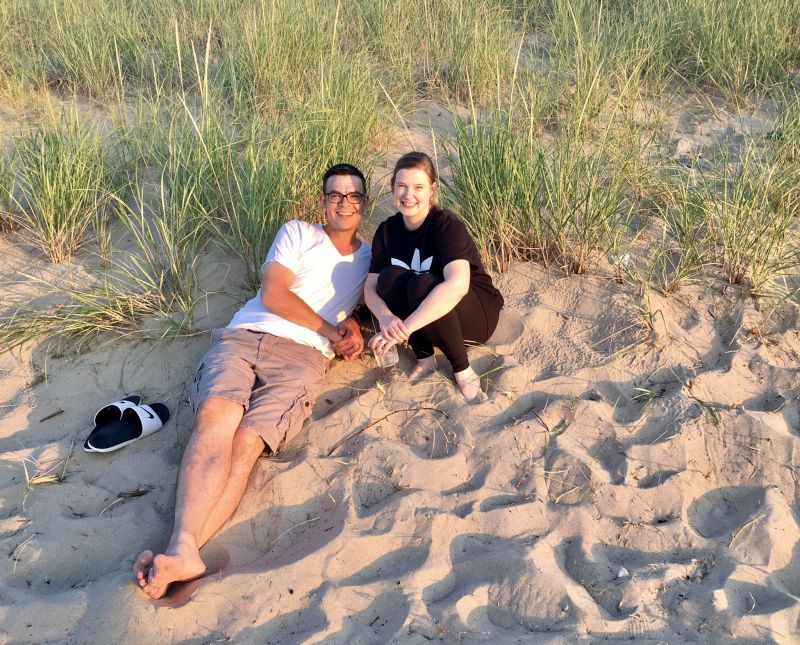 2 / 12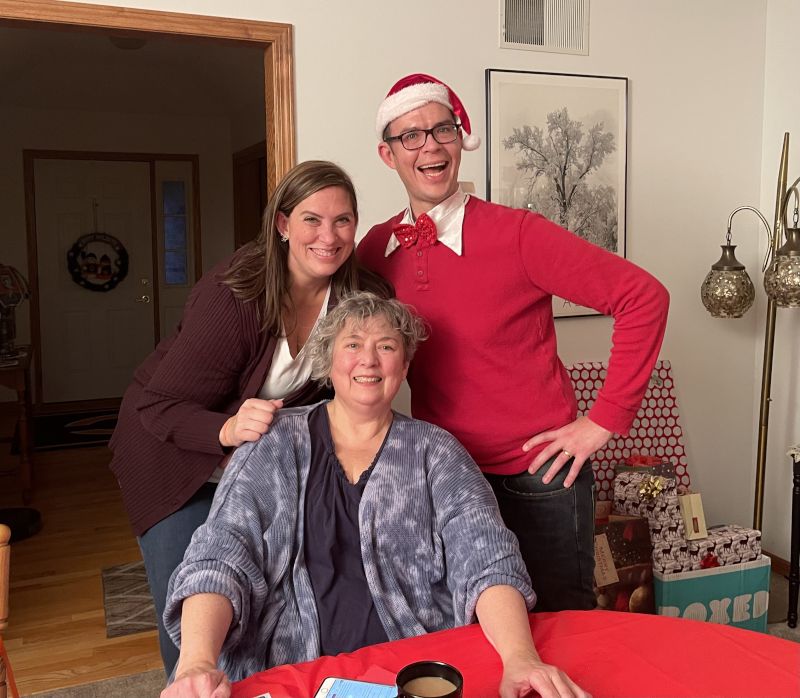 3 / 12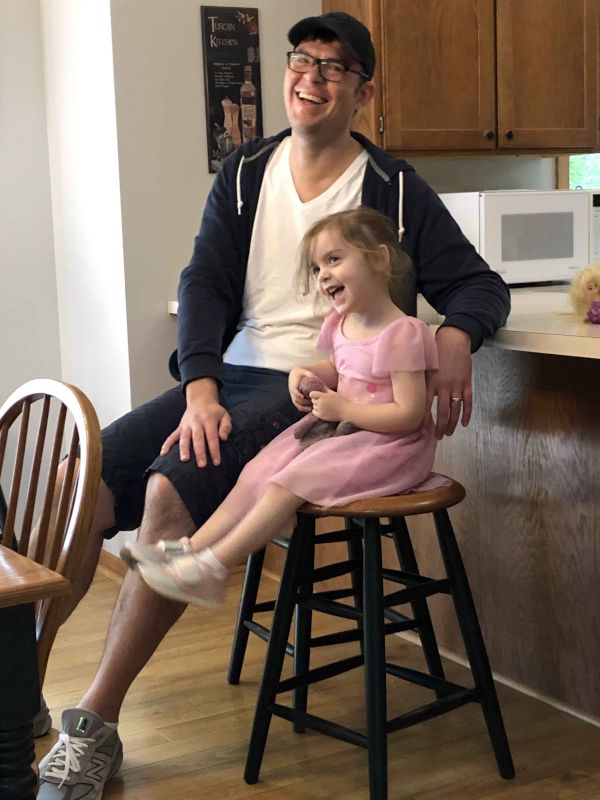 4 / 12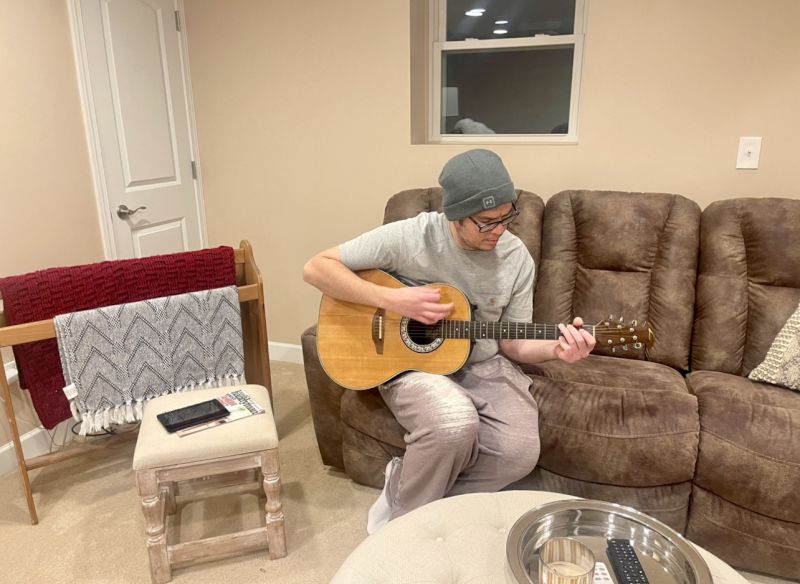 5 / 12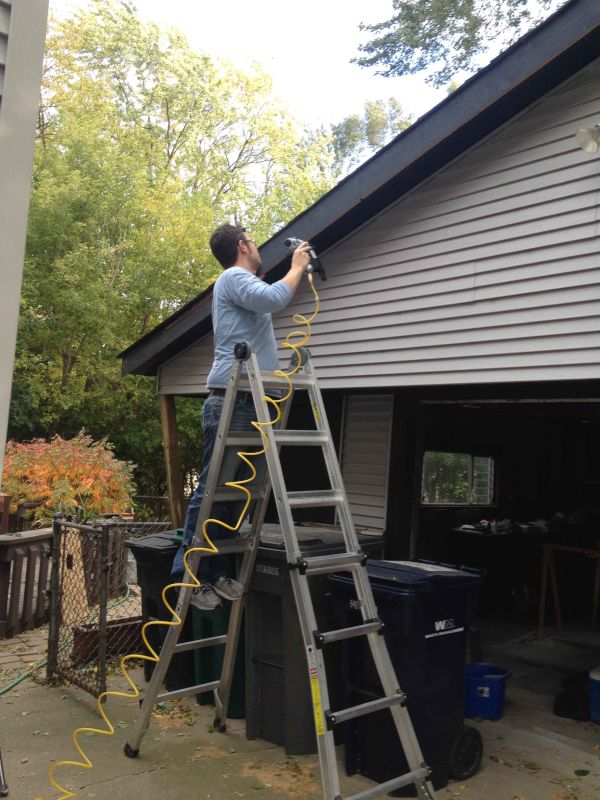 6 / 12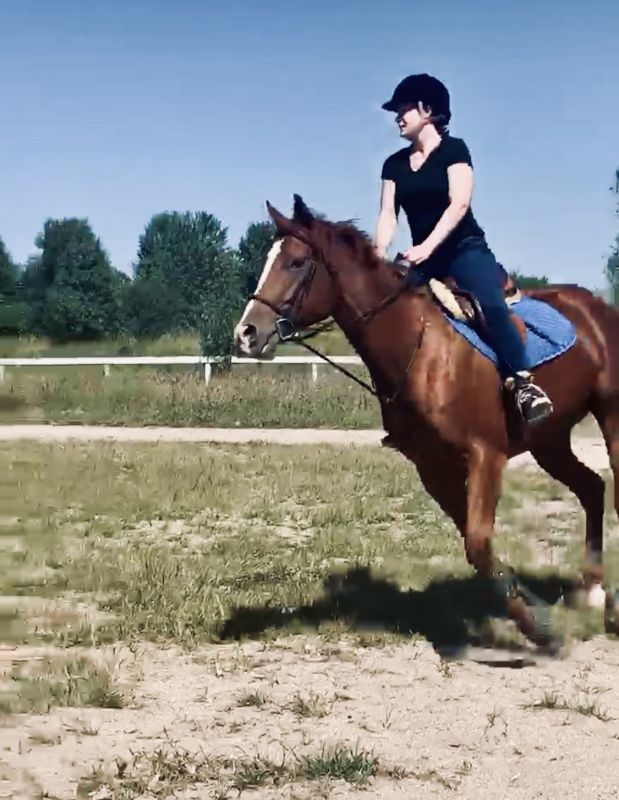 7 / 12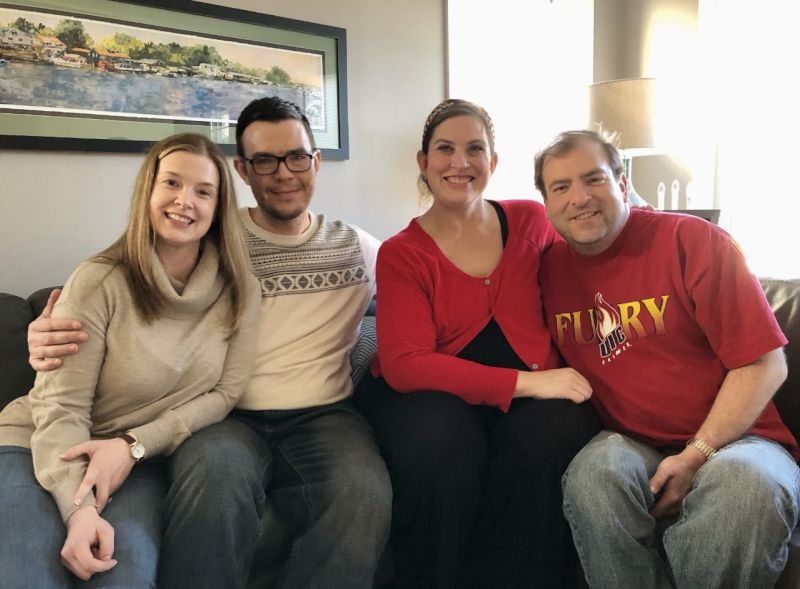 8 / 12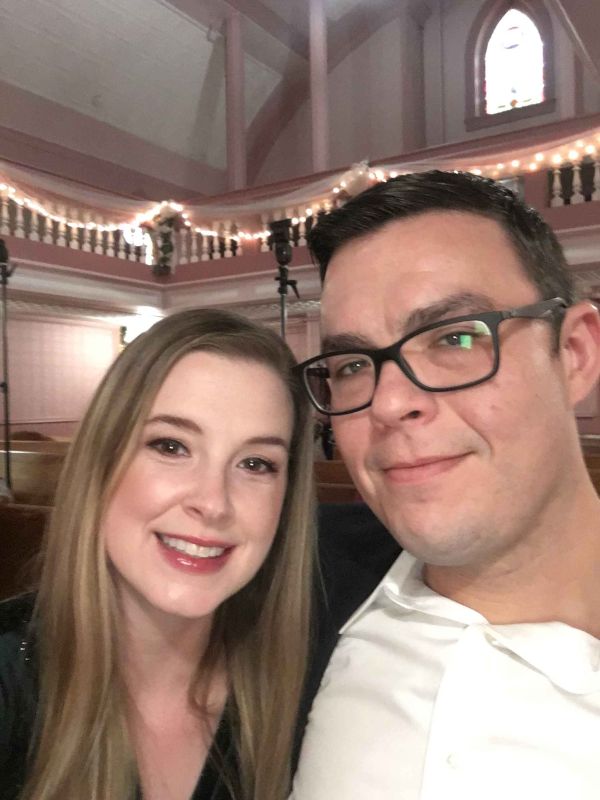 9 / 12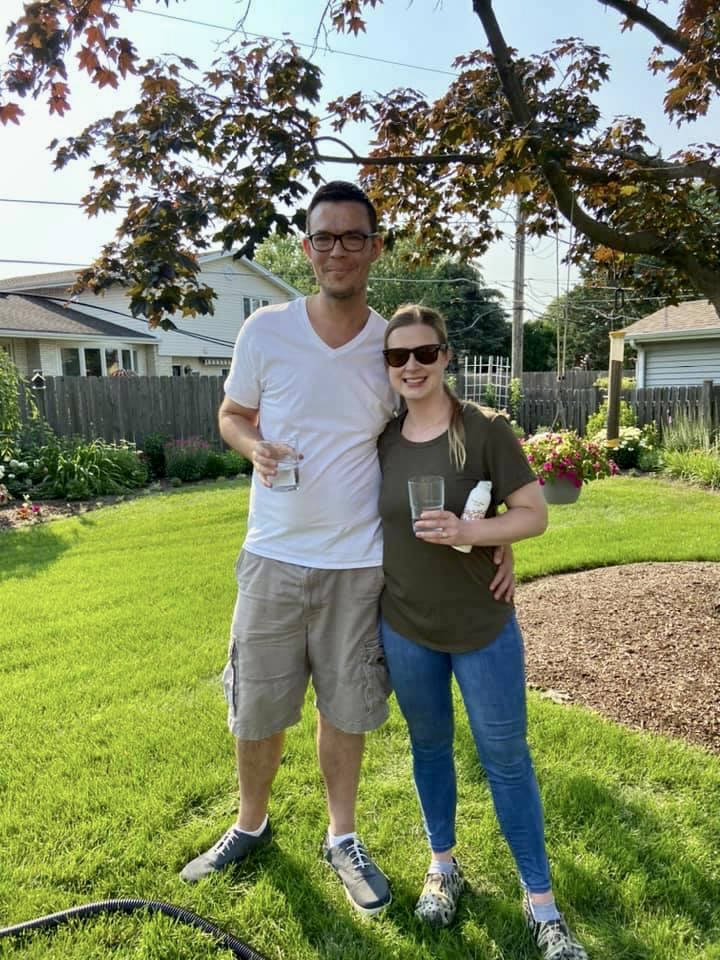 10 / 12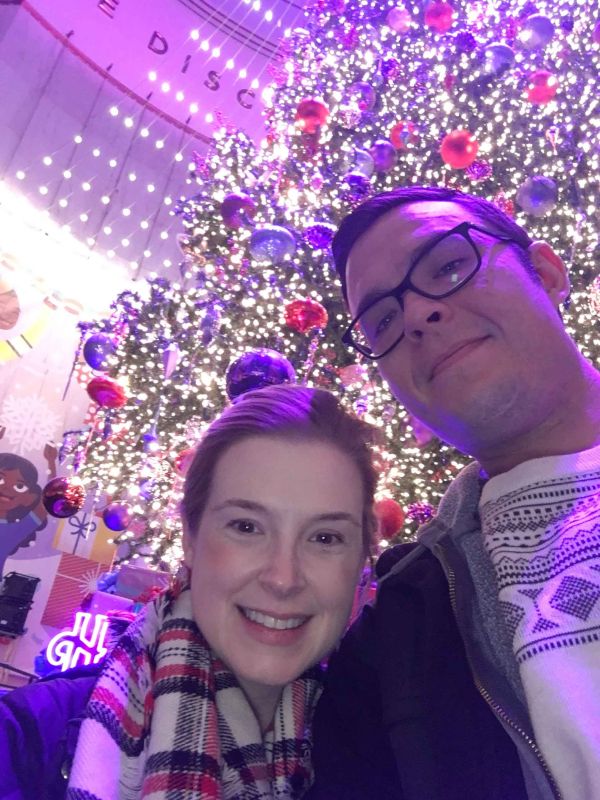 11 / 12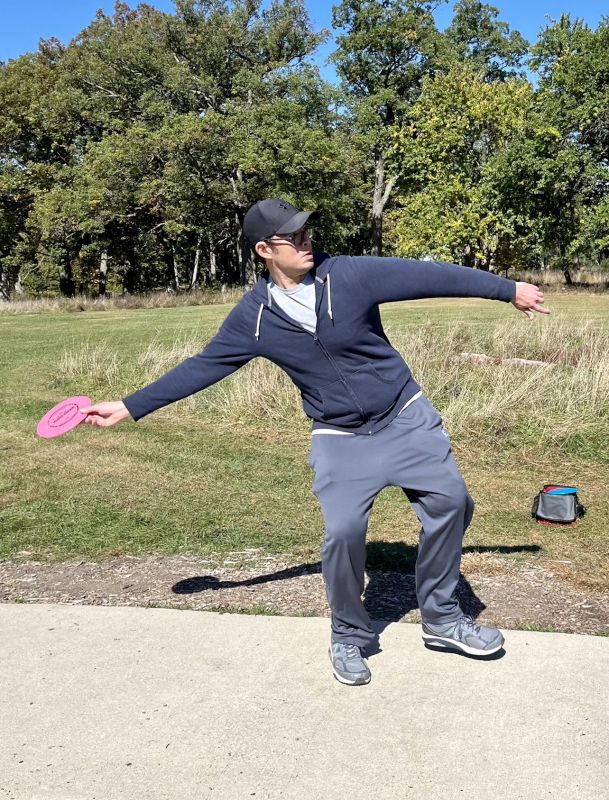 12 / 12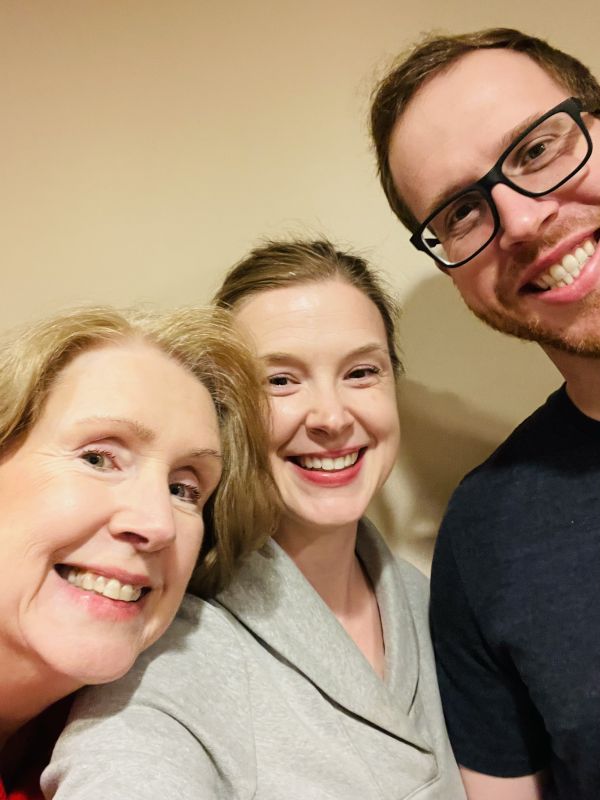 ❮
❯
Our House and Neighborhood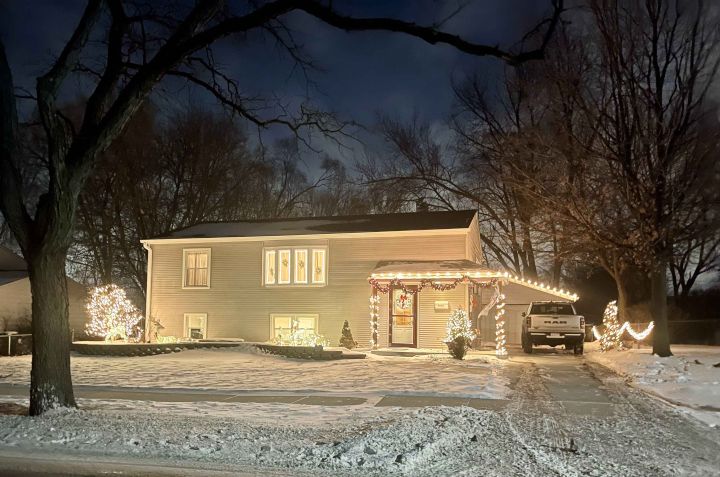 We have lived in our home in Illinois for over 12 years together. We fell in love with our house because of its unique backyard. Wild trees grow around the sunny backyard. It feels like our own private forest. We have turned this space into our sanctuary. We are constantly working on projects and improvements around the house. Home improvement has become one of our favorite hobbies.
Our neighborhood is in a well-established part of our town. There are many young families, and the neighborhood has become progressively more diverse since we first moved in. On a nice day everyone walks their dogs and goes on adventures with their children. Our home is only two blocks from a large park and fishing pond. Sporting and community events are always occurring. The neighborhood is warm and welcoming. People stop to chat, wave hello, and pet our dog, Stella.
Our town has a robust school system and community programs. There are seasonal activities for all ages and interests, special events, a fitness center/ Sportsplex, aquatics, a history museum, a nature center, and over 650 acres of parkland within the village alone!
We have almost completely remodeled our entire house over the years. Although it presented many challenges, we couldn't imagine living anywhere else. We feel incredibly safe and supported by our community.
Our Extended Families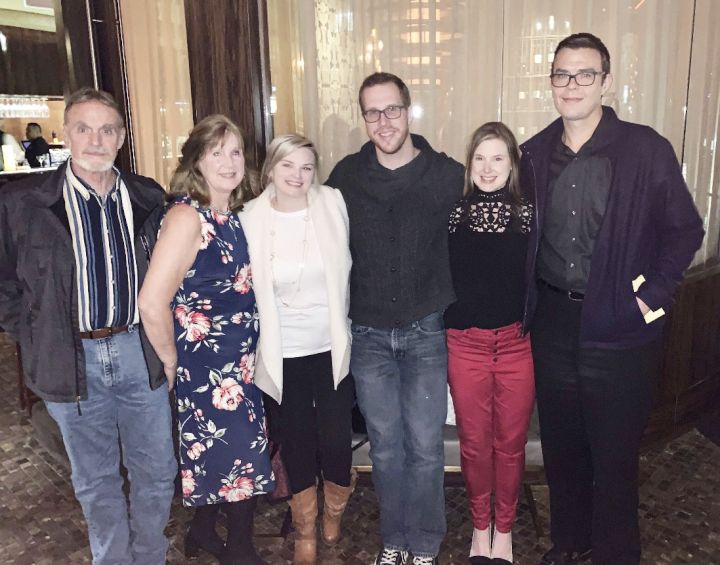 Our families have grown over the years. Both of our parents separated when we were younger and are happily remarried. Vicky's brother and Jeff's sister have begun their own families. We now have family living in China, California, Michigan, Colorado, Minnesota, and all around the Illinois Chicagoland area. We see our families often. We love family dinners and spending an afternoon catching up at someone's house. We like to spend time outside and enjoy going for walks together.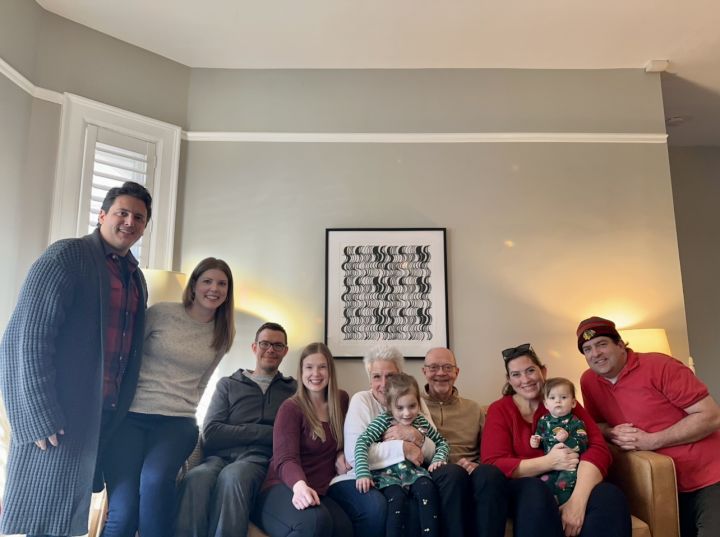 The holiday season and our annual family vacations are two very special times of the year for us. On average, we celebrate the holiday season about 4 to 5 times with different gatherings of our families! We love going to holiday festivals together. We also help Jeff's stepmother celebrate her family's Hanukkah traditions. Needless to say, the holiday season gets a little bigger every year.
Our families make it a priority to continue our annual tradition of vacationing together. We rent vacation homes in various destinations to laugh, eat, explore, and create memories. Food tends to bring us together as we try to wow one another with our cooking skills. Game nights also bring out some healthy and competitive fun.
We have been open with our families about our adoption plan from day one. Their love, support, and excitement make us feel so blessed. Our siblings are embracing our enthusiasm by recruiting us to babysit for our nieces and nephews! Our family has a great deal of love to share.
From Us to You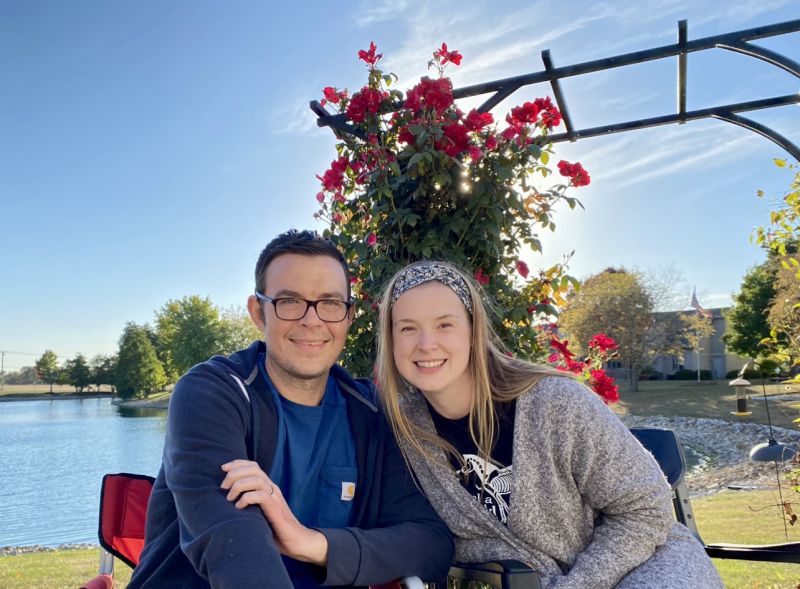 We welcome you to our lives and our family. We have been together for 13 years and married for five. Our daily life is simple and peaceful. We value our time spent together and with family and friends. We enjoy our home and backyard. We spend our free mornings having breakfast together in our backyard.
We walk our dog, Stella, the basset hound, to the park and lake almost daily. Along the way we stop and chat with friends in the neighborhood. We spend our free days enjoying the company of our family and friends. In the evening, we pick a new, or well-loved recipe, from our favorite cookbooks. We prepare and eat dinner together as often as possible.
Our work takes us to a busy hospital in the Chicagoland area. We are both registered nurses and have worked together in the intensive care unit for many years. Currently, Jeff is in a leadership role within the intensive care unit. Vicky supports the software used by nurses, doctors, and patients in the hospital. We love our work, our teams, and the people we encounter in our roles.
The intensive care unit was a special place. We cared for patients and families from all walks of life. We journeyed with them through joy, sadness, fear, and significant loss. This place was the great equalizer. Everyone, patient, family, and staff realized life's preciousness. No matter who you are, where you are from, or what brought you here, a person is cared for with the utmost respect and integrity. These experiences stretched us to build radical acceptance of the world around us and a deep love for all humanity. It is in this awareness, of the preciousness of each day, that we embrace a simple and peaceful life.
Our hope for the baby's life is that they, too, enjoy a simple, peaceful life. A life that allows them the opportunity to grow and flourish and, above all else be happy and content. We promise to provide a life full of love, attention, safety, opportunity, education, friendship, and guidance. The greatest gift we can give to a child is our dedication to ensuring they feel loved, safe, and secure.
We also want you to feel safe and secure in any decision. We would love to share letters, photos, emails, texts, calls, or future visits. We understand that contact may not be ideal at this time in your lives and respect that. We will always be open to the full spectrum of communication over time to support this relationship.
We want a child to have the opportunity to ask questions and explore their identity and the identity of their birth family. The adoption relationship holds significant meaning to everyone involved. We hope to establish a relationship that provides each of us the love and support we need.
Jeff & Vicky
Favorites
Book
Mountains Beyond Mountains
The Alchemist/4000 Weeks
Candy Bar
Butterfinger
Ferrero Rocher
Cartoon
Teenage Mutant Ninja Turtles
My Little Pony
Childhood Memory
Camping
Building a dollhouse with my Grandfather
Childhood Toy
Legos
Polly Pocket
Children's Book
Where The Wild Things Are
Any Berenstain Bears book
Classic Movie
Sabrina
Sabrina
Dessert
Anything with peanut butter
Almond Semifeddo
Disney Movie
Robinhood
Lady and the Tramp
Dream Vacation
Europe
Europe
Family Activity
Cooking
Cooking
Flower / Plant
Weeping Norway Spruce-they grow purple pinecones!
Form of Exercise
Biking and swimming
Running/Hiking
Hobby
Home improvement
Gardening
Holiday
Halloween
Christmas
Holiday Song
I can never get enough of the music from A Charlie Brown Christmas
Anything from the Peanuts Christmas movie!
Holiday Tradition
We get pretty crazy with our Christmas lights
Baking Christmas Cookies
Ice Cream
Pistachio
Chocolate Mint
Junk Food
Cheese popcorn
Cheetos
Leisure Activity
Fishing
Gardening/reading
Magazine
Practical Horseman
Memory with a Child
Saturday morning Dunkin Doughnuts
Memory with Spouse
Going to New York
Hiking in Vail
Movie Munchie
Milk duds
Popcorn/Milk Duds
Nursery Rhyme
Twinkle, Twinkle Little Star
Personal Hero
Dr. Paul Farmer
Quality about my Spouse
Empathetic
Supportive of my goals and dreams.
Quote
"Beyond a wholesome discipline be gentle with yourself. You are a child of the universe no less than the trees and the stars; you have a right to be here. And whether or not it is clear to you, no doubt the universe is unfolding as it should.."
Restaurant
Burrito Jalisco (best Mexican food around!)
Ottimo (Italian)/Barito Jallisco (Mexican)/Tandoori House (Indian)
Sandwich
Italian Beef
Veggie Sub
Shopping Store
Thrift Store
Sport to Play
Disc Golf
Dressage/Hunt Jump/Saddle Seat Riding
Sport to Watch
Football
Football
Sports Team
Chicago Bears
Chicago Bears
Subject in School
Biology
English
Thing to Cook
Pizza & Indian food
Ricotta Gnocchi/Bread/Soup
Time of Day
Evening
Morning
Tradition
Family vacations
Family Vacation
TV Show
The Office
The Office
Type of Music
All types of Rock & R&B
Anything
Vacation Spot
Lutsen, Minnesota
Lutsen, Minnesota
Get in Touch
Provide more information, so American Adoptions can connect you with this family.
---