1-800-ADOPTION
Thank you for viewing our profile
If you would like to learn more about us, please call 1-800-ADOPTION (2367846), fill out the form at the bottom of our on-line profile page, or email us at bp_information@americanadoptions.com.
To revisit our on-line profile page and view our profile video at American Adoptions, simply use your mobile phone to scan the QR code on the right. We are looking forward to hearing from you!
Patrick & Tasya
We truly appreciate you taking the time to read our profile and considering us to be part of each other's journey. Becoming parents is a dream of ours and we've always wanted to adopt. We have a loving, humorous, and fulfilling life together, but we understand the strong love, support, and patience needed to be parents. We'll cherish every moment we have with the child, always honoring and supporting you throughout the child's life.
About Us
Job
Director of Operations
Partner, Head of Publicity & Influencer Marketing
Education
Bachelor's Degree in Business
Bachelor's Degree in Digital Media
Relationship
Legally Married
Our Favorite Vacation Spot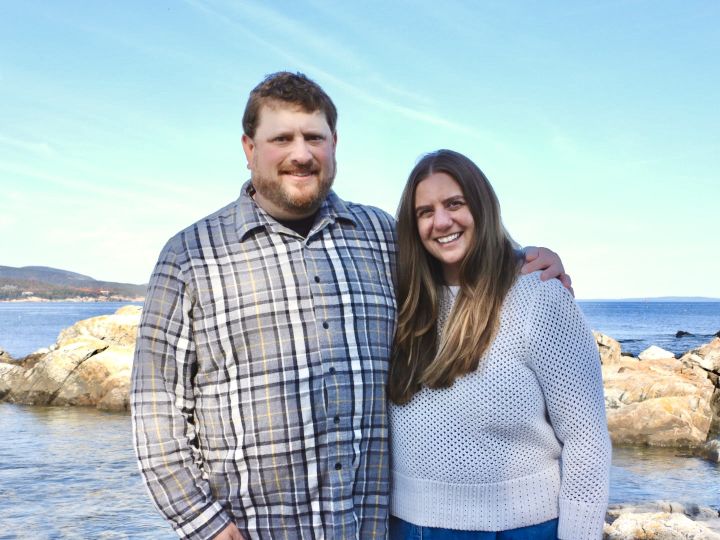 Our favorite vacation spot is Pat's grandparents house when he was a kid. It is located on Little Cranberry Island 3 miles off the mainland coast of Maine. The small lobstering village of only a few hundred people is surrounded by the mountains of Acadia National Park. Pat's great grandfather settled there when he was 15 year old orphan to fish. We have family on the island including an aunt and uncle plus cousins our age with young children.
We are able to spend multiple weeks there every summer. Many times our friends and their kids have come with us. No road is more than a mile long and they all lead to beautiful scenic beaches. A short path through the backyard brings you to a perfect rocky beach with sunsets over Acadia's mountains.
The house sits in the middle of the island next to the school and playground. Pat's dad grew up there and everyone knows each other and is incredibly friendly. The home is now a getaway spot shared by Pat's family. This child would be inline to inherit this unique vacation house but what we are most excited about is letting them play all day in the beauty and carefree atmosphere of the island.
Our Pets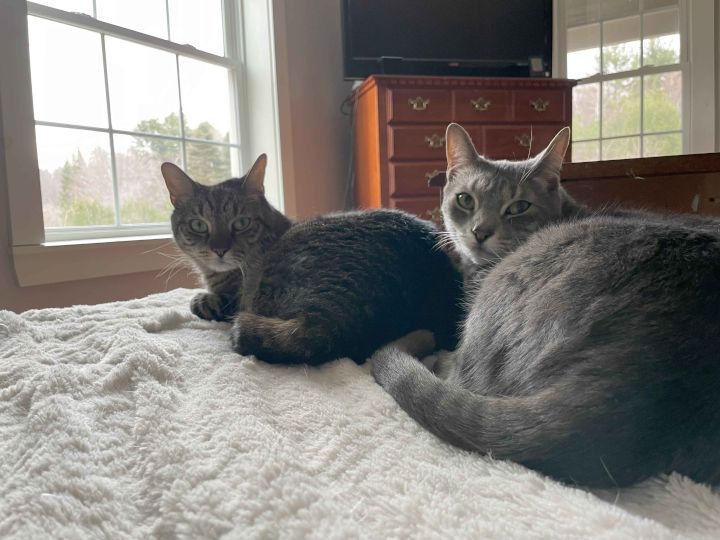 We treat our cats like family members. We celebrate their birthday and give them Christmas presents. Ragnar and Floki are tabby brothers who were rescued as kittens off the streets of NYC while fighting a raccoon for food. We adopted them in early 2018. They lived with us in our NYC apartment and were both very scared and hid a lot at first. We learned to be patient with them and worked hard to build trust and make them feel comfortable through any challenge. 
They've moved home to Maine with us and now have the country farmhouse lifestyle they deserve. They enjoy comfy furniture and soft beds and blankets. The four of us are now an inseparable unit. We sleep together, we wake up together, we watch tv together, and warm up at the woodstove together. They are very vocal cats towards us, and it really helps us understand a lot of their likes, dislikes and needs. We're very intuitive with each other. We've had them for six years now and all four of us have needed to patient with one another at times. Because we truly love them, the responsibility of being pet parents has come second nature. We want to give them the best life and the most love possible. We believe this dynamic will help us as parents of a child.
What it Means to Be Parents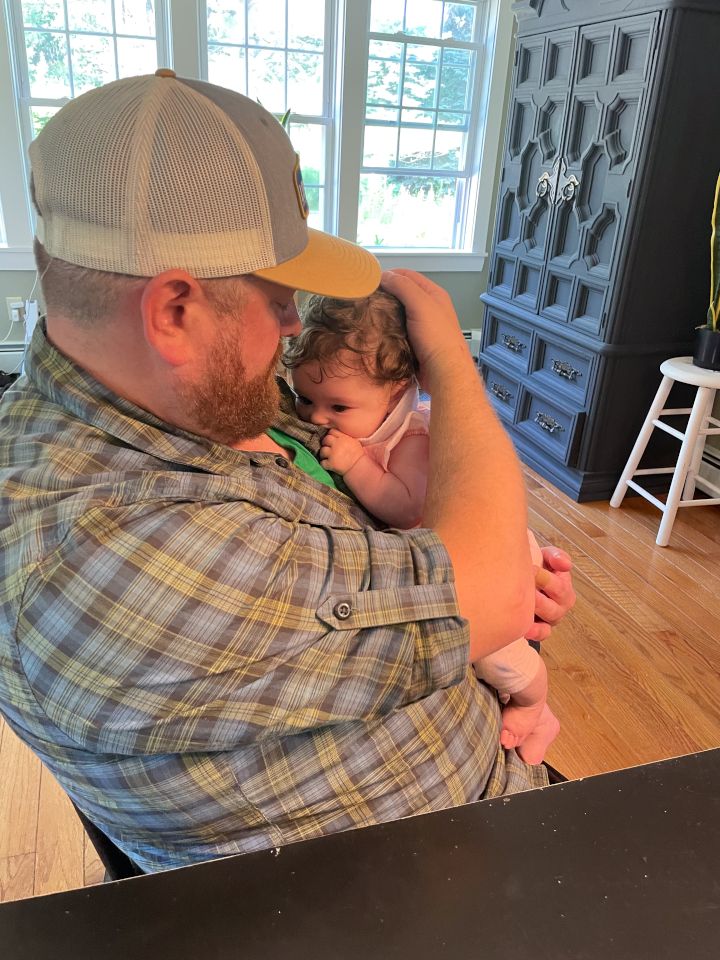 To us, being parents means that we have accepted the responsibility of raising a child from birth and are committed to giving them lifelong love, guidance, and resources. By love we mean that our love is unconditional. They will be loved when they smile and when they cry. They will be loved when they make mistakes and when they make us proud. We are committed to being loving educators and composed learners with this child.
While we're excited to prepare this child for the world, we're also excited to learn what makes them unique. Pat has always had an ability to get on a kids level which involves encouraging them to pursue what makes them happy. We are excited to have adventures in the yard and on the woodland trails and down to the brook. Tasya is beyond thrilled to be able to introduce the child to culture, art, history, and music. We also expect to enjoy the community involvement that may come with raising a child. We're excited to learn more about the local schools and rec/sports programs. We're excited for play dates with other neighborhood kids. We're excited to have them grow up in this home and in this town. To summarize our excitement would be impossible!
Photos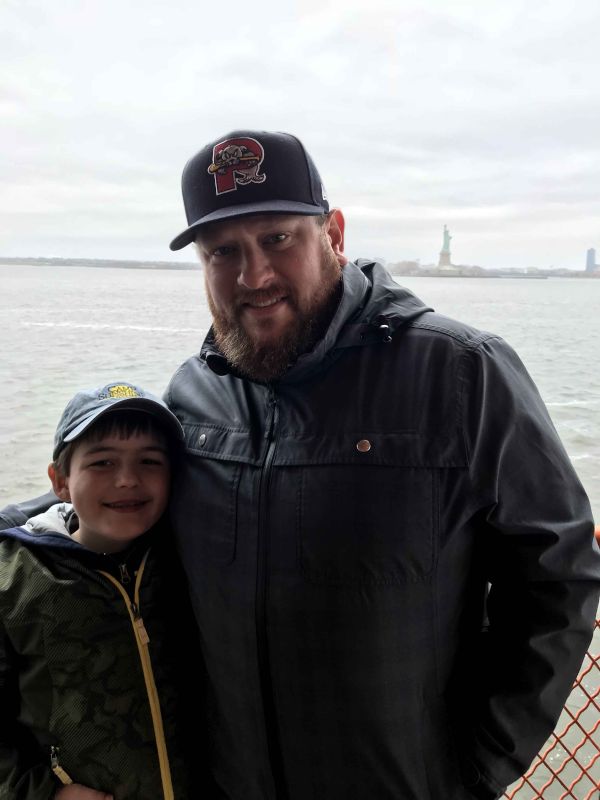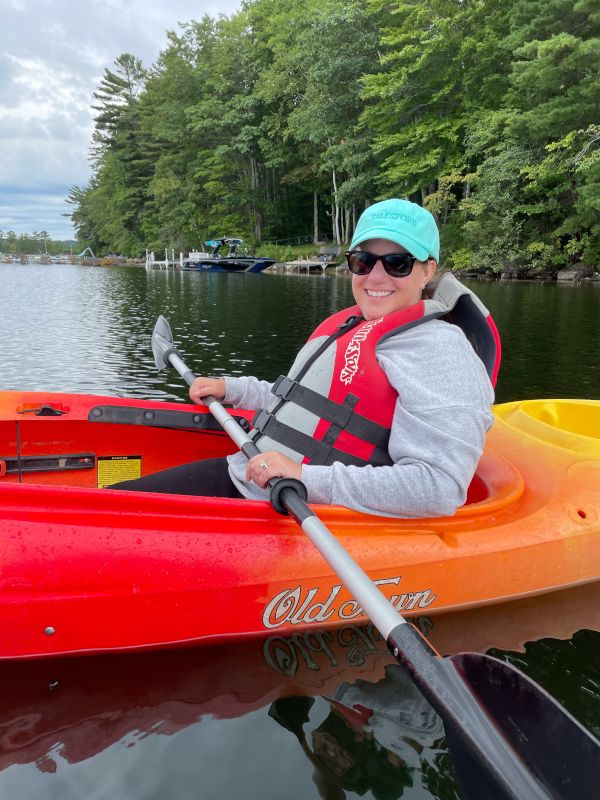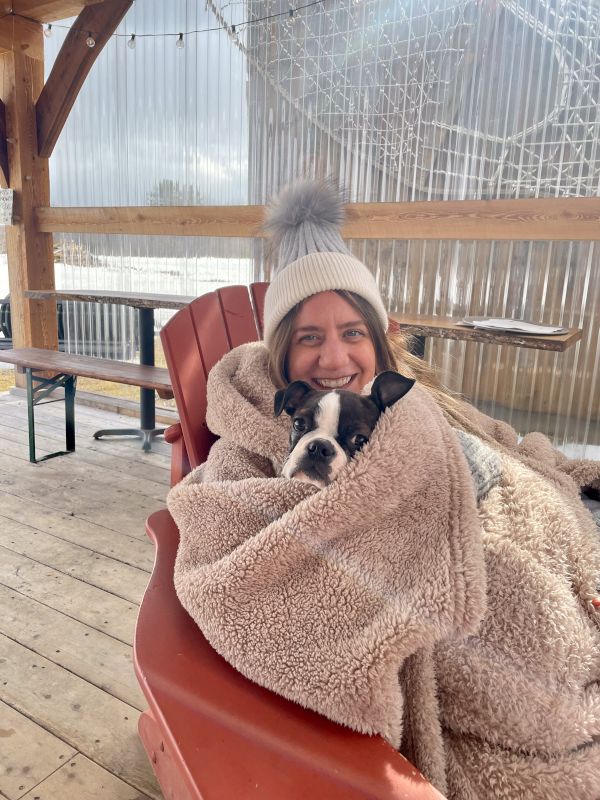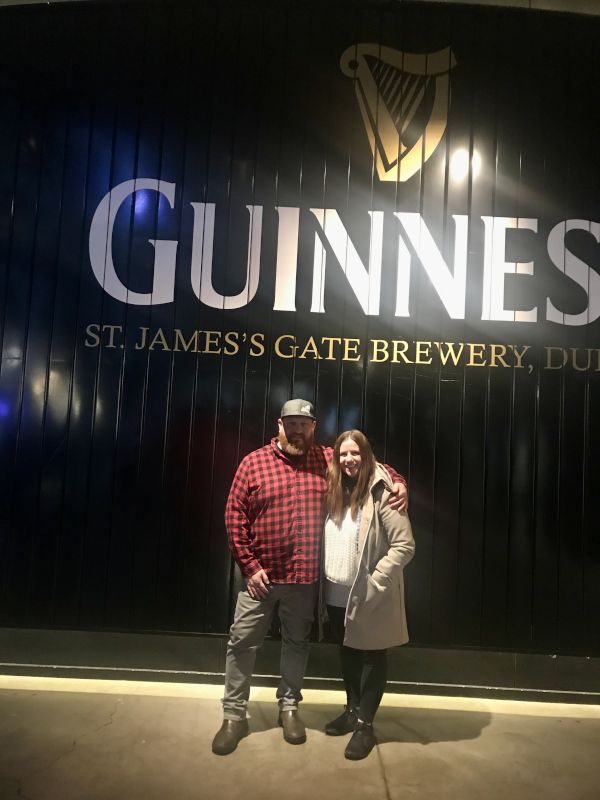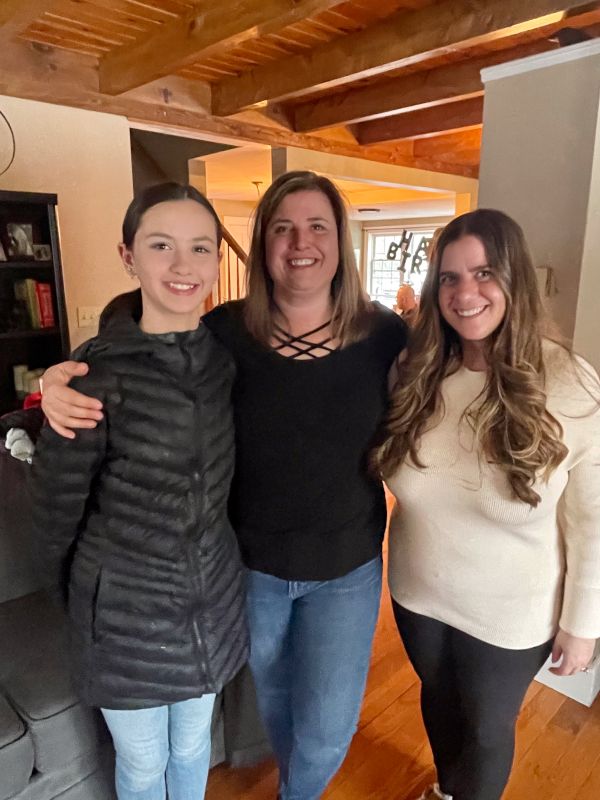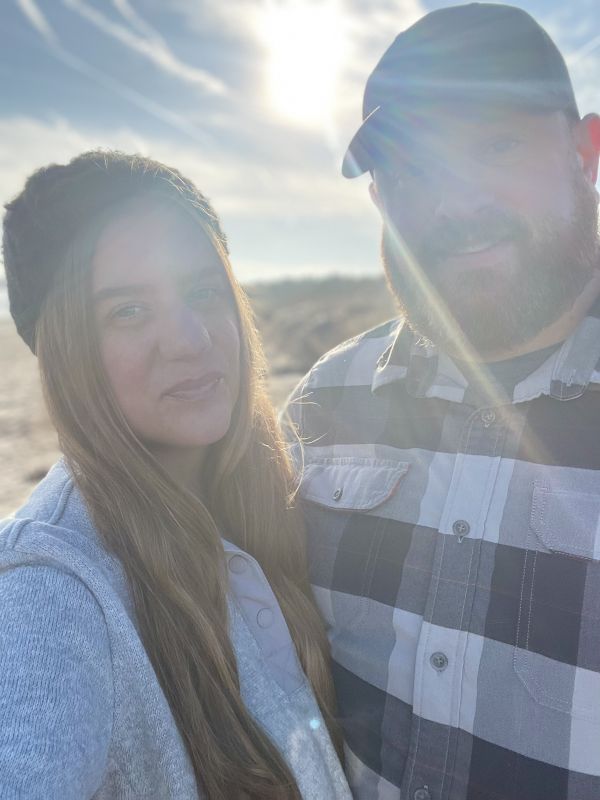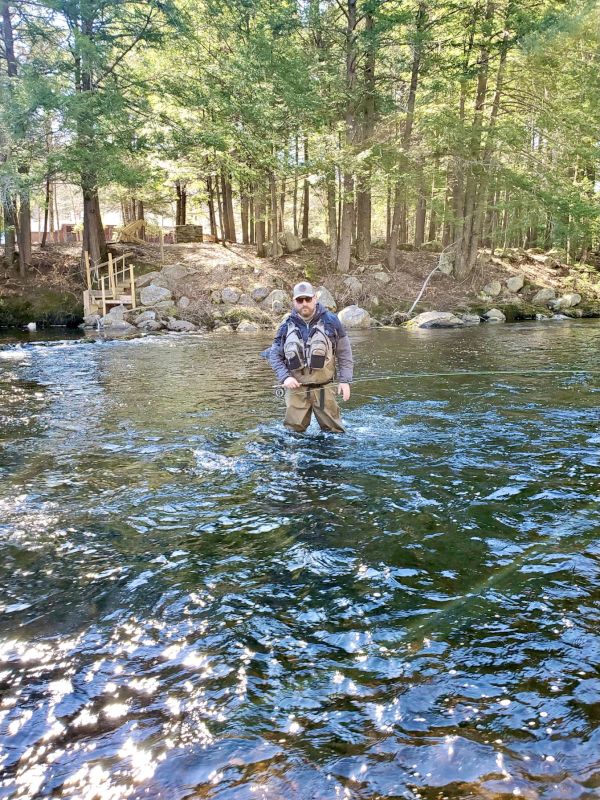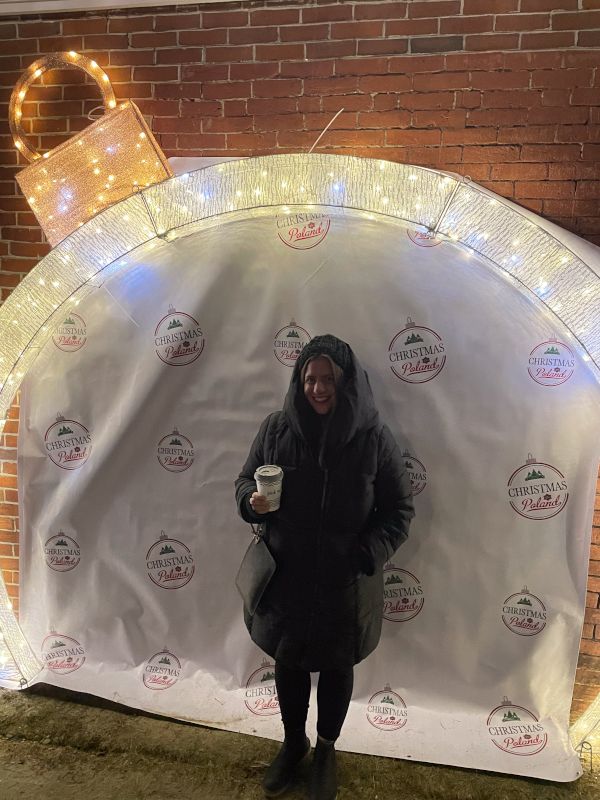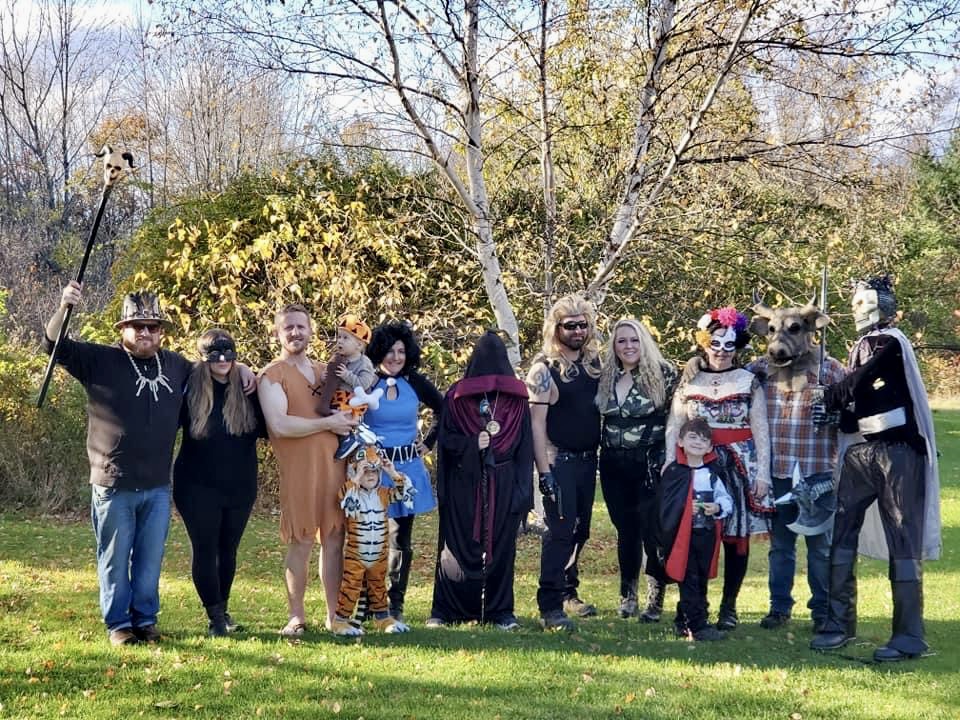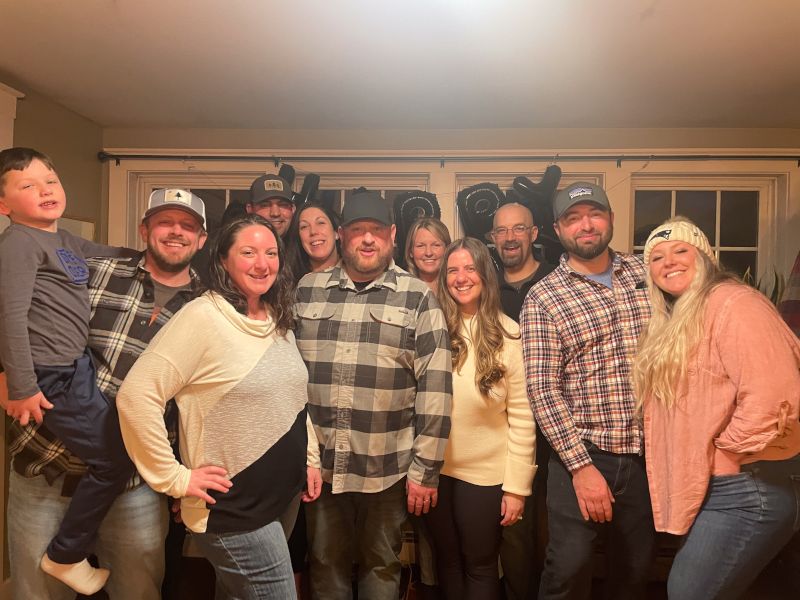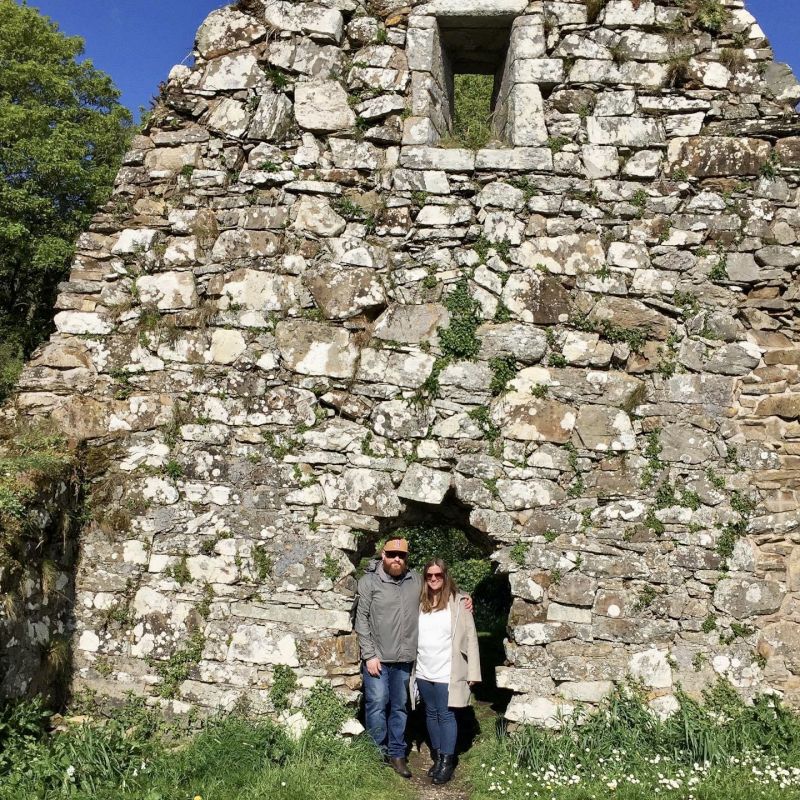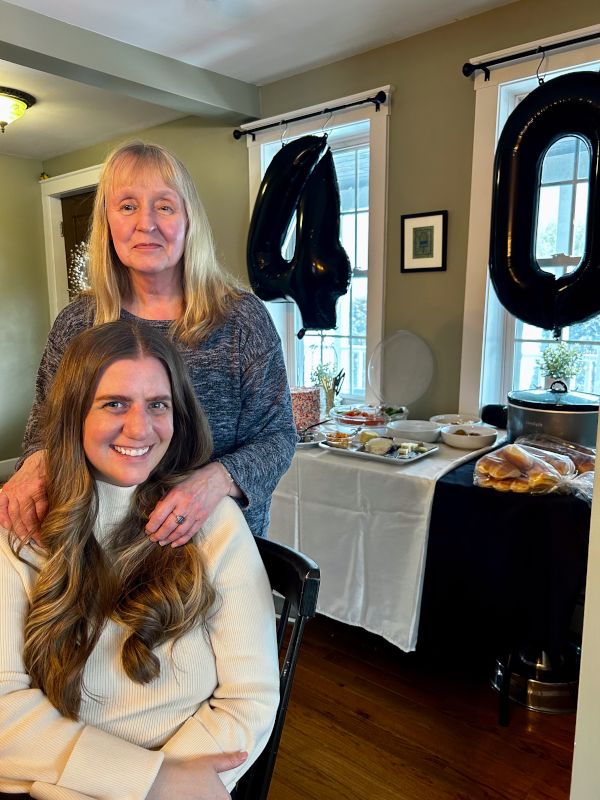 ×
1 / 12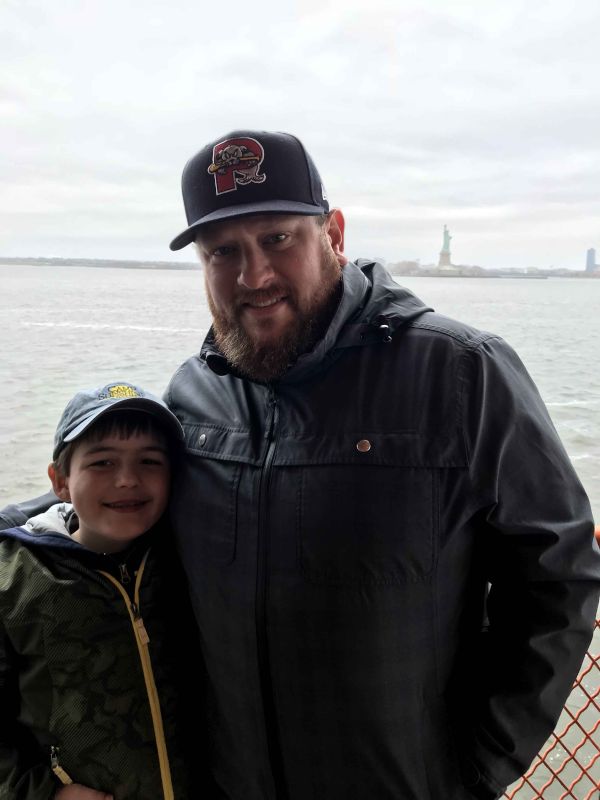 2 / 12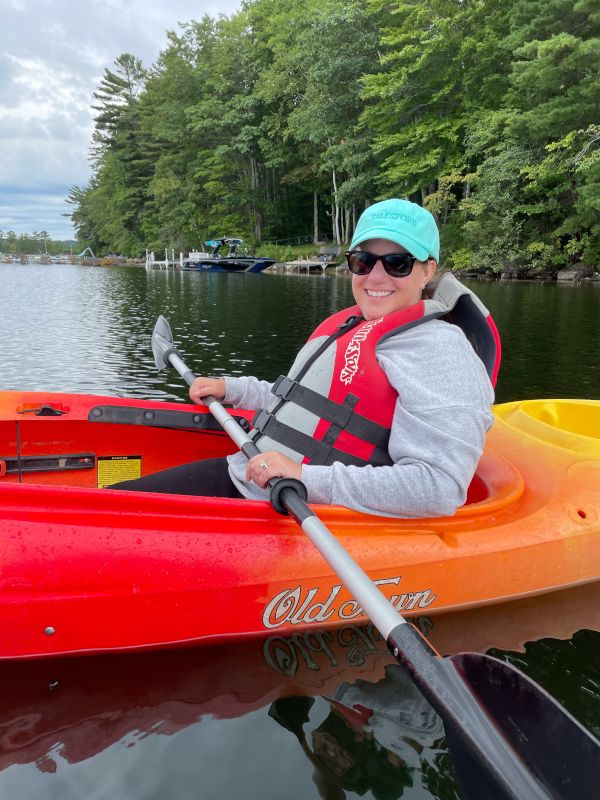 3 / 12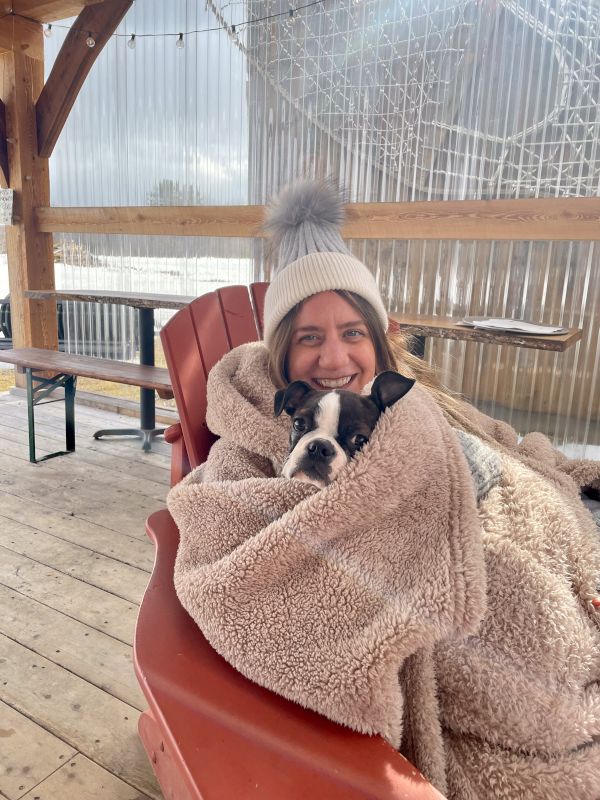 4 / 12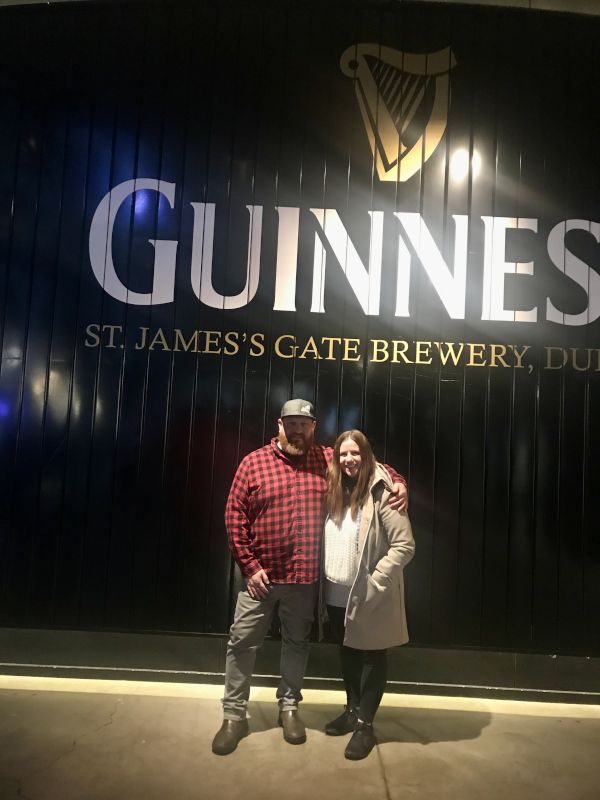 5 / 12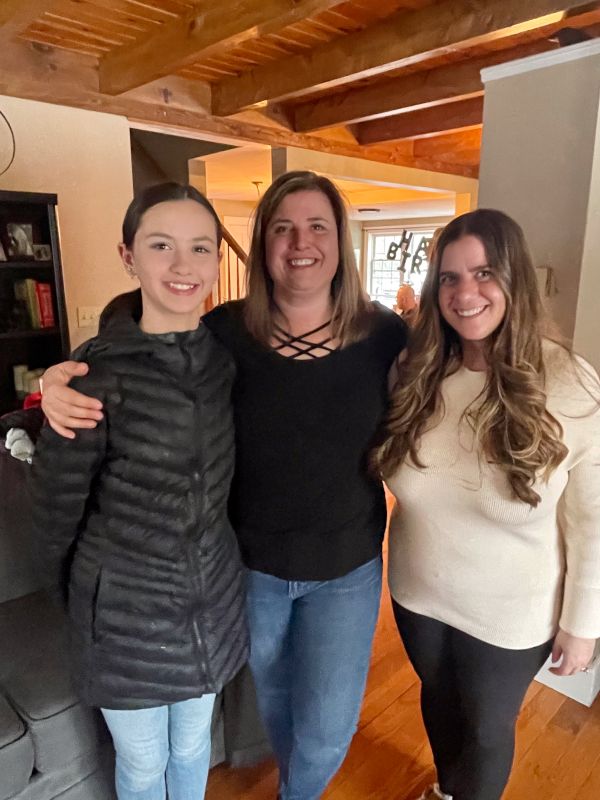 6 / 12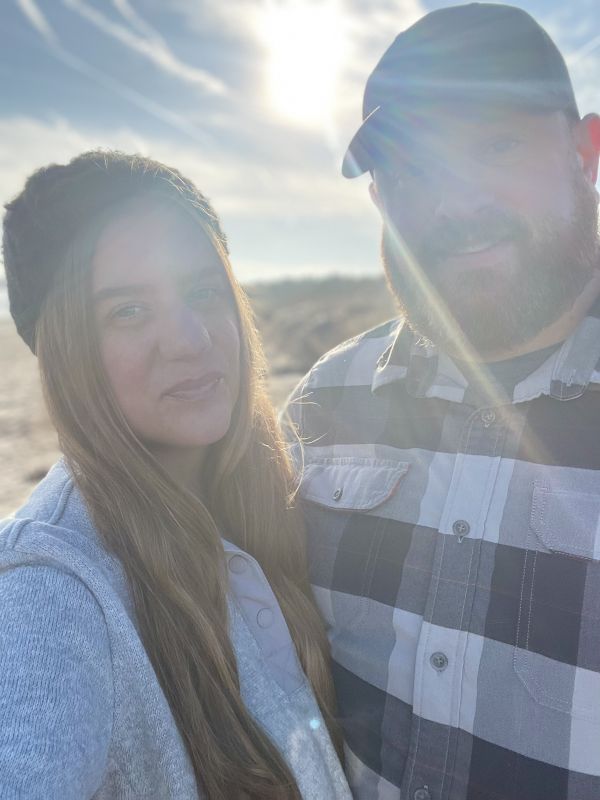 7 / 12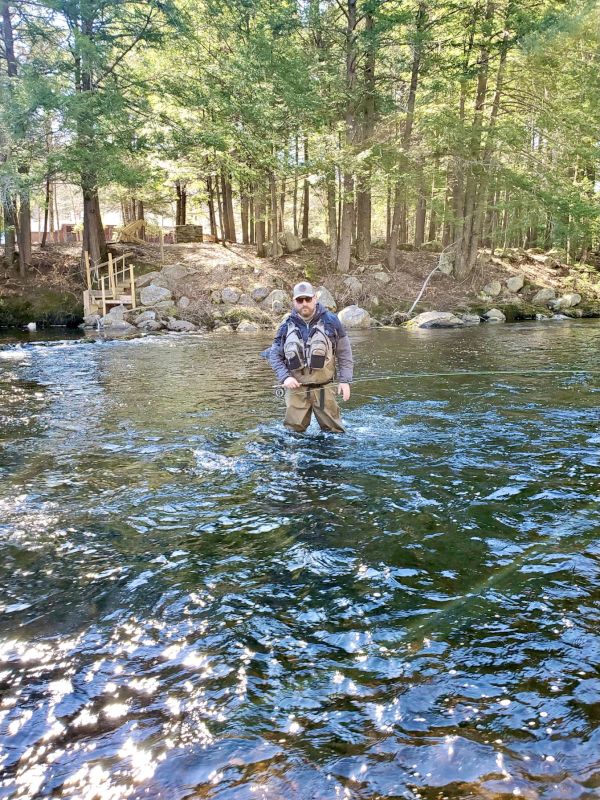 8 / 12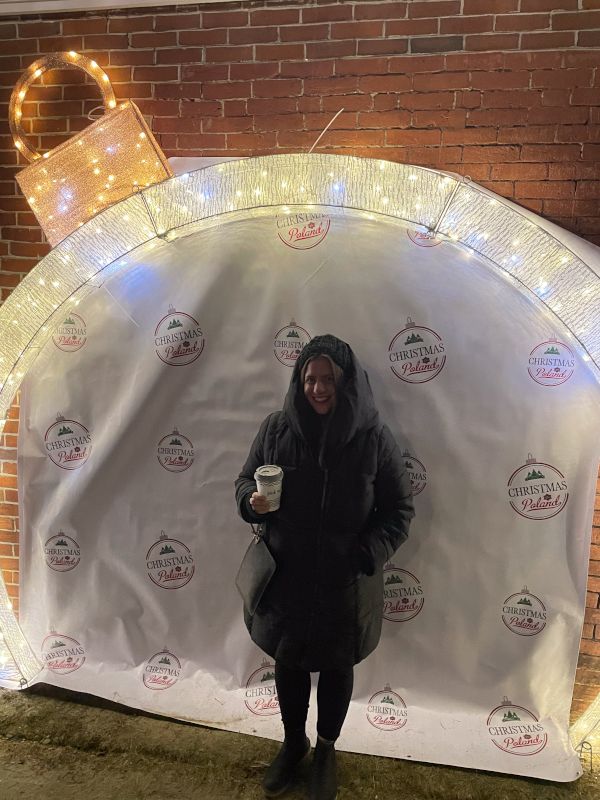 9 / 12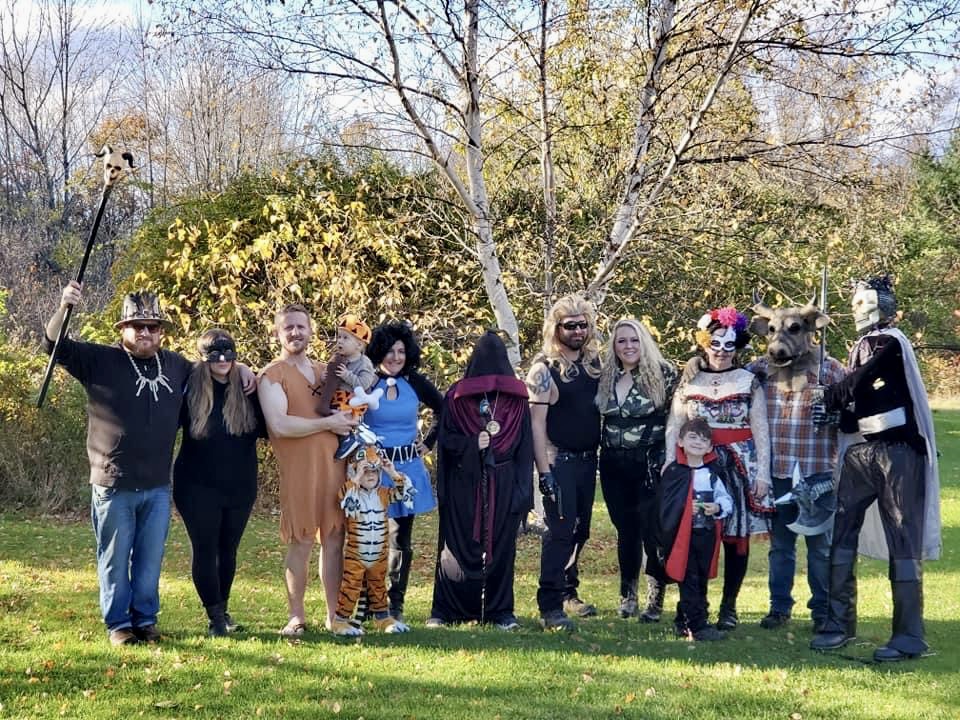 10 / 12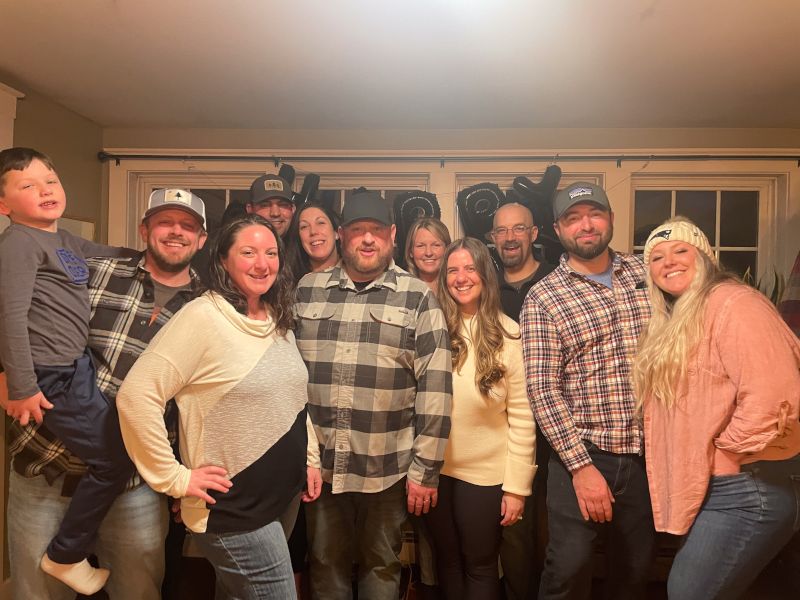 11 / 12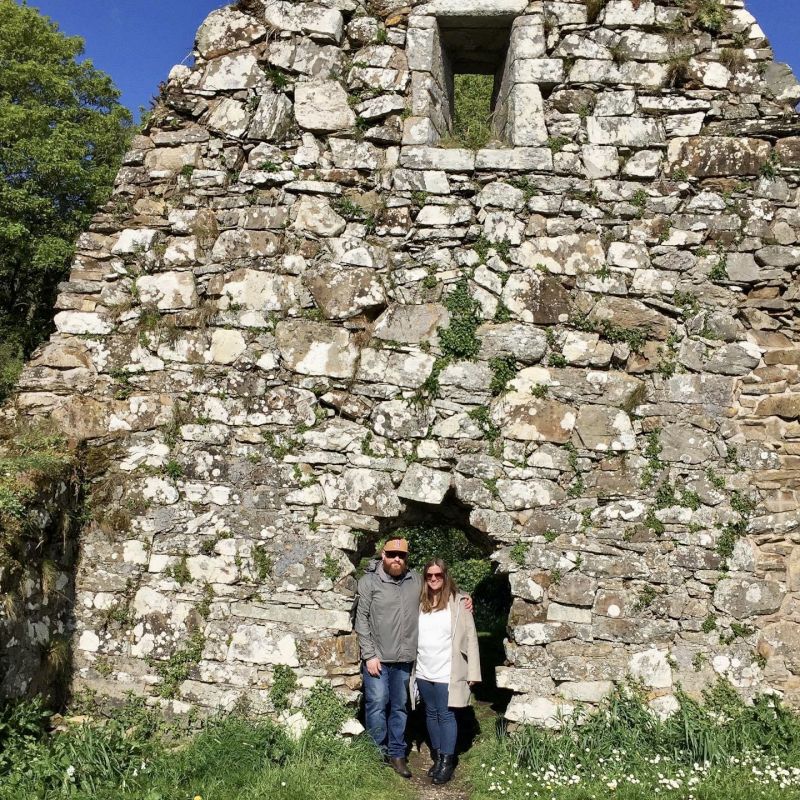 12 / 12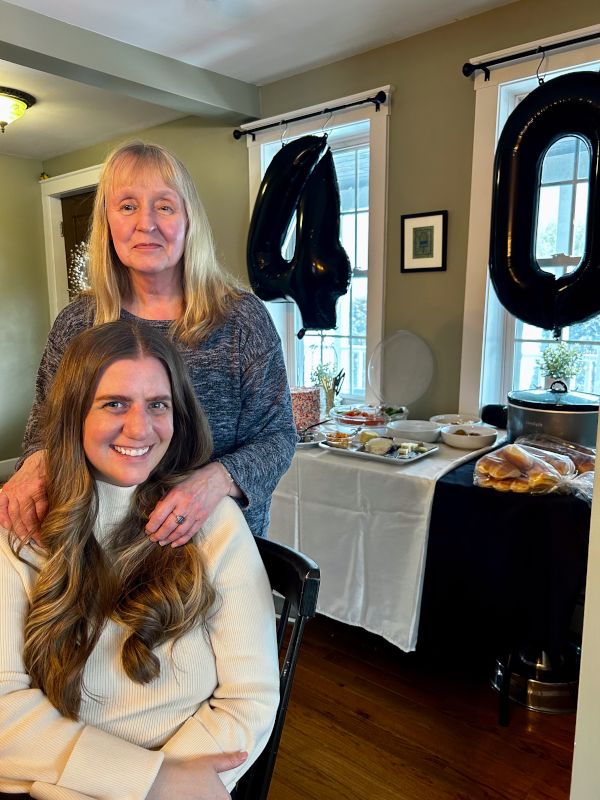 ❮
❯
Our Extended Families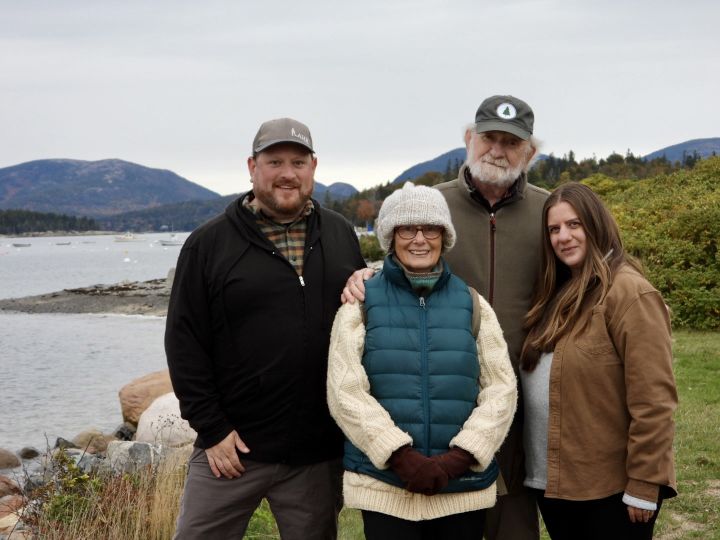 We are blessed to have immediate family, both sets of our parents who are both still happily married and Tas' brother Josh, all living in Maine. Tas' parents and brother live in towns near by. We frequently get together as a family for lunches, dinners, on major holidays and celebrations at our house. This child would be the first grandkid on both sides of the family.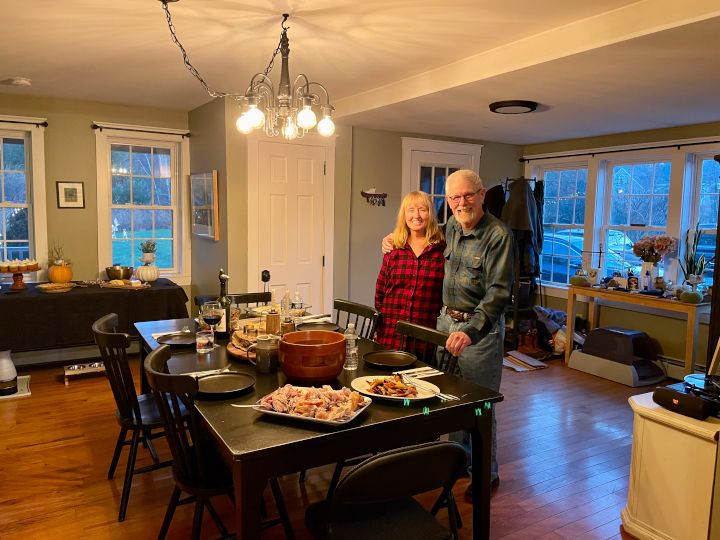 Our extended family are lifelong friends and their families, who also live close by. We have cookouts, dinners, birthday parties, Halloween parties, etc. We love hosting and also visiting friends. We go on family trips together to our ocean cottage, or other vacation spots. We like lawn games, card games, beach days, sports, and boat rides. One thing we all have in common is the great state of Maine which is a playground of endless adventure. We live in a region of lakes and close to ski mountains so there's lots of opportunity for family fun.
Thankfully Tas' parents live very close by and are excited to be a big part of this child's life and even help us with childcare. All the grandparents will factor into this child's life and they are all active and excited for the opportunity. The rest of our extended family has been on board for us to adopt for years now. We are most excited to welcome this child into this wonderful family and for them to inherit lifelong friendships.
Our House and Neighborhood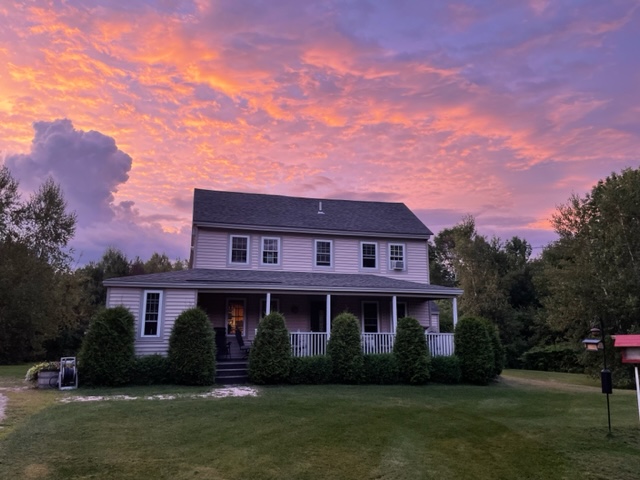 We live in the southern Maine village of Poland Spring. Pat grew up 4 miles away from our home. Our house, which was updated in 2005, is the neighborhood's original homestead, built in the late 1700s. We have 2 acres of land that's completely private in the summer vegetation. Pat mows trails including one that goes to a brook. We have a huge farmer's porch overlooking our front yard, vegetable garden, flower pots, and bird feeders.
Our post-and-beam home has 3 bedrooms, two bathrooms, a big living room, and a spacious kitchen opening into a dining area. Our cozy woodstove keeps us warm in the winter. We plan on building a garage in the years to come.
Our neighborhood has 80+ homes on one main drive and several small sub-roads. Pat mows paths that connect the two sides of the neighborhood that kids use to visit friends and catch the school bus. Families with kids love this neighborhood because it's safe, friendly, and we have Halloween and Christmas parades.
There are two schools ranging from K-12. Numerous recreational programs and camps for kids. There are 5 lakes in our town. The town center has an annual Christmas celebration/tree lighting. The Poland Spring Inn and resort is within walking distance and boasts a golf course, driving range, pool, restaurants, ice cream stand, museums, lake cottages, and marina. There is also a state park with one of the biggest sandy beaches in Maine.
From Us to You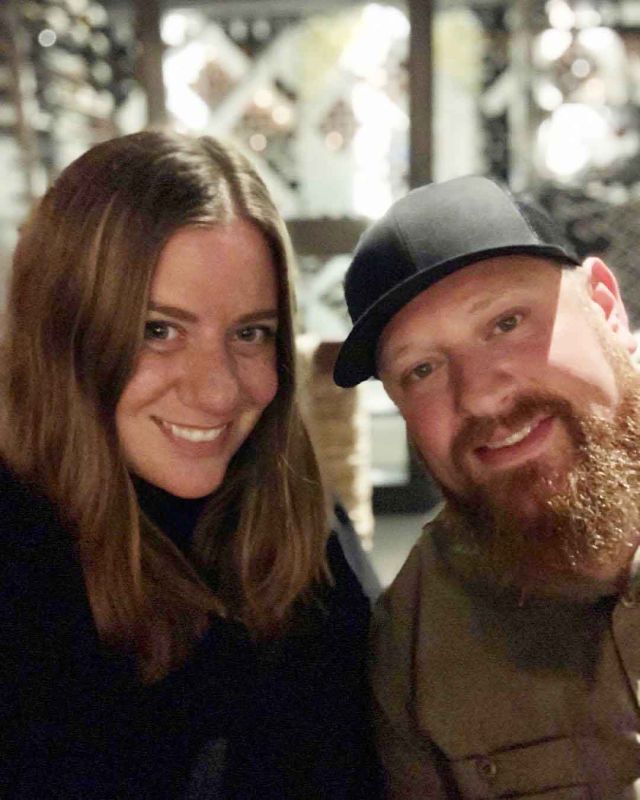 Thank you for taking the time to read this letter which is intended for you to get to know us better. In our more than 10 years of marriage we have always hoped to become adoptive parents.
We met in 1995 entering 7th grade. We quickly became close friends and remained close throughout high school and college. We've always had strong admiration, support, and respect for one another. In early 2010 we officially fell in love when Pat moved to California for Tasya. 17 years later, we married in September 2012.
We lived in Los Angeles and New York City for 15 years building our careers before returning to our home state of Maine in 2019. Tasya is co-founder and partner of a creative and communication agency. Pat is the Director of Brewing Operations for a local craft beer brewery. Both of our positions allow for a flexible schedule while raising a child. We plan to care for the child on our own with the help of Tasya's parents for childcare.
Adoption is prevalent and such a positive aspect in our lives. The best example is Tasya's father Mike and his upbringing with his adopted parents who were Grandma and Grandpa to Tas. Later in life, Mike was able to make a strong connection with his birth family. We've met his birth mother and sisters and remain in close contact with them.
We own a beautiful home in a lake town located close to our family and lifelong friends. The child's bedroom has a stunning post-and-beam architecture with windows overlooking the yard. We have two acres of lawn and trails including one that leads to a picturesque brook. Our neighborhood is friendly and full of children enjoying the freedom to play with their friends in a safe and private environment.
6 years ago, we adopted brother cats who are a huge part of our lives. We love these cats very much and are thrilled to expand our family.
We believe a healthy adoptive family will have ties to the birth family. You will always be significant to us and the child. We are excited for the role you'll play whatever that ends up being and we'll always be supportive of that choice. We hope we can work together to maintain a healthy relationship for the child's well-being.
We are comfortable and encouraging of an open adoption. We promise to send letters and pictures and would welcome the opportunity to converse through emails, phone calls, and future visits. We understand that this relationship is important for both the child and you; therefore, we are committed to facilitating that in any way possible.
We accept the challenge of making this the best possible experience for yourself, the child, and our family. We have a lot of gratitude and admiration for anyone considering making this choice. If you choose to join us on this journey, we'll continue to honor you with this level of gratitude and commitment.
With Love,
Patrick & Tasya
Favorites
Actor
Samuel L Jackson
Tom Hardy
Actress
Frances McNorman
Cher and Gillian Anderson
Author
Stephen King
Alexander Chee
Book
The Stand
Queen of the Night
Candy Bar
Starburst
Reeses Peanut Butter Cup
Cartoon
South Park
South Park
Childhood Memory
Winning my Little League State Championship
Becoming a baton champion at such a young age
Childhood Toy
Ninja Turtles
Cabbage Patch Kids
Children's Book
Where The Wild Things Are
Good Night Moon and The Night Before Christmas
City
Portland, Maine
Los Angeles
Classic Movie
Back to the Future
Moonstruck
Day of Week
Tuesday
Saturday
Dessert
Ice Cream
Key Lime Pie
Disney Movie
Junglebook
Lion King
Dream Car
I love my High Country Chevy Silverado so I'd probably re-up
N/A
Dream Job
Third basemen Boston Red Sox
Working in film was always my passion, and that's what I do currently
Dream Vacation
German and Swiss Alpes, Bavaria
Pico/Azores Island of Portugal - my Portuguese side of my family is from here
Family Activity
Cookouts
Going to the movies
Flower / Plant
Lilac Tree
Yellow roses
Food
Ribeye Steak
Anything Mexican
Form of Exercise
Rowing
Walking in nature
Fruit
Raspberries from our bushes
Cara Cara
Hobby
Fly Fishing
Gardening
Holiday
Halloween
Christmas
Holiday Song
"Monster Mash"
"Christmas Time Is Here"
Holiday Tradition
Outdoor Christmas light display
Christmas Eve eating the French Canadian dish Tourtiere and Christmas Day brunch with the fam
Ice Cream
Cookies N Cream
Giffords Peanut Butter Pie
Junk Food
Pizza
Salt and Vinger Chips
Leisure Activity
Swimming in the Lake
Boat Rides
Magazine
Family Handy Man
Martha Stewart Living
Memory with a Child
Best friend's son being our ring bearer at our wedding at the age of four.
Vacationing with friends and their children at our family home on Little Cranberry Island
Memory with Spouse
Traveling
Too many, I can't name just one. He always makes me laugh, so honestly everyday is a gift.
Movie
Field of Dreams
Shaun of the Dead
Movie Munchie
Reese's Pieces
Swedish Fish
Movie Quote
"Roads? Where we're going, we don't need roads" - Back to the Future
"Sort your life out, mate" - Shaun of the Dead
Movie Type
Sci-Fi and Fantasy
Biopics
Musical
Sound of Music
Not into musicals, but love Cirque Del Soleil shows.
Musical Group
Too many! Let's say Wilco today
Nine Inch Nails and Brandi Carlile
Nursery Rhyme
"Row, Row, Row, Your Boat"
"I'm a Little Tea Pot"
Olympic Event
Snowboarding, Half-Pipe
Gymnastics
Personal Hero
Great Grandfather Fredrick - who settle on Little Cranberry Island, Maine
My Grandmothers, Virginia and Betty. Virginia was incredibly brave to adopt my father at time in culture it was considered taboo. Betty is just a force. She was the first and only one out her siblings to graduate college.
Quality about my Spouse
Empathy, sense of humor
Humor
Quote
"If you can lean, you can clean"
"It ain't over, till it's over" - a line from the film Moonstruck
Restaurant
Street and Company, Portland, Maine
Tuscan Table
Sandwich
Chicken Cutlet, Banh mi
Grilled cheese
Shopping Store
L.L. Bean
Orvis
Song
"You Make Loving Fun" - Fleetwood Mac
"Sledgehammer" - Peter Gabriel
Sport to Play
Fly Fishing
Cross Country Skiing
Sport to Watch
Baseball
Football
Sports Star
Rafael Devers
Pedro Martinez
Sports Team
Boston Red Sox
Boston Red Sox
Subject in School
Physics
Art
Superhero
Black Panther
Deadpool
Thing to Cook
Carnitas Tacos
Chicken Piccata
Time of Day
Sunrise and Sunset
Morning
Tradition
Stacking wood for the wood stove
Dinner at that table
TV Show Character
Floki and Ragnar from Vikings
Elsa Dutton
Type of Music
All genres
All genres
Vacation Spot
Little Cranberry Island, Maine
Little Cranberry Island, Maine
Video Game
NBA 2K
Mike Tyson's Punch-Out!
Get in Touch
Provide more information, so American Adoptions can connect you with this family.
---