Requirements for Putting a Child Up for Adoption in FL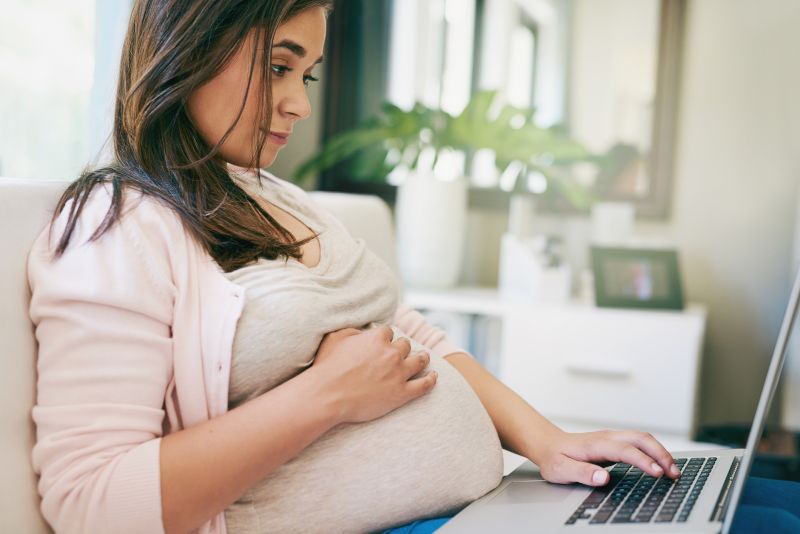 An unplanned pregnancy can change your life. Because you want what is best for your baby, but various factors may make parenting impossible, you might consider exploring your options for adoption in Florida.
Adoption is one of the most important decisions you will make. American Adoptions of Florida is here to make sure you don't have to make it alone.
An unplanned pregnancy can quickly seem like an overwhelming life event, and, for some, the adoption process in Florida can be as well. If you are just beginning to research adoption, you likely have many questions. Some of these questions may include:
What is required to give a baby up for adoption?
Can anyone give their child up for adoption in Florida?
If you choose adoption, who can help?
These are just a few of the most common questions we hear. With a decision as impactful as adoption, understanding your options is very important. To help make sense of everything, we have put together this guide to answer these adoption questions and more.
We cannot emphasize enough to you as a prospective birth mother: adoption is always an option. No matter why you are considering adoption, or if there are any doubts or concerns about your specific life circumstances potentially causing you to be ineligible, anyone can choose adoption for their baby.
In this guide, you will learn more about the requirements to put up a baby for adoption in Florida and how American Adoptions will help you through the process. You can always give us a call at 1-800-ADOPTION to speak with an adoption specialist, or you can also fill out this online form to get more information about adoption in Florida.
In the meantime, continue reading this guide to learn more.
What is Required to "Give a Baby Up" for Adoption in Florida?
If you are considering adoption for your baby, you are thinking about making the brave and selfless decision to put your child's needs first and find them a loving home with a hopeful adoptive family. Although we emphasize how every mother has the opportunity to place her child for adoption, you may still find yourself wondering if you meet the requirements to put a baby up for adoption.
The main requirement for adoption is that you decide it is the best option for your baby and your specific situation. Being committed to adoption is essentially the only requirement needed to choose adoption as a prospective birth mother.
Although there are few requirements or rules for giving your child up for adoption, we do have to note, you cannot get paid to choose adoption, nor can you sell your baby. In the state of Florida, as well as everywhere in the United States, it is illegal to attempt to sell or buy a human being. Anyone caught doing so will face strong legal punishment. With the services of an adoption attorney, licensed specialist, and Florida court system, adoptions are completed legally and ethically.
Suppose you are concerned your situation or circumstances could potentially hold you back from adoption. In that case, your adoption specialist will help ease any concerns and clear up any misconceptions, so you are confident in your ability to pursue adoption. You can always call 1-800-ADOPTION or fill out this online form to get more information about the requirements to put a child up for adoption in Florida.
Who Can Put a Baby Up for Adoption in Florida?
An unplanned pregnancy is filled with so many thoughts and emotions. You want what is best for your child, but in some situations, know that you cannot provide for them or take care of them the way they deserve.
Because pregnancy and adoption is a whole new world, one in which you may not be overly informed, you may find yourself asking. "Can anyone "give their child up" for adoption in Florida?"
When we say adoption is always an option, we mean it.
No matter what you may be going through, your relationship with the birth father, background, or any other factors that may have you questioning if you can place a baby for adoption — adoption is always an option. You are in complete control of your decision as the birth mother.
Given the life-changing impact, this is a decision that takes plenty of thought and research, but American Adoptions is here to help. Call us at 1-800-ADOPTION to get in touch with a specialist for more information about how placing a child for adoption in Florida can benefit everyone involved, especially your baby.
Keep reading to learn how American Adoptions can help guide you through the adoption process and how giving a child up for adoption requirements should not be a concern for your adoption plans.
Who Can Help with Adoption in Florida?
For many prospective birth mothers, the burden of medical bills and other financial concerns are a big reason behind choosing adoption. If you share these same worries, it may help to know that adoption is always free for birth mothers, no matter your situation.
In addition to no costs being involved for the services provided during adoption, you may be entitled to financial assistance to help with living expenses like rent, groceries, and utilities, depending on your circumstances, maybe more. This assistance has helped many birth mothers experiencing an unplanned pregnancy and could help you as well.
"We were having trouble paying our bills and our rent and affording food, and that was when we made the decision to look into adoption," said Janelle, a birth mother who chose adoption during her pregnancy due to different concerns, including financial reasons.
"It was super tough at first, but I knew it was what needed to happen, that we weren't in the right place, and it wasn't the right environment to bring two babies into," she said about her decision.
Stories like these are very common and are one of the many you may relate to. You can read more of her adoption story by clicking here, or you can follow this link to read several other testimonials from other birth mothers.
With over 30 years of experience as one of the nation's largest domestic infant adoption agencies, American Adoptions has helped thousands of birth mothers from various backgrounds, all with their own reasons for adoption — we are here to help you too!
Our goal as an agency is to provide you with all of the tools and services you need to allow you to have a stress-free pregnancy and gain complete confidence you have found the best family for your baby.
To help make this a possibility, we provide services such as:
Adoption planning and case management services so that every detail along the way is discussed and understood.
Counseling and 24/7 support so that anytime you have questions, concerns, thoughts, or questions, you can get the help you need, no matter when you need it.
Assistance helping you find hopeful adoptive family profiles to select the adoptive family for your baby.
Partnering you with an adoption attorney. This helps you have the best legal representation throughout the adoption process to ensure your rights are being protected and respected.
And many others
You can remain in control of your adoption when you have the experience of a trusted professional who puts your needs first. This helps make your Florida adoption process as smooth and stress-free as possible. American Adoptions puts you in the driver's seat of all important decisions so that your adoption goes the way you want it to. We will be there to guide you every step of the way, from planning to post-placement.
If you have concerns that you don't meet the qualifications to put a child up for adoption in Florida, or have any other adoption-related questions, give us a call at 1-800-ADOPTION or fill out our online form to get more information.
An adoption specialist will be more than happy to reassure you that adoption is always an option for you and your baby — and we are here to help you reach your adoptive goals to provide the best life for your baby!
Disclaimer
Information available through these links is the sole property of the companies and organizations listed therein. America Adoptions, Inc. provides this information as a courtesy and is in no way responsible for its content or accuracy.