Putting a Special Needs Child Up for Adoption
Finding the Perfect Family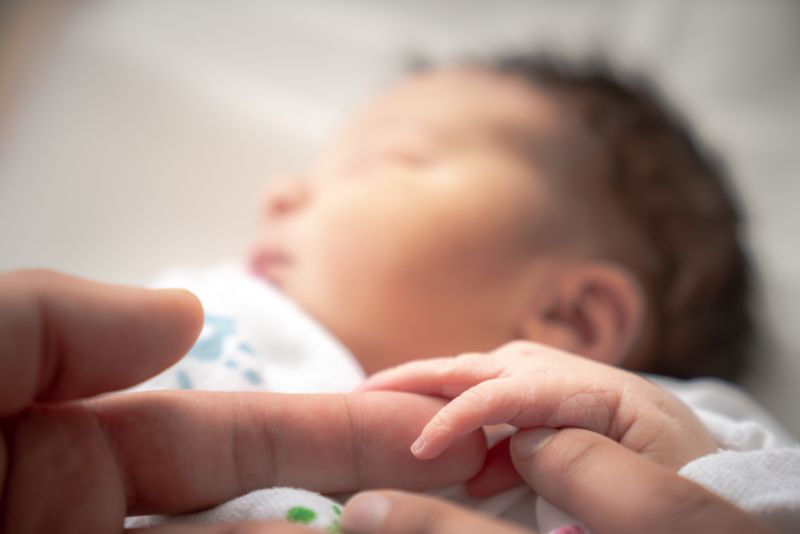 Raising a child with special needs or disabilities can be challenging. You always want what is best for your child, but you may come to a point where you can no longer provide the care your child needs. If you are considering other care options for your child, you may find yourself asking questions like:
Can you put a disabled child up for adoption in Florida?
Where can I find how to put a special needs child up for adoption?
Are there adoptive families looking for children with special needs?
There are agencies that can provide the support and services you need. For over 30 years, American Adoptions has helped thousands of birth mothers place their child for adoption through our agency — we are here to help you with this brave and selfless decision, too. In some cases, you may also benefit from working with an agency that works specifically with special needs adoption in Florida. We have provided a list of these agencies below.
We have written this guide to explain how adoption is always an option, no matter you or your child's special circumstances. You can rest easy knowing that placing a special needs child up for adoption is similar to placing a fully healthy child, and there is always an adoptive family that would love to take care of your baby. Here, we will explain the process for putting a special needs child up for adoption.
Although American Adoptions specializes in domestic infant adoptions, there are some situations we may point you to specific agencies that focus on special need adoptions. If you have questions about the adoption process, special needs adoptions, or anything related to adoption in Florida, you can always fill out this online form to get more information.
Please continue reading to learn more about giving a special needs child up for adoption in Florida.
Giving a Special Needs Child Up for Adoption in Florida
Adoption is designed to provide babies and children a life full of love and support with a family that can care for them to the fullest extent. Whether your baby has significant health issues, has disabilities, or special needs, every child deserves the best opportunities for a successful life. This is why adoption is always an option.
As a prospective birth mother considering adoption, you are doing so out of the love you have for your child. You may not be in a position to provide the care your child needs and are looking for help.
American Adoptions is here for you during this difficult time.
As a full-service adoption agency, our number one goal is to make sure your needs are being met while putting the best interest of your baby front and center. We ensure you are well educated on the adoption process when giving up a special needs child for adoption and will always do what is best for you, including referring you to an agency that is specifically trained to provide the type of support you and your child need.
How to "Give up" a Special Needs Child for Adoption
The process of "giving up" a special needs child for adoption is very similar to that of domestic infant adoption of a fully healthy child. The largest and most important difference is how it is necessary to fully disclose any information about your child's special needs.
The purpose of this information is to ensure that hopeful adoptive families match not only your preferences but are fully prepared and able to provide the care your child will need.
The process itself can be broken down into five main steps.
Step 1: Make the decision adoption is best for your baby/child. This is arguably one of the most important decisions you will make in your life — one not to be taken lightly. It will take plenty of time and consideration. Specialists at American Adoptions are here to talk you through your options, answer any questions you may have, and get you started on your adoption journey whenever you are ready.
Step 2: Create an adoption plan. The adoption plan is essentially an outline of the adoption process will go, based upon your preferences and personal goals for adoption. Although you will be working closely with an adoption specialist, you are always in complete control of your adoption planning and any decision along the way.
Step 3: Find the adoptive family. This is one of the most important and exciting steps in the process. Through hopeful adoptive family profiles, you will begin to review families that are potential matches for you to place your baby with. Based on your preferences, you will get to know them through videos with short stories, background information, and more.
Once you find a family that sparks your interest, one which you feel a strong connection with, your adoption specialist will contact them to set up a meeting between both of you. This may take place via video chat, phone calls, or in some cases, in-person meetings. Once you feel confident you have found the family for your child, you will begin working on a placement plan and continue getting to know the family if you so choose.
Step 4: Implement your hospital birth plan. During the planning process, you will have created your hospital birth/placement plan (if you have not given birth). This will cover important details like where you want your medical care and delivery to take place, you preferences on placement, if you want alone time with your baby, and more. Having this plan in place helps lessen the chance of added stressors or miscommunication when the time comes to deliver.
Step 5: Establishing a post-adoption relationship. When you determine your preferences for the type of adoptive family you hope to find, one of the things you can include is if you wish to have an open adoption. This type of adoption allows you to continue having a relationship with the adoptive family, and your child after placement has occurred.
You are in complete control of the type of adoption you wish to pursue and the relationship you choose to have with the adoptive family.
When you choose adoption for your child, your needs should always come first. A good agency will provide all of the services you will require along the way to allow you to focus on having a healthy pregnancy (if you haven't delivered yet) and to gain the confidence and trust to know that you are making the best decision for your child.
One of the most significant benefits of adoption is that it is always free for birth parents. With such a life-changing decision as adoption, you should not have to face the financial burden medical care, hospital bills, and legal fees can bring. All services provided are provided at no costs to you. Some of the beneficial services you will receive include:
Access to hopeful adoptive family profiles
24/7 support
Legal representation
Counseling services
And more
Having these services available throughout your adoption journey makes the whole process run as smoothly as possible and eliminates much of the stress that can come with such an important life event.
If for any reason your specialist at American Adoptions does not feel as though we are best equipped to provide the level of care and support you and your baby need, we will refer you to another organization that is better able to handle the placement of your child with special needs for adoption. Although some special circumstances do apply, our agency primarily deals with infants and children under the age of one year old.
We understand that there are situations in life that require a change in the care provided for your older child. In these situations, we would guide you towards professional assistance from a different agency.
Some agencies that specialize in special needs adoptions include:
For more information on the adoption process when putting a special needs child up for adoption, and the services we can provide to make your adoption as successful and stress-free as possible, contact American Adoptions at 1-800-ADOPTION or fill out our online form.
Are There Adoptive Families Looking for Children with Special Needs?
There is an adoptive family for every child, we just have to help you find them. If you are concerned about there not being a hopeful adoptive family looking to adopt your child, rest easy knowing there are numerous families are looking for a child with special needs.
Finding the best adoptive family is an exciting and emotional time. American Adoptions may be able to help guide you through the process, so you are confident you are finding the best adoptive family for your baby. Or, by working with an agency that specializes in adoption for children with special needs, you can be sure you'll find a great, prepared family.
Contact American Adoptions
To learn more about "giving up" a child with special needs for adoption in Florida, please reach out to an agency specializing in this type of adoption, or fill out our online form.
We will provide you with the information and resources you may need to help determine if our agency is best for you and your child. Adoption is a selfless and emotional decision.
Disclaimer
Information available through these links is the sole property of the companies and organizations listed therein. America Adoptions, Inc. provides this information as a courtesy and is in no way responsible for its content or accuracy.