Your Adoption Plan: How You are In Charge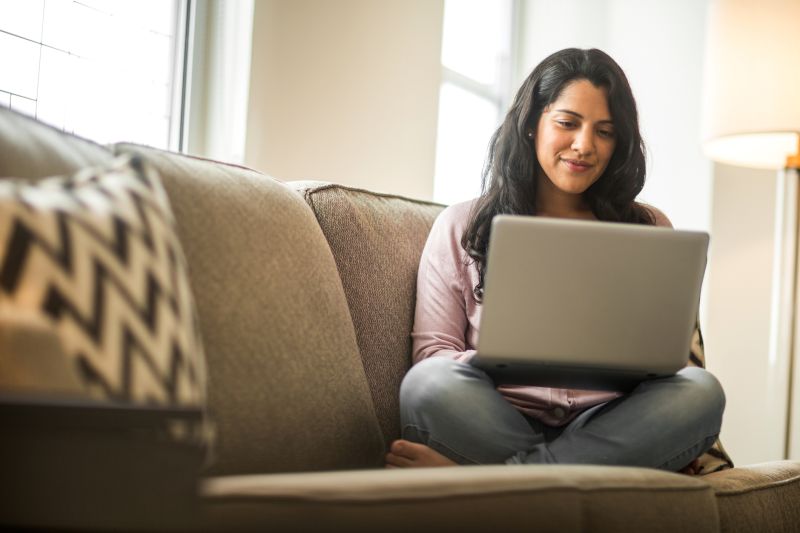 Because an unplanned pregnancy can make your life seem out of control, you may find peace of mind knowing that when you choose adoption, you are in complete control of the experience.
Choosing adoption for your baby is one of the bravest and most selfless decisions you can make. You have decided to put your baby's needs first and to provide them the best opportunities imaginable.
But, how do you make sure your adoption choices are respected when you pursue this journey?
Your birth parent adoption plan ensures you are in control of your adoption experience and that your preferences for adoption are being met. When you work with American Adoptions, your adoption specialist will work by your side to make sure every detail of your adoption plan is covered, explained, and being fulfilled to the best of their ability.
This guide explains:
What an adoption plan in Florida is
The steps to create one
And other helpful information about your adoption in Florida
Anytime you have questions, you can always call 1-800-ADOPTION or fill out this online form to get the answers you need. In the meantime, keep reading to learn more about making an adoption plan in Florida.
What is an Adoption Plan in Florida?
When you hear the term "adoption plan," you're likely thinking it is just that — planning for adoption. Although you are not far off, you may not be aware of all of the details involved in placing a child for adoption. Details which you will be in control of deciding.
The adoption plan is essentially a guide for your entire adoption experience. Although adoption is focused on the needs of your baby and what is best for them, adoption planning in Florida also centers around what is best for you during this life-changing decision.
Your plan will include things like:
These details and specifics will be decided by you, based on your personal preferences and the guidance you receive from your adoption specialist. With over 30 years of experience, specialists at American Adoptions have helped thousands of birth mothers create modern adoption plans that led to successful placements through our agency. We understand the emotions and thoughts you are experiencing, and we are here to help.
"I did have a lot of concerns and fears, and [my adoption specialist] knew how to talk me through them. She's someone that's — even now, three months after I've had my baby — probably going to check in on me from time to time. She was just amazing, and I'm so glad that she's in my life," Lindsey, a birth mother who worked with American Adoptions, said..
Your specialist will be there for you every step of the way, from the adoption plan, to the placement of your child, professionals at American Adoptions are here to provide you with the care and support you need throughout your entire journey and beyond.
"She was there for me when I didn't have anybody, and she always knew just what to say," Lindsey explained about her specialist. You can read more of her story and experience with our agency by clicking this link.
No matter what stage of the adoption process you are at, whether just researching your options, or are ready to begin a birth parent adoption plan, you can always call 1-800-ADOPTION to speak to a professional.
Making an Adoption Plan in Florida
Now that you understand the basic concept, you're likely wondering how to create your birth parent adoption plan in Florida.
When you have decided that adoption is the best path for your baby, the first thing you need to do is call 1-800-ADOPTION to connect with an adoption specialist. By doing so, they will discuss your specific situation, your goals for adoption, and provide you with a Florida adoption plan template.
This template is used to better understand your situation and help advance the adoption process based on your preferences. The template includes information such as:
Personal Background Information
Your name
Your current address
Your date and place of birth
Your preferred method of contact
Emergency contact information
Pregnancy and Support Information
Your due date
The baby's gender (if known)
Family members who know about your pregnancy and adoption plans
Any family support you have
Your feelings and reasons for considering adoption
Native American Heritage Information
Because of something called the Indian Child Welfare Act (ICWA), you will be asked to disclose any Native American heritage. It is important to provide accurate information, as this information may affect your adoption plan.
Birth Father Information
Marital Information
Descriptive Information
Your race and heritage
Your height, weight, and build
Your eye, hair, and skin color
Family Information
The names of your immediate family members
Your history of previous children, including their birth dates, genders, birth weights, and whether they are full or half-siblings to your baby
Pregnancy History and Prenatal Care
Your previous pregnancies and births
Any accidents or complications during your current pregnancy
Any prenatal care you have received
Contact information for the doctor or clinic providing your prenatal care
Your Medicaid or insurance information
Employment and Education Information
Your current job
Your educational background and goals
Your hobbies and interests
Miscellaneous Information
Your history with adoption — whether you have been adopted or placed previous children for adoption
Your history of arrests or convictions
Contact with the Adoptive Family and Your Child
Adoptive Family Characteristics
Family type (opposite-sex couple, a same-sex couple, etc.)
Number of previous children
Neighborhood type (rural, suburban, urban)
Home type (apartment, single dwelling, etc.)
Hobbies and interests
Pets
Age range
Education level
Occupation
Health History Information
Your history of any medical conditions
Your family's history of any medical conditions
Any medications or drugs used during your pregnancy
Authorization form for the release of medical information
The Services You Would Like from American Adoptions
This template may seem overwhelming, but is crucial towards the overall success of your adoption and adoption plan in Florida. Although it is asking for a lot of personal information, you can rest easy knowing that all personal information is kept confidential. Your adoption specialist will walk you through the completion of this template and help you answer all questions to the best of your ability.
Why Your Adoption Plan in Florida Matters
The goal of this form is to provide detailed information about your specific situation and adoptive goals. Based on your personal preferences, this helps your adoption specialist:
By answering these questions, you are creating the foundation for your adoption plan. You will be in charge of every detail along the way, your specialist will just ensure the plan focuses on your preferences.
Once a plan is in place, you will hand-select the adoptive family for your baby, where you would prefer to deliver your baby, determine the amount of communication and involvement you would prefer during your pregnancy and after placement and many other details.
Your Next Steps
Adoption is a life-changing decision that involves much thought and preparation. The adoption plan helps ensure your journey stays on track towards your vision for the outcome of your adoption.
You are always in complete control of any decisions made throughout your adoption.
There are many steps in the adoption process. But, with American Adoptions by your side, we help take the stress and confusion away so you can focus on the excitement of finding the best adoptive family for your baby. Call 1-800-ADOPTION or fill out our online form to learn more about your options for making an adoption plan in Florida, or to begin one today.
Disclaimer
Information available through these links is the sole property of the companies and organizations listed therein. America Adoptions, Inc. provides this information as a courtesy and is in no way responsible for its content or accuracy.