Can You Change Adoptive Couples?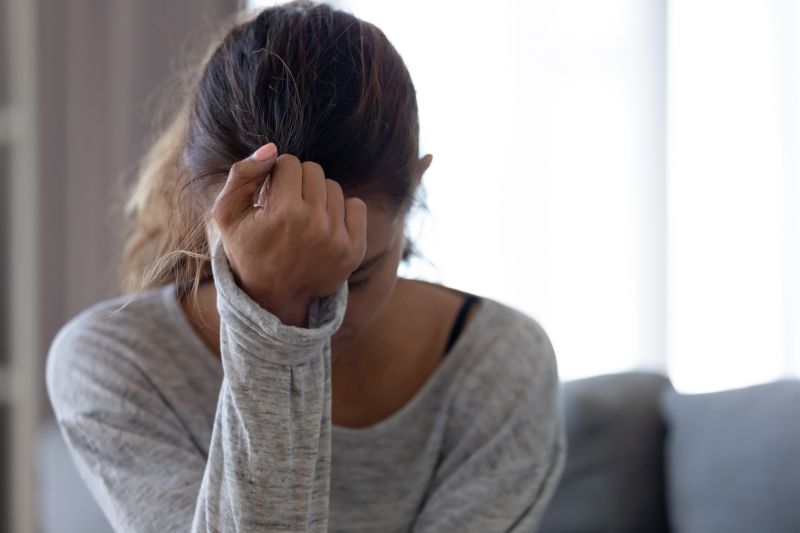 Choosing the adoptive family is one of the biggest decisions you'll make as an expectant mother. After spending so much time looking through adoptive family profiles, it can be a huge relief to finally find one that could be a good fit. But what if, after spending some time getting to know each other, you realize that things aren't shaping up exactly how you hoped. In this case, you may start to ask yourself:
"Can you change adoptive couples in Florida?"
The answer to that question is yes. You are in charge of your adoption experience the whole way through. But, there is some important information you should know before you decide to start over from square one. In this guide, we'll explain it all.
If you'd like to talk about how to change adoptive families with one of our specialists, we'd be happy to help. You can give us a call anytime at 1-800-ADOPTION. And if you're an adoptive family looking for more information, you can always fill out our free information form to learn more.
Why Do Birth Parents Ask How to Change Adoptive Families in Florida?
There are many reasons why expectant parents reconsider the adoptive family they've chosen. A few reasons behind their decision could be:
You think the pre-placement contact isn't going well: Getting to know someone for the first time can be awkward. But if you still feel like the adoptive parents aren't warming up to you, you might think it would be better to find a couple who you feel an instant connection with. This instant connection is how Randi felt when she found her baby's adoptive parents:
"When we got matched with them, it was like an instant connection," she said. Matthew and Katheryn made themselves available to Randi throughout her pregnancy with weekly phone calls. "If I wanted to talk one week, they would talk to me. If I didn't, if my emotions were just too strong, they were like, 'Ok, let's talk next week,'" she said.
If you are having trouble connecting, then you could consider changing adoptive couples.
You're reconsidering adoption: Choosing adoption isn't simple or easy. But if you keep asking yourself, "Can I change adoptive couples in Florida?" maybe the decision has more to do with your feelings about adoption itself. In this case, just know that it's never too late to talk to your adoption specialist about your feelings. And if you've realized that adoption isn't right for you, there's nothing wrong with changing your mind.
The family isn't who you'd thought they be: It can be hard to get to know someone just from adoptive family profiles. If you've started to talk to an adoptive family, and they're not at all how you'd imagine they'd be, then you might start wondering how to change adoptive couples in Florida.
If your reasons for wondering how to change adoptive couples fall into this list, we want you to know that you're not alone. No matter how you're feeling right now, just know that you can always call and talk to your adoption specialist. Any adoption specialist you talk to will be ready to listen, just like Shannon was for Lindsey:
"She was there for me when I didn't have anybody, and she always knew just what to say," Lindsey remembered. "I did have a lot of concerns and fears, and she knew how to talk me through them. She's someone that's — even now, three months after I've had my baby — probably going to check in on me from time to time. She was just amazing, and I'm so glad that she's in my life."
How Do You Change Adoptive Couples in Florida?
Changing adoptive couples starts with a few steps. Here's what the process looks like for expectant mothers wondering, "Can I change adoptive families?"
Step 1: Start by Talking to Your Adoption Specialist
We know that it's possible for feelings to change. Adoption is an incredibly emotional decision. So, it only makes sense that you might start to reevaluate the adoptive family you've chosen. Because of this, it's common for birth mothers to wonder, "Can I change adoptive families?"
Before you make any big decisions, talking to your adoption specialist about how to change adoptive couples in Florida is the best place to start. Right now, we know that you're at a big crossroads. She is always here to support you and will listen to any worries or fears you have. And she knows how important it is to find the perfect family that you feel a connection to. And even if you must change your mind, all she wants you is for you to look back and feel good about your decision. And if you need additional help, don't forget that American Adoptions is made up of birth parents, adoptive parents and adoptees. Because we have a personal connection to adoption, we can talk you through any and all of your worries.
Once you've made your decision, your adoption specialist will let the family know. But before you pick a new family, it's important to step back and reevaluate what it is that you're looking for.
Step 2: Re-think What You're Looking for
As you learn how to change adoptive couples in Florida, it's important to think about what you're looking for now. Additionally, you'll also have to keep an eye out for traits that made you anxious in the last family.
Your adoption specialist will talk with you in detail about your feelings. They'll also go through an update any preferences you have in the adoptive family to help you find a better match. Once the two of you have a better idea of what you're looking for, they'll start sending you new adoptive family profiles to look through.
Step 3: Choose a New Adoptive Family
Now that you've reevaluated what you're looking for, it's time to start your new search. This process will look nearly identical to when you originally chose your adoptive family. You'll look through adoptive family profiles, get to know then, and ask them any questions you might have. But this time around, you'll want to think about any concerns you have about the last family that lead to you wanting to know more about how to change adoptive couples in Florida. If you get the same uncertain feeling you got last time, then don't be afraid to keep looking until you find a better match.
How Can I Be Sure that I've Found the Perfect Match?
When you do find the perfect family, you'll know. Frances, a birth mother, had the same worries when it came to finding adoptive parents, but her adoption specialist offered kind words of encouragement:
"Rachel [her adoption specialist] said, 'Frances, you'll know when you have picked the perfect family,'" Frances said. "When we talked to Chris and Courtney, in the middle of the conversation, I knew Chris and Courtney were the ones."
So, no matter what you're looking for or how long it takes, we will make sure that you find the perfect fit as you learn how to change adoptive couples. If you're sure that changing adoptive families is the right decision for you, please call 1-800-ADOPTION to speak with your adoption specialist.
Disclaimer
Information available through these links is the sole property of the companies and organizations listed therein. America Adoptions, Inc. provides this information as a courtesy and is in no way responsible for its content or accuracy.